It was during HeuYee's birthday when all of us decided to go check out some Korean cuisines around Glasgow. Took a cab to West End, where we settled down in a small Korean eatery nestled at the corner for some chow down.
Kokuryo.
Offering a Korean menu with selections of rice, noodles and hot pots. Sushis were in their menu too. But their sushi was way too costly I thought.
What's in your mind when speaking about dining in a Korean restaurant?
No doubt.
Complimentary side dishes!!
Where you'll get a great variation. Distinctive colours with great different flavours.
I was excited.
But was turned down with only 4 selections.
I was too greedy. haha.. nono.
I was just too expecting ;P
No complains on their taste though…
Kimchi was alright.
dol sot bi bim bab (Stone Pot) – 8.99 pounds
Sliced beef with rice and a variety of vegetables & egg served with home made sauce, served with miso soup.
Piping hot ingredient and rice sizzling energetically in the stone pot. Love the gravy poured over my fragrant rice and beef. I just couldn't forego any bibimbab 🙂
Sizzling bul go ki – 8.99 pounds
Chargrilled marinated beef in rich soy sauce, served with salad greens and rice.
Sizzling dak gai bi – 8.99 pounds
Chargrilled chicken with Korean style rice cake, sweet potatoes and vegetables, served with rice.
Though claimed good, but there were only 2 small pieces of rice cakes, overwhelmed with chickens and sauce.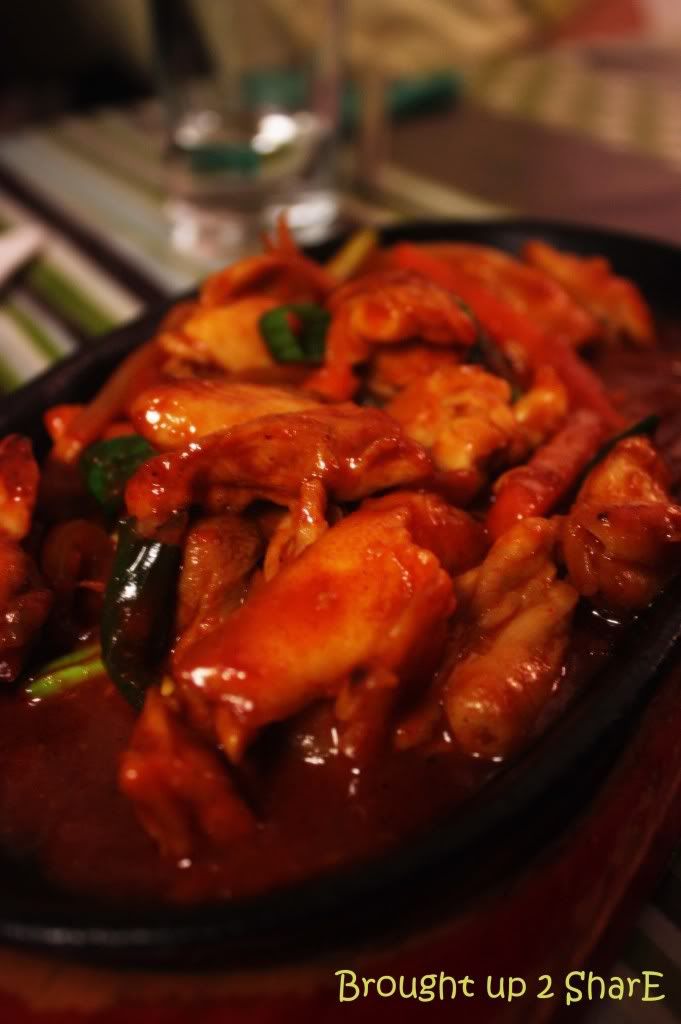 Sizzling oh sam bul go ki – 8.99 pounds
Korean bulgoki (spicy pork) with squids, served with rice.
Very flavoursome. Not too spicy, yet exciting.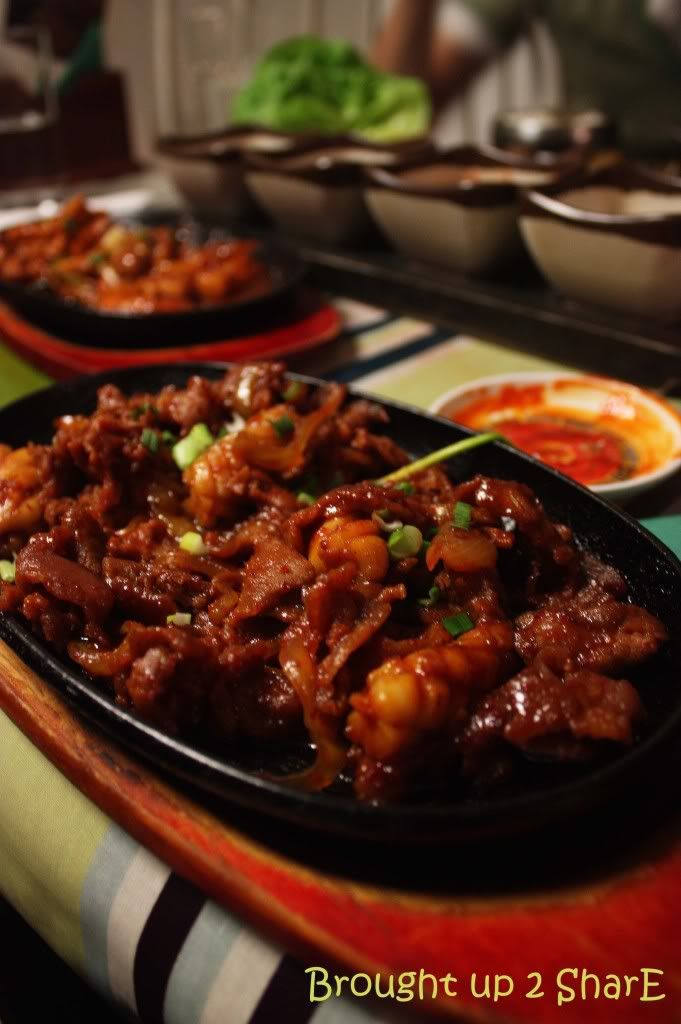 Was very filling indeed and we walked all the way back to JBC while exploring the Christmas lightings in Glasgow.
Kokuryo
1138 Argyle Street
West End
Glasgow G3 8TD
Tel.: +44 0141 3345 566