Spotted:
Few months back, AiWei and I was found hanging out, EATING again.
Miss those crazy shopping and food hunting times with her 🙂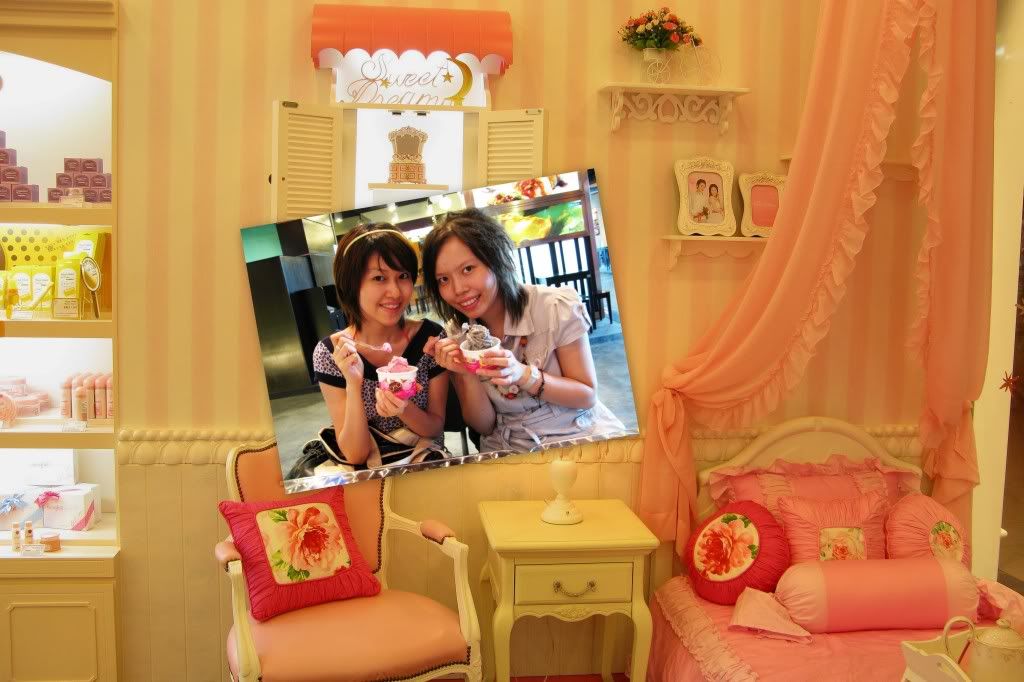 We dropped by Asian Avenue located at the Sunway Pyramid's new wing, a spot targeting youth and and folks. Tired of eating out at bistros and typical eateries, some street food and snacks drew our attention.
1. Korean Street Food (Ccozi & Friends)

Tuna and Kimchi Bibimbap

(RM11)

– served with soup and kimchi
Ddock bock ki (Korean style rice cake) + Korean Pancake with Squid

(RM11)
Verdict: A big no no from us.
The Bibimbap was unlikable. The taste was overpowering.
Pancake: Almost just flour. Pityful amount of ingredients. Only the rice cake were of acceptable standard 🙂
2. Shilin Snacks
Deep Fried Chicken Fillet with Bean Curd served with rice + a soya drink (RM9.90)
This offer was value for money and way better than the above 🙂 Thumbs up!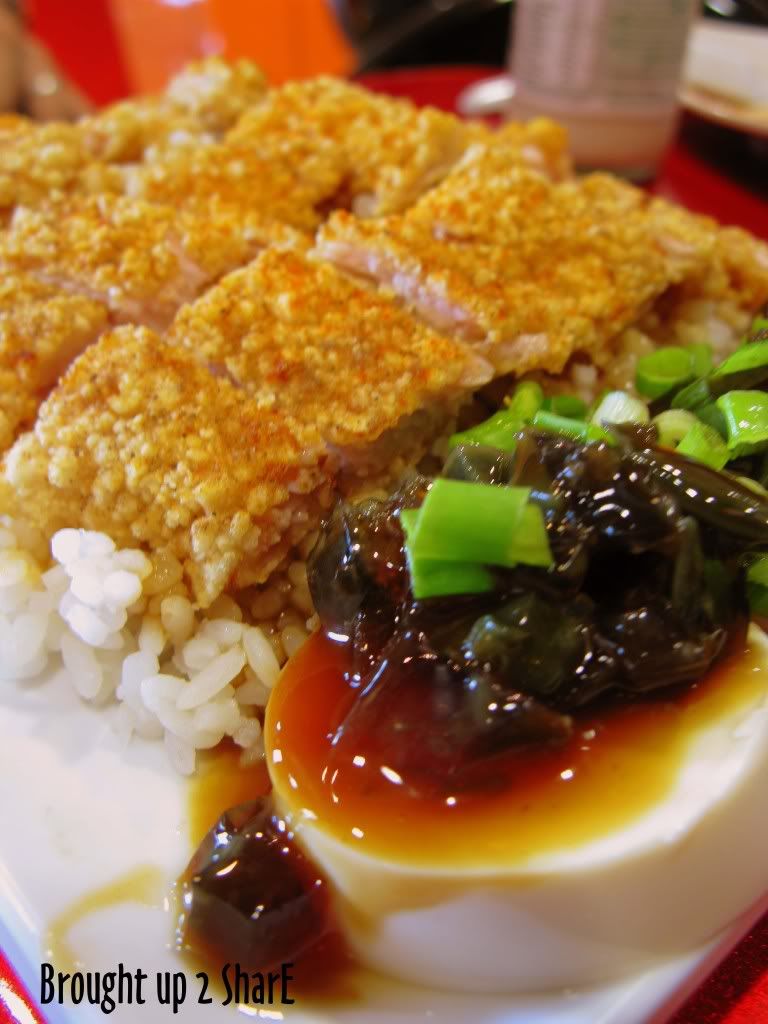 3. Yokomon Japanese Ice Cream
Still not satiated…
Our cravings were not satisfied until we have our dessert….
A cup of Japanese Ice Cream would definitely help shut our yearns down.
Indulging a sweet repast here would be tranquil for me, as I love the pink decos and cute figurines plus displays!
Must try!
可愛いね。
Kawaii-ne.
Asian Avenue
Sunway Pyramid
New Wing