The first day of CNY was spent visiting Chris's parents and relatives. Sorry that I didn't manage to capture any pictures on the spread of vegetarian foods (chai chois) prepared by Chris's mom. Was eating in front of his aunties and uncles ;P Restrained myself from taking out the camera…
Moreover, we chipped in while they were already having their meal.. 🙂
Some of the authentic dishes prepared include; vegetarian curry mutton, braised mushroom with black moss puff, sweet & sour vegetables and sweetened yam.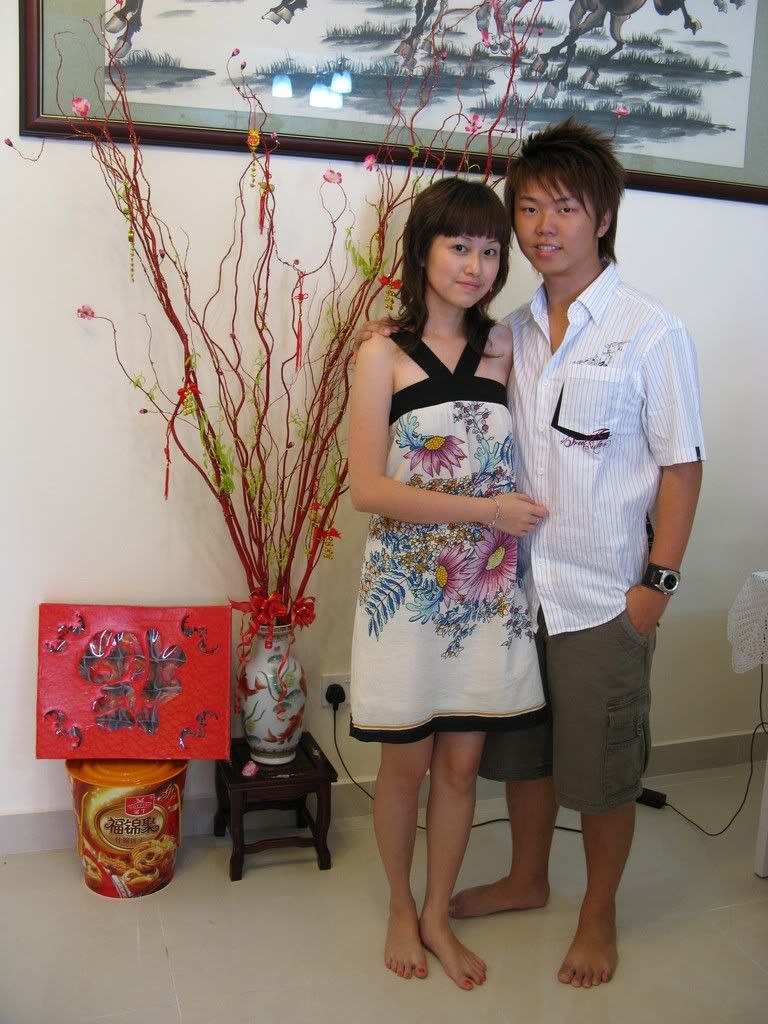 During these few days, all of us woke up early with great anticipation to celebrate the new year. We spent the second day of the new year at home, expecting aunts and uncles to return home again for another meal. The 'Hoi Nin' meal. Once again, mom did all preparations early in the morning. Managed the prayers, offerings and the brunch with my dad.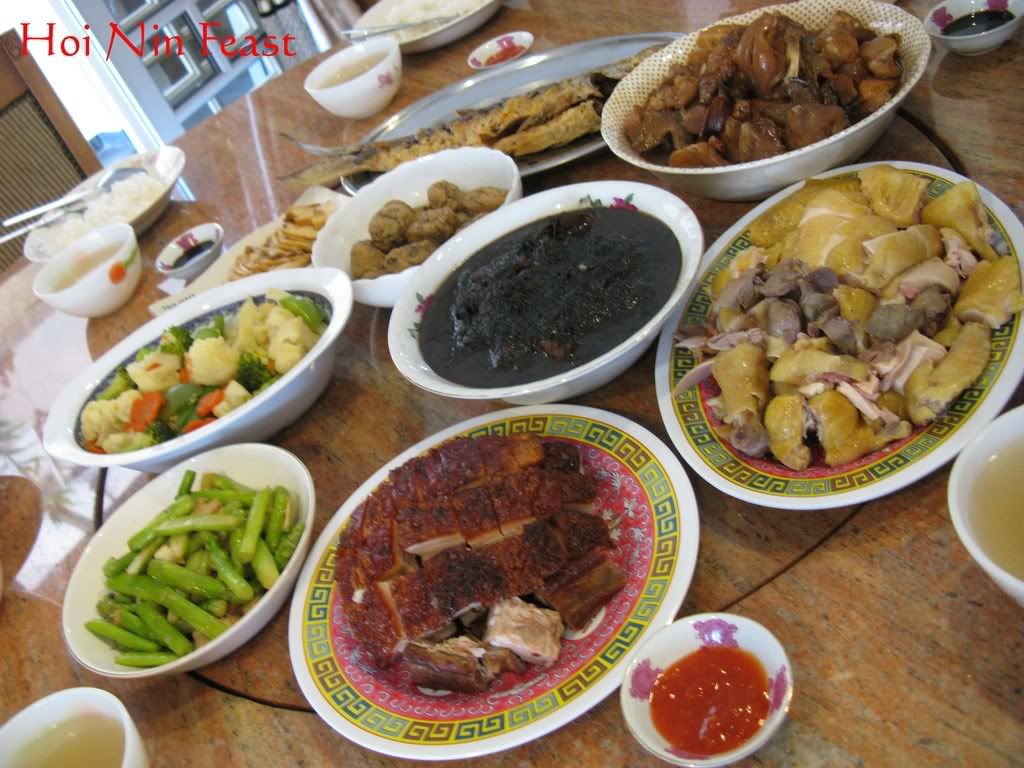 Roasted pork arranged tidily.
The fish: Nin Nin Yao Yu represents abundance and prosperity – plentifulness.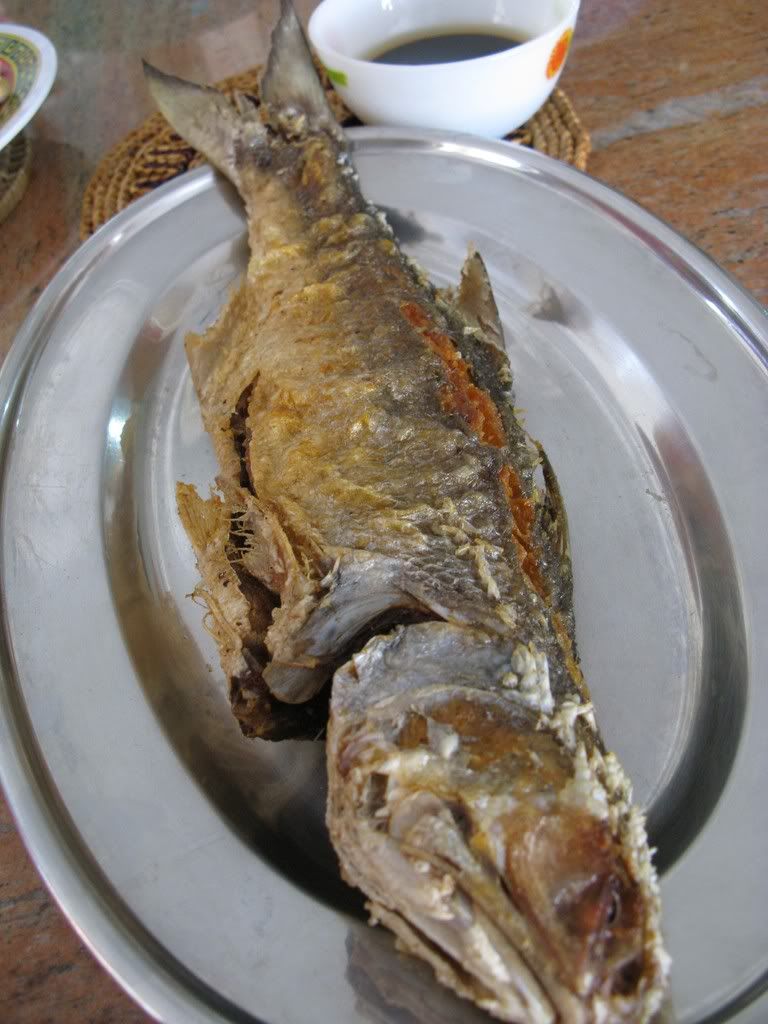 Steamed whole Chicken represents utter completeness.
Marmite Prawns: Ha Ha Dai Siu symbolize a feeling of contentment or happiness represented with lotsa loud laughters.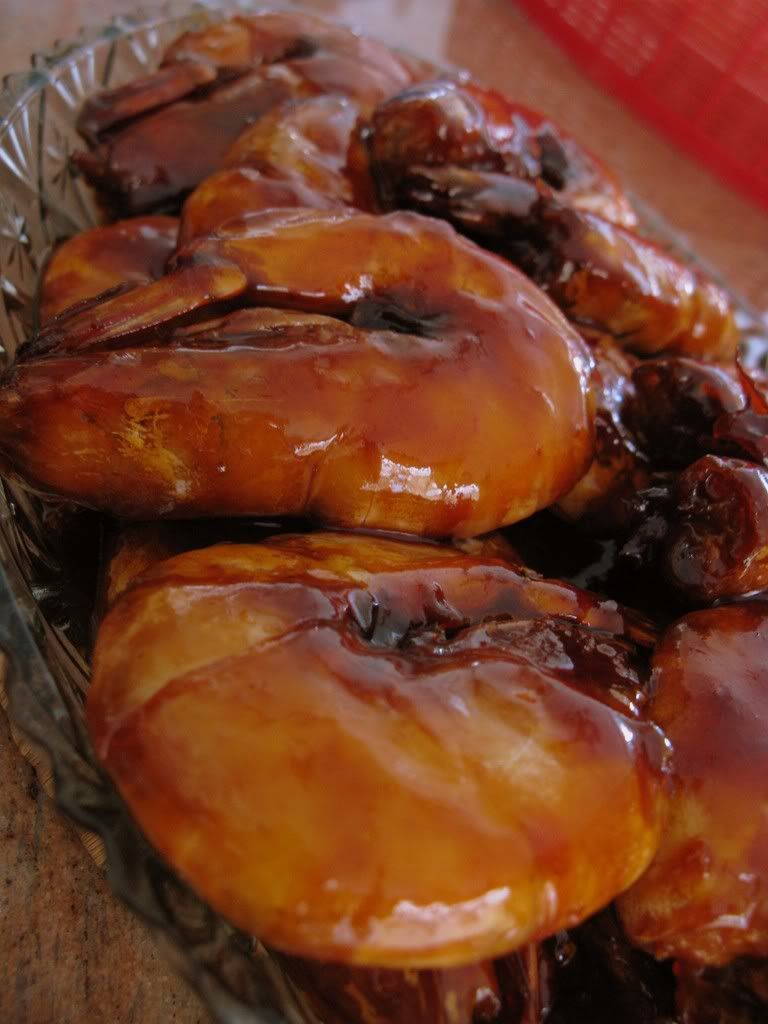 The Abalone 🙂
Oyster with Black Moss: Ho See Fatt Choy marks good things accompanied by prosperity, good fortune. My favourite dish among all 😉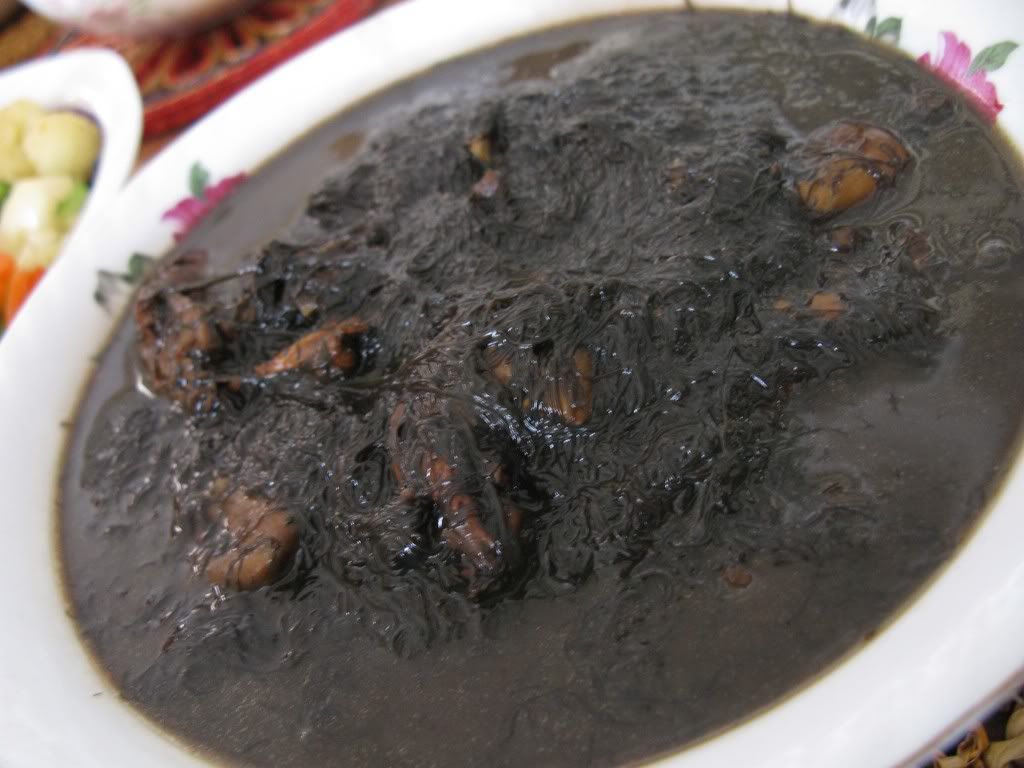 Dad made this specially for us, the Fishball with oyster & blackmoss fillings. Guess this was the combination of Nin Nin Yao Yu & Ho See Fatt Choy!!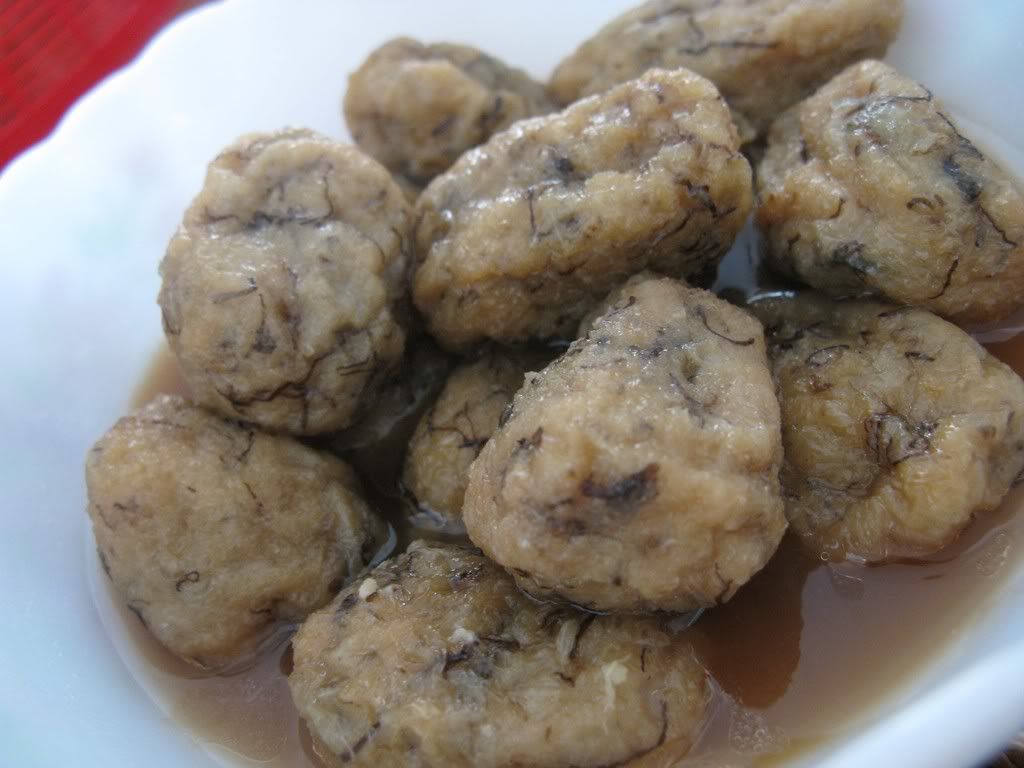 Braised Pork trotters and Sea Cucumber: Tak Sam Ying Sao represents, getting whatever you wished for. Know how is the canto name derived? (Sea Cucumber = Hoi Sam, Pork Trotters = Ju Sao). The elderlies sure know how to come out with names 😉
The sea cucumber was chewy and not too soft at all while the pork trotters was another marvelously braised dish.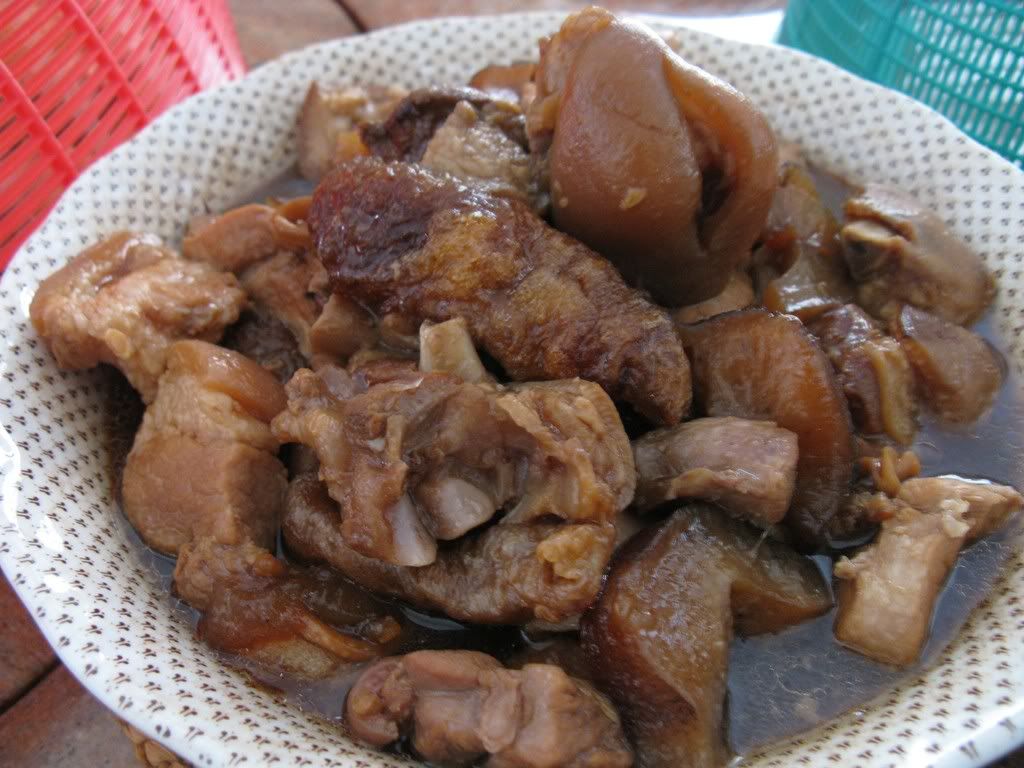 After the wonderful meal, there came the lion dance troupe. Hoping that the lions will help usher all the good happenings in, all of us watched their performances without blinking! ;P They were good, and especially my cousin bro. He is one of the member of the troupe and his stunts on top of the high pole was really worth all the praise he should get. Not even a little blemish of the leaps and jumps… Clean routine 🙂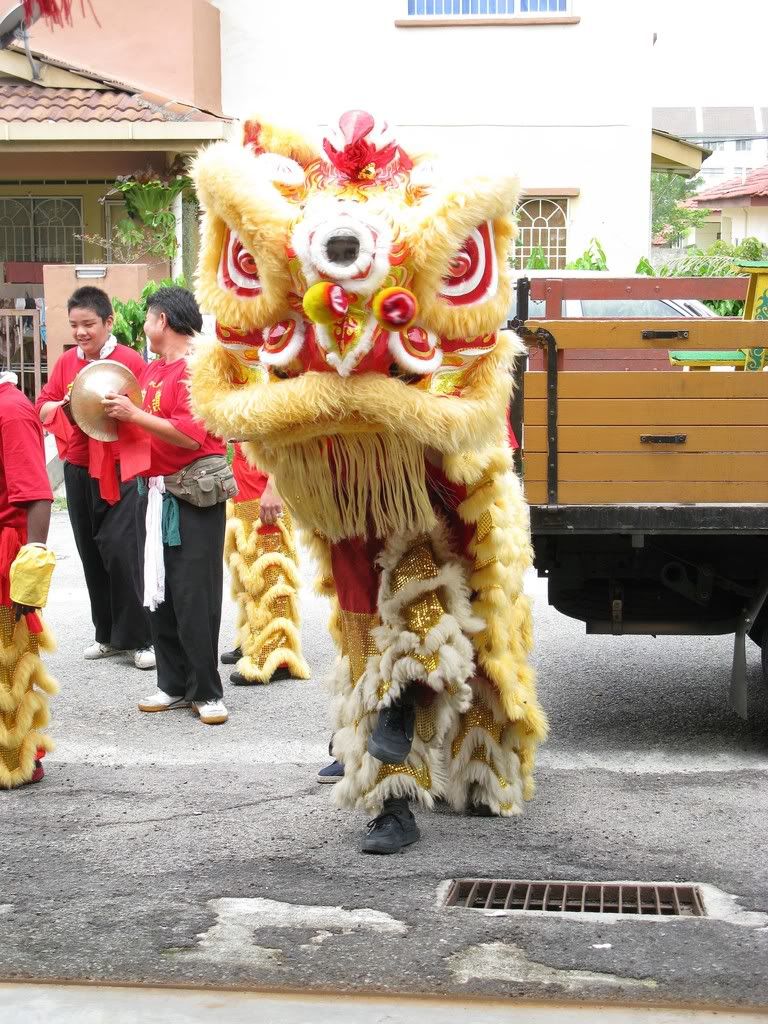 The spring… flowers blossomed beautifully and Chris just can't get his camera off the flowers ;P