He had to work till 9.
No plans on Valentines.
Dated my CNS notes to get ready for a big test instead.
Had Valentine dinner with my family 🙂
and late at night, I joined him and his family to celebrate the Jade Emperor's birthday, that is the ninth day of the Lunar New Year, celebrated by the Hokkiens. Gonna have this posted soon 🙂
He made a promise….
To Luna he assured.
As he had reserved a dinner for 2… 2 weeks ago.
I gamed for that.
So here we were on Friday night.
the Luna Bar.
Must admit that the ambiance is undeniably sophisticated and breath-taking. Located on the very top floor (floor 33) at the Pacific Regency Hotel suites, it has one of the most strategic spot for the patrons to get pleasure in the scenic views of other tall skyscrapers and brightly lighted up edifices. KL tower and the Petronas Twin Towers can't be missed out.
Interior wise… another unquestionable agenda. Bordering a pool, dimly lit, creative ceilings with neon lighted bar counter. It was romantic.
A poshy side of it was revealed when we stepped into another air-conditioned corner. Orientated grandly, the exclusive looking lightings and chandeliers, stylish couches and classy environment augmented our mood.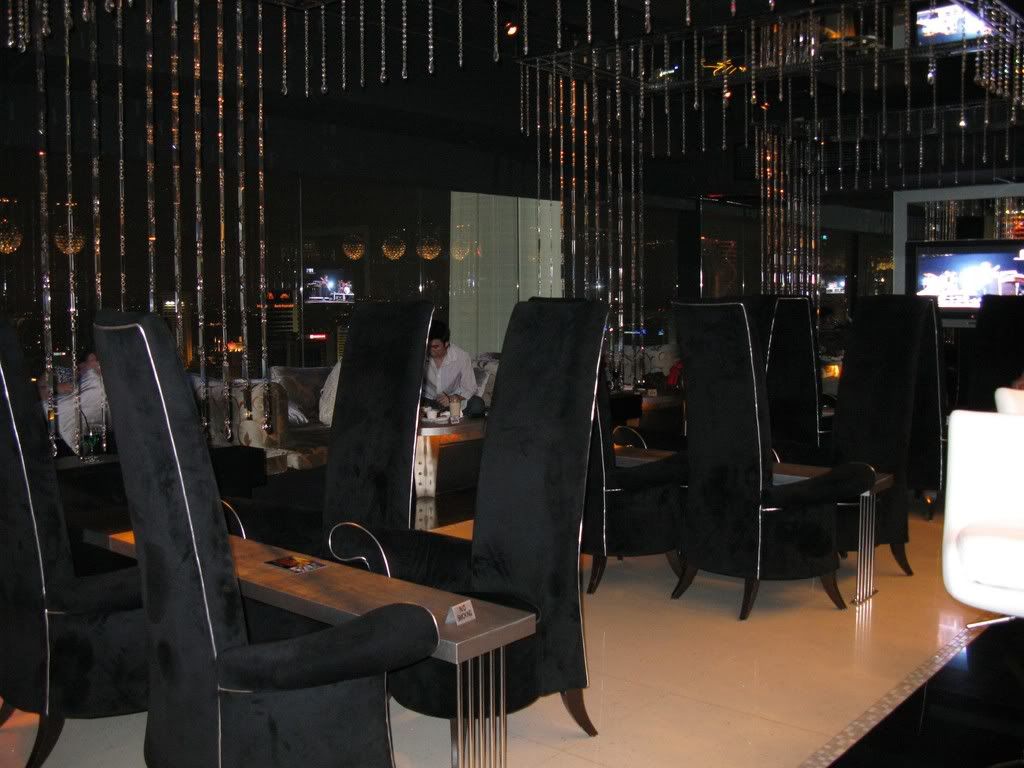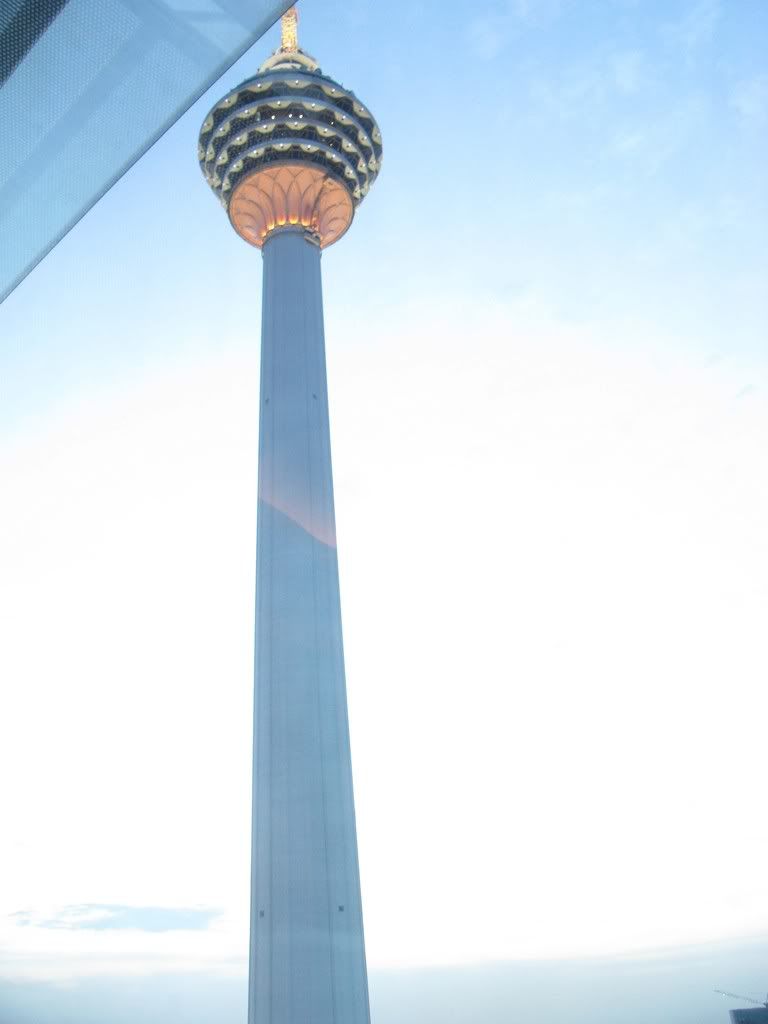 While we were flipping through the drinks menu… which they had countless types of alcoholic drinks, we spotted this; the shooters.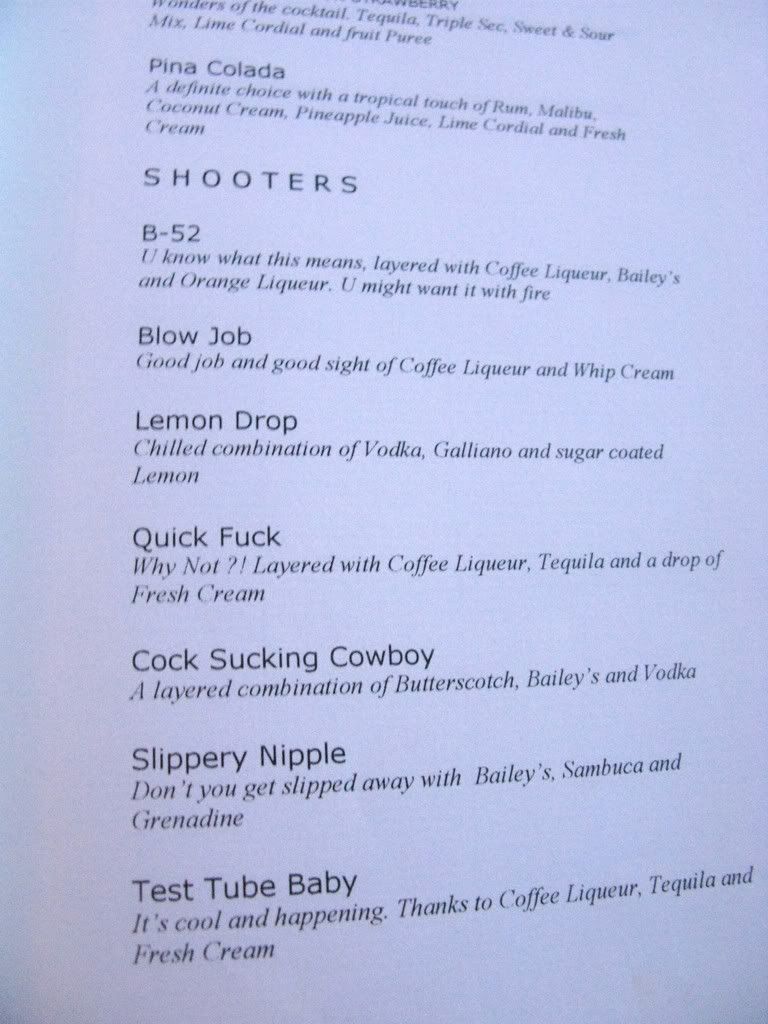 creative names eh? lol.
A Chi Chi for the 2 of us would just be perfect. A sweetie based concoction of Vodka, Coconut Liqueur and Pineapple Juice. Strong coconut flavour that overtook the pineapple flavour, I didn't mind despite that! 😉 Priced at RM29, this serving is huge enough for us.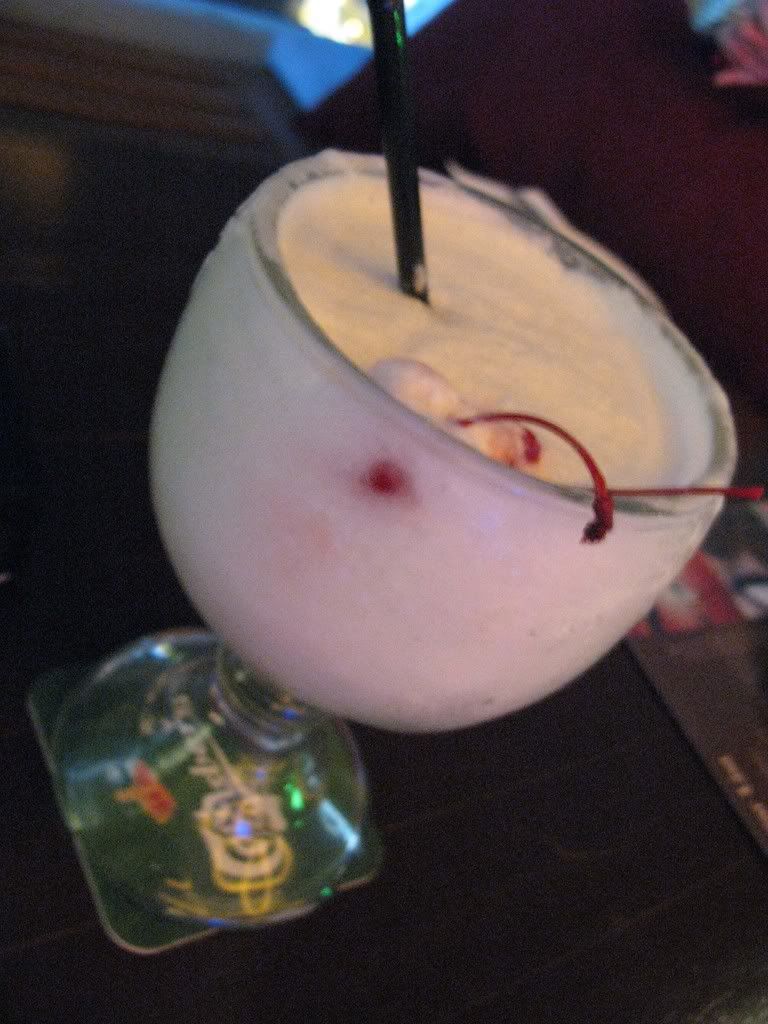 We won't wanna miss out the chef's recommendation at RM69. Satiated ourselves with the Luna Grill that roped in barbecued beef ribs, grilled lamb chop, roasted spring chicken, deep-fried prawns, sausage served with red onion jam and green salad. Lotsa meat!
Which meat was the best? Both of us loved the grilled lamb chop the most. Grilled tender and juicy meat marinated with spice was really flavoursome. Next up in the ranking was the beef. Once again, the meat was another tasty try. The prawns and sausage were still good enough but the roasted spring chicken was not up to our expectation as the meat was.. to hard and rough 🙁
We also tried their Italian Pizza with beef salami, pepperoni, black olives, portabella, fresh herbs, tomato sauce and cheese. Portabellas are the largest of the cultivated mushrooms, they have open veils and flat caps that can measure up to six inches in diameter! As a mushroom lover, i enjoyed every bite of it with my cheesy pizza! You can click HERE for more infos on portabella.
Though the crusts looked kinda thick, they were not very firm at all. Compressible and yummy!! ;P Priced at RM35, this is worth a try.
Thank you dear,
For pouring such affectionate love,
Dinner was perfect,
You are perfect.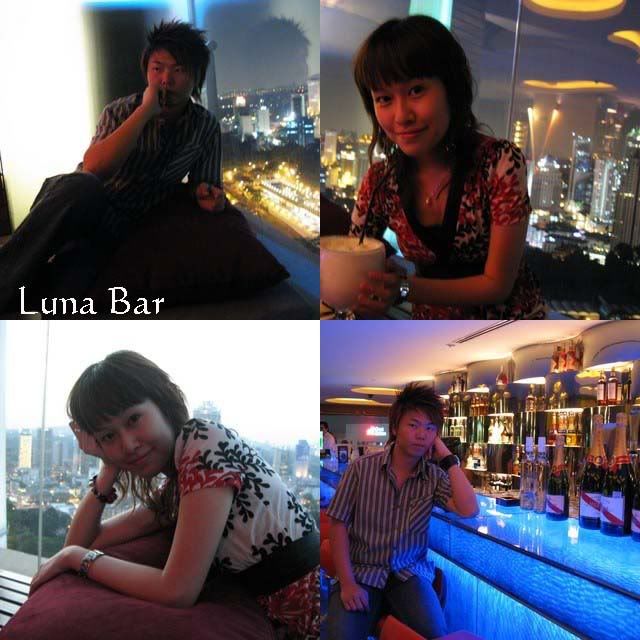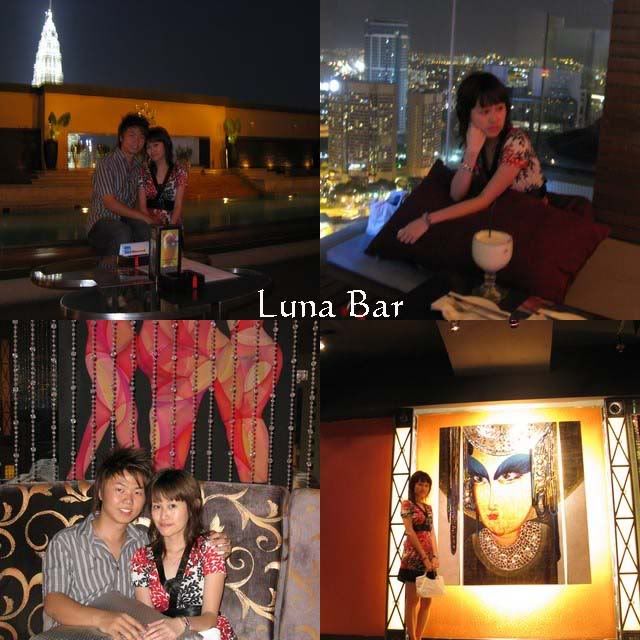 Luna
Level 33,
Menara PanGlobal,
Jalan Punchak,
Off Jalan P.Ramlee,
50250, Kuala Lumpur.
Malaysia.
Tel: 603-2332 7777
Fax: 603-2381 2085
p/s: sorry for the quality of the pics. It's kinda difficult to capture a perfect pic without using the flash in a very dim condition. Hope these still can captivate you guys! 😉