Malacca.
We reached the town quite fast.
No traffic congestion.
No hindrance.
We set foot in this little town with overfond of local delicacies.
Just couldn't bear the temptation around.
A must have.
the Nyonya food.
One of the highly valued type of cuisine in Malacca and assimilated in our local communities.
We settled at Nancy's Kitchen nestled at Jonker street after hours of driving and looking for accommodation.
and..we're very hungry!
Tucked away at one of the small lane just off Jalan Hang Jebat, it might be little but they serve good peranakan (baba and nyonya) delicacy that denotes our palate excitement! With an interior dating from far back or long-established, the restaurant is old-fashioned in a way that is intended to be attractively quaint.
The Nyonya Fried MeeHoon was a thumbs up! With the correct amount of spice and 'wok hei', it just tasted more than average! RM3.50 for the small portion.
We also went for their Deep Fried Squid for RM9. Quite disappointed with this dish as there were just too much flour fastened on these squids. They immersed the squids on too much flour. Thought that we ate the flour more than the squid ;(
However, the Steam Otak-Otak saved our declining expectations! Tasty and fragrant, suddenly my stomach began to growl again 😉 RM10 per serving.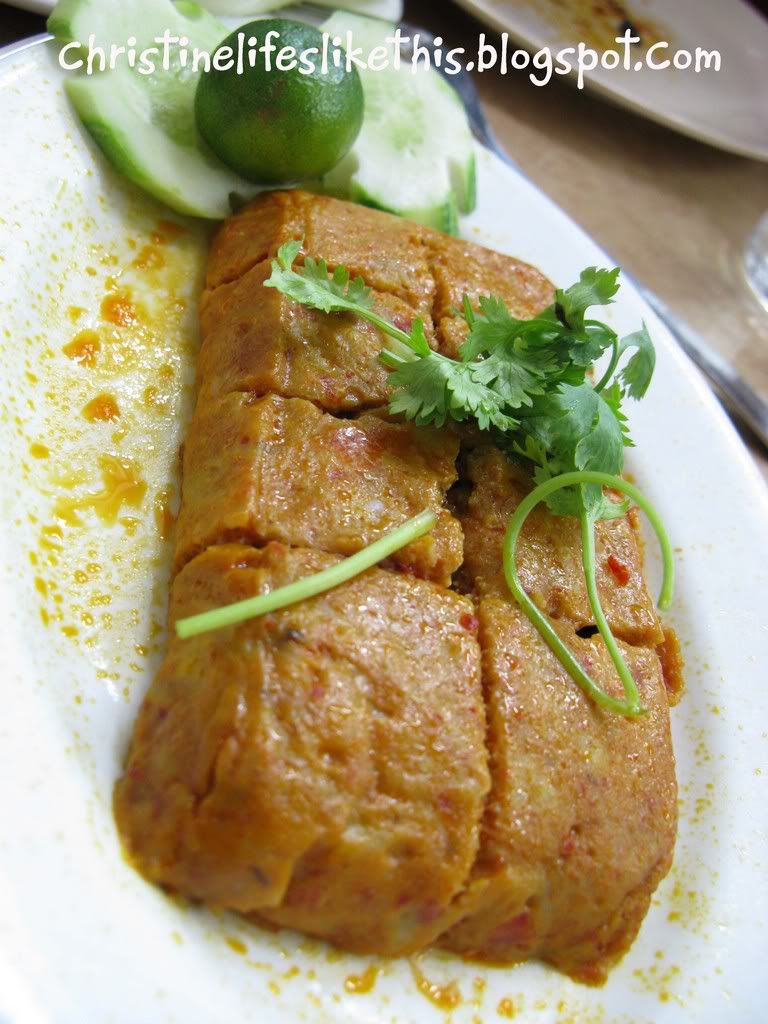 Their recommendation, the Sek Bak, literally the Pork in Spicy Black Sauce is priced at RM9 for the smallest portion. Highly satisfied with this dish 🙂 The pork slices were tender and went well with the sauce although it's not really spicy. This was served with hard-boiled eggs. Wonder if it's braised?
How can we leave without feeding ourselves with Nyonya kuihs? Chris and I went to the back of the restaurant where all the kuihs are displayed on their framework of kuihs storage.
We chose these…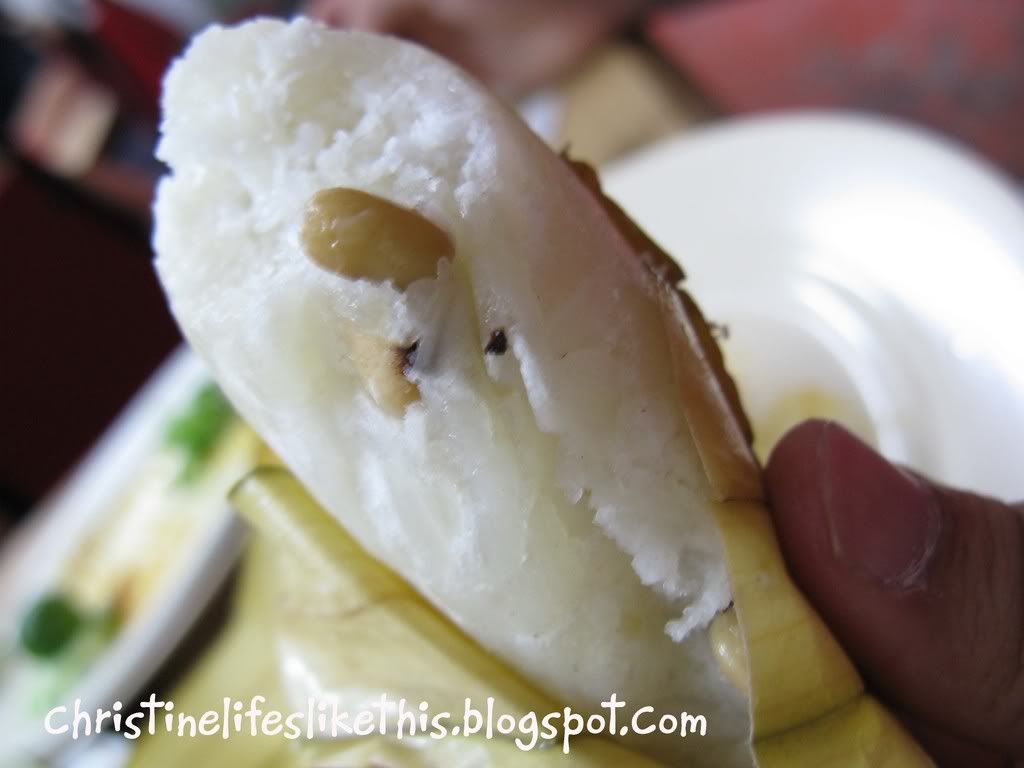 Sweet treats that stuffed adequately. We then headed off for a stroll around the town.
Ahoy 😉
More food jaunting!
Nancy's Kitchen
15 Jalan
Hang Lekir Malacca.