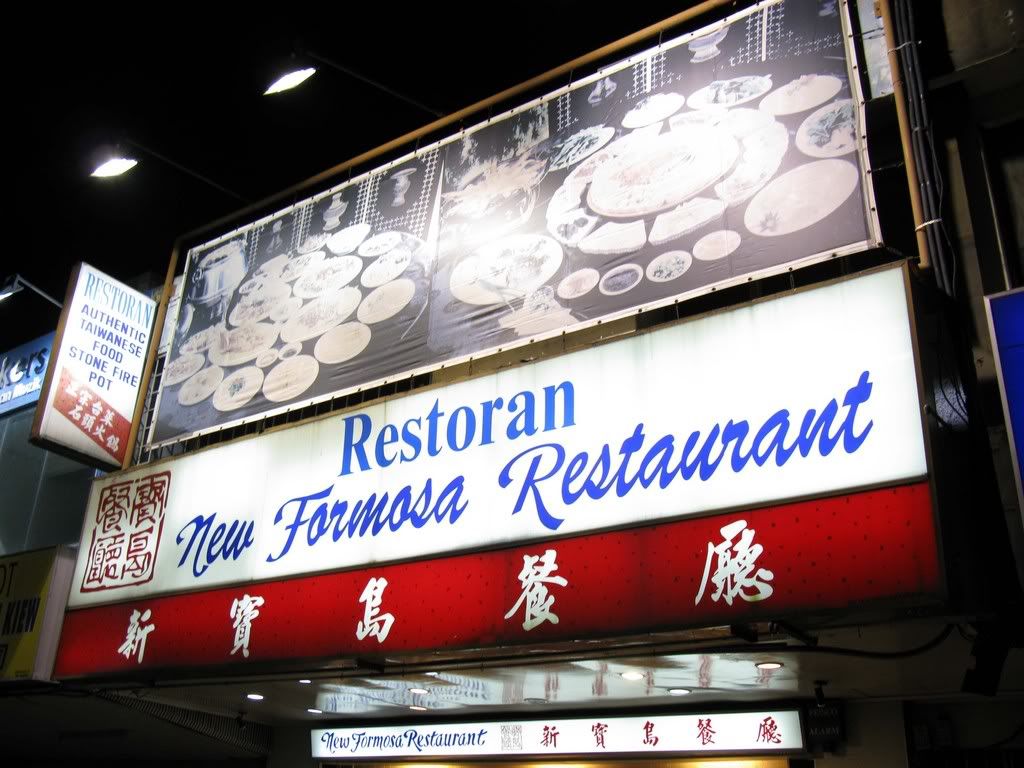 It has really been a ravishing night. A night for an intense delight dinner with fellow flogger friends. Chris and I would like to extend our deepest thanks and heartfelt sincerity towards Jeanie Lee's invitation. Her friendly and generous reception truly amazed us, where her enthusiasm, affection and kindness toward her patrons can actually be felt greatly! So knowledgeable, so capable. Ms. Jeanie's husband, is the chef and the owner of this genuine restaurant.
For those who don't have the idea, she's actually the lady fronting the New Formosa Restaurant. With growing ideas and thoughts of the Taiwanese dishes of undisputed origin, their variety of dishes made available has become less preserved! From traditional home-styled dishes extending to steamboats, stone-fire pot and even a gourmet meal!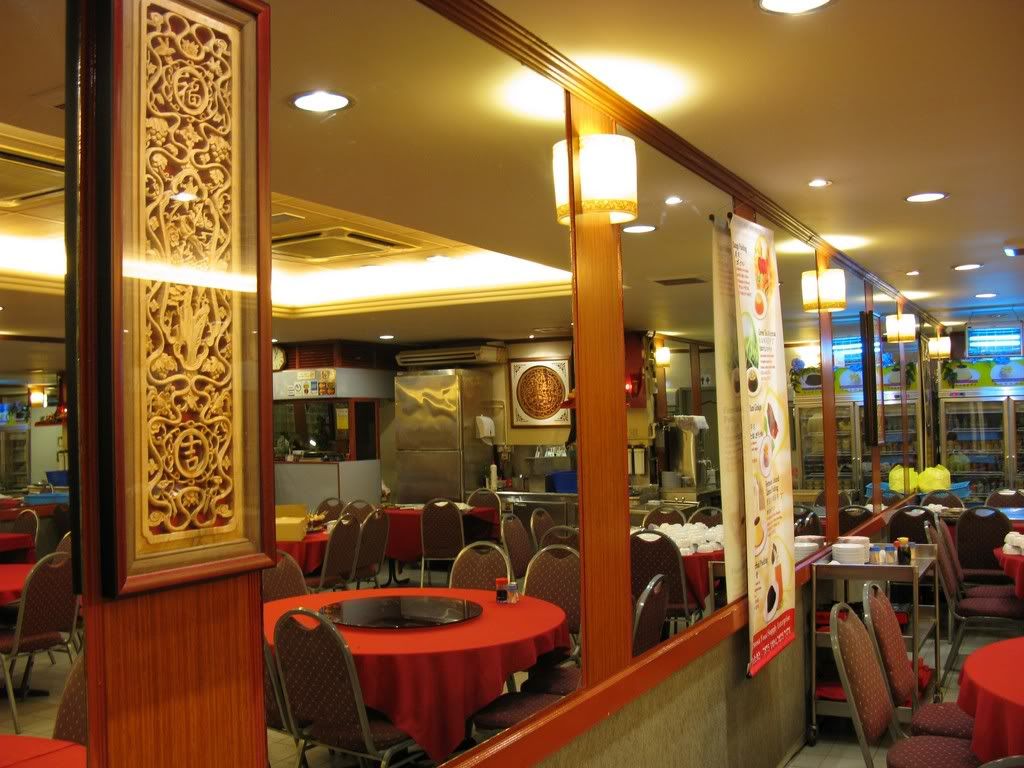 Along with the good companies of Big Boys Oven, Jackson, KampungBoyCityGal, Sugar Bean and Ai Wei, we were ever-delighted when we browsed through the upfront menu placed on our reserved table. My anticipation towards the dishes of the night never fails me. Every dish turned out to be marvelous. Writing this now made me crave for more!
Our first serving of the night: the Simmered Winter Melon that is served in a carved winter melon. Bubbled gently with dried baby scallops, chinese mushrooms, diced chicken, fish maw and gingko nuts, this savoury liquid dish soothing. The uppermost skin is decoratively cut, so that what is presented is a decorative centerpiece. Tasty!
Pricing: RM45 (for 5 to 6 persons), RM90 (for 10 to 11 persons)
Some of the dishes that are suitable to be eaten with the Sweet Taiwanese Porridge include:
Taiwanese Hakka Pineapple Intestine. This authentic dish also managed to captivate our palate's attention as they just taste right. The pork intestines were cleaned thoroughly to eliminate the unpleasant odour. The combination of the gravy also match flawlessly.
Pricing: RM14.50
Sesame Prawns. My favourite! Fresh jumping prawns being deep fried with a generous coating of sesame seeds. So crispy on the outside yet generating the light and confident prawn texture! Not to forget the aroma generated and the plum sauce for dipping.. Yummy!!
Pricing: RM26
Taiwanese Braised Belly Meat & Dried Beancurd. It's a dish that comprises the luring three layers of belly meat, dried bean curd or pumpkin or sweet potato, glutinous rice, five spices powder, hints of chili sauce, bean paste and chinese wine. Another likeable preparation.
Pricing: RM16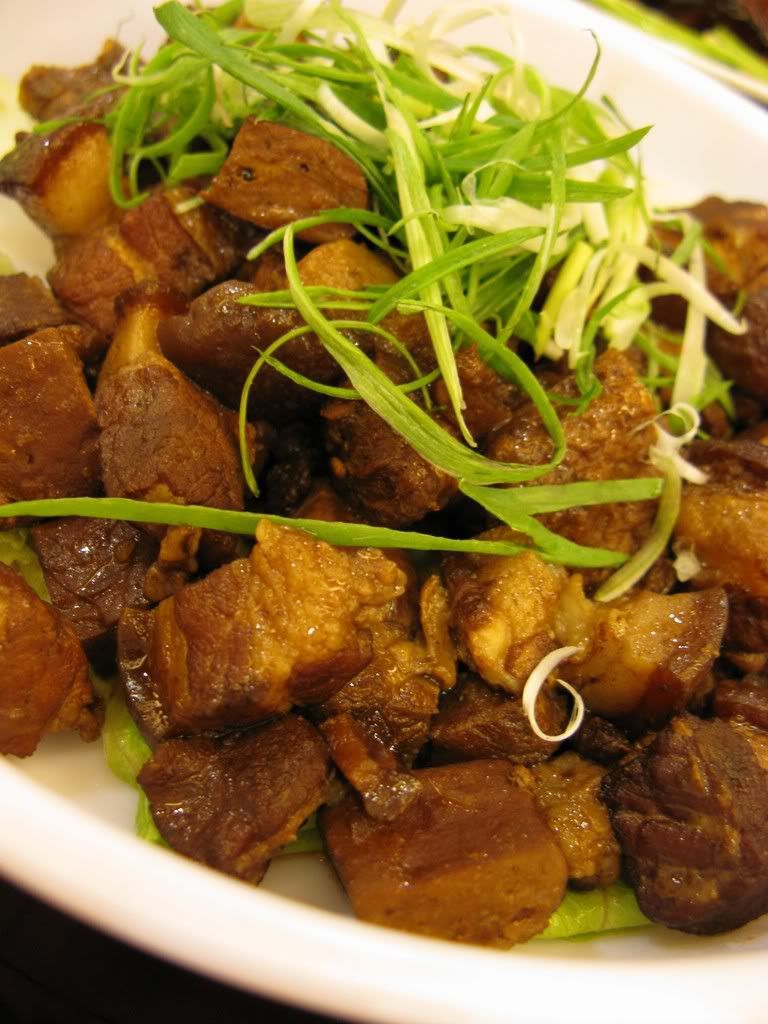 Special Silky Bean Curd with Shredded Black Wood Ears, Shredded Pork with Salted Fish. A preparatory drawing Chris's vote. Silky soft tofu with the correct amount of tasty ingredients. Delicious gravy pouring over this serving of healthy food rocked our palate.
Pricing: RM12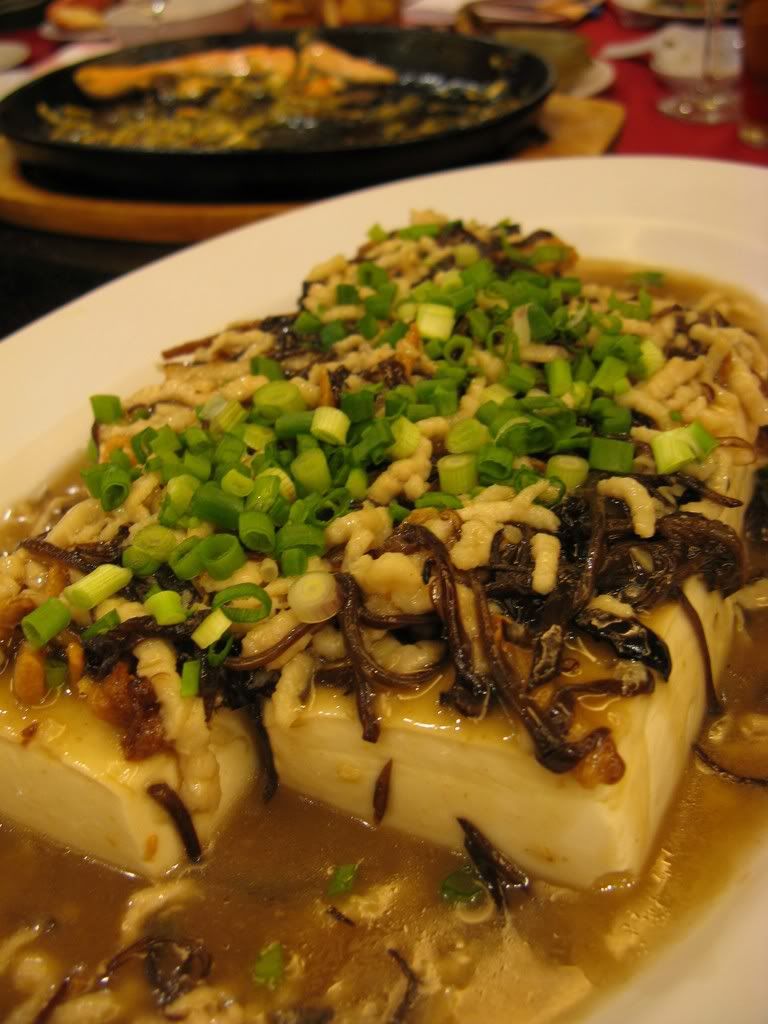 Let's move on to other dishes served:
The Taiwanese Traditional Steamed Crab Rice was really a wonder! Not just ordinary rice, but with three different types of whole-grain rice (white, red and black unpolished rice). Other ingredients that helped boost its tastiness is the chinese mushrooms, sausage, dried shrimps, scallions minced pork and the crabs! The rice were fragrant and unforgettable. Fell in love with this totally 😉
Pricing: RM 34 or RM68 (depending on the size of serving)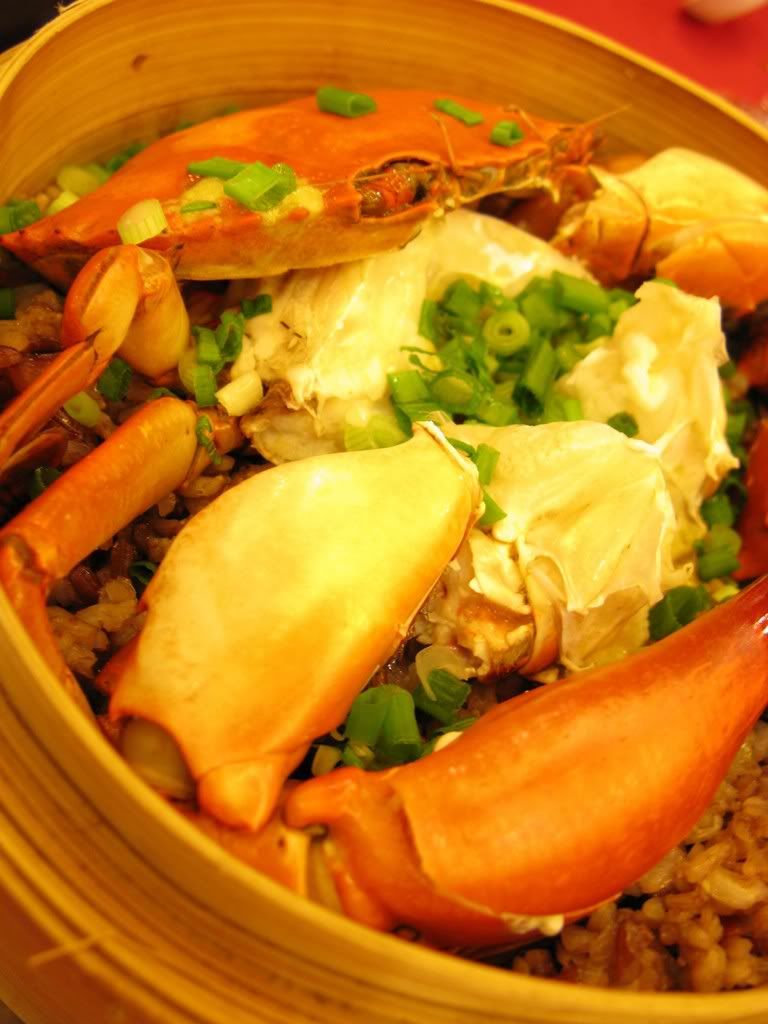 Another entrancing dish laying prominently on our table, ta-Da! Sizzling Salmon with Taiwanese Salted Cabbage! Guess everyone just loved it. We walloped this just after a moment. *after photo shooting* LoL. ;P This salmon dish was a nourishing one! The distinctive smell exerted was able to clear my thoughts ;D
Pricing: RM6 per 50 grams
Craving for another untainted savoury? Then try their Crispy Chestnuts Duck with Three Colour Pickles! A combination of the sweetness of chestnuts and delicate taste that penetrates deep into the juicy duck meat… Delicious? *nod nod* Thumbs up 🙂
Pricing: RM28 for half bird
Not to miss out this first-hand Taiwanese dish of course! The Taiwanese Special Red Mee Sua Broth was another special one! The typical mee sua that we had we most of the time will be cooked with oysters right? The servings we had was otherwise different as instead of oysters, Bonito (katsuo) fish was used as a substitution. This made the soup/gravy base enriched with bonito fish's essence! Oysters were not used as consuming them in long-term will generate potential risks for high cholesterol. Being health conscious, New Formosa is always thinking what's best for their customers. Other ingredients include shrimps, shredded pork, carrot, chinese mushrooms and chinese cabbage.
Pricing: RM9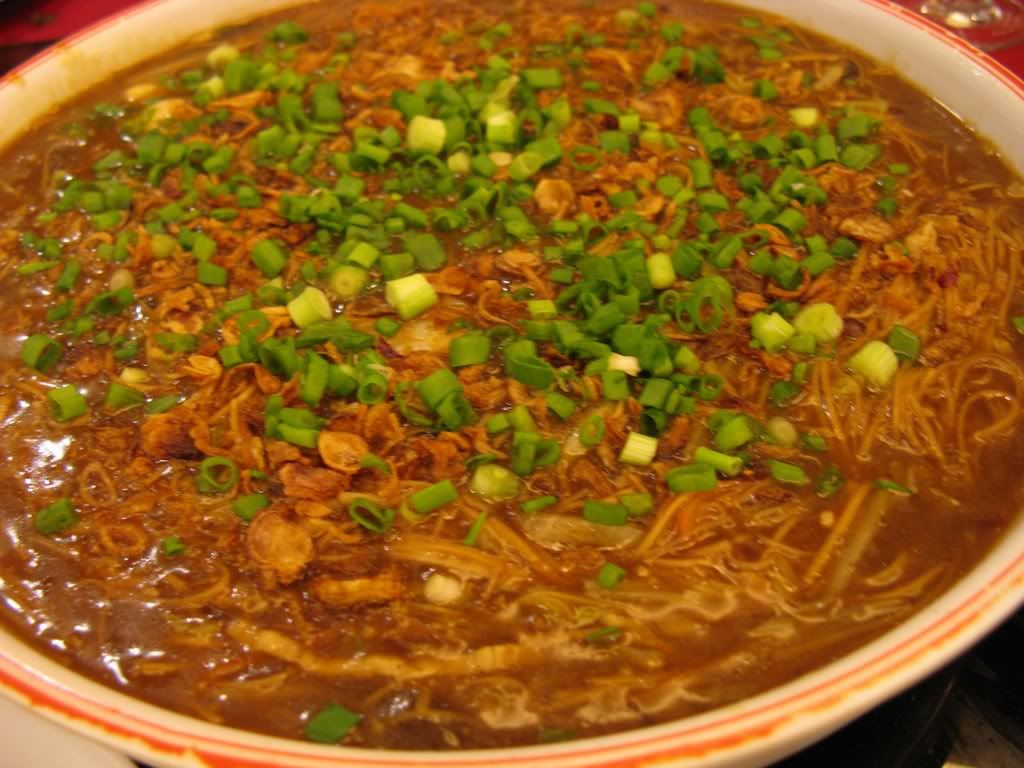 A bowl of Black Sesame Sweet Broth with Glutinous Rice Balls to end the menu, we thought… That was not just it. More sweet surprises coming up 🙂
The black sesame broth was really smooth. Along with the chewy and cute glutinous rice ball, they blended together perfectly without adulteration. I've learnt that consuming these in long-term would help to beautify the scalp and the hair, and also provide benefits to the skin!
Pricing: RM3.80 per bowl
The Sour Plum Juice definitely helped boost our shrinking tasting effort due to overloading of such nice foods earlier. It aids our digestion rate as well. Beneficial aren't they? A drink of veracity and quenched our thirst and desire.
Jeanie 's hospitality was still extending, contributing us with additional subtle desserts that really got me addicted ;P What's the temptation?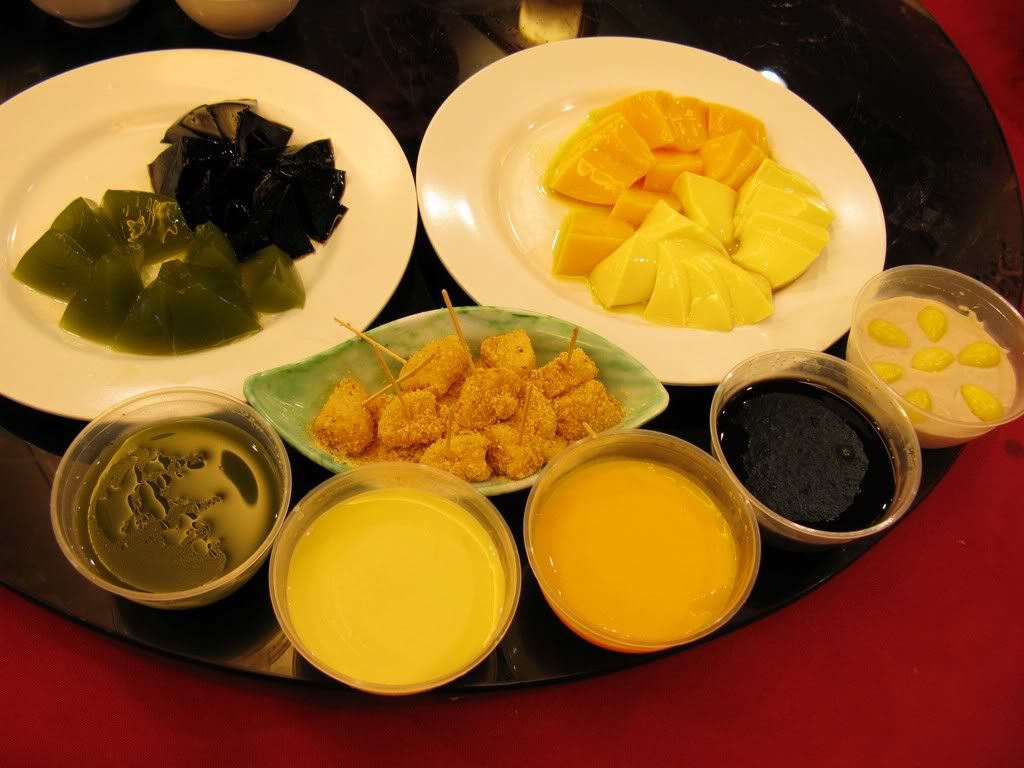 The Hand Made Glutinous Rice Pieces (Mochi) was showered with plentiful fragrant peanut flakes! Not too sweet.. we heart these.
There were also a variety servings of Puddings! From Green Tea Aloe Vera, Mango, Custard Caramel to Honey Herbal. These are the puddings equipped with likeable flavours that help ensure a robust health after consumption!
Another temptation at heart, the Yam Gingko Pudding (known as O-Ni) which was served piping hot! A preparation of mashed yam topped with gingko bulbs. We were dazzled with its soft texture and yielding smoothness. Once being popped into our mouth, we felt dependency on it. We just need another spoonful! ;P It was like love at first sight as we have not tried this before.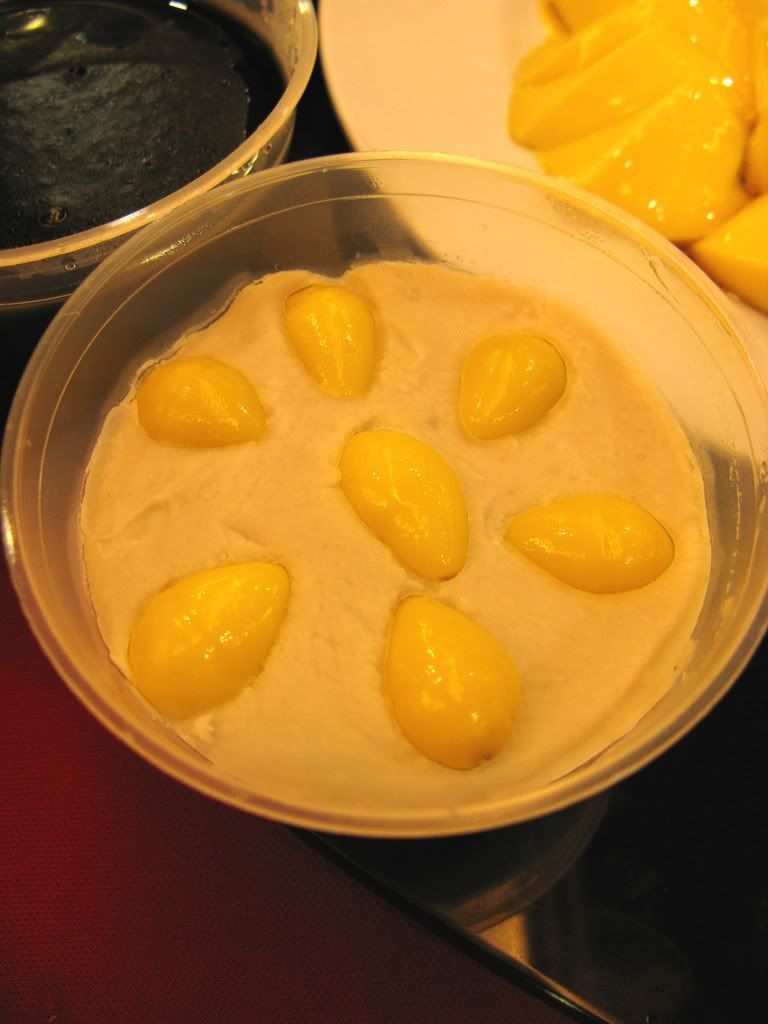 Melted our souls towards the hot dessert preparation of Formosa Special Sweet Yam, we find this new and special indeed. Caramelized with malt sugar and sesame seeds that gave the irresistible crunchiness, these sweet characteristics matched flawlessly with the hot yam. Thumbs up again!
Good things have not stop just yet. Special thanks to Big Boys Oven, we were all fed with their beautiful and flavoured enriching cupcakes! Ever since I had a bad experience over cupcakes that were too sweet, I'll try avoid having them again as I'm afraid that I'll be overdose with those sweetness! Well, BBO changed my mind! Good one with the creams…! Yummy! I'm in love with cupcakes again ;P
Sunny made us some Gingerbread as a gift of remembrance too! How thoughtful 🙂
Anyway, it's not edible. They're sprayed with preservatives, so they now served as an ornament! Such pretty ornaments for Christmas deco right? ;P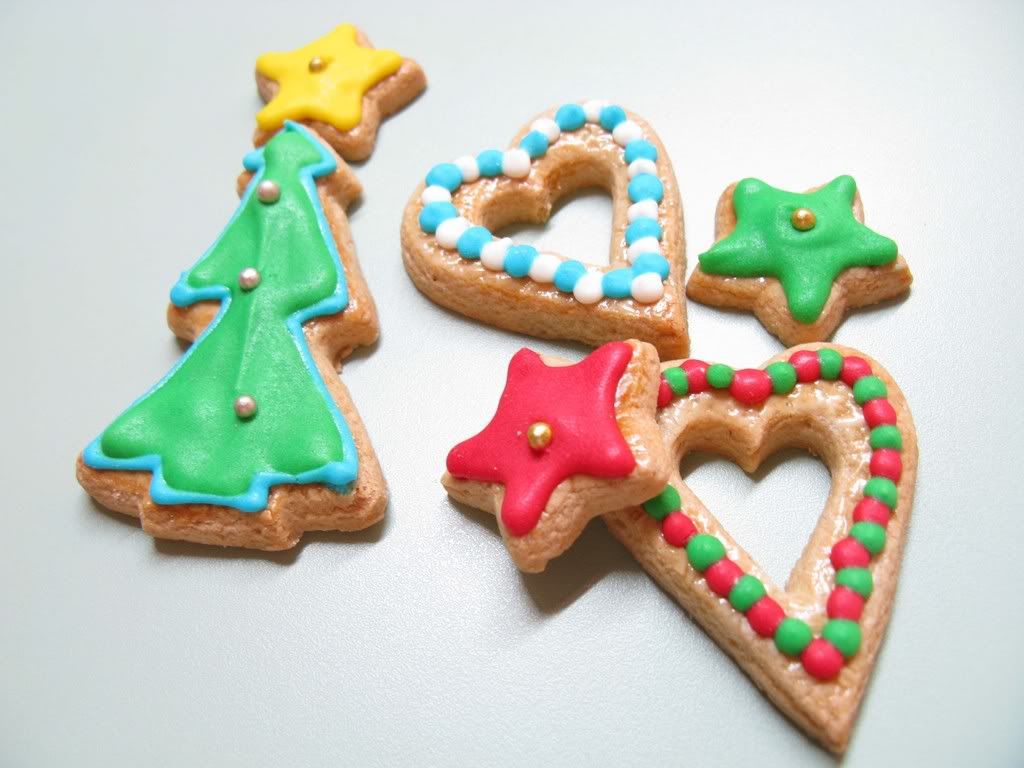 We really enjoyed the accompaniment of dear floggers as well as Jeanie's enticing and friendly personality 🙂 Another memorable dinner…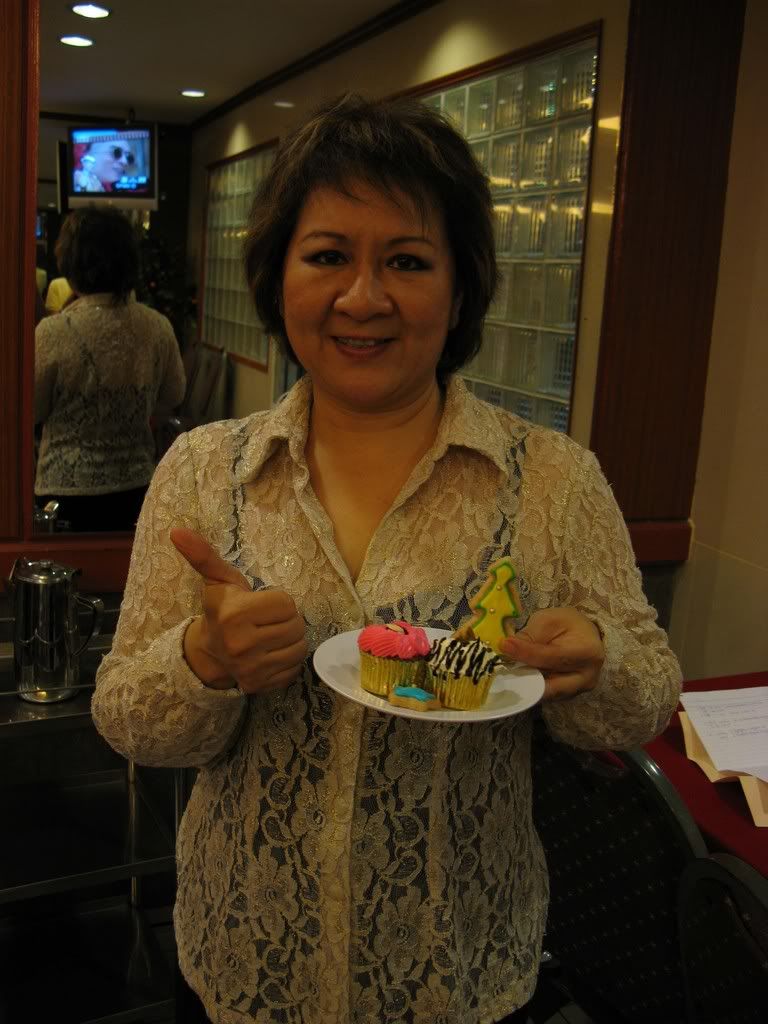 The friendly host, Jeanie Lee 🙂
When I told my mom about this dinner the next day…
me: Mom… I went to this restaurant that serves Taiwanese specialties in SS2. Mom: Taiwanese food? Formosa? me: eh..? You been there before? Mom: I went there even before you were born! Even before I got married to your dad! wow… It's been so long since my last visit..
28 years of establishment is really worth more than just praiseworthy! What's more when their business is getting better! A great achievement no doubt 🙂
Happy 28th Anniversary to New Formosa!

.. and many more years to come!
In conjunction with New Formosa Restaurant's 28th Anniversary, they've offered the promotion menu (what we had ~please refer above) that valid till 31st January 2008:
10% discounts on food on every Saturday and Sunday
If payment is made by credit card, 5% discounts will be given.
Free corkage
Click for enlarged map 🙂
~Non-Halal~
New Formosa Restaurant
46, Jalan SS2/24,
47300 Petaling Jaya,
Selangor D.E.
Tel: 03-7875 1894 / 019-3353 274
Email: formosa@streamyx.com
Business Hours:
Opens daily: 12pm-2.30pm / 6pm-11pm