Sometimes, come to think of it. I'm really not used to not studying anymore.
Time to buck up and seriously lay down my mind and get serious when it comes to getting a job.
I'm getting an interview pretty soon I hope. Let's just hope those pegawai-s wouldn't bombard me with tough hal ehwal questions.
What's good about being back is the gatherings we get to attend, not to forget celebrations as well.
It was during Abang Azizi's birthday when we decided to head down to Putrajaya for some Thai food. I think Chakri Xpress was the only Thai restaurant in Alamanda. Correct me if I'm wrong ;P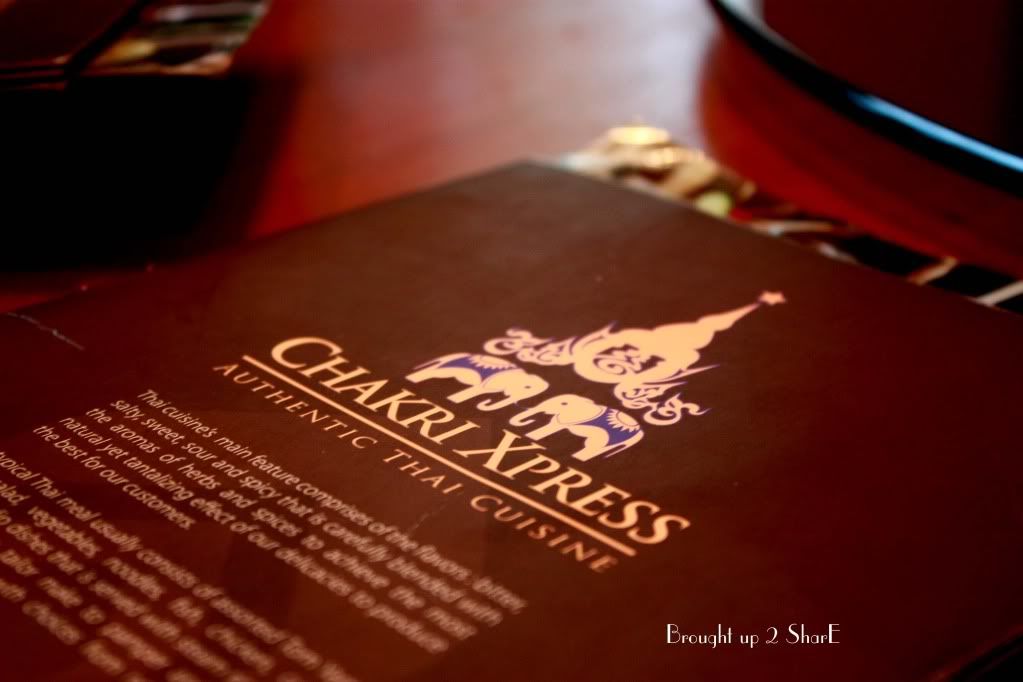 We were greeted by friendly staffs, ushering our family into a private room. We pretty much like it as it gave us privacy. Nice deco all over but not many custimers hung around although it was a Sunday. Chakri Xpress offered Family Sets during dinner and we gamed for that. Chose the Family Set A for RM278++ (for 5 person). We managed to share these among 7 person plus an additional dish.
What was included:
1. Thai Hand Roll – Mieng Kam
It's always great to start off your apetite for a Thai meal with Mieng Kam. We heart this.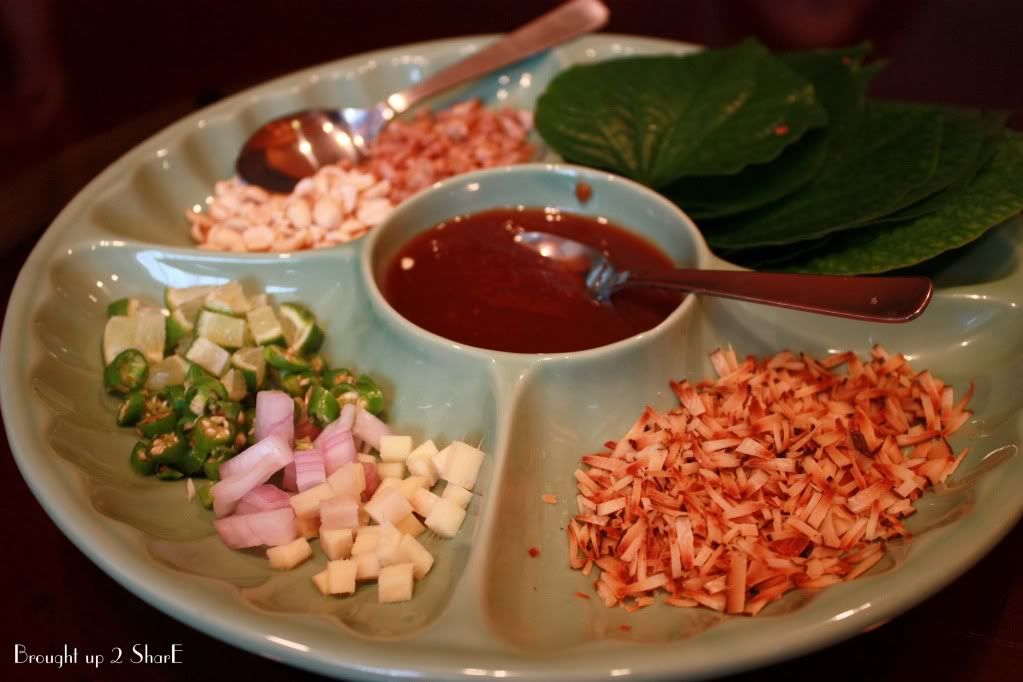 2. Red Tomyam with Shrimps – Southern Thai Style
Not the best Tomyam we tasted. Seafood weren't that fresh too.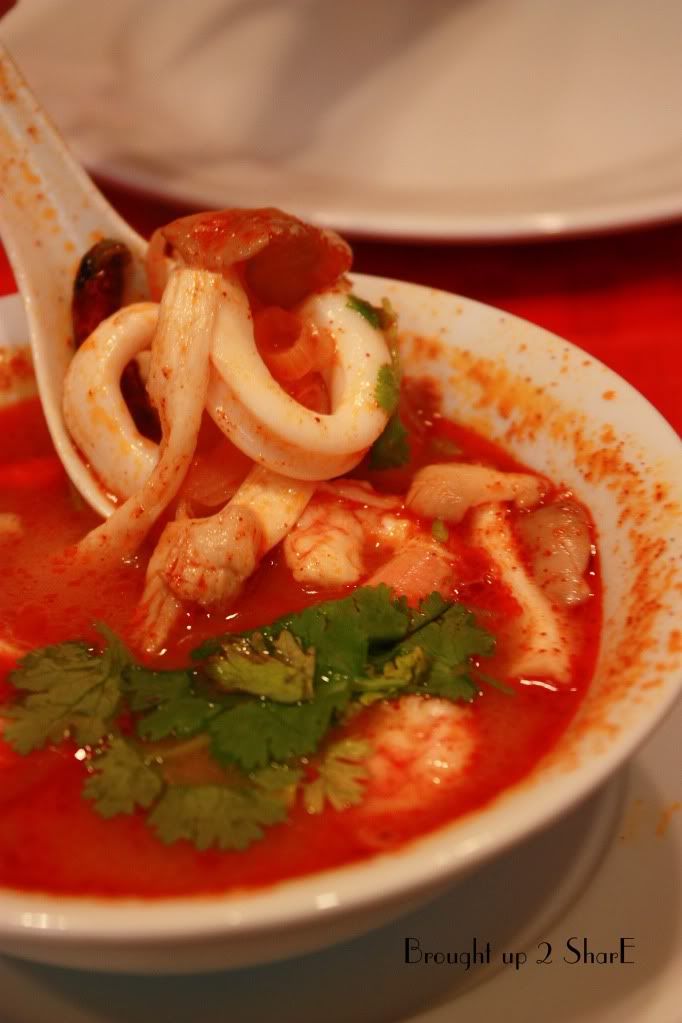 3. Deep Fried "Siakap"with Sweet and Sour sauce
Very ordinary we thought… and the portion was small too.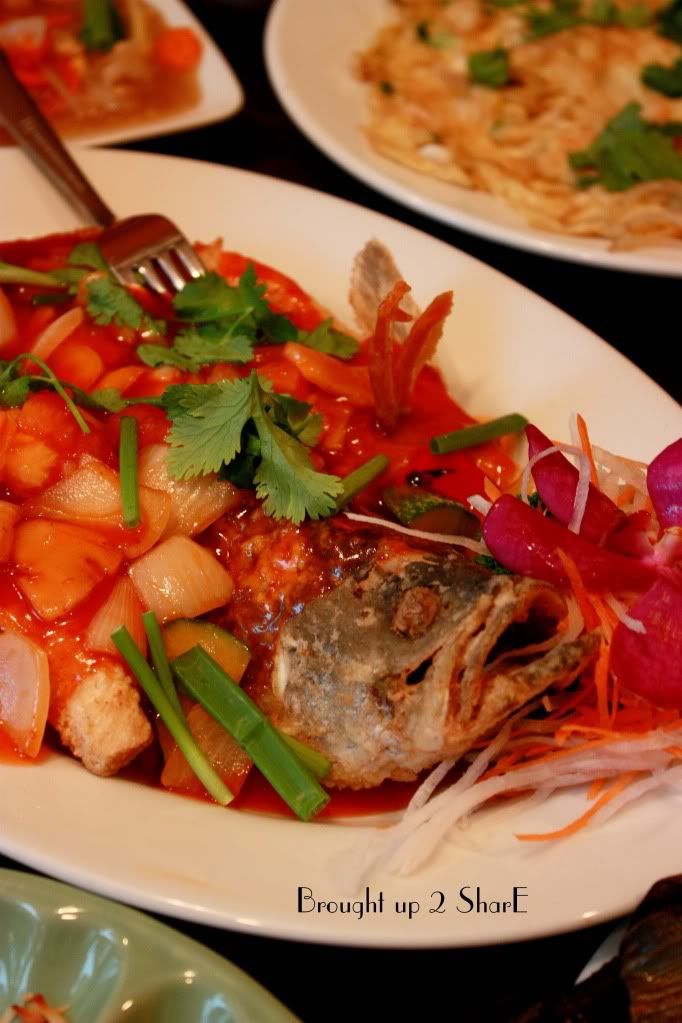 4. Stir-fried Prawn with Garlic & Pepper
I love prawns cooked with garlic! But this disappointed me as they weren't fresh. Love the sauce though.
5. Pandan Leaves Chicken
Very aromatic but the meat was a lil' too dry.
6. Braised Tofu with Minced Meat
This was acceptable. A perfect match with white rice.
7. Stir Fried Kailan with Salted Fish
I didn't even know there were salted fish!
8. Fruit Platter
and… free flow of Chakri Pandan Tea
We had an additional order of Seafood Omelette as well.
I thought the simplest dish was the best among others ordered. This had my vote 🙂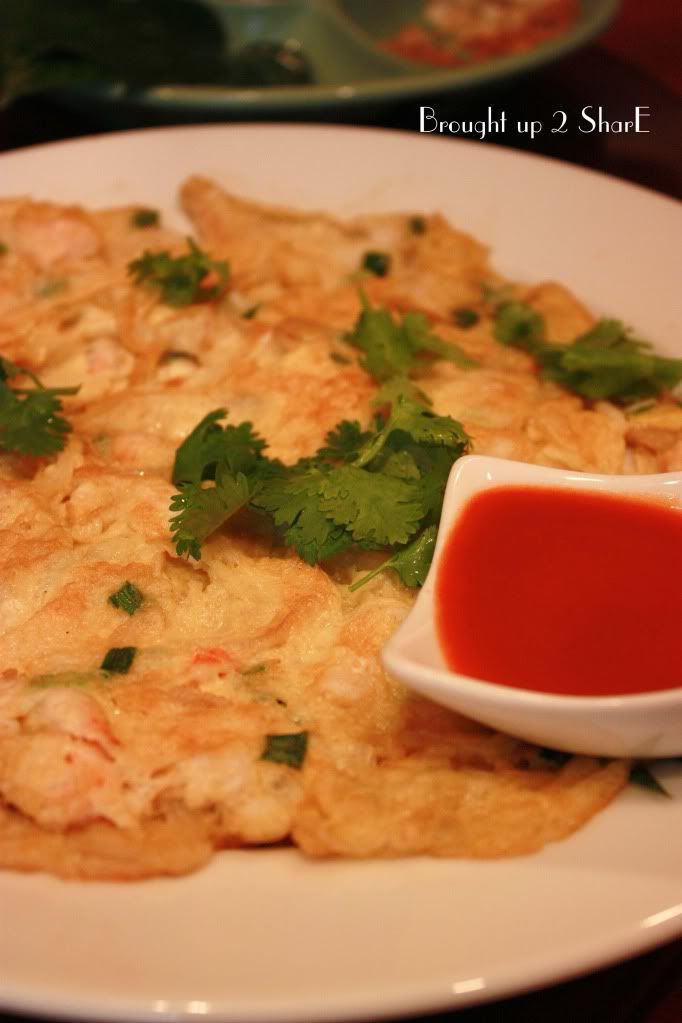 Pineapple fried rice (additional order) was also presented beautifully.
Though not the dinner up to our expectation, it ended merrily with a birthday song for Abang Azizi and cakes to fill us up. We're looking forward for more events like this before starting off work. Let's enjoy while we can!!
Chakri Xpress Putrajaya
Lot G85, Ground Floor,
Alamanda Shopping Centre,
Jalan Alamanda, Precinct 1,
62000 Putrajaya, MY
Tel : 03-8890 1616
Fax : 03-8890 1717