The BF have persisted the tradition of a reward system.
State: To finish up the final year research dissertation of 9000 words.
Last Friday, BF kept his promise of a reward.
Reward for being a good girl.
1. I asked for Wagamama (2 for 1 on Main Meal deal was convincing).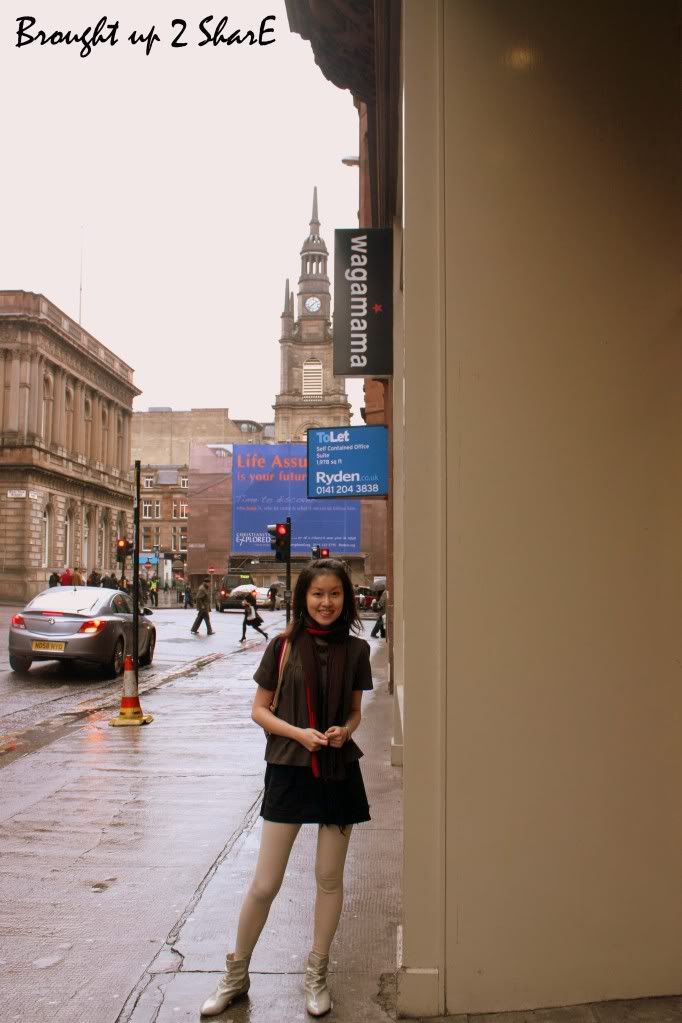 2. I asked for nice pictures around the restaurant.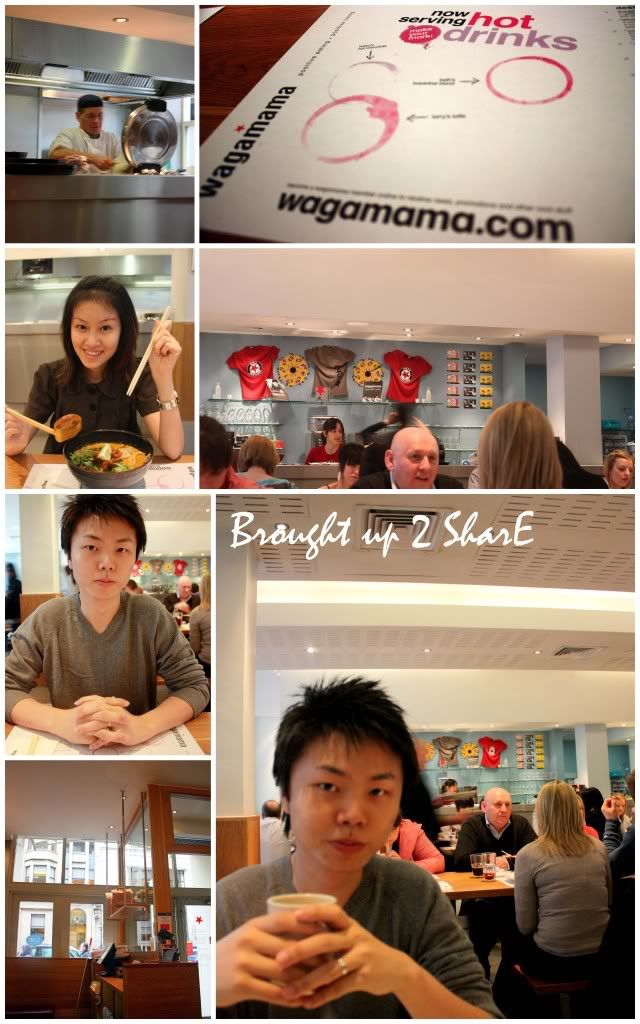 3. But I never expected to be surrounded by so many people around. We were this close.
4. Hungered for these and got treated with them.
5. Got indulged in the curry fares.
Chicken Katsu Curry – £8.05
Chicken fillet deep-fried in panko breadcrumbs, served with a lightly spiced curry sauce and sticky white rice. Garnished with a combination of mixed leaves and red pickles.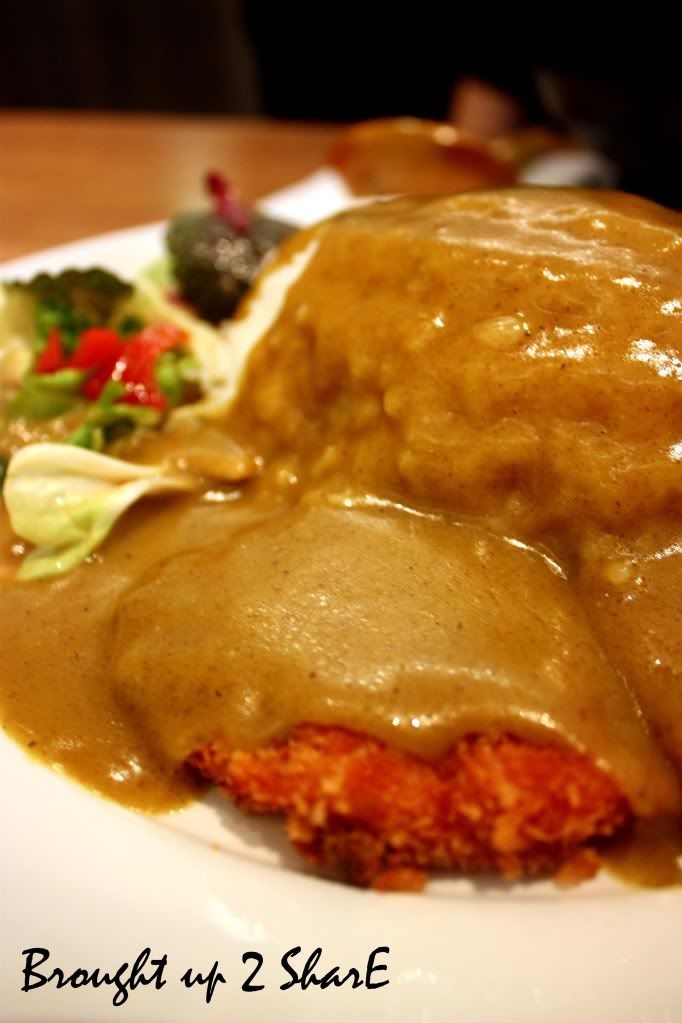 Ebi kare lomen – £8.75
A spicy soup made from lemongrass, coconut milk, shrimp paste, red chillies, fresh ginger and galangal. Served with ramen noodles and garnished with marinated grilled black tiger prawns, beansprouts, cucumber, fresh coriander and a wedge of lime.
6. to the BF: Thanks for making my day!
Wagamama's 2 for 1 on Main Meal deal was given in collaboration with Men's Health readers, valid till 5th April. Go get them HERE!
Wagamama, well-known for its fast-paced noodle bar, offers pan-asian inspired noodle and rice dishes in a sleek. Holding a concept of the minimalist designed restaurant, the canteen-style seating and open-plan kitchen idea drew many patrons in as they tend to churn out the informal atmosphere.
It's best to book a place before dining in. We queued for about 10 minutes 😛 (since there were only 2 of us) and was seated in BETWEEN the crowd! How unsatisfying.
Food wise, the Chicken Katsu Curry was worth a try and memorable. Japanese curry was perfectly married to the crispy deep fried chicken.
Ebi kare lomen was kinda soggy although I thought the coconut based curry concoction was fragrant and tasty. But, prawns were tiny and only poor amount of ingredients were presented. Credits to its savoury tang only.
Green teas are free of charge, making up to a total bill of £8.75 for 2 people.
Wagamama
97-103 West George street
Glasgow
G2 1PB
Phone: +44 (0) 141 229 1468