Dear HueyShean,
Thanks for your accompaniment and the exciting idea of a lunch-out at AMORE…
ShuYin and I enjoyed the luscious Italian fares and the never-ending tittle-tattles!
Cheers to more girls day-out.

Yours truly,
Christine
AMORE is the word I used to exploit so much.
From old mails to classic nicknames in the ICQ,
I thought it still stand out as a single distinct meaningful word.
AMORE in Glasgow is an Italian restaurant with the amorous ambiance and romantic interior. Decorated with white teddies, champagne and wines on wooden shelves, with faint yellow illumination. Staffs looked and sounded like Italian, and service was efficient too.
Also a pizzeria, offering a variety of Italian pizza with different toppings.
I started with a cuppa Hot Chocolate for £1.95.
And… complimentary Bruschetta-like servings of appetizing breads with toppings.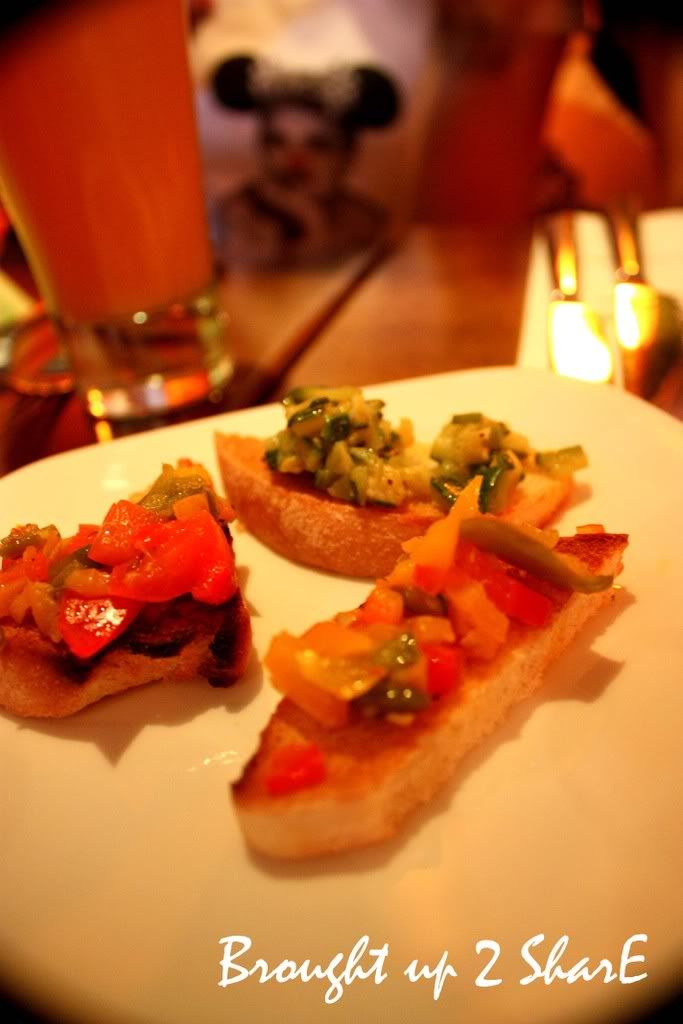 We went for their Lunch Time Special (2 courses) for £5.95.
A great deal no doubt.
You can also opt for their ala carte menu for lunch and it seems that they have a different menu for dinner as well – more options of pizzas and pastas to meet your cravings.
Starters:
Zuppa del Giorno
Chef's soup of the day served with crispy bread for dipping: Tomato soup garnished with black pepper.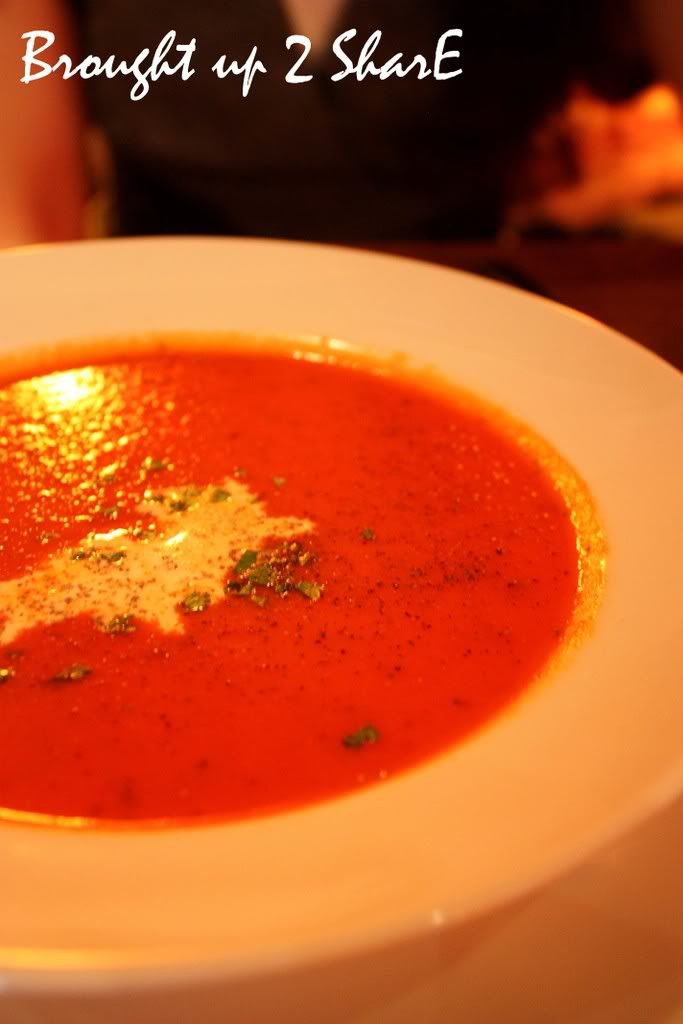 Funghetti Fritti
Deep fried mushroom served with salad & garlic mayonnaise.
Piping hot crispy balls of mushroom was fragrant and an ideal match with the garlic mayonnaise dipping.
Main course:
Carbonara lovers just won't wanna miss out this white sauce plateful of solid strings pastas!
Spaghetti Carbonara
Cooked with strips of succulent bacons, garlic, white wine, black pepper, egg yolk & cream. Remember to add in some cheese 🙂
Very filling indeed.
Other selections of pizzas and pastas are also available in their lunch set menu. Game for an Italian lunch with the reasonable price? Remember to consider AMORE.
AMORE
6, Shuttle Sreet,
Glasgow,
Lanarkshire G1 1QA
Tel: 0141 553 0810