We are still not getting over Paris yet.
Edifices like the Eiffel & the Louvre blotted this city firmly with great prominence.
A must visit for most of us right?
How could we miss them.
Museum.
One is attention-grabbing, interesting.
Two is still spellbinding. Sorta.
Three's too many. Mind-numbing.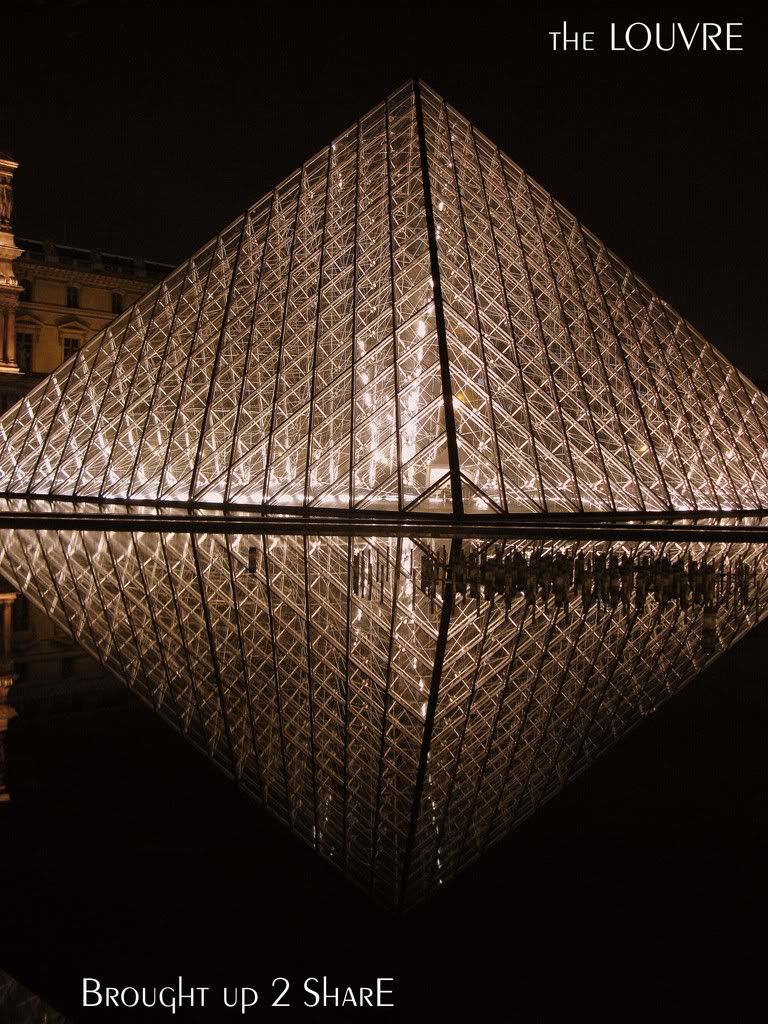 Musee du Louvre
NOT just a museum.
Exhibiting superlative artwork and masterpieces which most of them I do not really comprehend. Still I try to make some grasp out of them. Doesn't really work though.
Me.. No sense in art. Big sigh. I still love its exterior better *doink*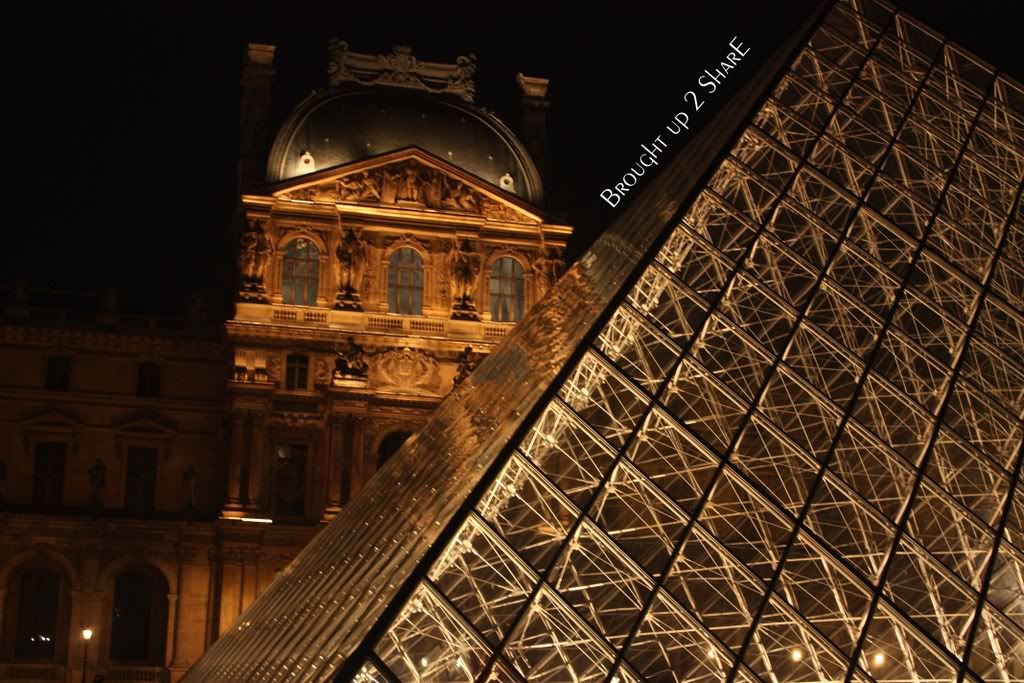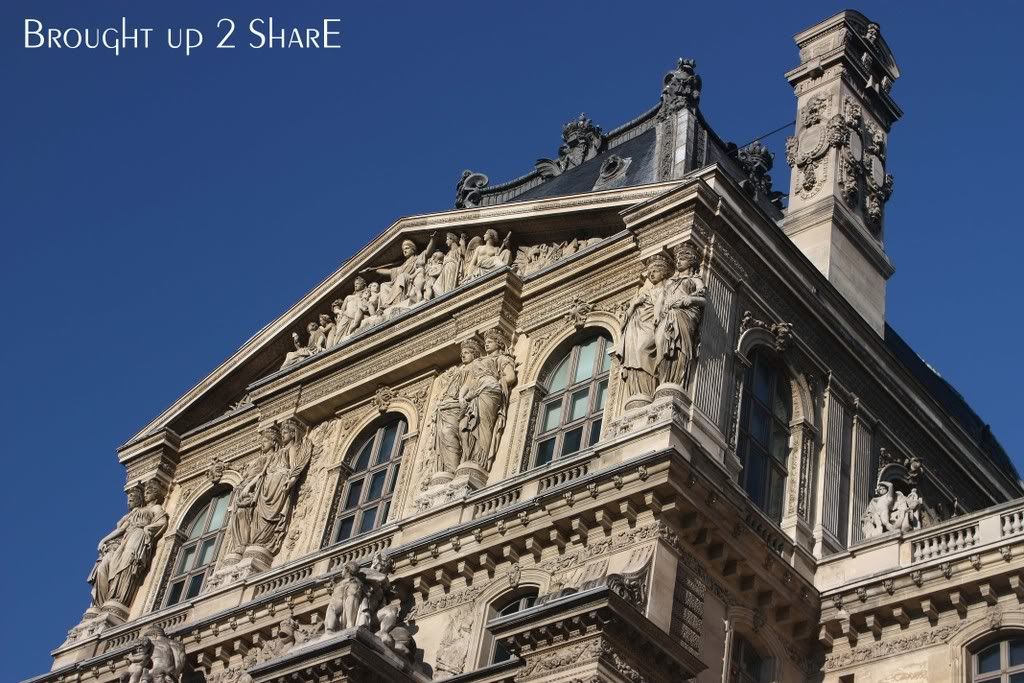 Mona Lisa. Surrounded by a huge crowd trying to get some shots of the Da Vinci SMILE.
More shots on the Louvre.
Moments when getting out of the well-known museum was spent looking for a place for lunch. Ended up in Veng Hour that serves Chinese food. Have no idea what tempted us in but we just entered and were happy with it.
Noticed that most Chinese restaurants in Paris are managed by Cambodians.
Chinese fried egg noodles, Fried rice (price by grams!) and Thai styled Fish – approximately 12 Euro.
Veng Hour
11, Rue Cossonnerie
75001 Paris, France
Tel: +33 1 40 39 93 97
Another makeup of Paris: the Eiffel Tower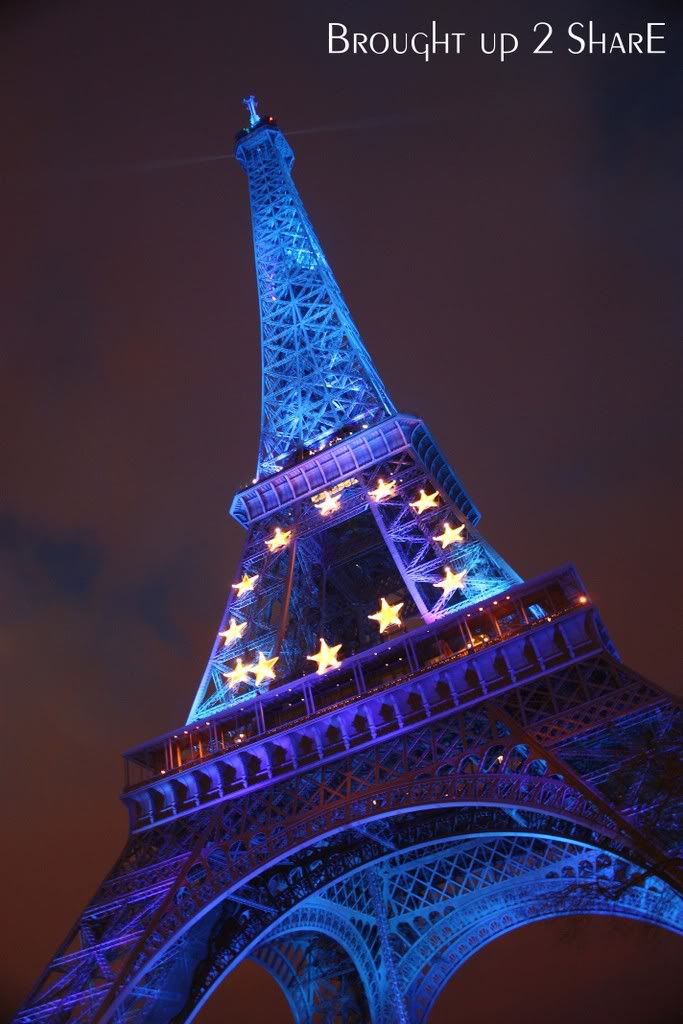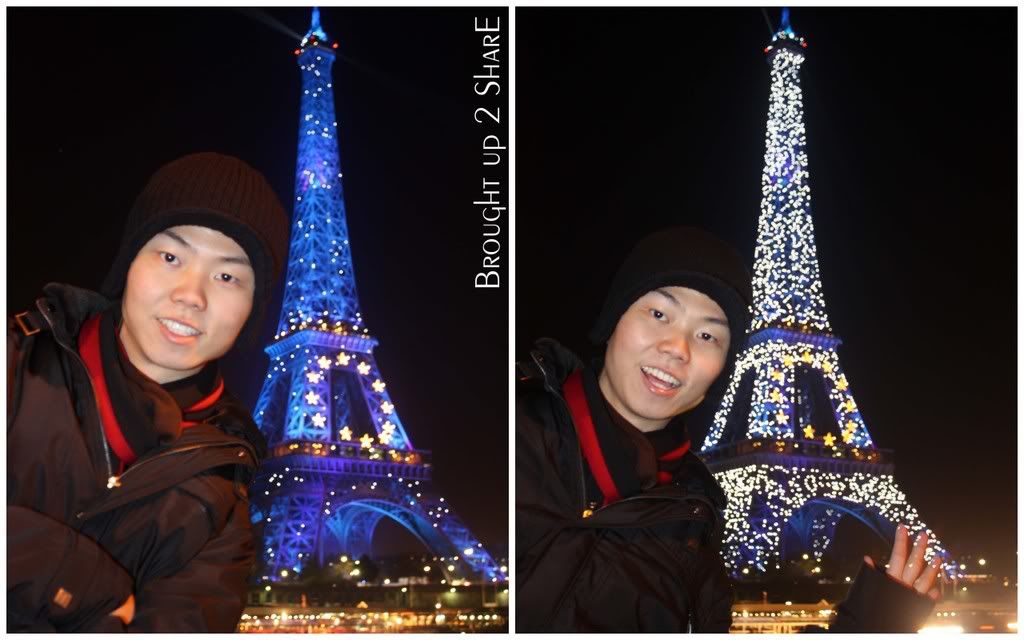 Scores of lights twinkling each hour!
After taking hundreds of photos ;P
We marched hand in hand towards the Christmas booths nearby to heal our hungry tummy.
I want food!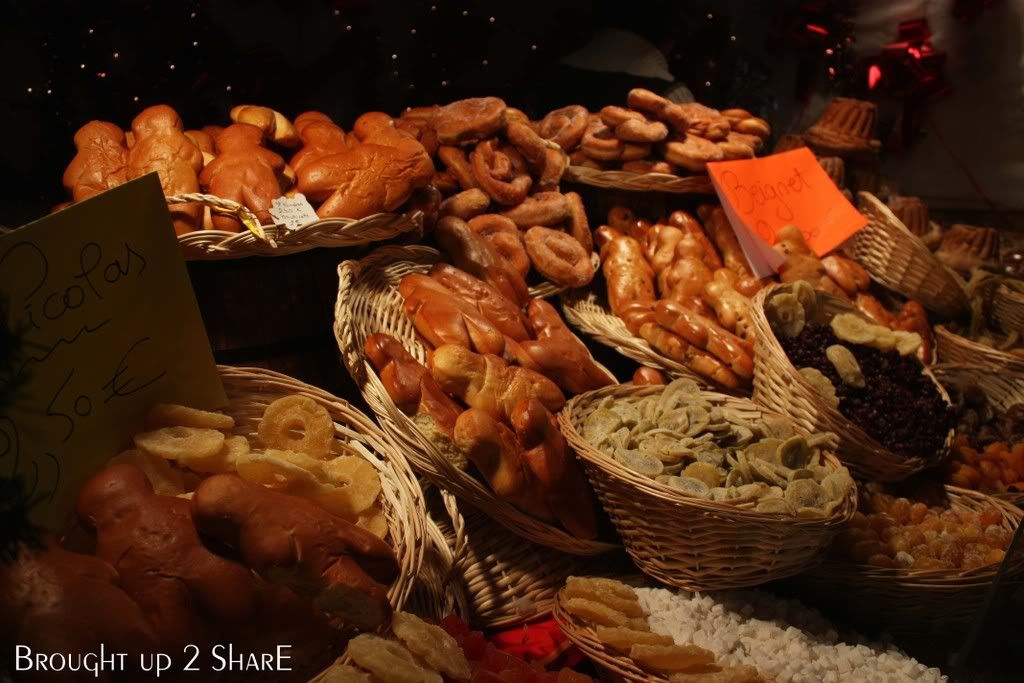 Breads, Cookies, Cakes, Macarons. All were eye & appetite opener. But the aroma of some French snacks seized our preference for it.
Saucisse au couteau & Tartiflette au Reblochon for 7.80 Euro.
Grilling sausages and cheesy potatoes with pickled vege & onions. Inviting.
Next up: Desserts in the City of Love.
Romantic notions instantly pop into the mind when mentioned Paris, the gem in France's tourist crown.