Desserts in Paris.
What could I express more other than imposing and lovable?
An authentic sweetheart.
The Macaron.
Macarons from PAUL
Strolling down hand-in-hand at the Champ Elysees was eye-opening and amorous accompanied with gentle cold wind brushing against our cheek. After an authentic French breakfast, we passed by quite a number of shops selling colourful macarons on the Christmas day. Though not all the shops and boutiques are open, many people and locals were spotted sauntering around this street.
Louis Vuitton was open though.
I went shopping at LV. Correction, window shopping.

1. The Macarons from Laduree.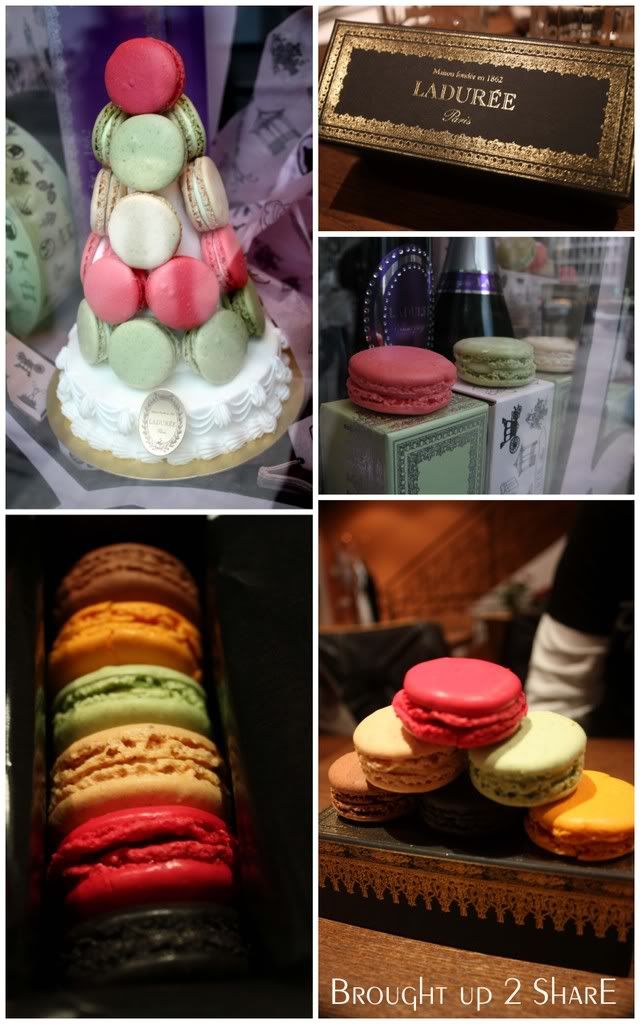 No regrets, every bite was sweet in a right way. Variable flavours with acceptable taste.
6 macarons + the small package = 12.50 euro
Flavours:
Pink – Raspberry
Green – Pistachio
Beige – Peanut
Yellow – Mango (don't taste like it though)
Black – Liquor
Brown – Chocolate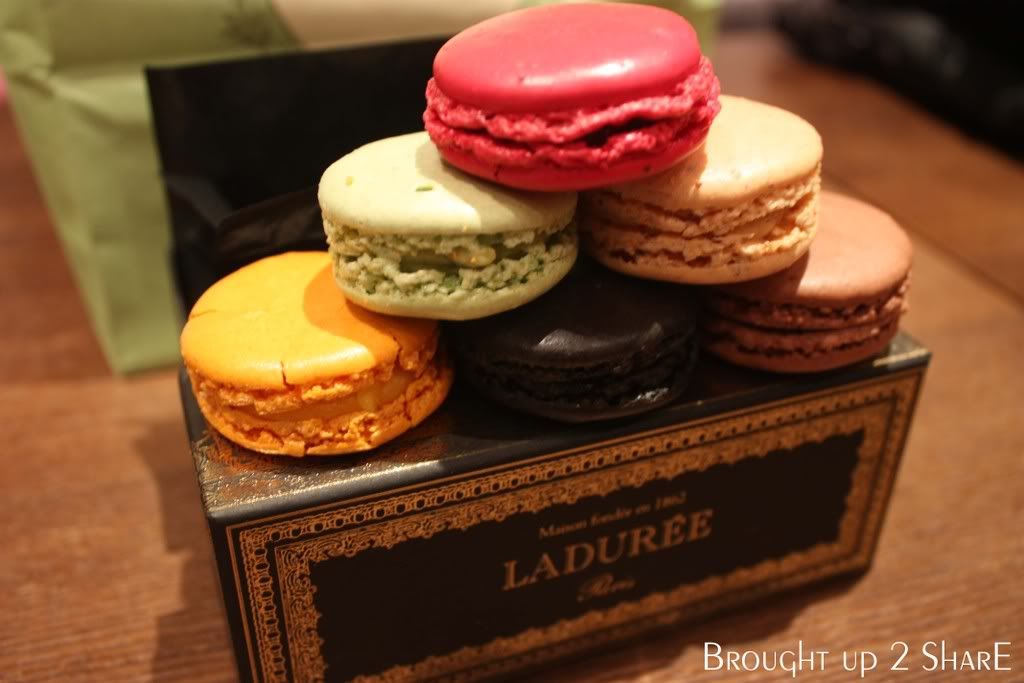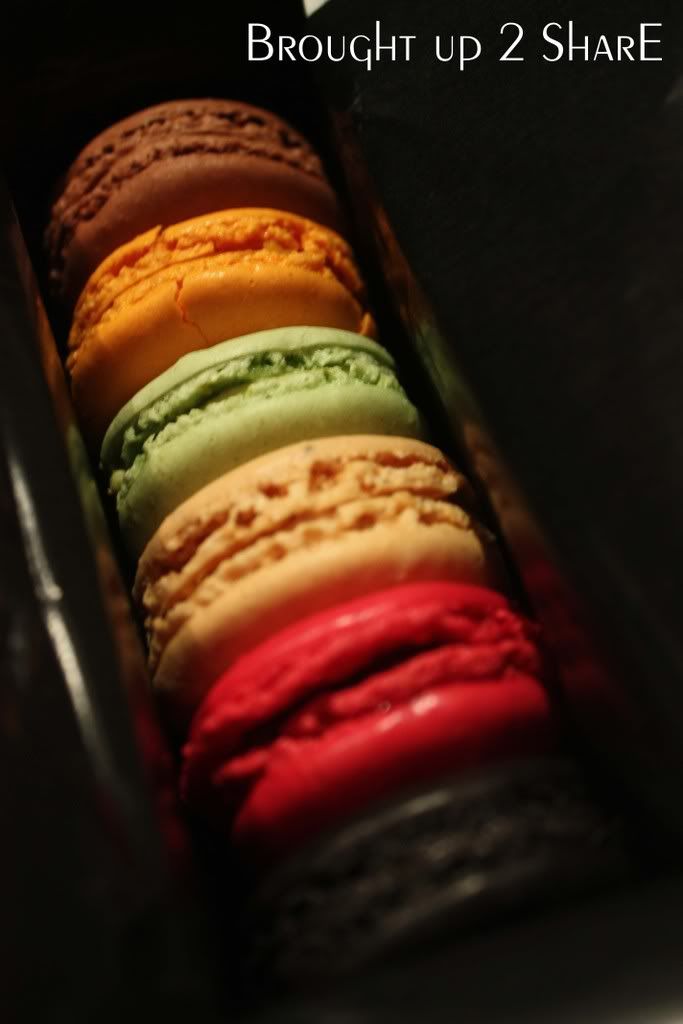 Chris and I fancied peanut, liquor and chocolate the most!
Laduree also offered a wide spread of other colourful and appealing dessert. You wouldn't wanna take your eyes off them, I'm sure. The bakery also extends to an eatery in the same lot serving French cuisine, with another Laduree boutique above. Very sophisticated.
We had to queue up to at least 30 minutes to get our sweet sharings! Lots of people at all hours! Reminds me about J.Co Donuts in KL, this was much more.
It was Chris's birthday and I bought him something.
A French Mont Blanc for 5.50 euro.
Laduree
75 Avenue des Champs-Elysees
75008 Paris
Visit: www.laduree.fr
2. Haagen-Dazs
Waffle delight for 11 euro
Cookies and cream with cappuccino caramel truffle overflowing with hot chocolate sauce and almonds, on a crispy waffle. A sinful crave…
Haagen-Dazs
49/51 Avenue des Champs Elysees
75008 Paris
3. Christmas market at Champ Elysees
White wooden little huts selling food, desserts and accessories.
More desserts!

4. Gelato from Forum de Halles
2 parfums (scoops) for 3.90 euro
Some highlights of the day:
The Grand Palais
One more week till CNY.
No reunion with family this year. Pity…
Burdened with lots of deadlines. Double pity…
Planned a reunion dinner with friends and am looking forward to it.
Went skiing yesterday and was nearly blown away by the super duper strong snow storm!
But Chris and I enjoyed! Weee…
More updates.. soon!