We frequent Sushi Zanmai as though it offers gold.
Nah. Just kidding.
A post to reminisce Zanmai's Japanese fares.
We've been checking out various Zanmai's outlet from time to time and have yet to update their affordable Japanese delights.
Love the assortment of colours,
Foods presented and adorned with great endeavour,
Flavour enriched,
Texture guaranteed.
Hope you've tried some of these: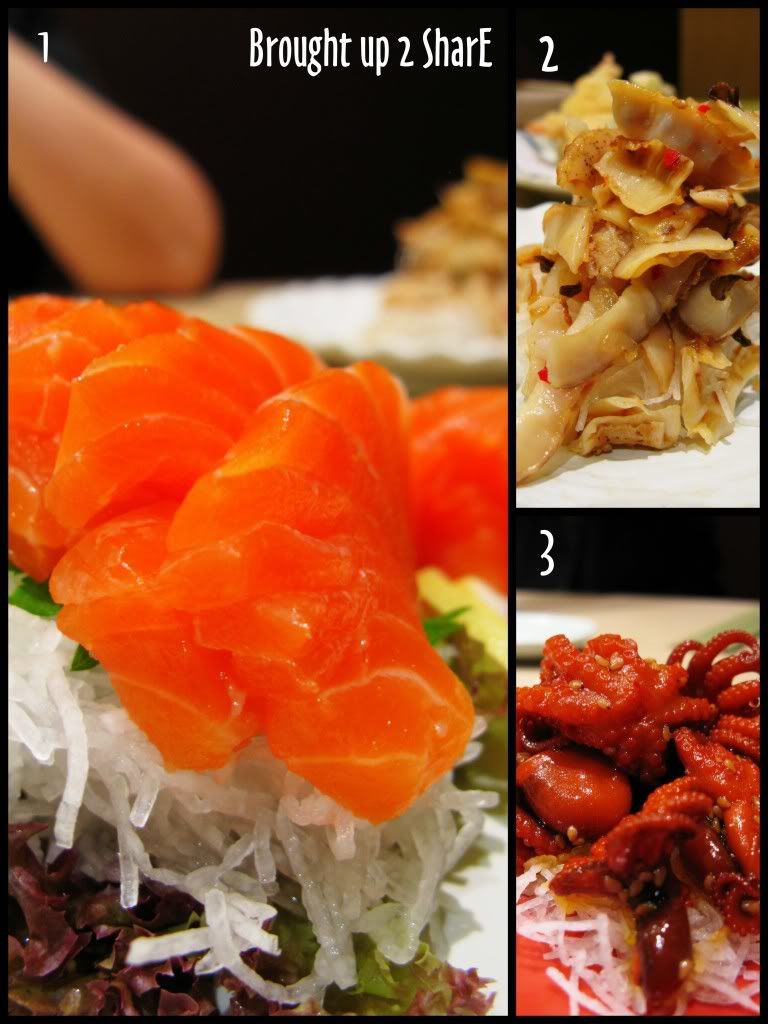 1. Salmon Sashimi – RM13
2. Chuka chinmi (seasoned scallop wings) – RM6
3. Baby Octoups – RM6


4. Unagi Tofu (fried beancurd topped with eel) – RM12.80
5. Curry Ramen (small) – RM10.80
6. Tempura Moriawase – RM9.80
7. Soft Shell Crab Maki – RM6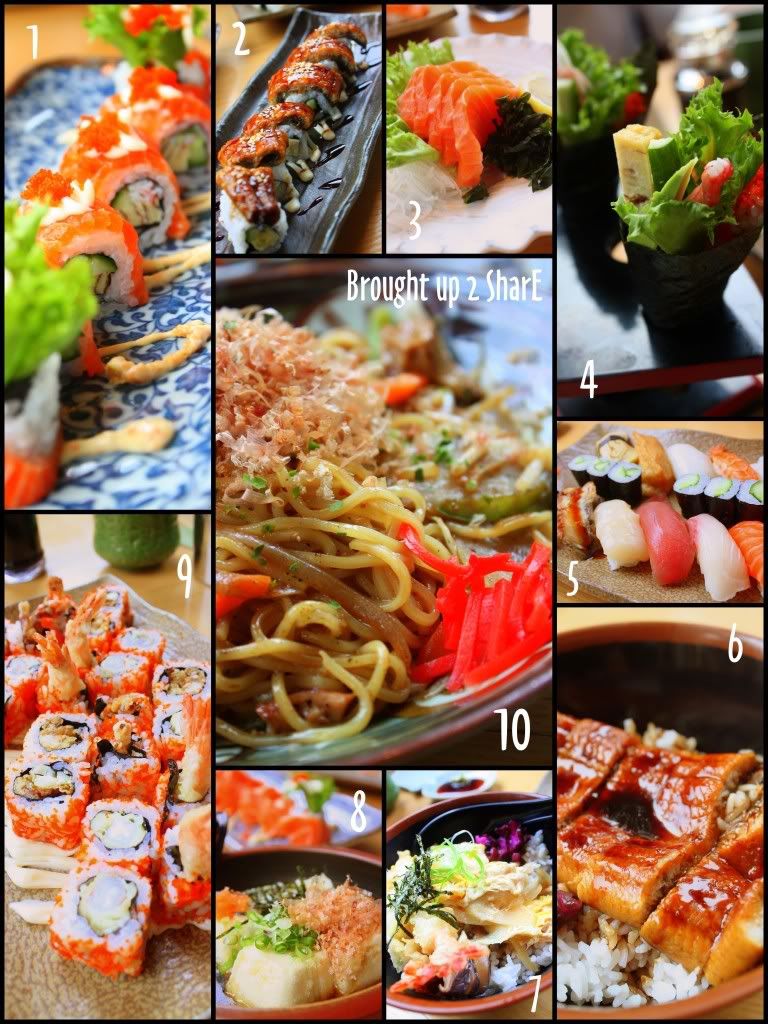 1. Dai Dai Roll (crabmeat sushiroll topped with salmon & shrimp roe) – RM12.80
2. Stamina Roll ( omelette susshi roll topped with roasted eel) – RM12.80
3. Thickly sliced Salmon (7 pcs) – RM13
4. California Roll
5. Aso (tuna, yellow-tail, salmon, eel, prawn, broiled scallopcrabmeat, octopus, cuttlefish, omelette, beancurd, shrimp roe, cucumer roll) – RM23.80
6. Unagi Don
7. Ebidon (deep fried prawns with egg on rice) – RM8.80
8. Agedashi tofu (fried beancurd) – RM6.80
9. Ebiten Ebikko Maki + Soft Shell Crab Maki – RM12
10. Fried Ramen
More Japanese indulgence?
I wouldn't say no!