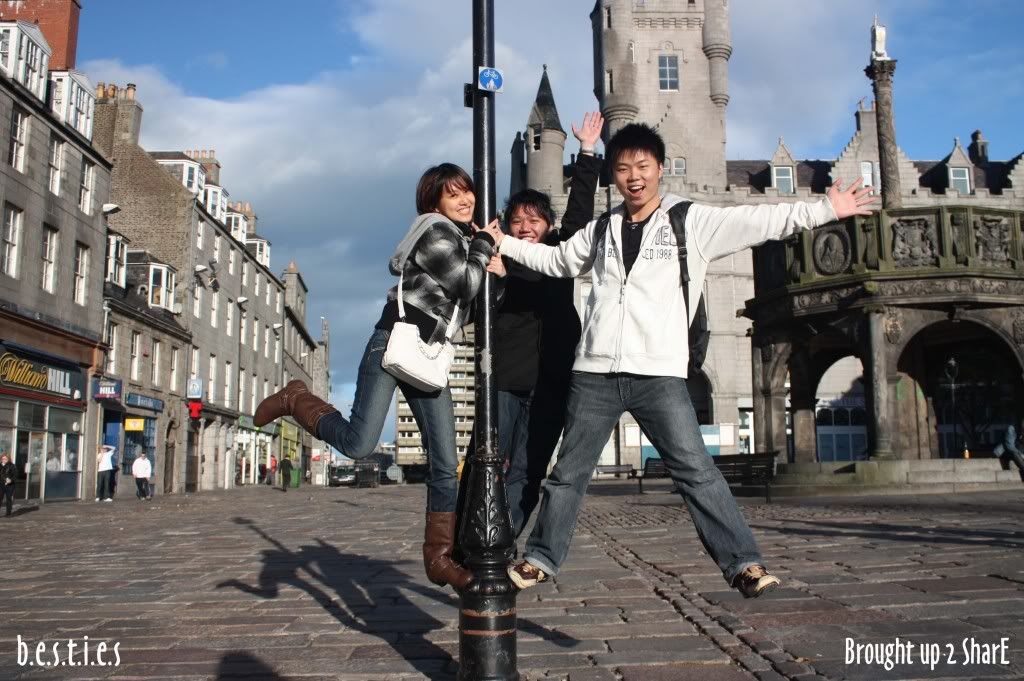 The weekend was spent resourcefully when visiting Aberdeen.
Glasgow team meets Aberdeen foursome. Nothing but fun.
Maximum hospitality and warmth,
Utmost restaurant class meal provisions from breakfast to dinner,
Greatest and lamest jokes shared,
To daunting ghost stories tattled at night.
Lick chose over Aberdeen to pursue his Masters qualification. Together with Adolphus, TC and JB, they offered us their warm and cosy home to spend the weekend!
Kel and ShuYin joined in the fun too 🙂
Aberdeen is famous for their granite buildings, named The Granite City.

Yes. All buildings are GREY.
GREY. GREY. GREY. Is what you see all along your way ;P
Well, being a virgin to this place, we find it beautiful. And as for them, the structures were just dull. Haha. Aberdeen is just way…… colder than Glasgow.

Love the Autumn colours!
We were served brunch ala English style upon reaching their house, where it is so much better than JBC (the place I live)

Off to city center after that…..
Hung out at the Beach and Duthie Park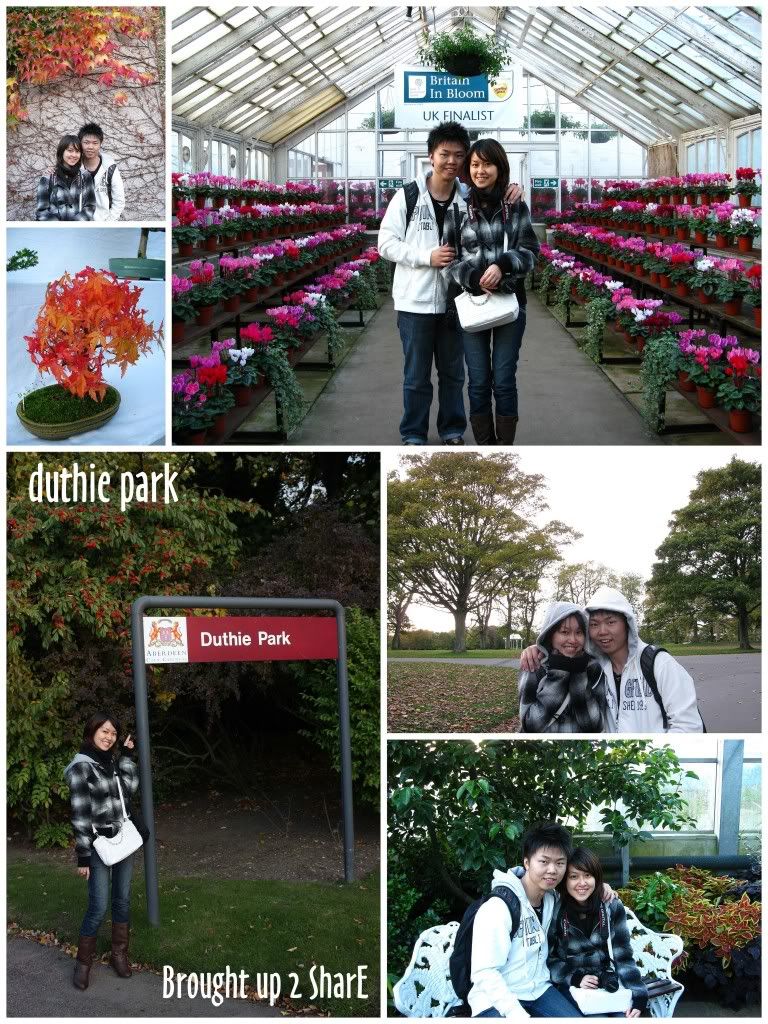 Full day activities?? = famished souls = us
We're so in luck. TC, Adol and JB whipped up an Awesome Dinner for us all. Restaurant class really…… 🙂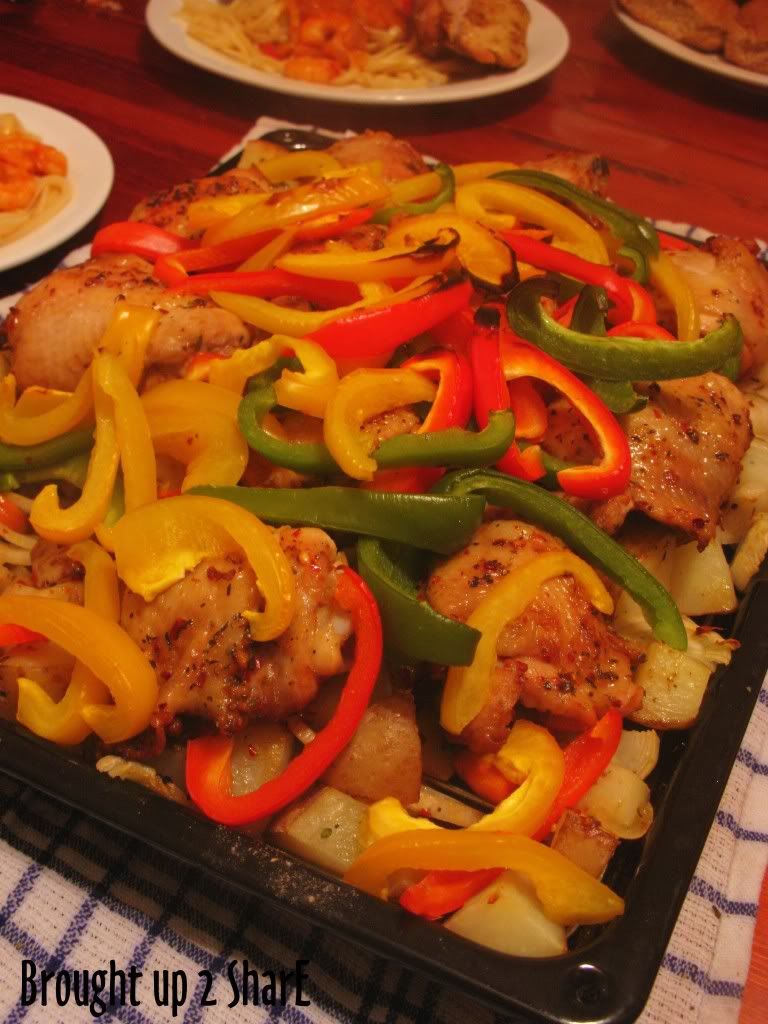 Awesome Grill Chicken with Peppers, Onions and Potatoes
Sweet and Spicy Prawns with Spaghetti
The next morning were started with a smile on our face as Lick woke up early in the morning to prepare a breakfast for 8! Double thumbs up for the effort and the absolute lip-smacking taste.
Marmite Chicken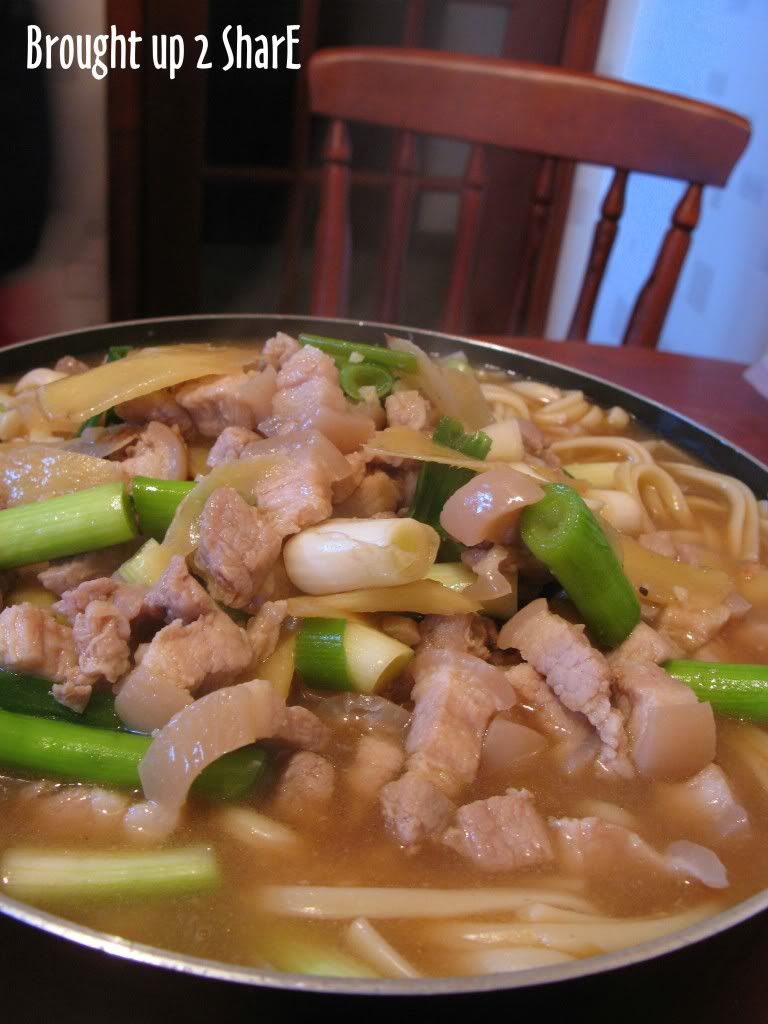 Spaghetti topped with stir-fry Pork with Ginger & Spring Onion
Took a bus from Aberdeen to Stonehaven with Lick's Uni friends. Stonehaven is just so beautiful. Up close with mountains and sea, stunning views and you won't miss the super strong wind definitely. Battling with the almighty wind was tiring and chilly!! Walking miles and miles, crossing beach and hills was an experience. And finally reaching the castle on foot in my boots got me all worn-out ;P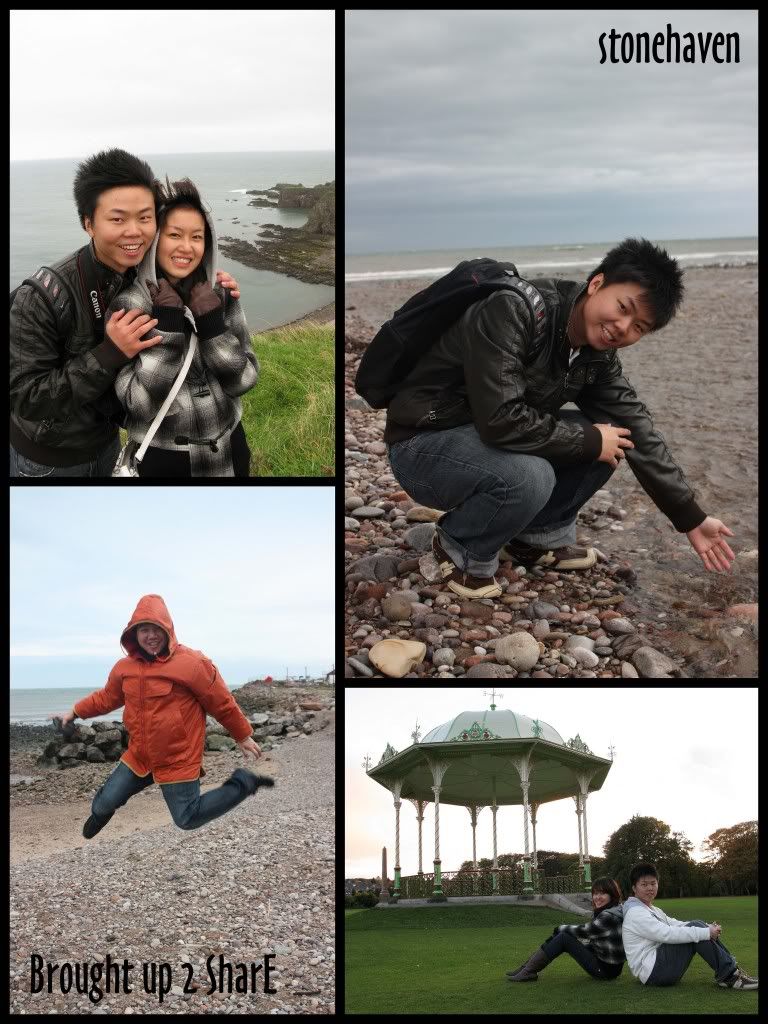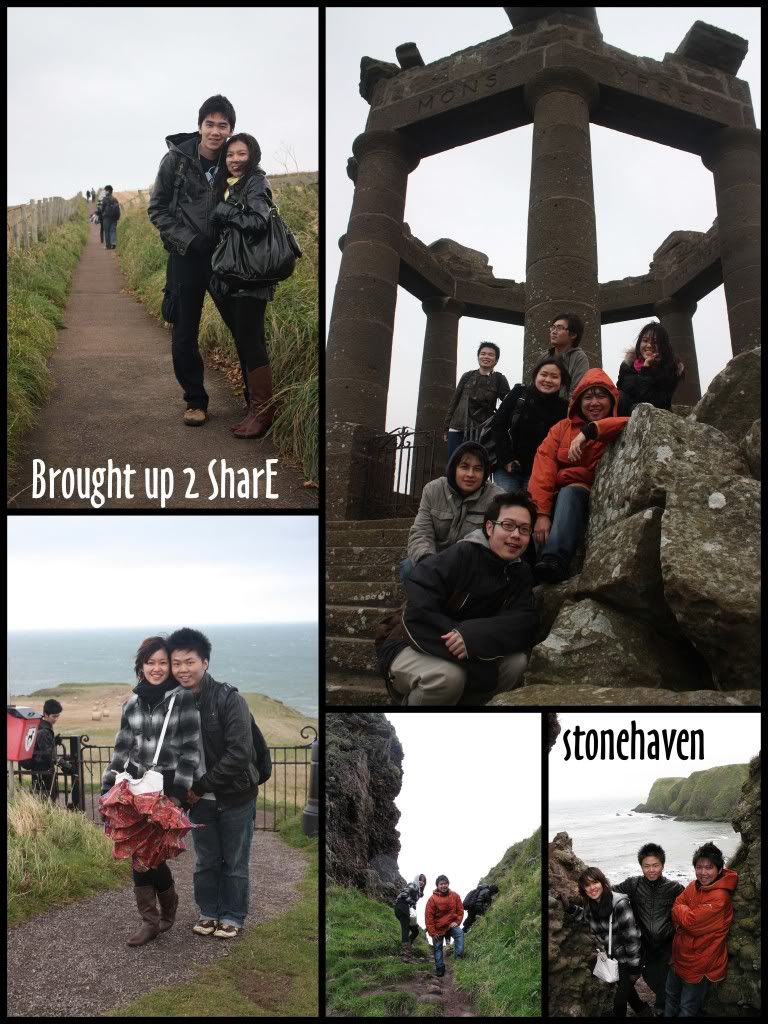 Before starting our journey to the top, stopped by the Shell Housie for some Ice Cream.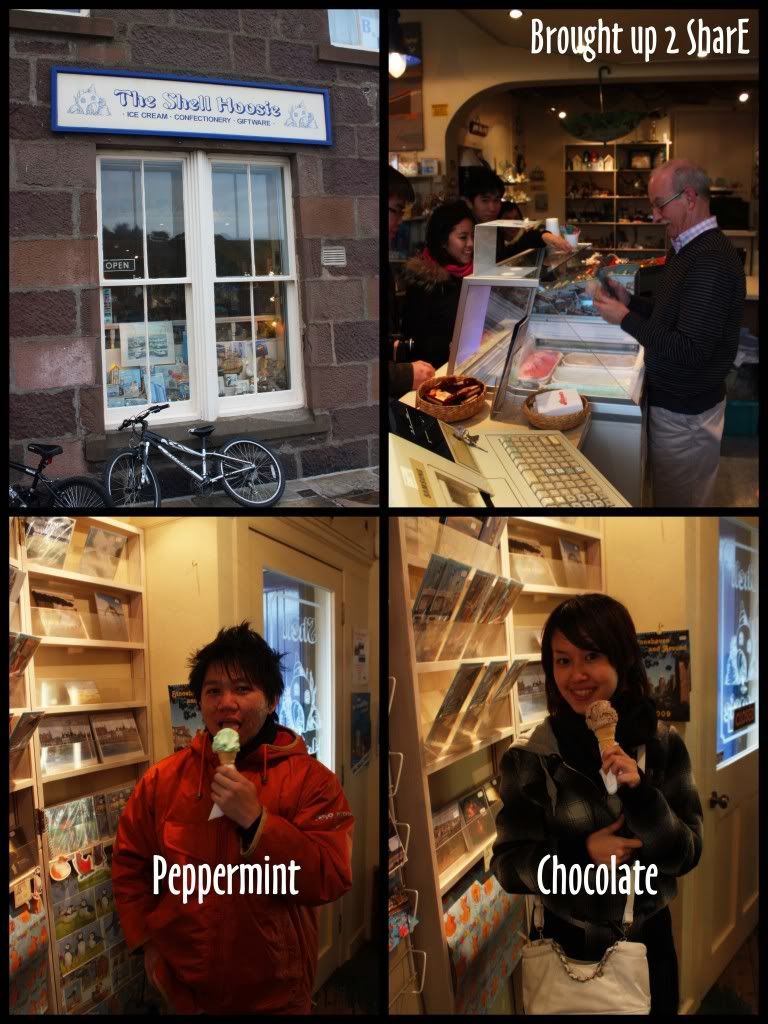 The day was ended with a DeepaRaya buffet session organized by the Robert Gordon University (their uni). Sadly, no pics taken. Malaysian spicy fares! Never fail to ignite me 🙂
Looking forward for their visit in return!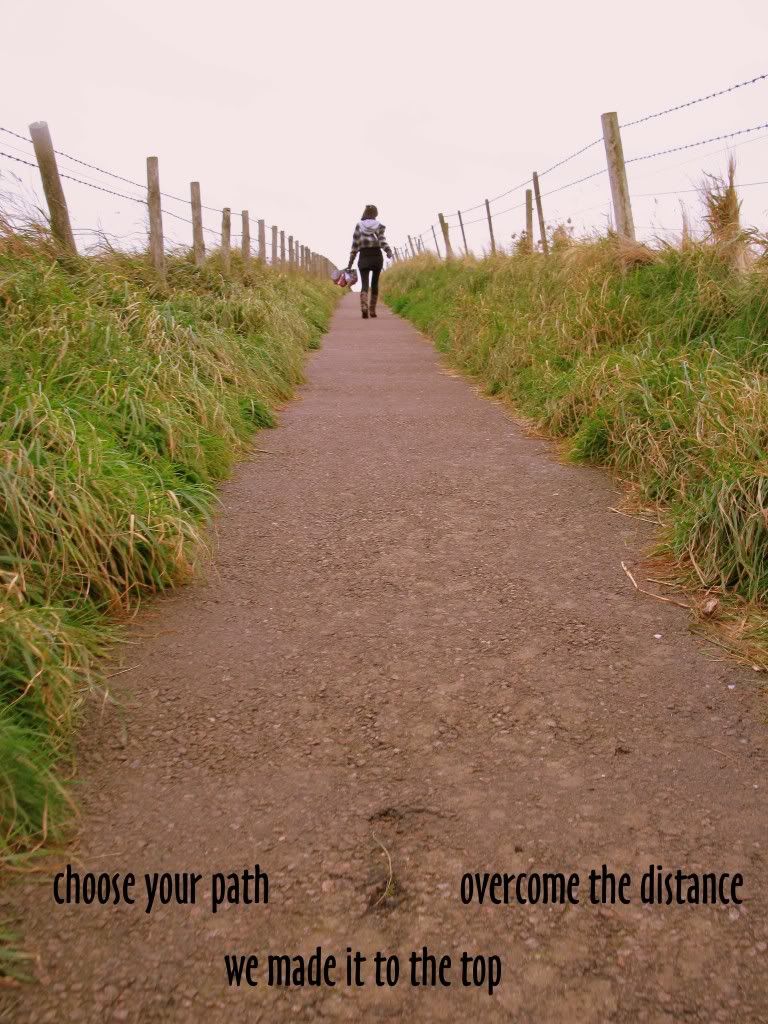 -some gratitude-