We used to spend our Sunday mornings savouring dim sums as breakfast with parents.
I really missed that, though there were times I got sick of having these small steamed and fried savoury dumplings with various fillings. I was a fool to feel that way now.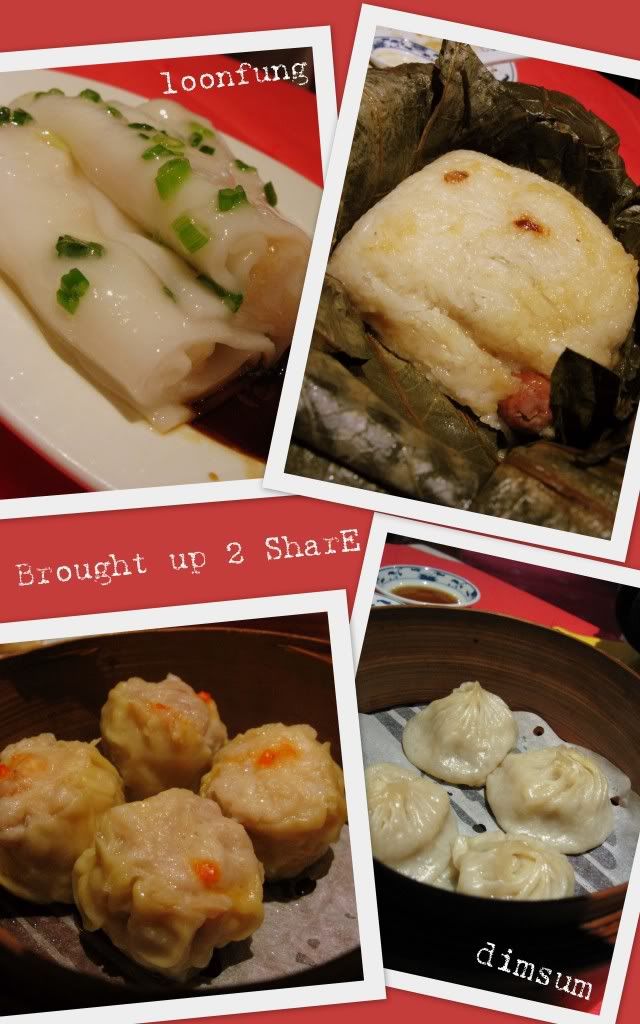 Watching the GF heartrending, the BF enlightened her up with the best remedy.
Dim Sum in Glasgow!
Marched over to Loon Fung for Dim Sum as lunch. (They only open at 12)
It was our first time having dim sums for lunch. Yea… it was…Initially thought of going there early in the morning for "yum jo cha". Luckily the BF overslept! 🙂 or was it the GF?. LoL.
We didn't expect too much, so I guess the meal does paid off in a good way……
Pricing: It was standardized @ 3 pounds per dish.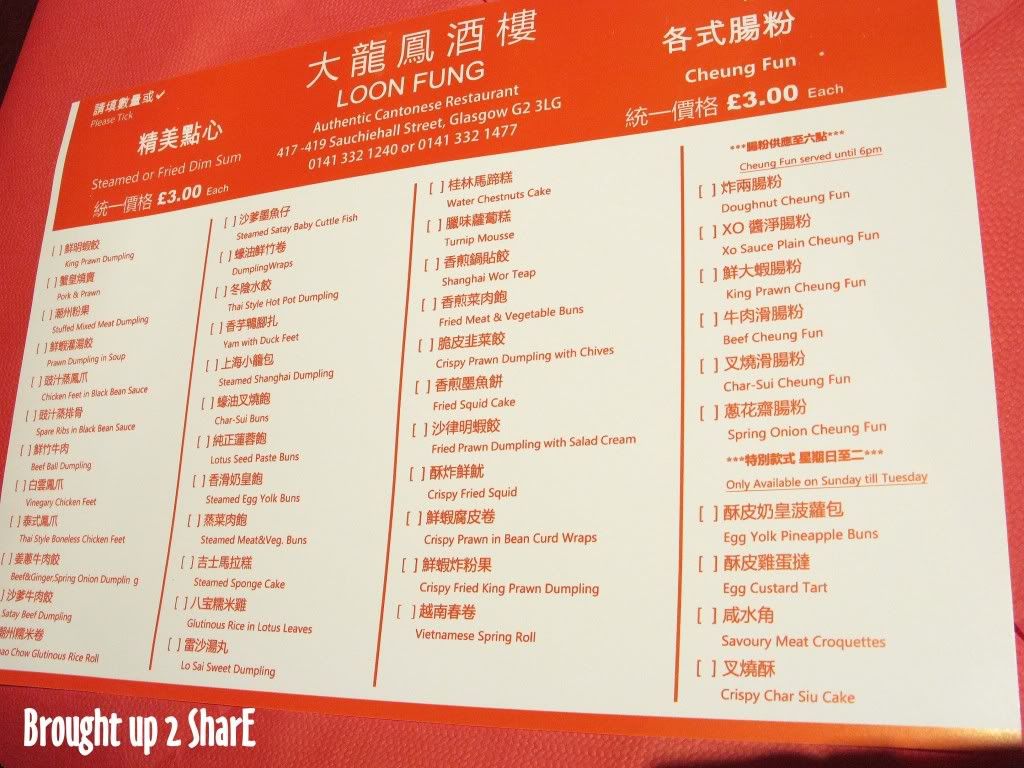 King Prawn Cheung Fun (Rice Flour Roll)

*Cheung Fun is only served till 6pm
Prawns were fresh and the smooth cheung fun that wraps them were dunked in an inviting sauce.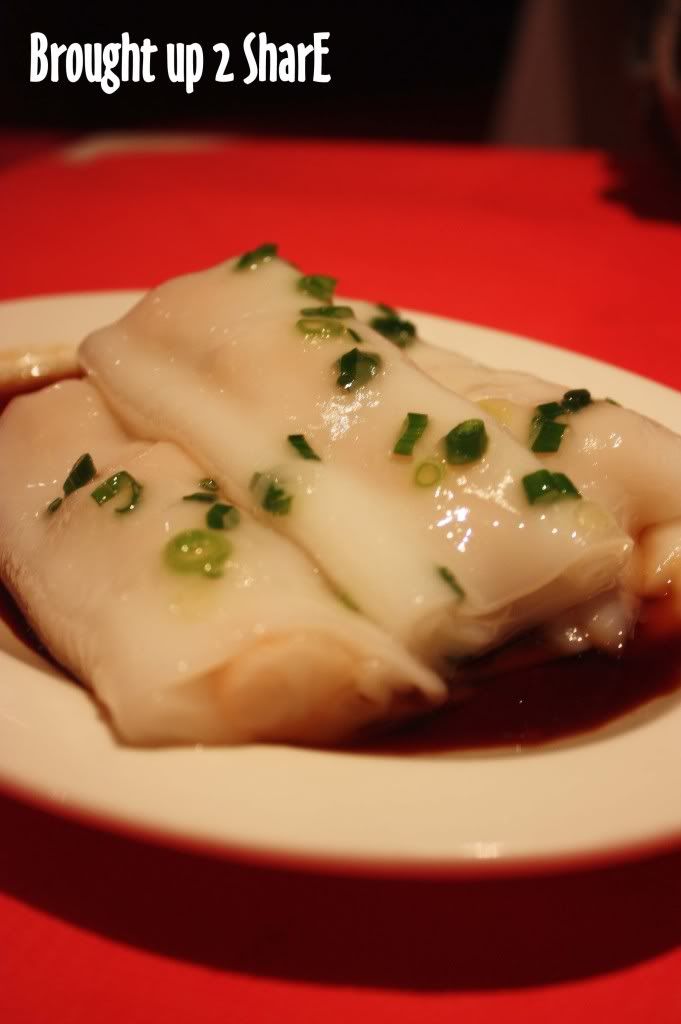 Stuffed Mixed Meat Dumpling (Siew Mai)
Another yummy share. Worth trying and I just heart siew mais! These were not bad at all.
Steamed Shanghai Dumpling (Xiu Long Bao)
A big NO for us…..
It was almost tasteless… The BF still opts for the tasty broth with hints of saltiness of KL's version.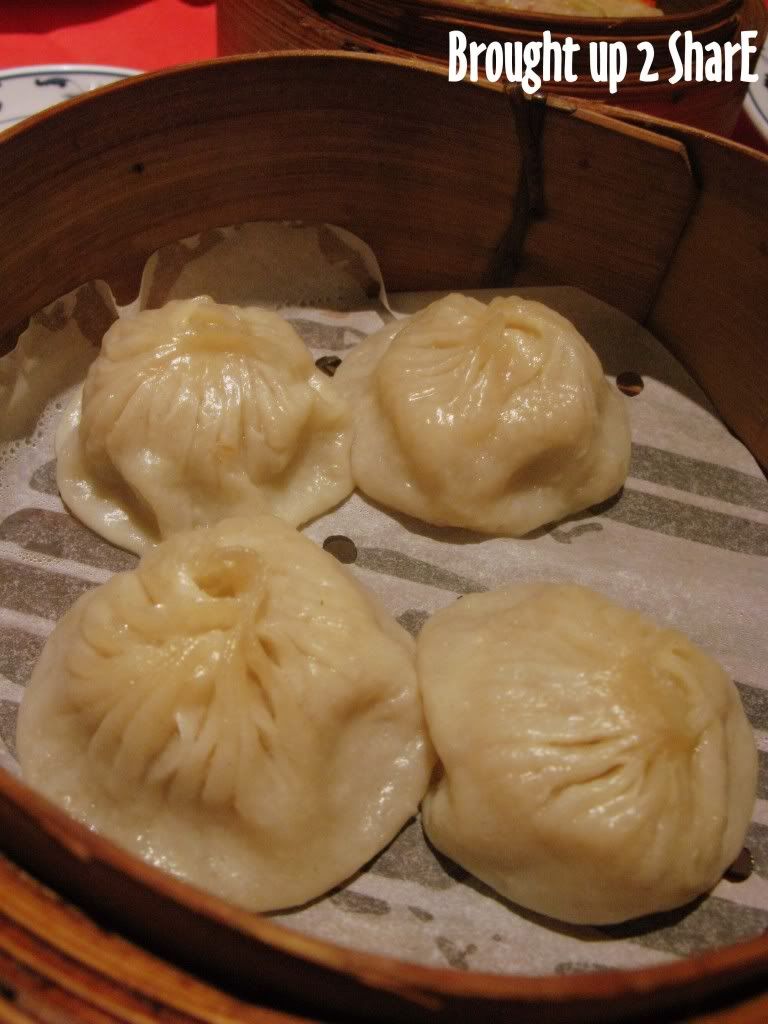 Shanghai Wor Tip
We think these were even better than Esquire Kitchen's preparation! Piping hot fragrant skin, tasty filling. Dipping these into the vinegar modestly doubled the yumz.
Glutinous Rice in Lotus Leaf (Lo Mai Fan)
Rather different from what we had in Malaysia in aspects of taste and colour. We wouldn't say it ain't nice at all, but it was kinda spanking to try something new after all. I personally think it was yummy, so does the thoughtful BF who footed the bill. Hehe….
I would recommend the King Prawn Cheung Fun & Siew Mais! Do try 🙂
More Dim Sums coming up next!
Malaysia's Dim Sums tho……
The BF still thinks KL's dim sum spread were better. So does the GF! More varieties? *nod nod*
Loon Fung
417-419 Sauchiehall St ,
Glasgow , Lanarkshire
G2 3LG
Phone: +44 0871 7147604