Friday Night.
I am always looking forward to this day. When finally there's a weekend behind I could relax… a bit.
Well, I loved it more when I could hang out during a Saturday for movies and shopping. *typical city girl*
I don't do this anymore here. Well, not that often.
Felt like a caged bird this weekend. Trapping myself in my room, staring at the pile of books before me. Torture. Gonna sit for the PP3 Class Test soon on Monday morning.
Thinking about tests, exams, reports… Darn.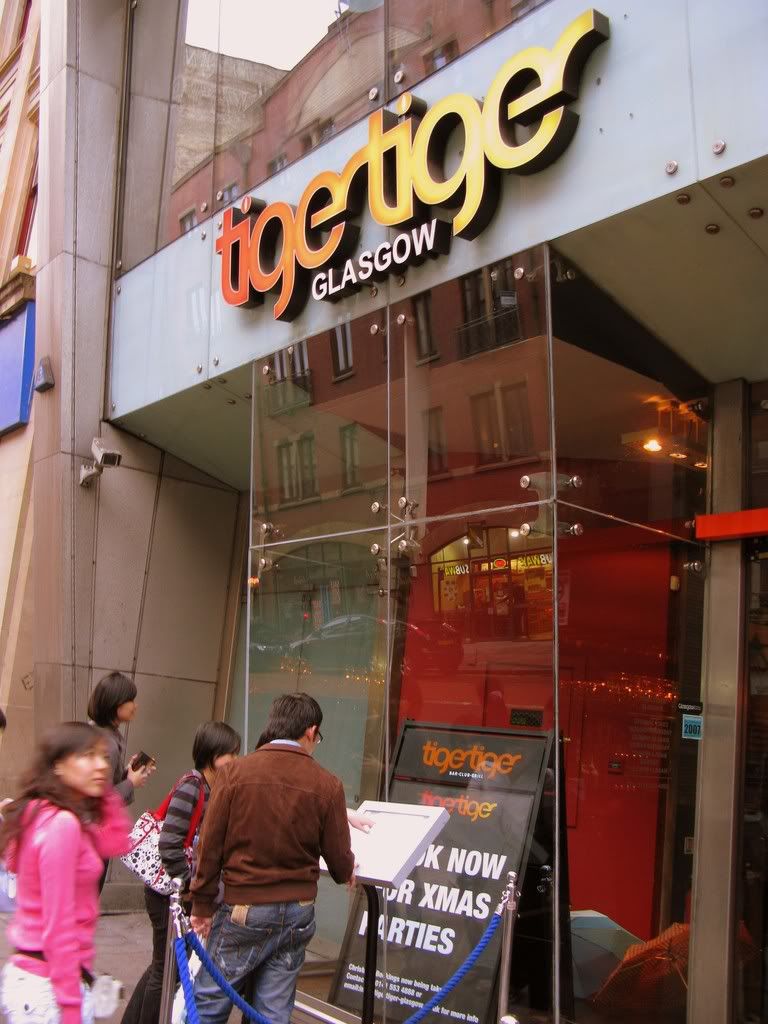 Seriously needed some enlightenment. Chose over Tiger Tiger this time as its name captivate me more ;P
Has food that weigh against an almighty tiger? Just passable…
However, the ambiance helped equalized the moderately-rated food. Dimmed, with spotlights gunning down (perfect for photo effect), and comfy seats, we enjoyed chit-chatting while treasuring our classy dinner ;P
the Tiger
From classic bars, counter tops to lavishly designed interior spreading with an ingenious way of layering mirrors and wallpapers around 🙂
Dinner Sets:
2 course meal

for

£10.95

3 course meal

for

£12.95
Pricey eh? Fortunately we've the discounted price from the student snap fax. 50% off! Phew…
If you're making a booking, make sure you inform the staffs that you're booking with your snap fax. Or else, they'll charge you the normal price ;P
Here's what Tiger Tiger offered us on Friday Night.
1. Starters
Vegetable Spring Rolls with sweet and sour sauce.
I finally seek an oriental taste that I miss so much. Crispy and hot, topping over some chili sauce beneath. Yes. Chili sauce. So hard to find here ;P
Marinated Chicken Tikka Skewers with mango, lime, mint and scented yoghurt.
A Mediterranean style of chicken serving that helped me boost my mood. They helped 🙂
Mango, lime and mint rally round. They augmented the appetite.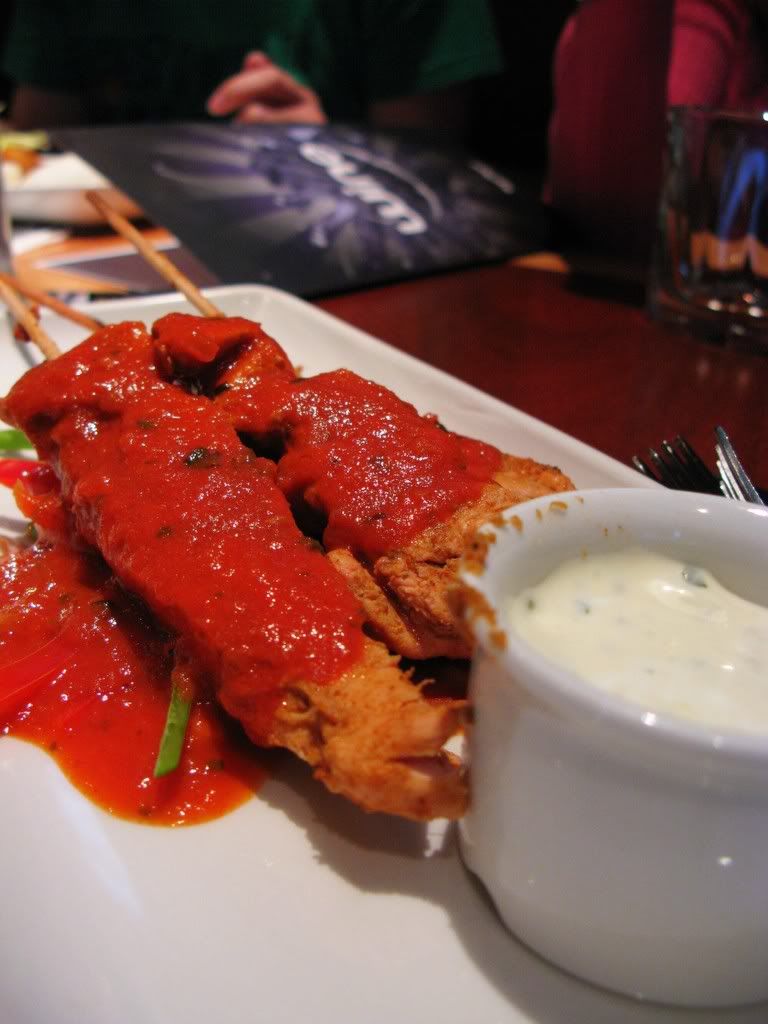 2. Main Course
Tiger Tiger Katsu Chicken Curry
Panko crumbled chicken topped with light curry sauce served with rice and salad.
Quite a disappointment. Initially it was good, but too much of it results the wrong channel of flavour and… Too dry. Tasted like Japanese curry, the gravy was spread on top of the deep fried fillets of chicken. and I like Japanese rice better ;P
Pan Seared Salmon with Chinese greens and black bean sauce.
This was the star as it was fresh. Cooked up with great flavours and the tang generated was memorable 🙂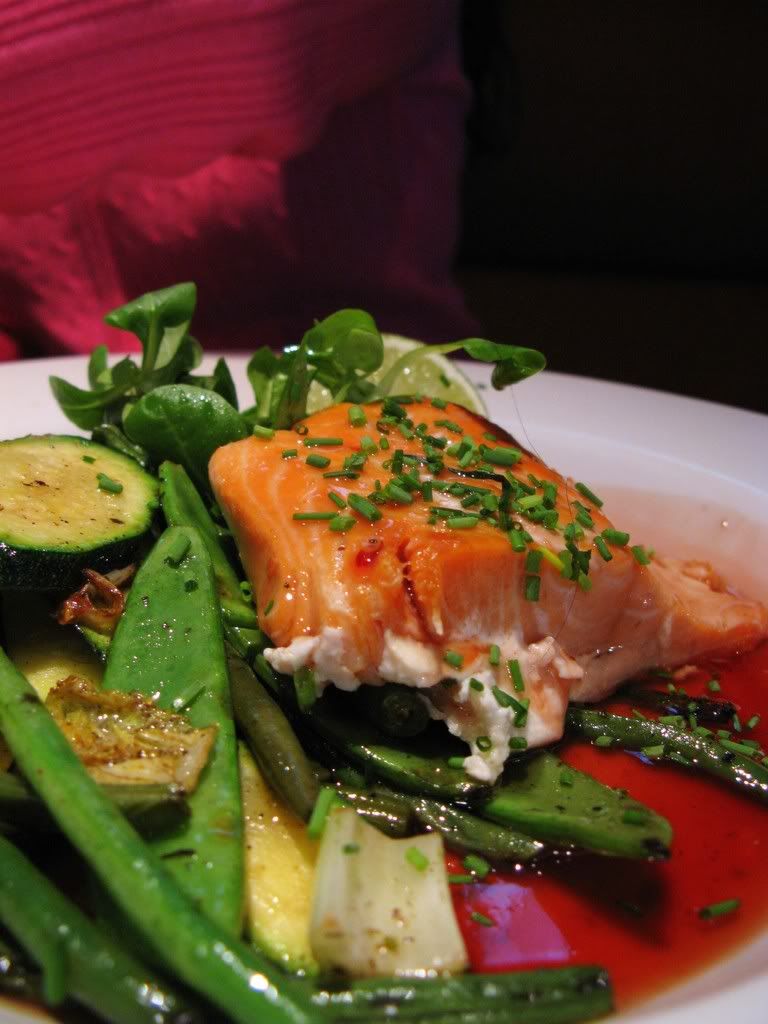 Tiger Tiger Aberdeen Angus Burger
It was quite a large serving, topped with bacon, melted cheese on crisp iceberg lettuce, hamburger relish, red onion and beef steak tomato, served with Cajun fries.
Chicken Fajitas
Served with soft flour tortillas, guacamole, spicy tomato salsa and soft cream. It has the appealing presentation, wonder if it's as good as the one I had back at Chilli's…. ;P
3. Desserts
Sticky Toffee Pudding with ice cream was charming.
Warm caramelized brownie-like texture savoured together with icy cold vanilla ice cream cheered me up.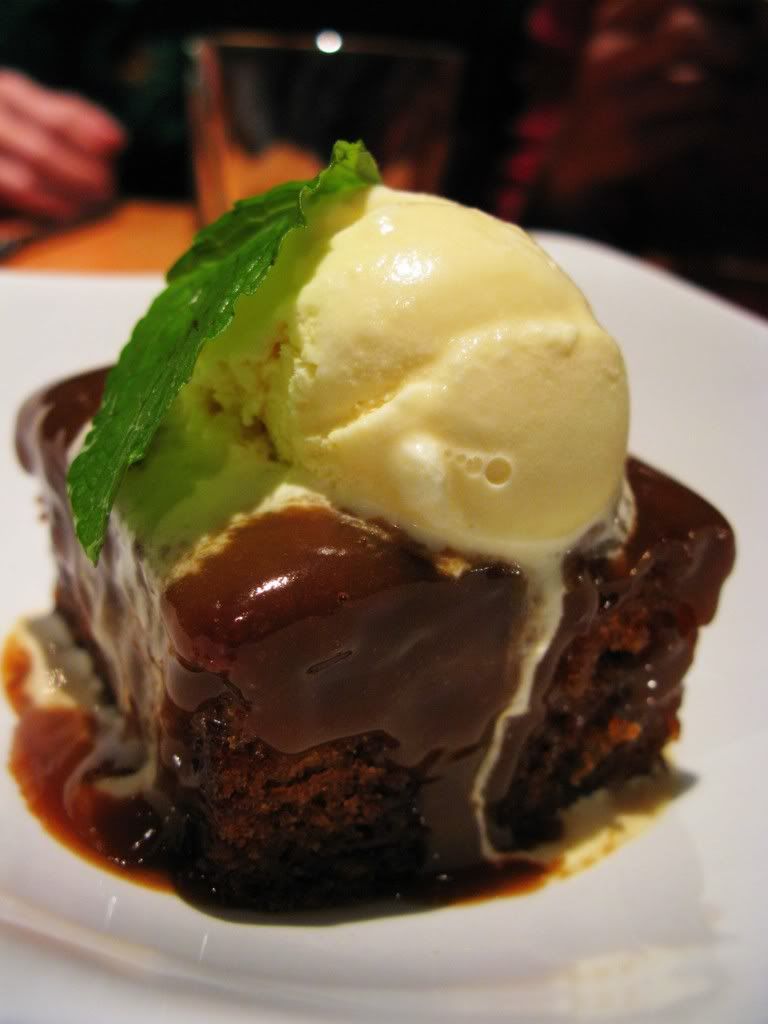 Lemon Tart with creme fraiche was another sweet entry as the night is drawing near. Lovable and lemon-ny!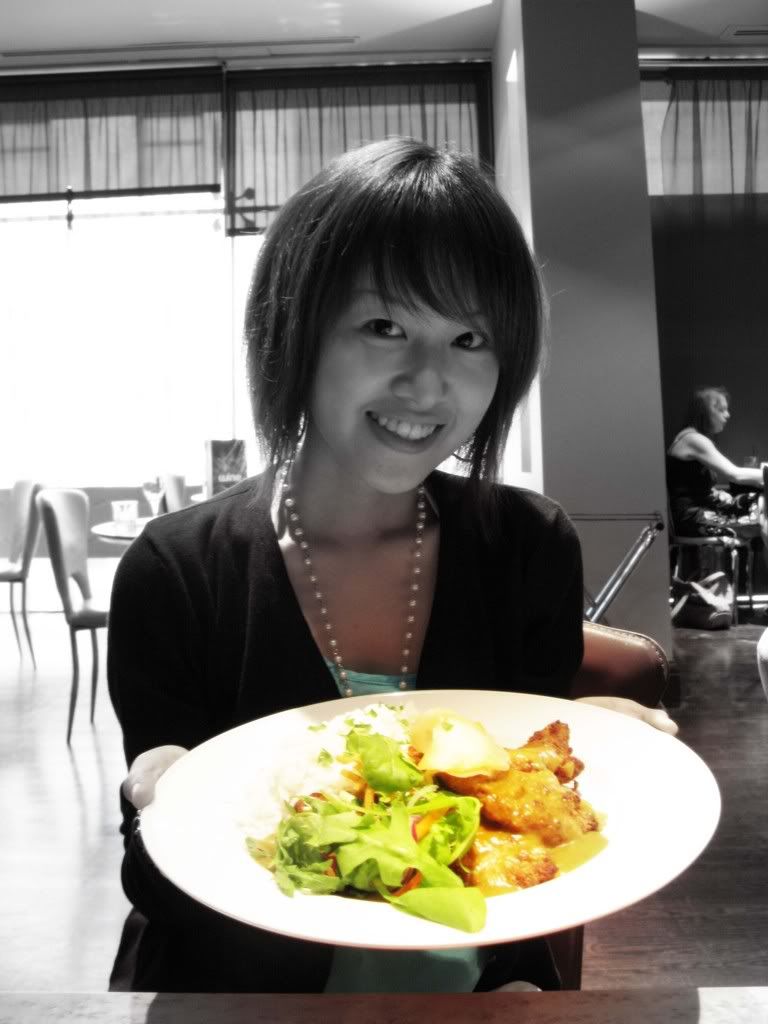 Tiger Tiger
20 Glassford Street
Glasgow G1 1UL
Tel: +44 (0) 141 553 4888
Visit their website HERE.