Before starting out my venture for more food in Glasgow, I would like to show off a little something to my parents and family 😛
I can actually cook!
Look mom!
*laughs*
It might look a little distracting, but it's tasty enough. Just adequate.
The Seaweed with Beef Balls Soup warmed us all that rainy night.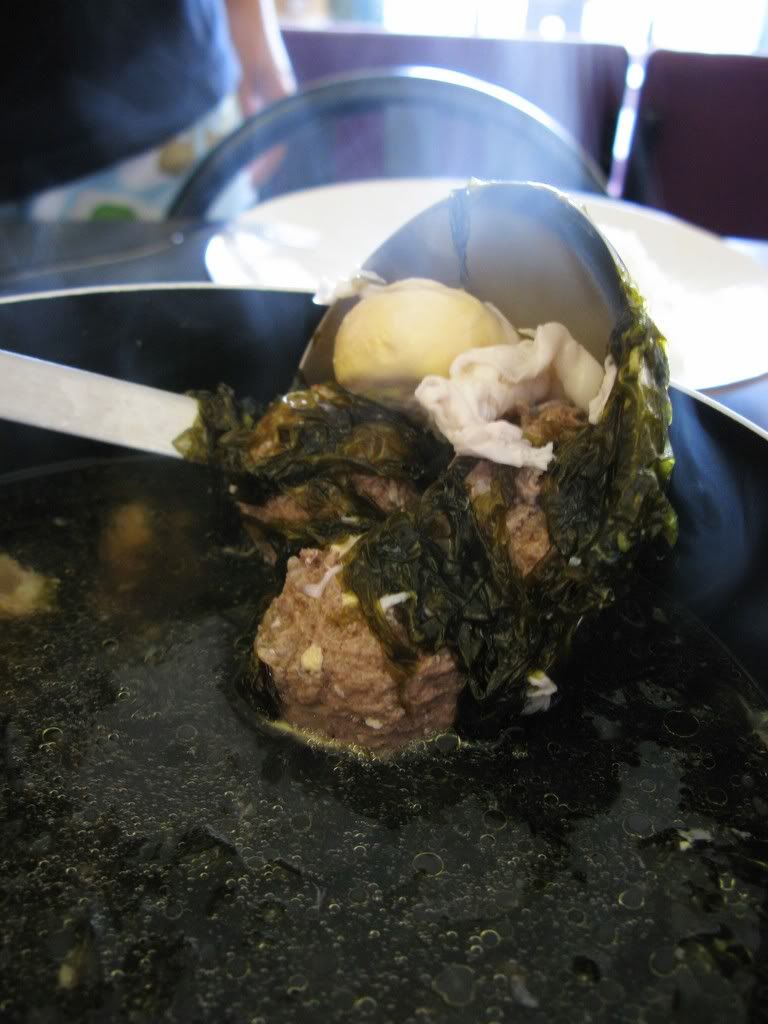 I miss the spices back at home.
I miss spicy fares.
I miss my aunt's curry chicken.
We created a little dish using the Spicy Chili Mexican style sauce with chicken and potatoes. Very satisfying on our first attempt. Will work more in enhancing its flavours at the next go.
Summer sales!
I couldn't forego shopping on a beautiful weekend!
*scratch head* I shopped the least among the girls. No mood being built up yet. Maybe I'm thinking about home too much. I just need a month or two to adapt to things and the people around. I miss them. So much.
Rested ourselves and dined in at Fish & Chips located on the Buchanan Street. Tucked away in the corner lot, lots of patrons dropped by for a take-away. We managed to find seats at the window bay. Did lots of walking exercises, but still, I won't sweat! Have not been sweating for quite sometime around 😛
Huge portion of Fish and Chips for 4.55 pounds. Deep fried with lotsa fries, with added salt, ketchup & vinegar. Good stuff!
Sausages and Chips for 3.15 pounds if I'm not mistaken.
Potluck @ Glasgow
One of the best activity here to gather everyone, with food 🙂
Our first potluck elsewhere from our motherland turned out to be fruitful. Though only simple dishes, it was warm at heart.
Fried Rice by Block H-1-ers
Chicken Curry
😛
Our housemates prepared the Spaghetti 😛
Tiramisu
by J-7-ers
Ended our fantabulous dinner with another dessert of Sweet Potato & Ginger soup. Perfect for the cold weather 🙂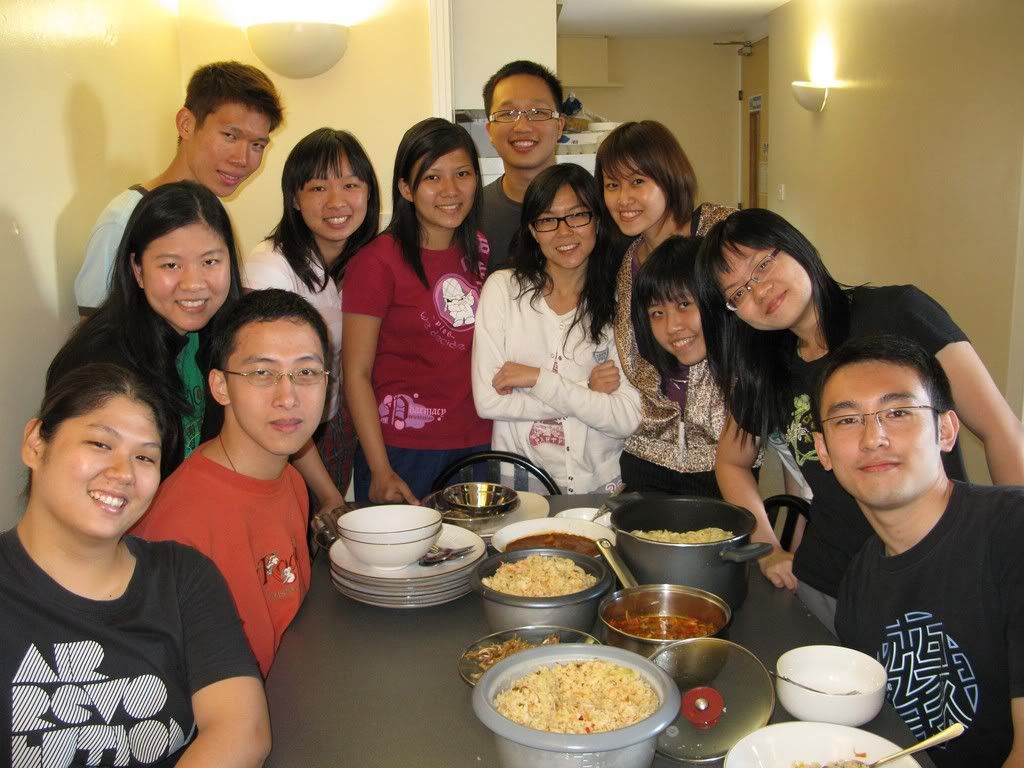 I hope I can withstand the challenges in front of me…
As I have doubts that wasn't very clear…
Most people could sense the misery in me…
Thanks for being helpful and I'll try hard 🙂
Very hard 😉