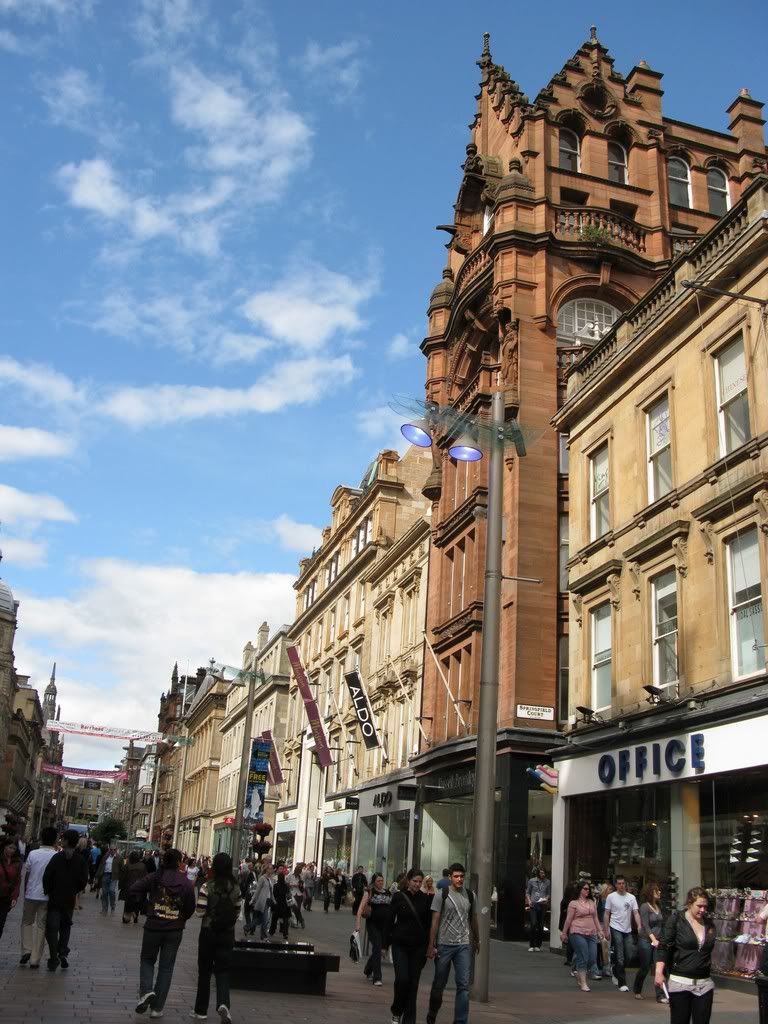 It's been a week since I left my beloved people around….
To a place that I've never been…
Glasgow has many to offer.
Cool weather (very cold for me actually although it's summer!)
Nice environment.
Amazing buildings.
Except the hectic class from 9 to 5 everyday… ;(
Learning to be independent is one very encouraging process, sometimes it's tough too.
Learning to save money is easy here. Can't afford to eat out always, besides, it's so muak to feed myself with only burgers and sandwiches all the time 😛
Learning to cook, another aim to achieve besides graduating with honour 🙂
Felt tired everyday…
Good mood vanished suddenly as soon as the day starts.
Have to keep myself motivated.
Without elaborating much, here's what I had these few days at a place far from home…
Home-cooked meal: Actually I feel kinda proud. haha. Hope can cook for you guys nexttime when I'm back! 😛
Still learning……
Tesco's Tortelloni
Went to the New Mercy Church and had Scottish lunch for the first time.
We were fed with Haggis, some Scottish Pie and other desserts
Strawberry Pie that I'm eyeing on for so long
I miss my dad…
Didn't manage to celebrate Father's Day with him this year 🙁
On Sunday, we headed for the West End Festival at HillHead for the once in a year parade. Glad that I'm able to witness it. Lots to see and experience.
Chinese Restaurant: China Express
Located just opposite my hostel, the Chinese take-away serves really big portion. For 3.90 pounds, a big serving of rice with the options of meat of your choice will be served.
Chicken Curry Rice – tasted like Japanese curry
Spare Ribs Rice – too much colouring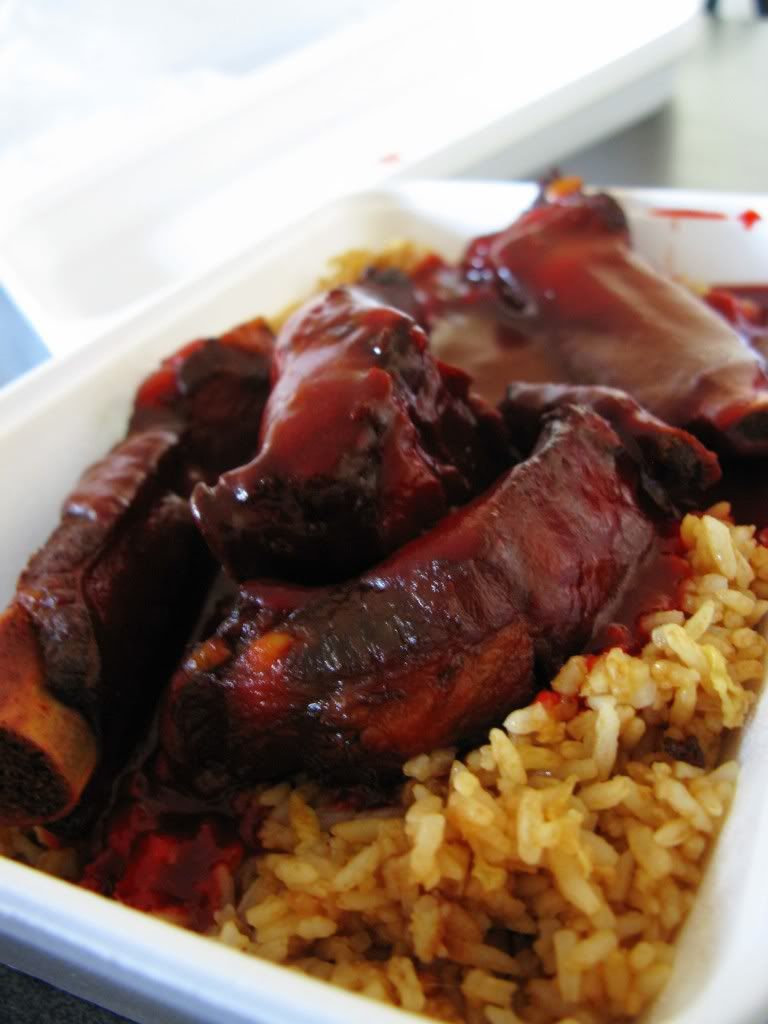 OMG. Can't really find good Chinese food at UK. *sniff*
p/s: sorry for the short and brief elaboration. Still doesn't have the mood to pay full attention to blog.
In the mean time, I'll continue to write on the food back at Malaysia (still has loads), while trying to adapt to the place and weather here. Doing this, it makes me crave for M'sian food!
I miss many things back home.
Sorry, as I won't be updating as frequently, maybe once a week? 😛 Busy-Nya…
Hope u guys still read!