Completion of Part A Master of the Pharmacy Program in IMU.
Something to be proud of.
However, a convocation with the well-groomed robe without a hood nor a mortar board? I was contemplating then whether to attend or not.
In fact, I found out that most of my batchmates did have this mixed feeling.
On second thought, I think I did work hard enough for this. Although not the best, every little itsy bitsy successes achieved should be measured and acknowledged right? And I was actually enjoying the progress of the event. Well, except the rehearsal session where I almost dozed off ;P
As the semesters progresses I became closer with the soon-to-be pharmacist friends. At times, I can see that we were still strangers, but yet chumming up with all of you is at ease. Glad to have all of you with me in Strathclyde!
Let's work…
for the final year at Glasgow….
For the REAL graduation!!!
Portraits to keep at heart!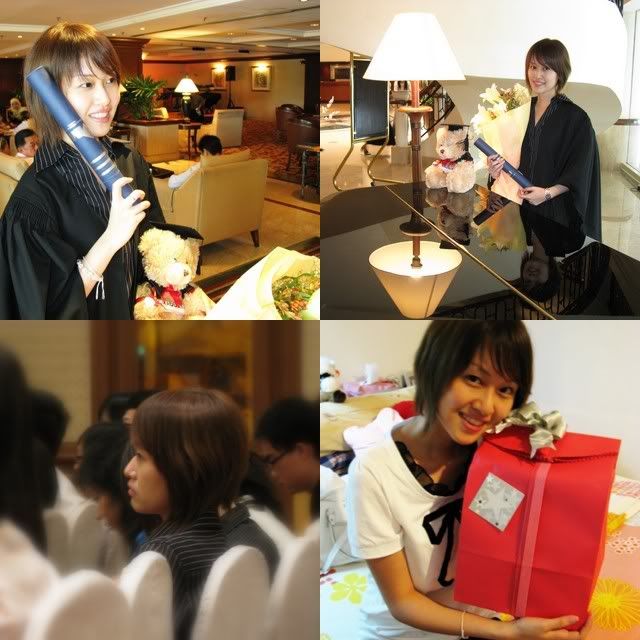 Being a student is fun sometimes. Despite the stress you'll suffer due to exams and reports, working hard to achieve your desired targets is one excellent way to grow up.
Being a daughter of my parents is a blessing. They never seem to push me hard. Never to fail them is my goal.
Being a GF to my BF is trouble-free. The BF is considerate, understanding and patient enough to listen to my qualms and sometimes I'm nagging him all the way and I suppose he needed a PCM and metoclopramide for the nausea and headache caused. Still Chris loves her 😉