Shop, shop and shop…
We're just not tired of it. Not even a bit. And especially while I'm at Bangsar with my gals, the rage to get items is an essential. And of course, before getting our feet all ached up due to excessive retail therapy, a nice lunch is also another essential routine. Planter Jim serves Thai food that could help us save up for the shopping spree!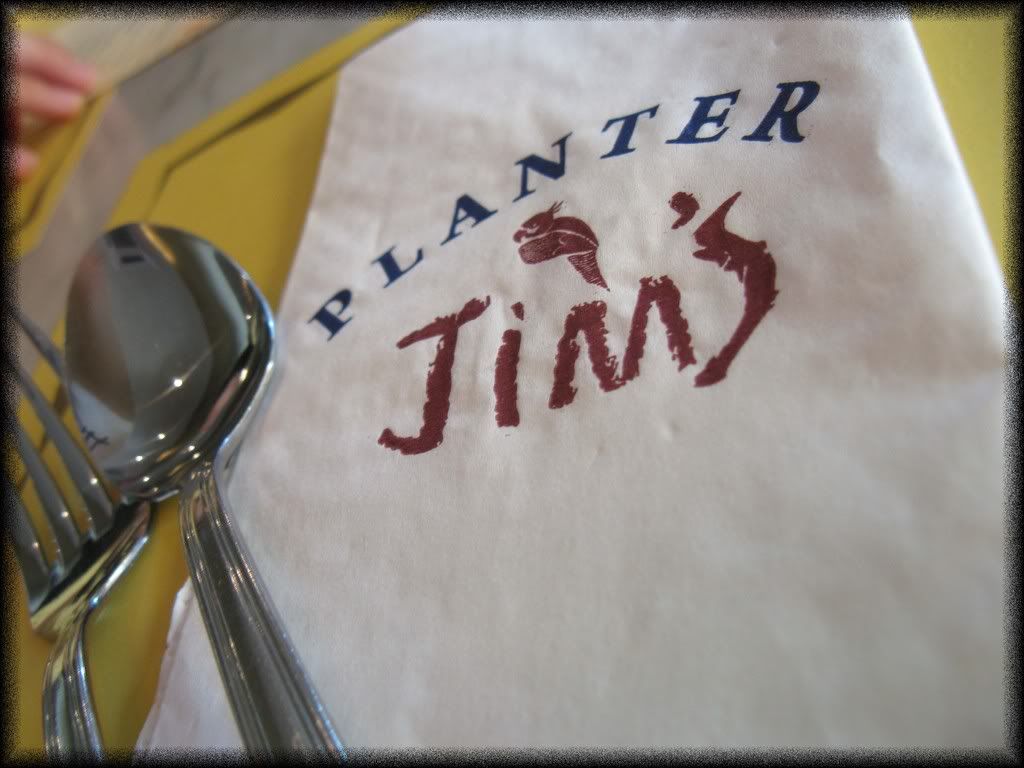 Since there were 3 of us, we went for their set lunch A, which caters for 2-3 pax. This is only available from Monday till Friday (12pm – 5 pm). This set meal is priced reasonably at RM49++ for 2 to 3 person and the portion is enough for us although tastewise, there's nothing to shout about ;P Just… a lil' better than OK 😉
The set lunch came with the appetizer, Miang Kam which was made up of wild beatelnut leaves with 7 treasures of ginger, lime chili, peanut, dried shrimps, coconut, shallots with sweet sauce of tamarind and shrimps. As I rarely consume these combos, wrapping up the ingredients with the beatulnut leaves, dipping it into the sweet sauce….. it rocked my palate ;P A nice and healthy serving 🙂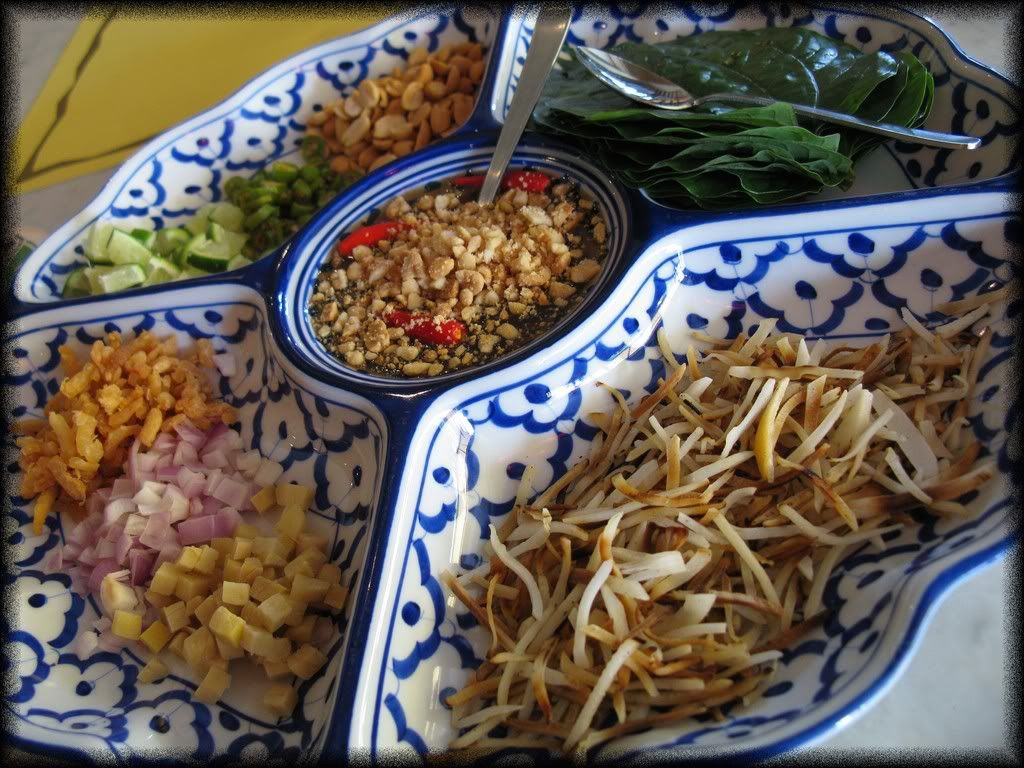 Next up, the Tom Yam; hot and sour lemongrass soup with prawns, oyster and mushrooms. Though sourish and spicy, it's a rather ordinary preparation. Just mediocre.
The Green Curry Chicken was better than expected. Cooked together with fragrant herbs, it's really aromatic as well. Love having it with the rice served. Curry gravy over rice… yum! *sorry for the blurred pic* ;P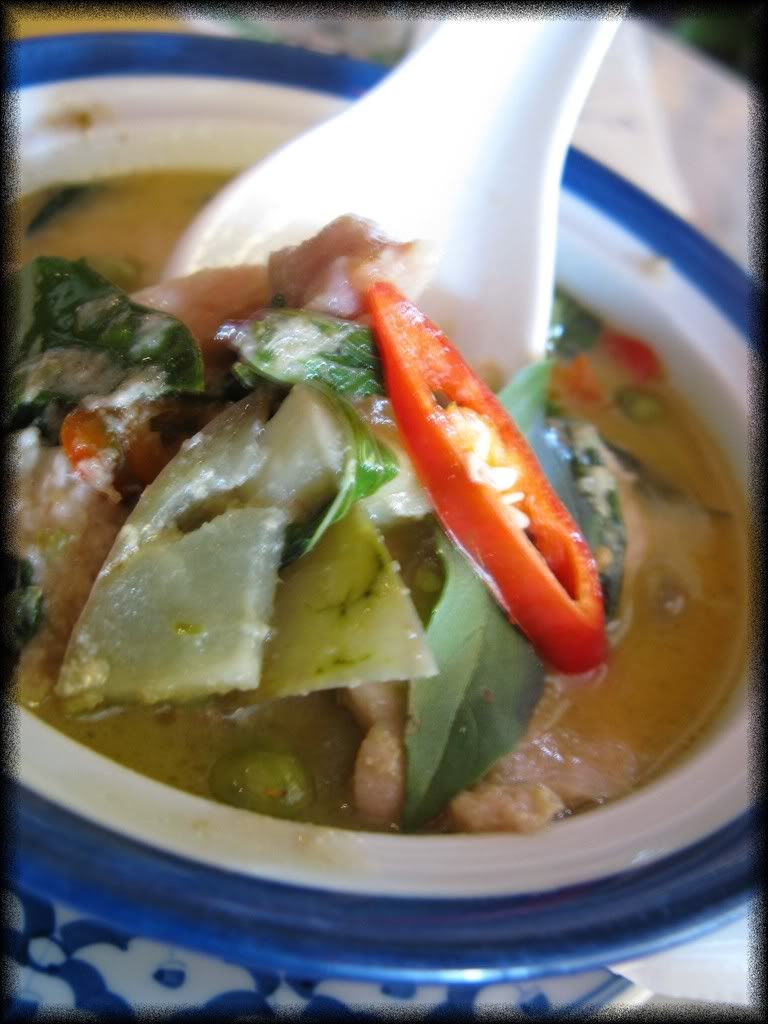 Sotong Chili was kinda spicy. With addition of onions, curry leaves and chili paste, it was a bomb. Very tasty and the squid was chewy too.
Ipoh Bean Sprouts was stir-fried with onions, garlic and chili. I don't think they look tempting as I'm not a beansprout lover, especially the fat-stem ones. Lucky me, my girlfriends helped me sapu them all.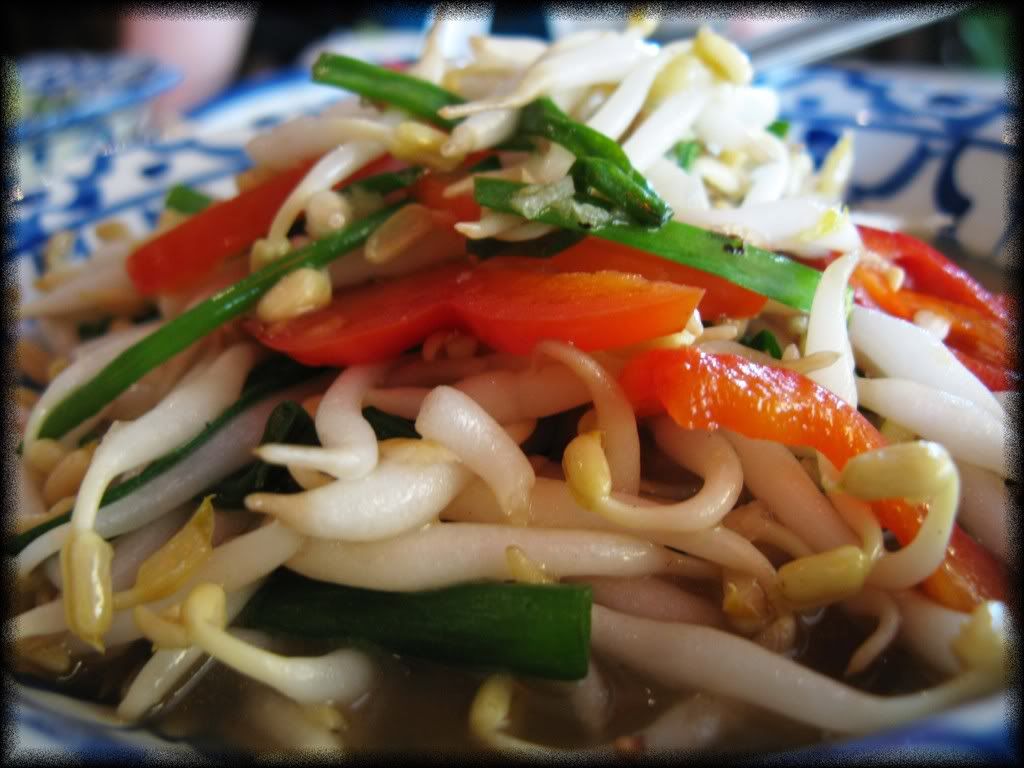 Really had a hot meal that day before going on with our idea to exhaust our wallet ;P
They have other set lunch available too. Do check 'em out if you happen to drop by.
Have to keep this post short as I'm rushing off ;P
Sorry guys. Gotta get ready for my hospital attachment in Seremban.
Till then again! 🙂
~Halal~
Planter Jim
No 6-8 Jalan Telawi 2,
Bangsar Baru, 59100 Bangsar,
Wilayah Persekutuan.
Operating Hours :
Mon – Sun, 12:00 p.m. – 12:00 a.m.
Phone : 603-22824084
Fax : 603-22822692