Our dear friend, Khee is back again from India for her break after her strenuous exams. Besides helping her to lighten up a bit with a meal, AiWei and I have another excuse to take a break after days of dating with books. Trying hard to memorize the antipsychotic drugs is gonna make me a psycho soon! Spending time with my besties was the remedy of relieve.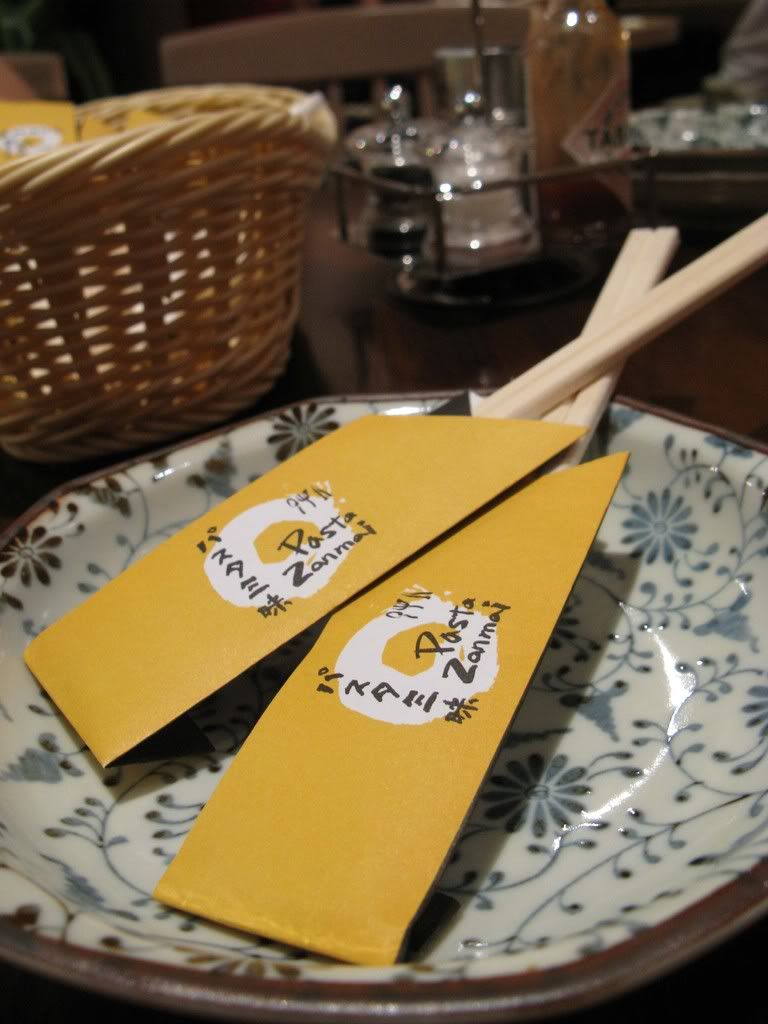 Being a Zanmai fan all the while makes me crave for their fusion outlet's food spread. Pasta Zanmai was the place we headed straight away after being caught up in a heavy traffic. We were famished. Upon entering and scrutinizing the menu, we were spoilt with choices of different varieties of pastas, rice and other Jap dishes. Acknowledged as a fusion of Japanese and Italian cuisine, I got held back a little initially as I thought it was a funny and weird mingle. However, the dishes proved me wrong.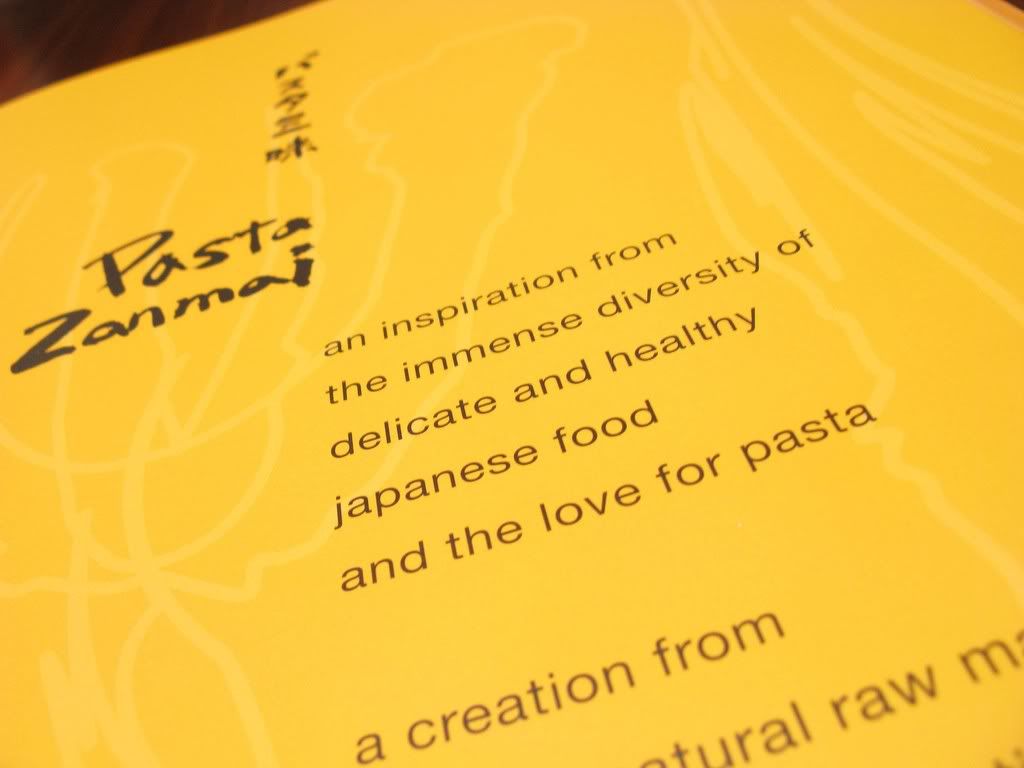 I was attracted to this right away from the moment I saw it as I love ebi tempura. Ebi Tempura no Gomadare Shitate is a serving of prawn tempura pasta topped with sesame sauce. The sesame sauce just uplifted our appetite and it went really well with the pasta. Prawns were fresh, nothing to complain about. Served together with this dish is the black sesame seeds in a mortar with a pestle. Ah.. rubbing substances with a mortar and pestle is what I do best in the lab ;P
Adding the black sesame seeds to the pasta was another 'wow' factor. Aromatic 🙂
Priced at RM28 with a miso soup and salad.
Having heard so much about their pizza, we gave the Teriyaki Chicken to Onsen Tamago no Pizza a try. Known as the Grilled Chicken & Hot Spring Egg Pizza, I thought it was only moderate, nothing to shout about. Maybe it's due to the pungent taste of teriyaki sauce that empowered it. Nonetheless, the thin crust pizza had the sweet appealing taste of teriyaki sauce all over it with grilled chicken, seaweed, mayonnaise, onions and spring onions as its topping. The other obvious ingredient was the egg, in its half cooked state. Priced at RM20.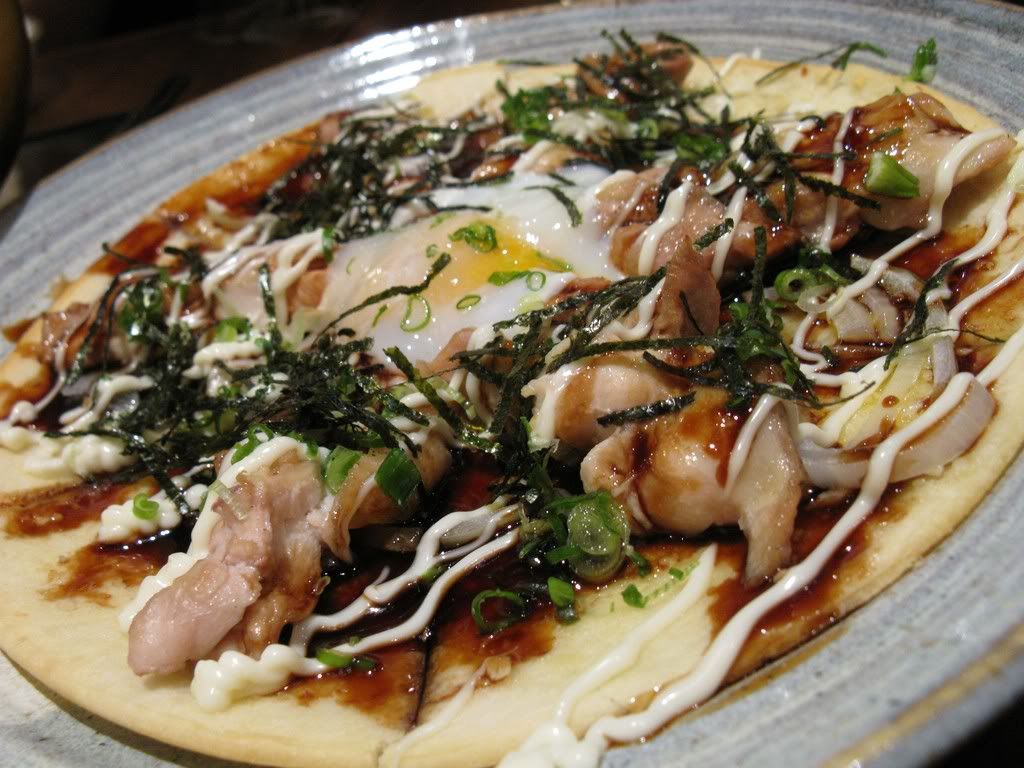 Side dishes? Chuka Iidako, seasoned octopus for RM8.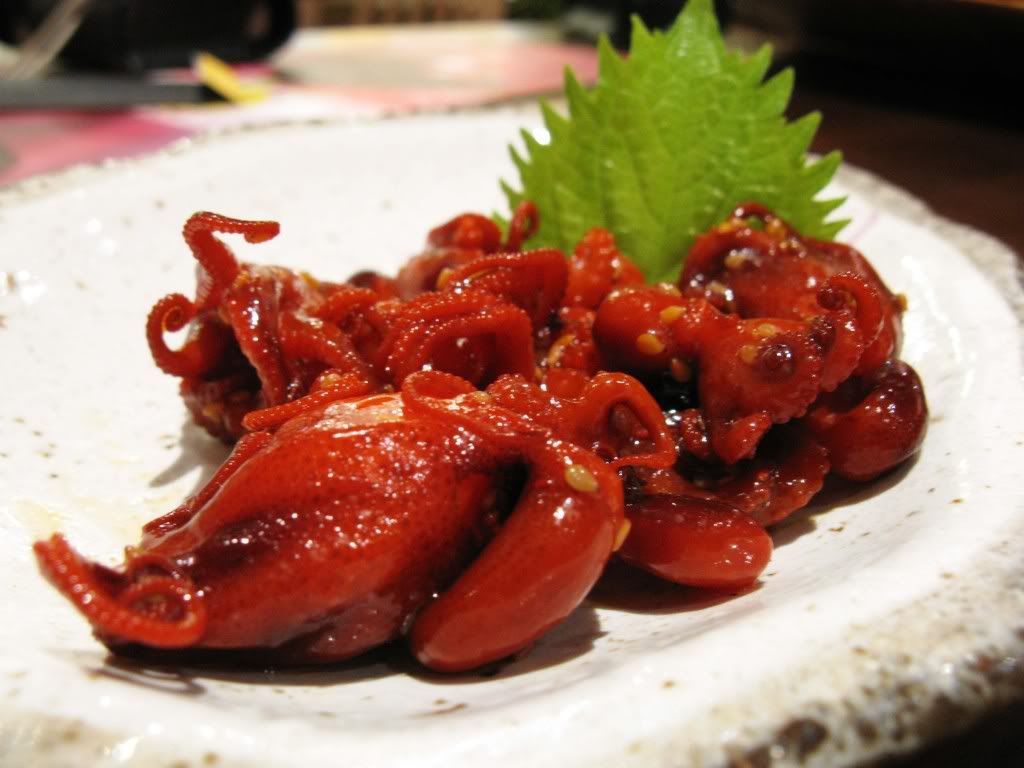 and.. Agedashi Tofu for RM8. It was soft and silky, similar to the one we had back at Sushi Zanmai.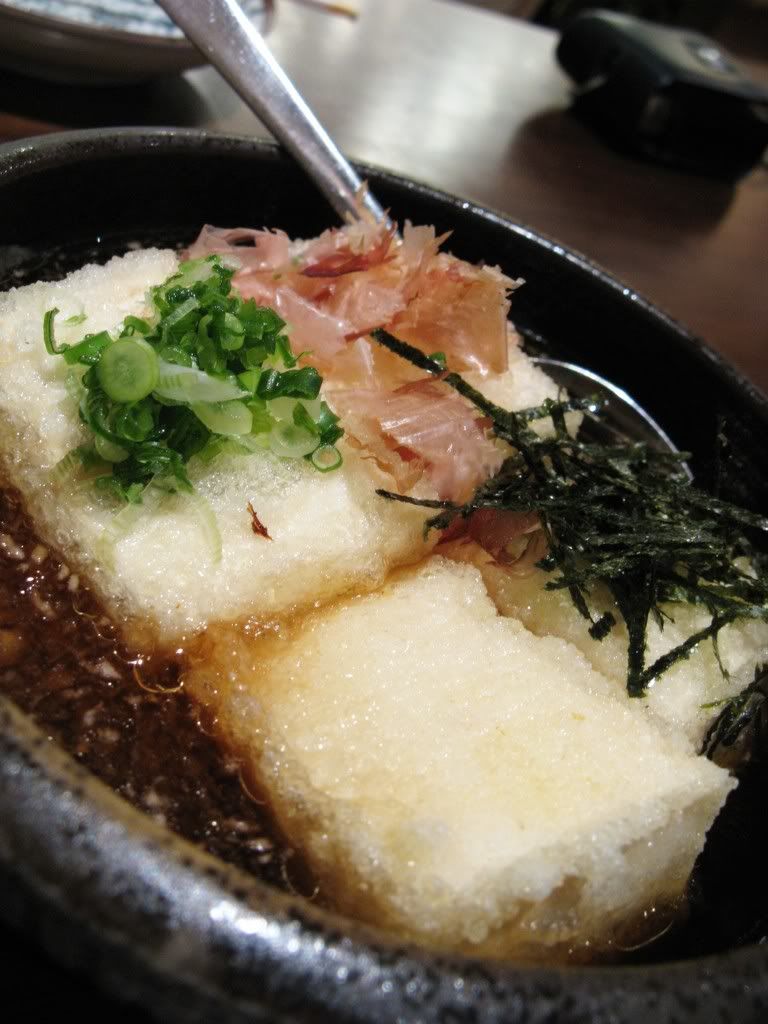 AiWei and I have been craving for desserts and esp ice cream for such a long time, having this share of Macha Cha Parfait was a an ecstasy. This elated share was served in a tall glass brimming bountifully with layers of green tea jelly, red bean, cornflakes and scoops of green tea ice cream! Priced at RM15, we thought it was worth a try.
The interior was appealing as it is decorated creatively with huge lamp-like structures. But, the dining area is located behind the Jap snacks shop and you may miss it if you didn't really pay attention to this ;P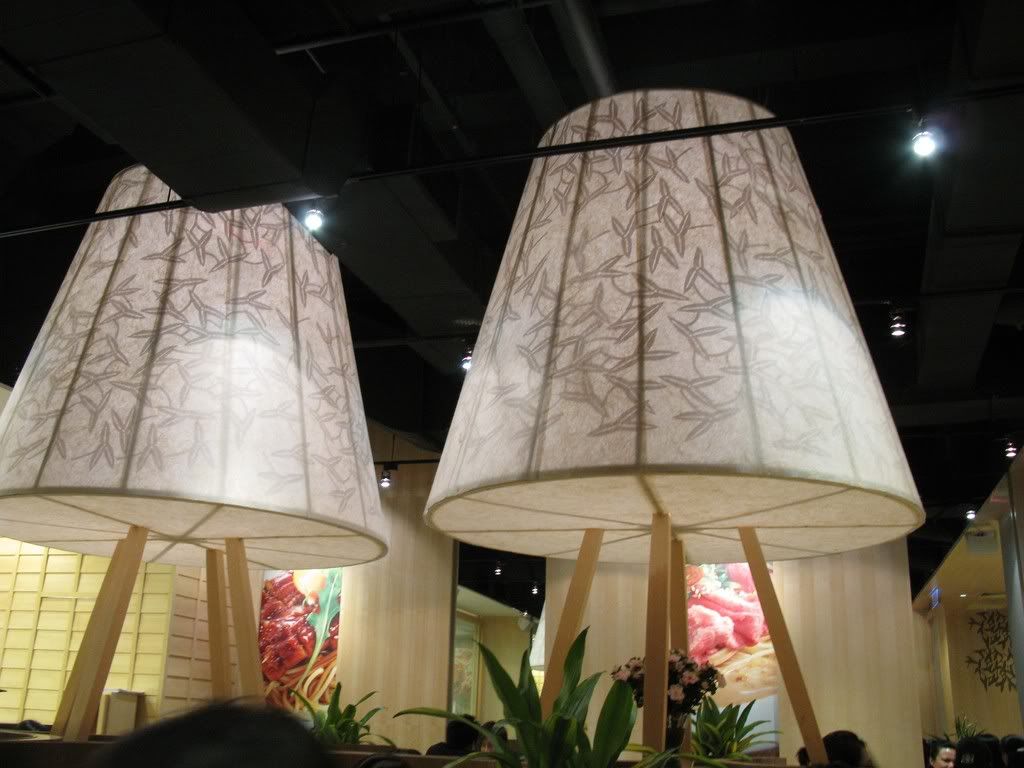 Time passed by extra fast when you're enjoying it. Hope to see you girls real soon again after my exam! 😉
~Halal~
Pasta Zanmai,
G210B, Ground Floor Promenade,
1 Utama Shopping Centre,
No 1, Lebuh Bandar Utama,
Bandar Utama, Petaling Jaya.
Tel: 03-7728 1210
Business hours:
10am to 10pm (Sunday to Thursday)
10am to 10.30pm (Friday and Saturday)
Blog reviewed: