These are not what I usually have… but Chris insisted that I should give it a go.
"All vege ah?" *shakes head reluctantly*
Finally he won over since my bro was on his side. There we went…
For a Banana Leaf Rice lunch.
At Y.F.C. Puchong
Banana Leaf Rice is a typical dish in South Indian cuisine.
An authentic serving of white rice, along with some appetizing side dishes of curried long beans and potatoes, diced cucumbers, cabbage or spinach, and keeping in mind… the crispy poppadums. For RM4, we were fed with all these veges and the rice is refillable. You can eat as much rice till your appetite is satisfied 🙂
Since I wanna go easy on the amount of carbs, I can't even finish my portion of rice ;P
The potatoes and cucumbers were tasty and went well with our rice. We would love some gravy to our rice and the selections of gravies: sambal, curry fish, curry mutton and curry beef, gave us the zest.
Even the diced cucumbers and cabbages were good… The dried chilies were really spicy as well. Even a tiny bite fired us up.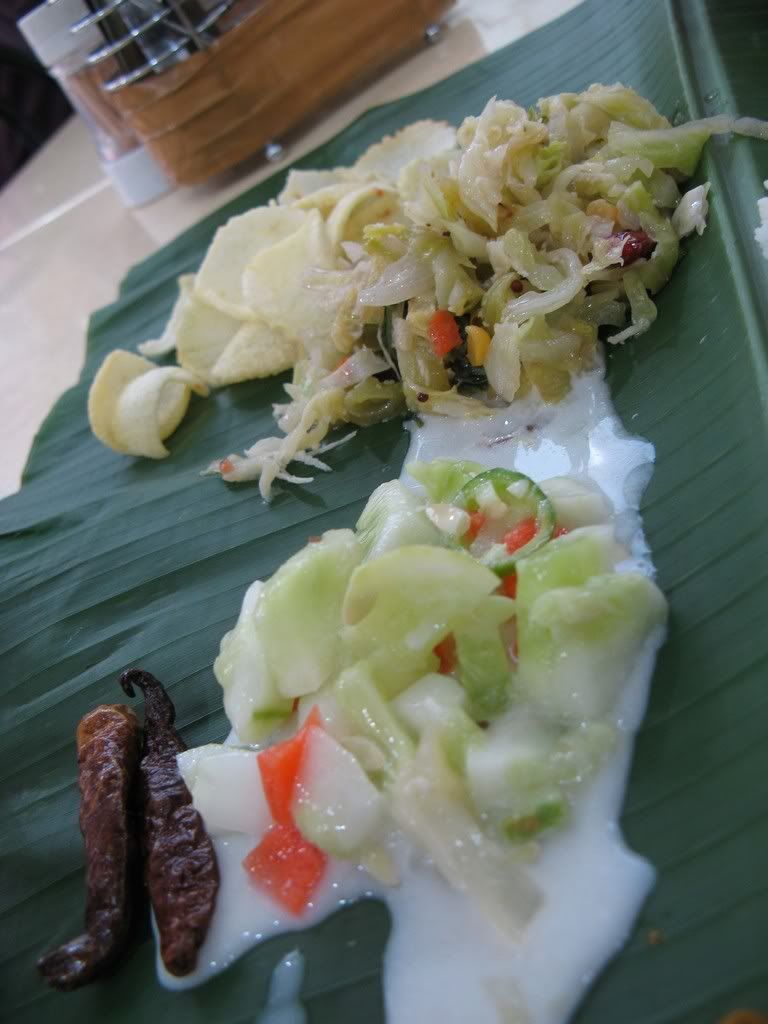 We were also served with these; can't remember what they're called, but one of them was the appetizer while the other whitish portion was the dessert after the rice meal.
The orange-coloured liquid tasted really sour. Complement with the criteria as an appetizer since it's sour I suppose. I didn't like it but the guys find it ok.
However, the dessert was still acceptable although I find this preparation kinda weird ;P
It was actually prepared using goat's milk, sago and an ingredient that resembled noodles (like spaghetti!) According to the boss, they did not put in any noodles but something else. When we asked what was the noodle-like figure, he mentioned some overbearing names that we didn't have a clue on.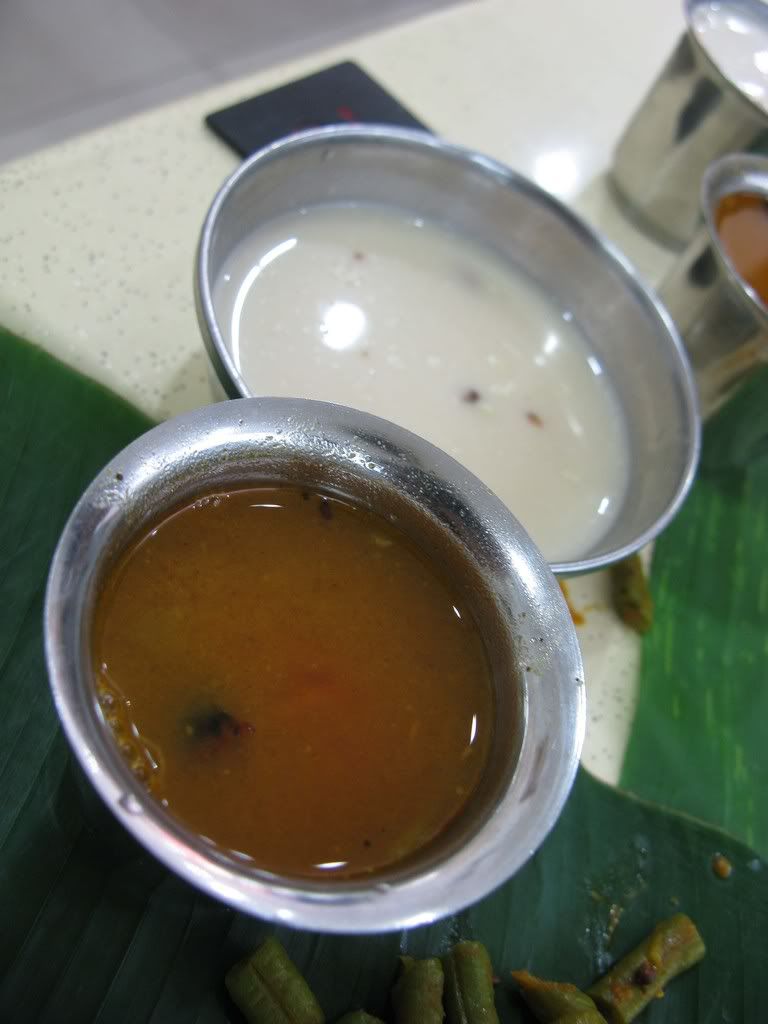 Skipping meat-loaded meals sometimes definitely do us no harm. To a further extent, it's considered healthy too. For this wholesome meal, we can't find excuses to pay no heed to it.
I need all the nutrients I can get for my brain to work more resourcefully during this study break ;P
~Halal~ Y.F.C.
Bandar Puteri Puchong,
Puchong.
Blogs reviewed: