Hanging out for dinner in search of a good meal after a tiring yet exciting day tour was our main intention. Strolling around the clean and happening street, cool atmosphere got us even hungrier 🙂
Everyone feel doubts, and thanks to dad, our tummies were once again fulfilled.
Satiated to the fullest…..
with pizzas…..
What??
Pizzas are ordinary i know, but not the pizzas at Bravo!
A relatively small shop house, mostly cater for take-aways as they only have 2 small tables at their shop's front line. *placed by the side walk*
Not like other customers, we did not have take-aways. Seated comfortably by the side walk, we finished our pizzas hungrily and people passing by would just give us this momentary 'stare'. I thought that 'our action' lured customers in!
Looking at us feeding ourselves with these piping hot fares, they seemed attracted ;P
Coming back to the pizzas of choice, we had their Bravo Special for AUSD14.50 (large). Cheese, tomatoes, ham, pepperoni, capsicum, onion, mushroom and olives layering the large sized pizza bountifully. What I love most about this place was that, the amount of ingredients they prepared for customers here was… really generous! You'll know what I mean later.. ;P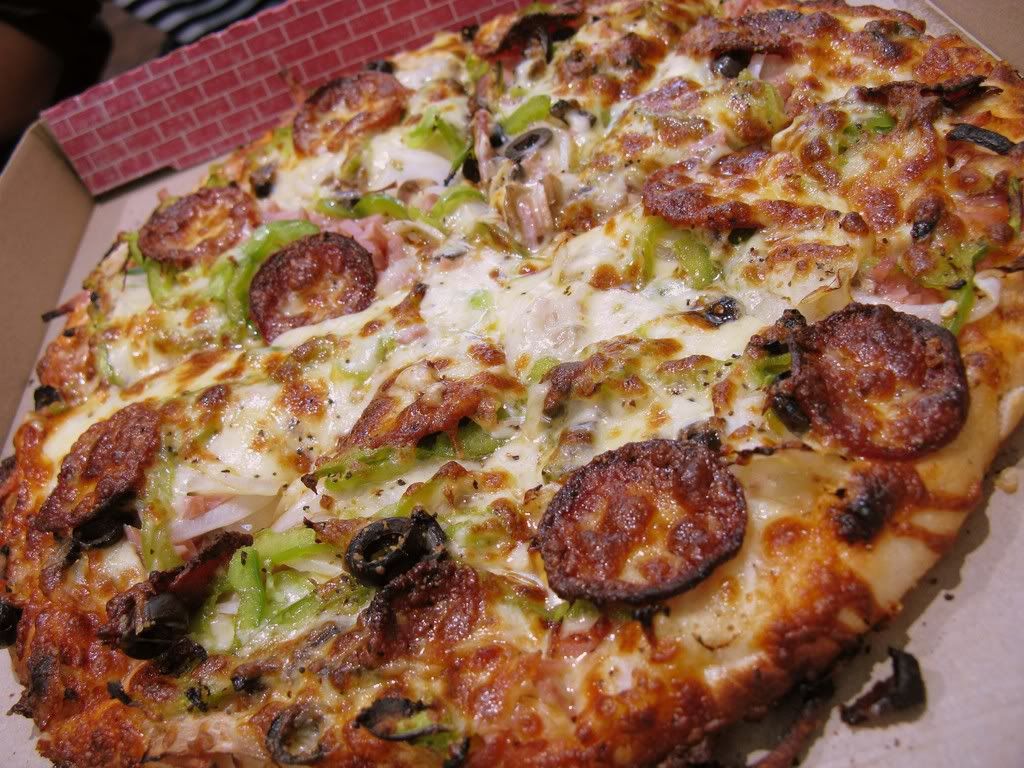 Our favourite pizza! Chicken Delight for AUSD15.50 (large). Generous amount of cheese, pineapple, fresh chopped chicken breast fillet with BBQ sauce! The crust was crispy and moderately thin. Toppings were yummy and although it was the simplest pizza, drizzles of BBQ sauce were authentic and finger licking good.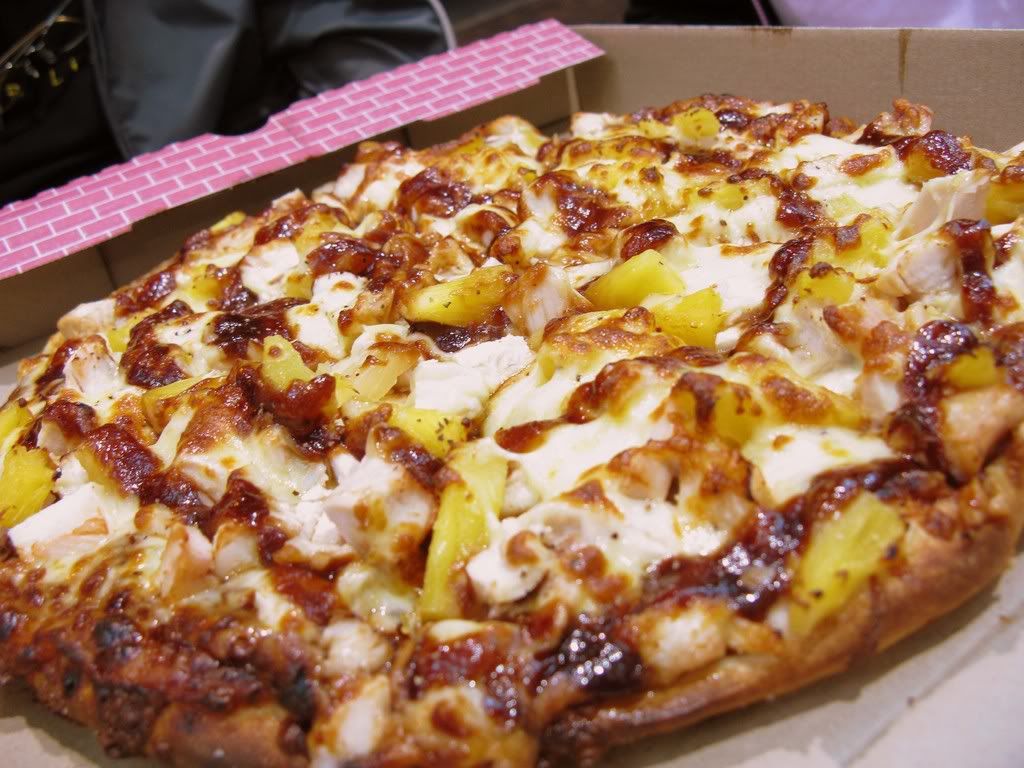 Cheesy~~
Here I what i meant earlier about the generous toppings! Look at the amount of chicken breast fillet she layered on our pizza 🙂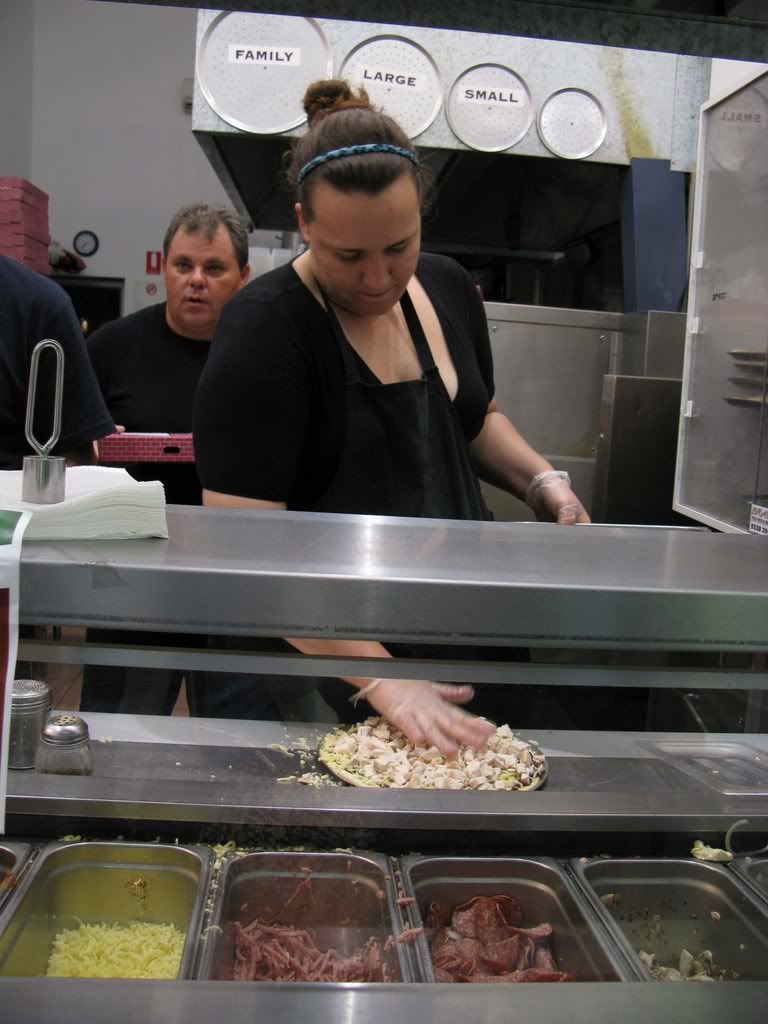 The Seafood Special priced at AUSD16 was also mounted with cheese, tomatoes, mixed seafoods of clams, squids, small oysters and prawns. It was also baked with lotsa garlics, with I thought was over the top.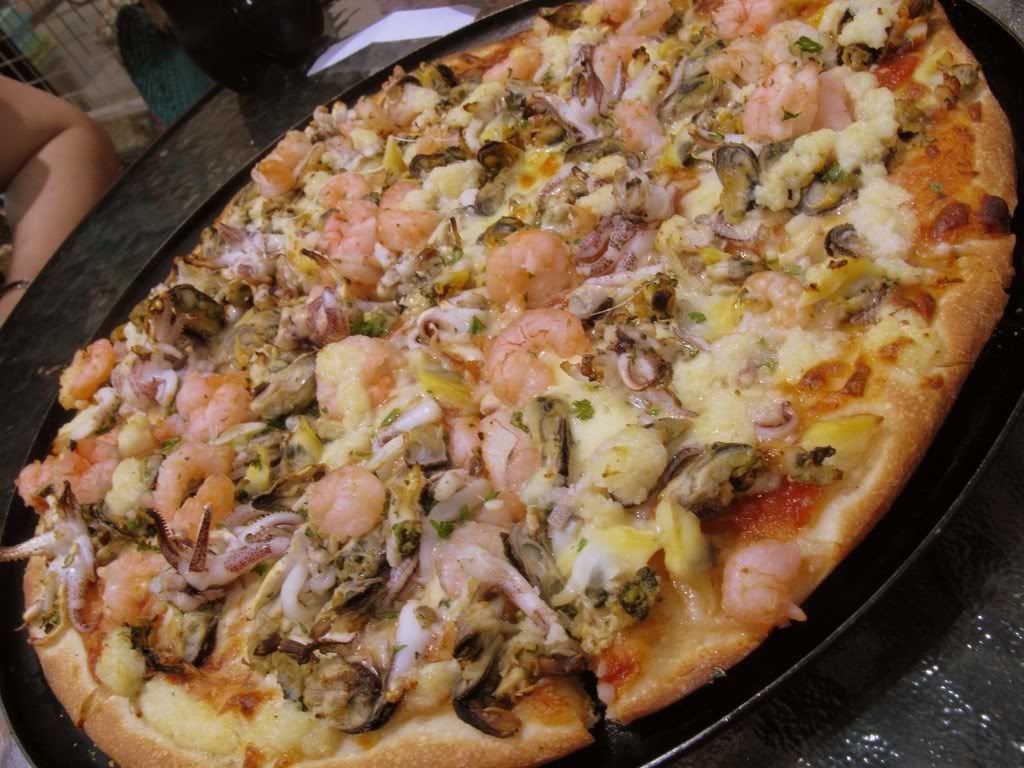 Looking for good pizza chains around Surfers Paradise? Then don't give this place a miss! One of the best hand tossed pizzas around here 🙂 Besides pizzas, they also offer a wide range of other options such as pastas and spare ribs.
We went for their BBQ Texas Ribs for AUSD12 (1 rack of ribs). Tenderly prepared Texas ribs were penetrated with Smokey BBQ sauce. Have to admit the sauce was the determining factor as it was really tasty and uplifted the texture of the ribs! ;P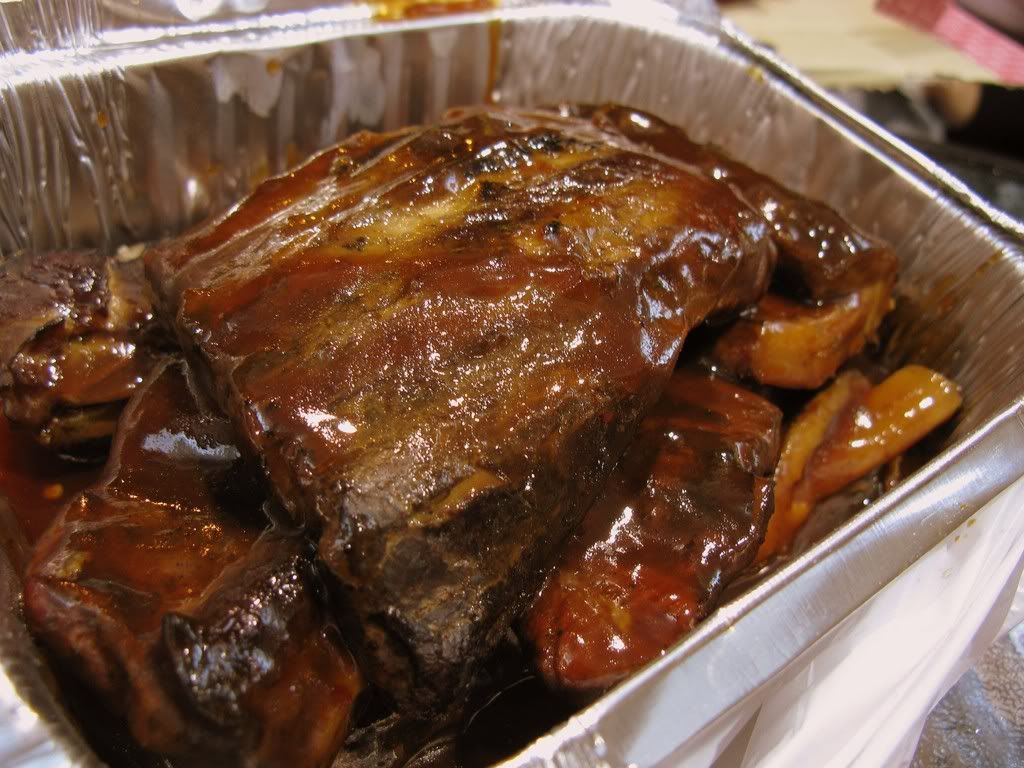 Continuing our search of great desserts elsewhere, we spotted this prettily furnished ice cream shop (named Ice Europa) and went in without second thoughts. Gelato craze is around town these days, we decide give in and ended up 4 dollars poorer ;P
Selling like hot cakes, not much flavours were left.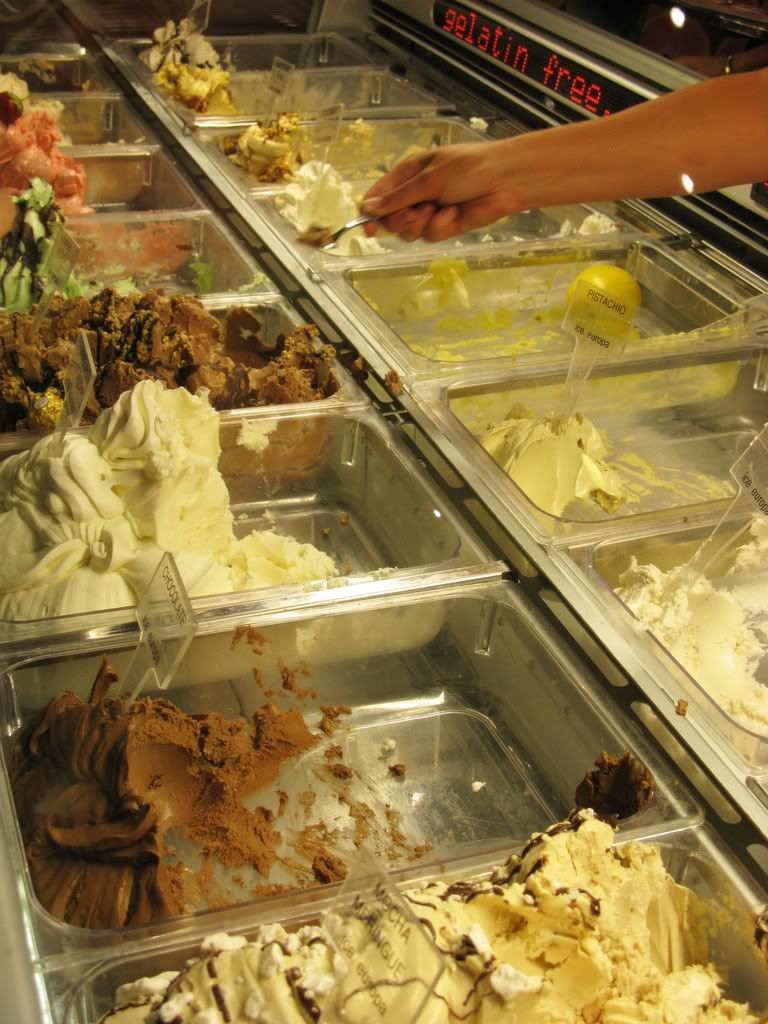 Ferrero Rocher was seen 'untouched'. As mom loves it, we bought this flavour. To us, it turned out just like nibbling on the Ferrero Rocher chocolate balls. Nothing spectacular, but still, nothing much to condemn about 🙂
Another pleasing activity done in Gold Coast was hanging out for drinks and The Coffee Club provided such a place 🙂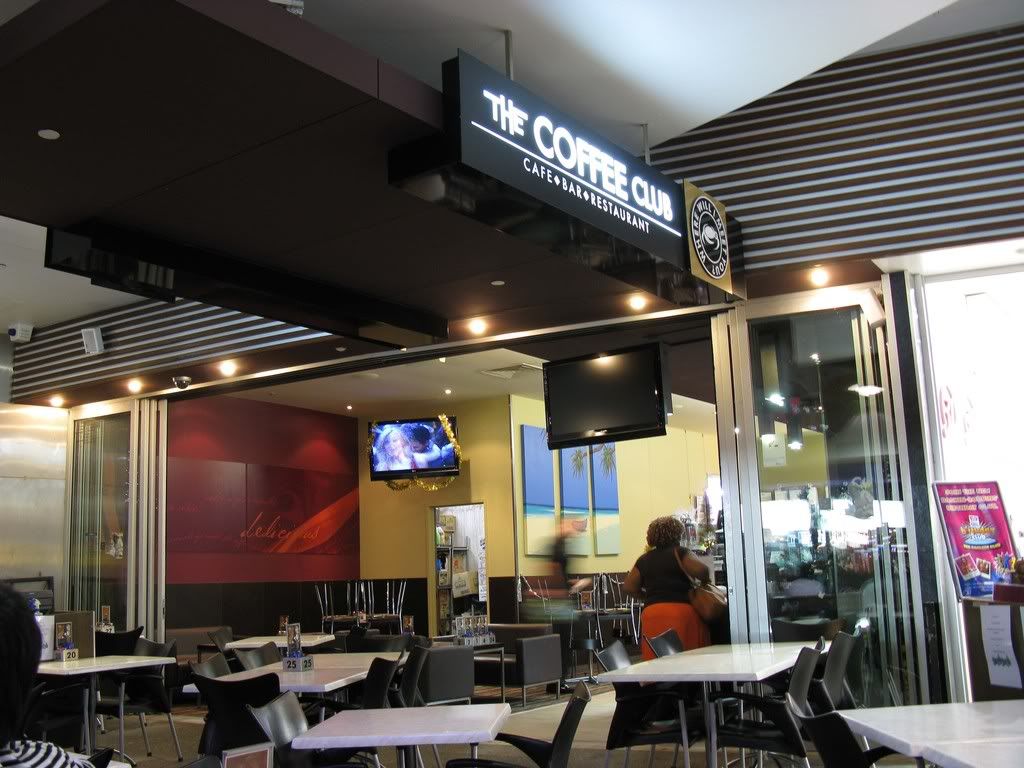 As I'm not a coffee lover, opted for their Hot Chocolate instead. Served with marshmallows, these sweet little spongy confectioneries went well with my hot chocolate that is not too sweet.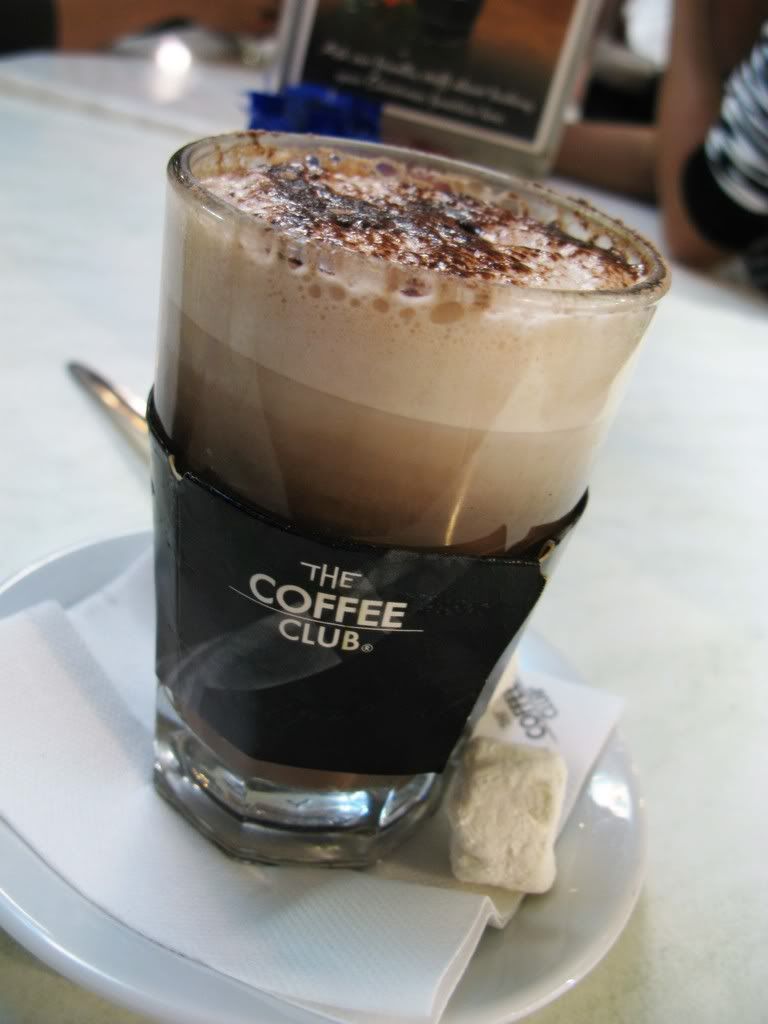 Chris loves the XXXX Gold Australian Lager, beer of mild strength. I still prefer Heineken to this if I were to choose ;P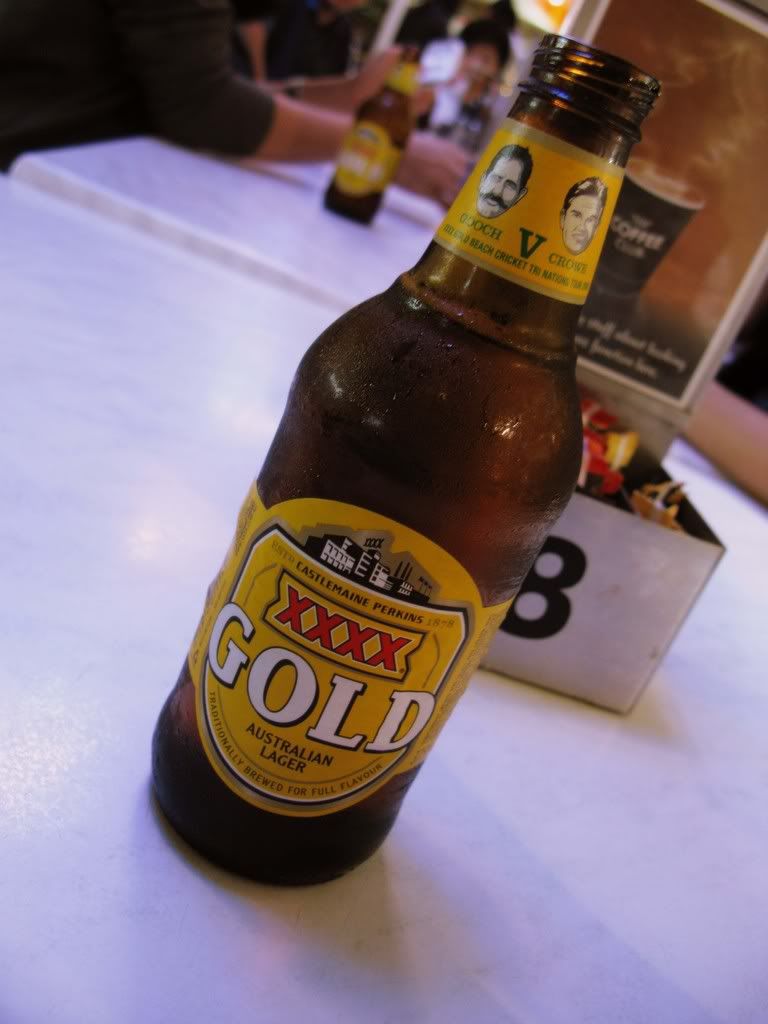 Bravo Pizza, Pasta & BBQ Ribs
Cnr Trickett St. & Surfers Paradise Blvd.
Suferes Paradise QLD 4217
Phone: (07) 5538 3998
Fax: (07) 5538 3124
The Coffee Club
Shop 2, Paradise Centre Cavill Ave,
Surfers Paradise QLD 4217
Phone: (07) 5538 8940