Gonna take a "break" in between my posts on Aussie food for the moment… as more local food reviews are accumulating and wouldn't wanna hold them up for too long ;P
Sometimes, it's just appropriate when you have the feeling to try having your tummy filled up rather at an unusual place… venturing further from your usual cafes or kopitiam for breakfast is sometimes worthwhile 🙂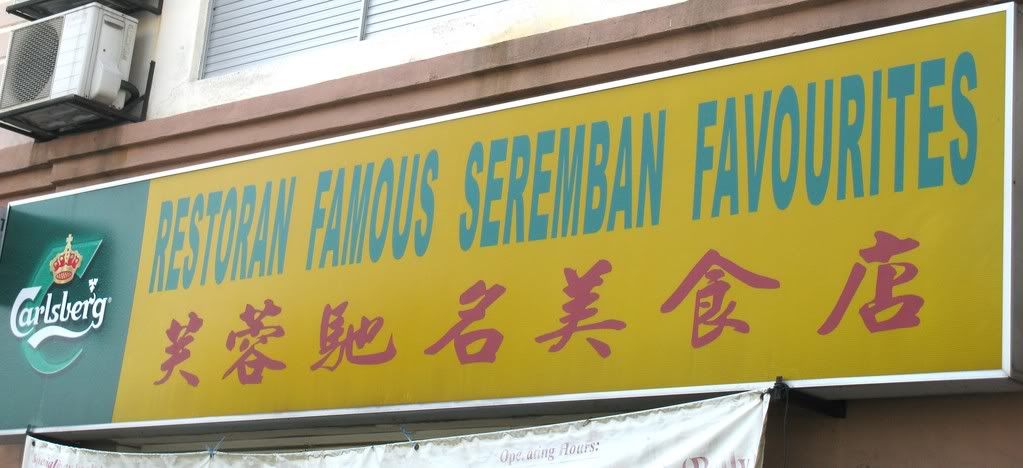 I wouldn't wanna waste a perfect morning without one of my favourite noodles; yeap… the Hakka Noodle. An abrupt craving again…. and another sudden suggestion by Chris again.. Let's hit the Famous Seremban Favourites at Sunway Mas!
me: I dunno the way wo…
Chris: no prob… I'll call kampungboy 🙂
Thanks to his directions, we finally made our way there. Already known that this restaurant is famous for their succulent, tender and juicy barbecued pork a.k.a the sinfully delicious char siew, it would just be perfect if enjoyed together with the Hakka Noodle! and thoughtfully, it was one of their specialties as well.
The row of char siew hanging up smartly with barbecued meat sauces dripping plentifully caught our attention as we entered the shop house.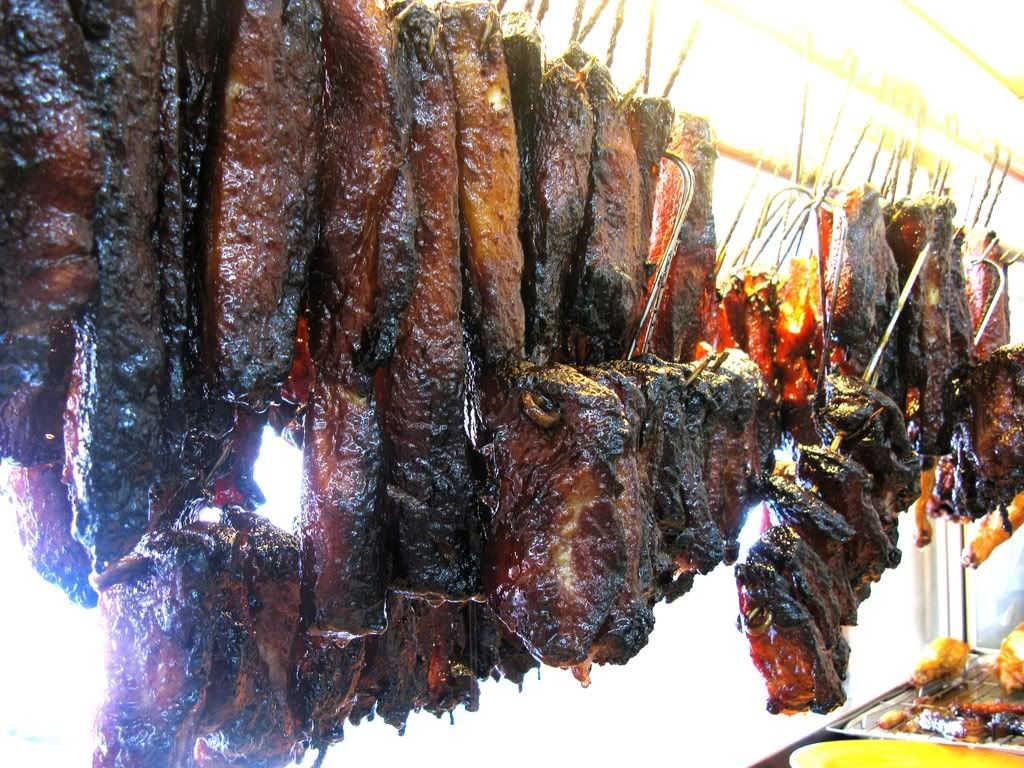 Once seated, we quickly set our order without further queries. We're famished.
Barbecued Pork (a must order char siew)
Once eaten, most probably you'll vote this as your favourite char siew, as we did 🙂 The meat was just *so-right* Sweet gravy was perfectly married to the lean meat. As we ordered "bun fei sao", we find them kinda oily when eating towards the end. Should have ordered the portion with less fats 🙂 Hmm… will know what to order during the next visit. 🙂
Hakka Noodle
A serving of a different kind… Even if its appearance is mild and light, as no dark soy sauce is added, the taste was inspiring. Minced pork mounting generously, accompanied by drizzles of spring onion. A flawless combo with the char siew.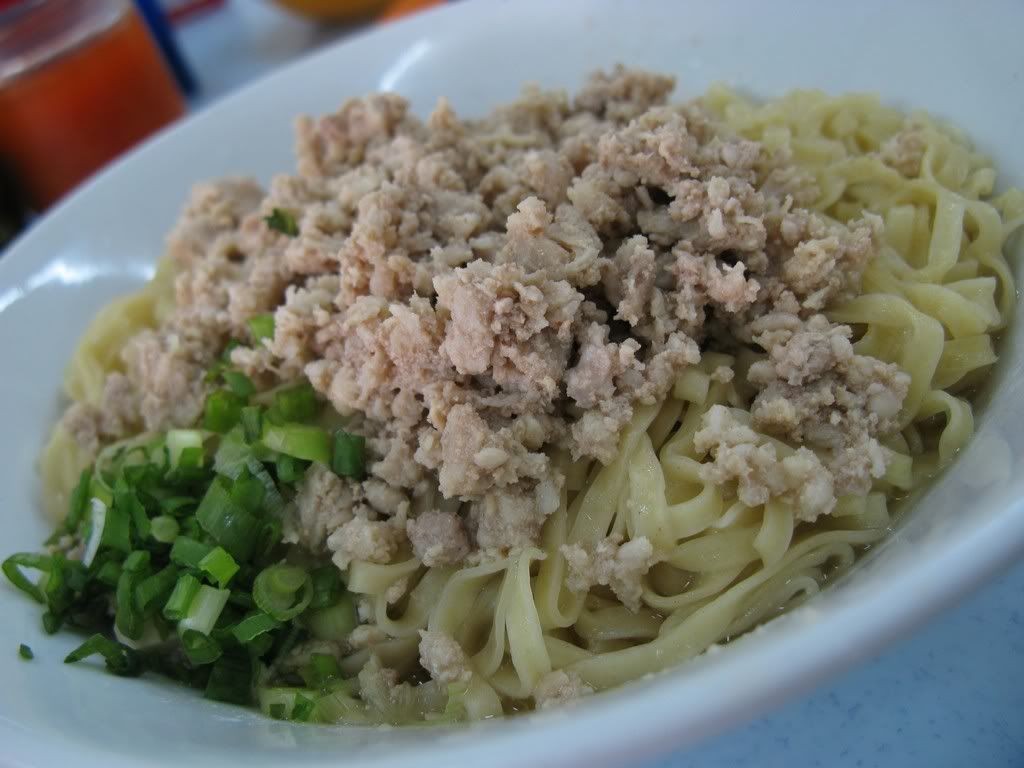 Fishballs & Meatballs
Nothing to complain about as they were pretty well accepted by our taste buds too 🙂 Springy and meaty ;P These preparations filled our tummy to the right intensity! Can't take anymore of their fried dumplings although we planned to have them at first ;P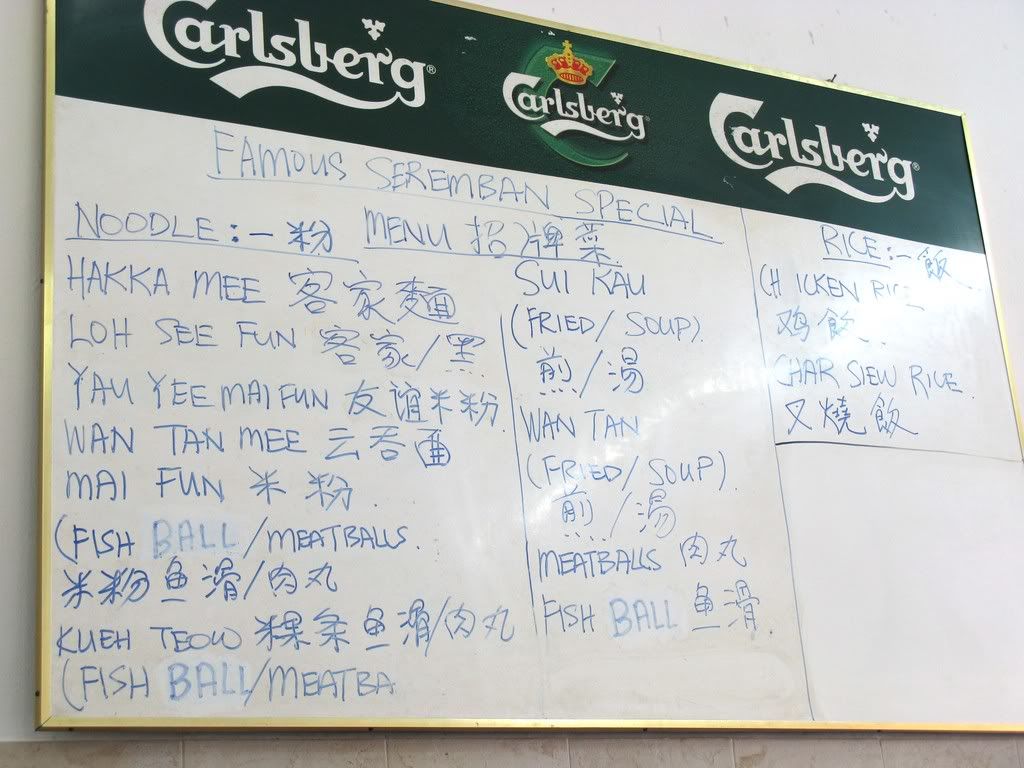 more choices available
Mission with delicious char siew completed,
Restored cravings for Hakka Noodles,
and… Decent service by the brainy boss!
FYI, he is a MBA holder! 🙂 Sure did a great job managing the business so well. Targeting people's taste suitably, made people fell in love with his char siew… and I'm one of them 🙂
Was greeted by the boss; "blogger-ar?" Nodded humbly while Chris smiled and continuing taking his pics ;P A warm welcome – would love a revisit.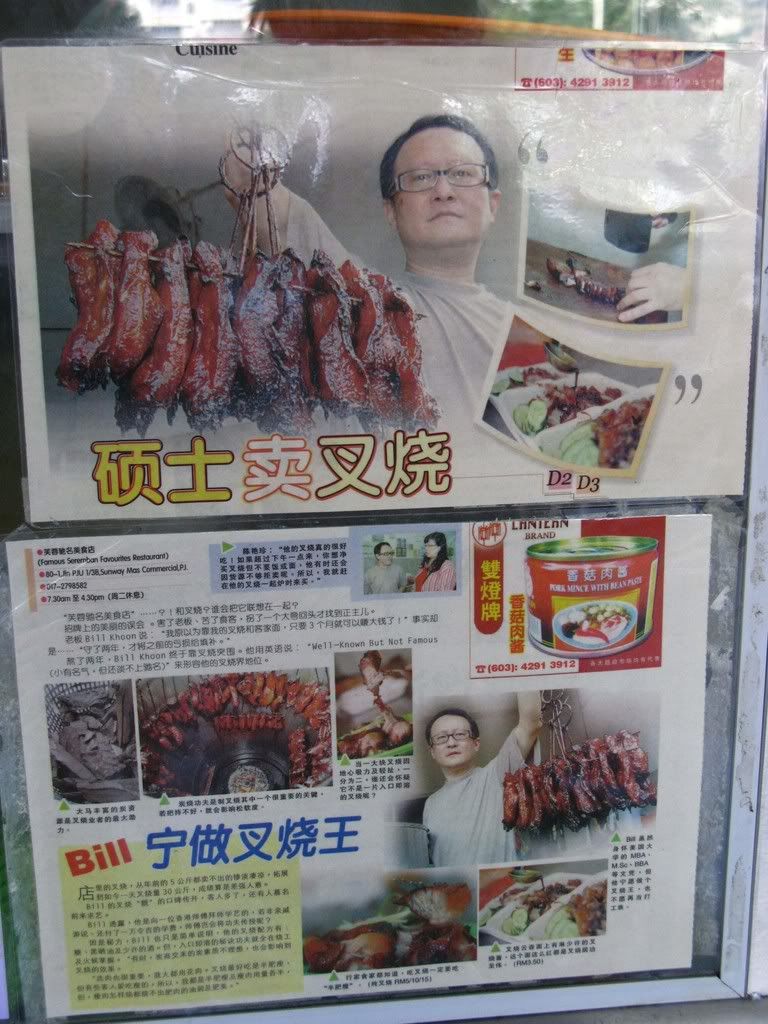 I'm keen to go there again… Anyone?? ;P
~Non-Halal~
Restoran Famous Seremban Favourites
80-1 Ground Floor, Jalan PJU 1/3B
Sunway Mas Commercial Centre
47301 Petaling Jaya
Business hours: 7.30am till 4.30pm daily (char siew available only after 10am)
Call to check 017-279 8582
Closed on Tuesdays
Click for enlarged map:
Blogs reviewed: