It was the peak season…
Summer…
moreover, it was during the Christmas season where we spent the holiday in this place…
A place of rich excitement, entertainment,
oh.. Movie World, Sea World, Dream World, Underwater World!
A place with beautiful coast lining all the way…..
Huge wave storming in the coastal area…
and Bikini babes plus Roller gals!
Lotsa food discovery… exclusive price too ;P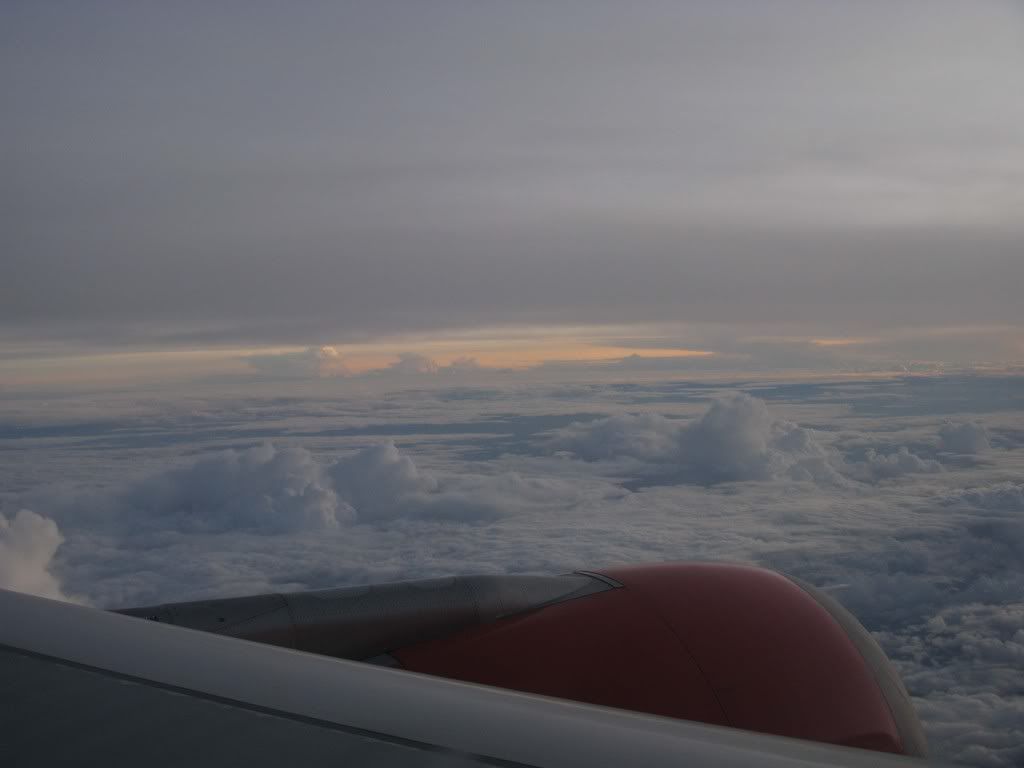 Gold Coast Day 1
Looks familiar?
The best meal that Air Asia can serve 😛 and you have to pay extra for this.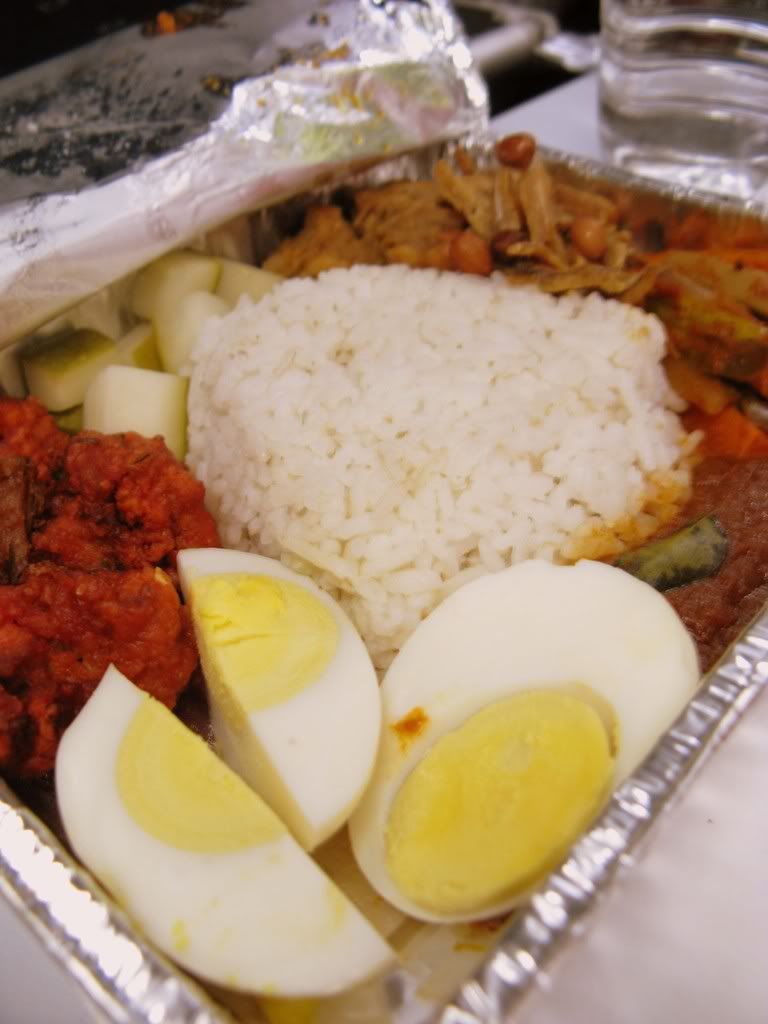 Back to our journey, we were picked up by a friendly guy named John from the airport who is responsible for our transportation for the whole week. From there, we went all the way to the Superbee Honeyworld! and you'll know what'll happen next… yes! Complimentary Honey Tasting! Of different flavours; from Macadamia to Rainforest; they just tasted superb! Well, maybe I'm too excited about my trip till everything tasted perfect to me! ;P
However, the Yellow Box Honey tasted weird… No idea what's Yellow Box tho..anyone?
After that,we're being introduced to the different kinds of bees by the beekeeper. Demonstrating how they extract honey from the hives, notifying us which bee is which… I can hardly tell between them seriously ;P
and of course, they will not forget to introduce us to their products definitely! Lotsa products of different types of extractions and ingredients ;P Famous for Manuka Honey, these sweet treats was an indulging one!
Ladies are more respected around this area ;P
Next stop was the Seagulls Club, where we were fed with a buffet lunch session at The Loaded Dish. It was a club house that provides extended hospitality to customers (there are multiple slot machines here!); especially tourists…. mostly Asians: namely Malaysians. It was like another "Malaysia" there! well… almost.
Visitors over the age of 18 are needed to fill up a form for their record. Chris and I were asked not to fill them up… as they thought we're under 18!! Oh my, should we be happier! LoL.
With great disappointment, the buffet spread was not worth any praise after all. All of a sudden, I miss Malaysia food! haha.
The pastas with minced beef were tasteless, the sauces for the meats were salty, the ham was ok, the best stuff that I had was the baked potatoes!
When we're done with the western corner, Chris and I headed towards the Asian section. Not expecting much from it, the dishes were no better. Named after "Malaysian Curry Chicken", *wonder why they even put that name* the spices used were extremely mild ;P
Noodles were sweet! The best one was the samosa 😉 Deep fried, crunchy and tasty! We were just too hungry to complain any further.
The next outing saves our day!! We went on a Catch-a-Crab & Oyster Farm Tour with Tweed River Catch-a-Crab. It was fun no doubt!
Was given a briefing by a guy with heavy Australian accent, and here we were being exposed to this little crustacean species: they called them the Spana Crabs!
Funny name, I know, because of their cute little tiny claws that resembled a spana!
They looked so cute! Yummy to be eaten too! *we'll feast on them next!*
The female species is way way more valuable than the male. Prepared to be fined heavily or jailed if you were to poach the females!
Their tiny claws are weak and you will not hurt a bit even if you placed your fingers between them! ;P Just like Chris! *pretending to be*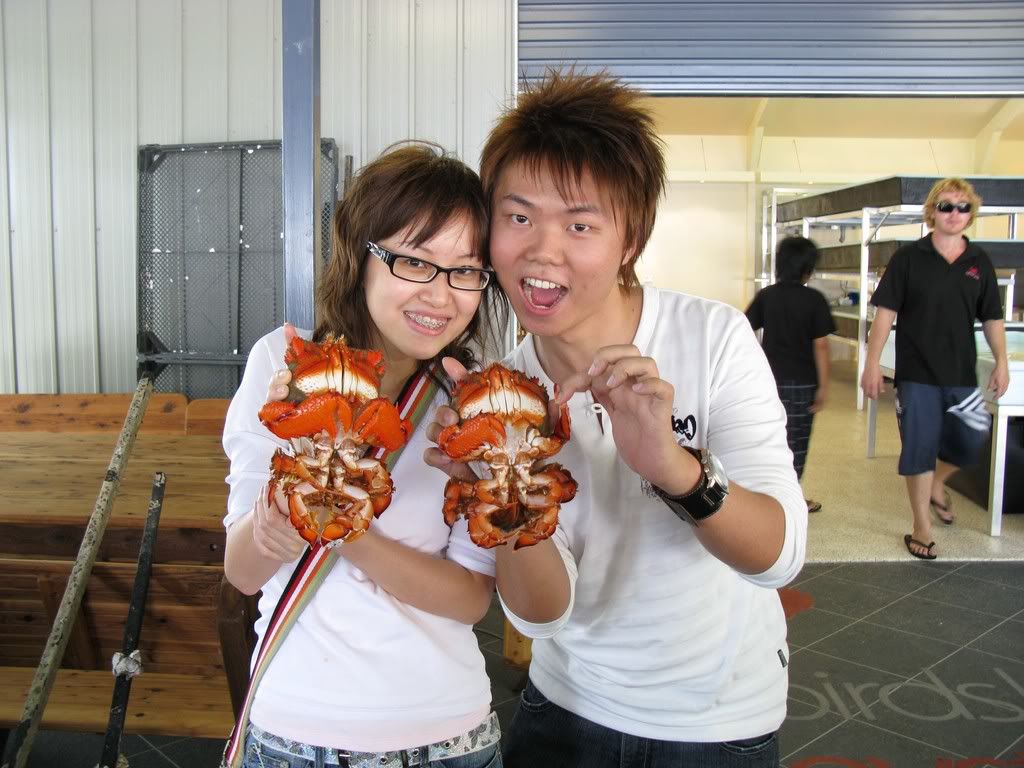 We were then guided our way to the 'cruise' that we will be boarding, the Explorer Cruise! Taken out to the Tweed River, we were embraced and welcomed first by the pelicans! They followed us all along the way… for food! Fed them with fishes provided by the crew members, they were certainly aggresive! Opening their large beak so wide and splashing waters with their wings!
Our first stop, went to the open shores with the equipments provided to catch 'Yabbies' as bait for fishing later. My job was just accompanying them with my camera and shoot some nice pics ;P Let Chris, bros and dad do the job! hehe..
Chris and Dad enjoyed their 'work' ;P
the yabby! small, shrimp-like figures with translucent outer sac.
They even caught a blood worm! According to the crew member, it's like a leech! Back to the river it goes!
What's next again? Made a stop for Mud Crabs hunting!! Basically, we were just assigned to pull up the nettings or cage placed with a fish as bait. Pretty yielding it was, we have about 8 giant crabs! Wonder if they placed the crabs in the cage earlier on… Hmmm… ;P
Look at the size!
You wouldn't wanna be 'clawed', or else you will have to bid goodbye to your precious fingers! ;P
the Yabbies did help us catch some fishes… only small ones which have to be freed back into the river 🙂
Let's feast on our catchings!
The Mud Crabs and Spana Crabs were just boiled up by the crew members and they were delicious! A taste ranging from sweet to salty… the catchings were fresh! Plus, we enjoyed eating on board. Surrounded by natural habitats and greenery… enthralling wind blowing, talk about enjoyment!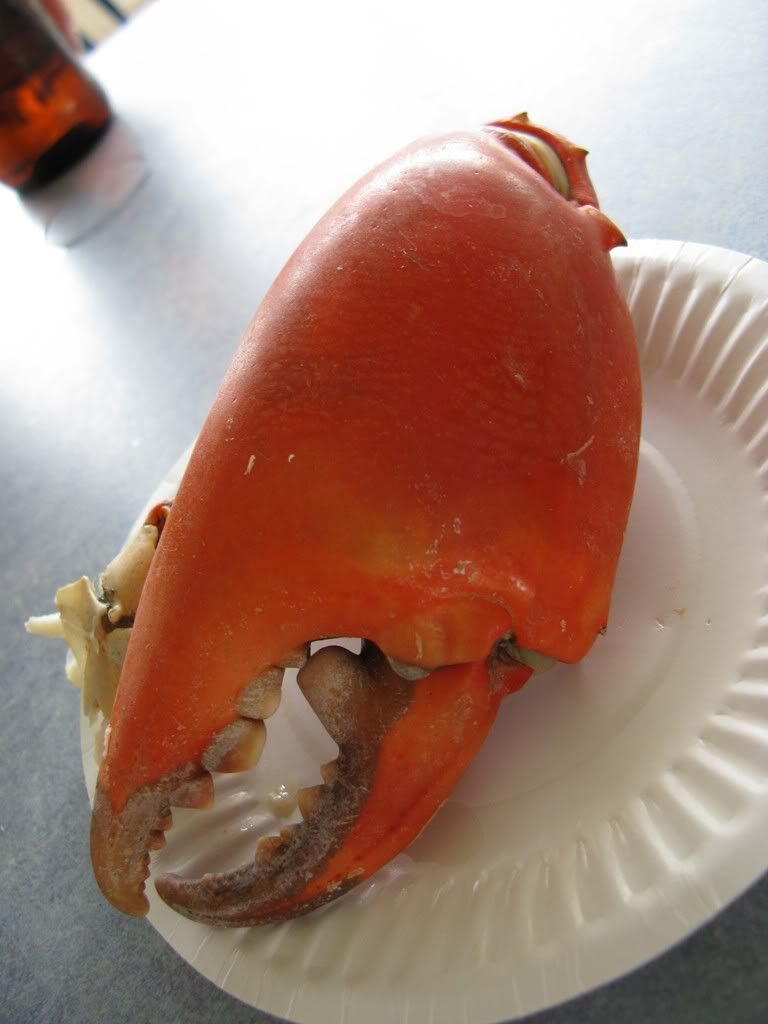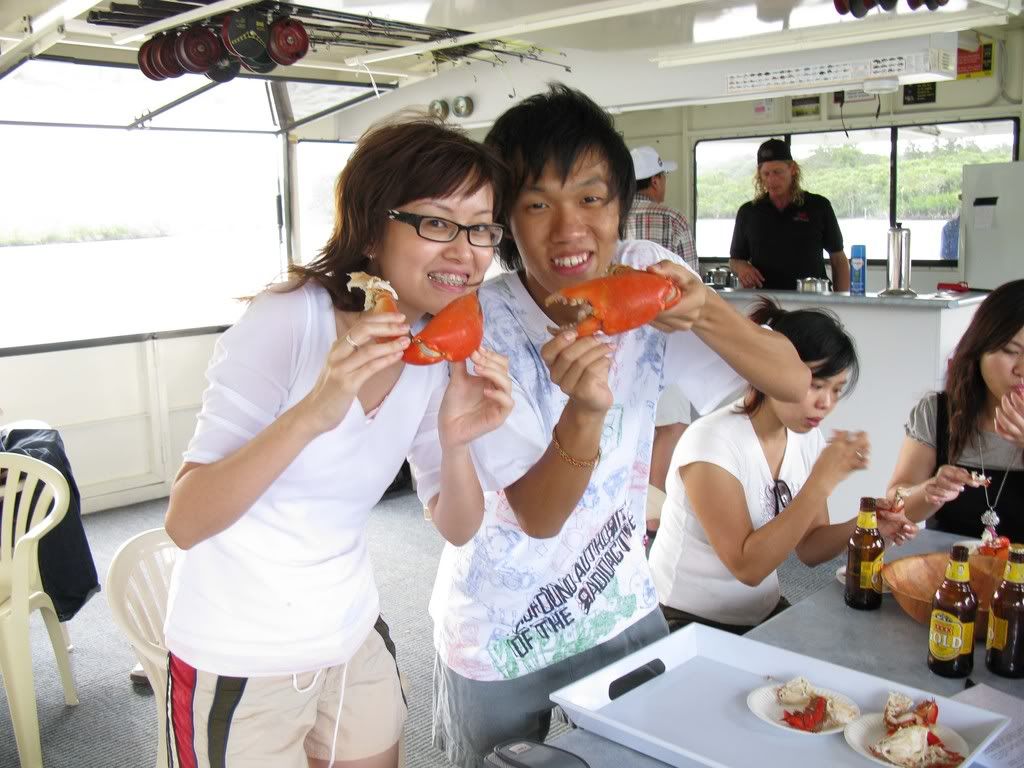 Nothing but fun, we were exhausted after that.Thanks to the 8 hours flight earlier and lack of sleep! 🙁
Back to the hotel for a quick shower and out again for dinner. We're temporarily based at Surfer's Paradise for the next 5 days. It was really convenient to stay around this area definitely.With gift houses, malls, restaurants, clubs and the beach gathering at this center of attraction, it was pleasurable. Only walking distance from the hotel *wink*
and you know what? Having meals here could mean you'll get poorer faster! haha..
We decided to go for Hungry Jack's burger after a long walk deciding. Hungry Jack may sound unfamiliar here in Malaysia, but it's actually Burger King ;P
It was way better than Burger King, to us. We had their Chicken Deluxe and Beef Burger. Grilled Chicken Meat was awesome 🙂 The 2 slices of beef were too cooked al dente, firm meaty fillings gathered above and beneath with cheese! and hams too!! Delicious 🙂
Strolling around the street was another relaxing activity. The street along Surfer's Paradise was so clean!! *claps claps*
Details on the places of interest:
Superbee HoneyWorld
35, Tomewin Street,
Currumbin QLD 4223
Ph: +61(7) 5598 4548
Seagulls Club
Gollan Drive Tweed Heads,
West NSW 2485.
Ph: +61(7) 5536 0882
Tweed River Catch-a-Crab
Servive ends at 16:00
Ph: +61(7) 5599 9972
Next up: Movie World, here I come!