I cannot believe I left this post out for so long ;P
This is what happens when you're clouded with lots of eateries to try!
Spoilt with choices, Pavilion sure offered us a wide range of food… well, especially those exclusive ones 🙂
I wouldn't say the Loaf is over exclusive, but somehow it has the class above typical 'bread houses'..
The Loaf the a baking concept operating in Malaysia but is based upon traditional Japanese techniques. Japanese baking has evolved over many centuries and now these delicious premium breads and pastries are now available here! All items produced at The Loaf are made daily from the finest imported and local ingredients, they claimed.
Just above The Loaf, they offer fine dining as well.
The Mushroom Quiche was only satisfactory as it cooled off when we had the first bite. Tastewise, also mediocre and not as superb as the pastry we had back at Marmalade ;P.
Priced at RM6.20.
Was pleased by the order of Raisin and Cashewnut Muffin for RM5, this little persuasion was worth a try! Not over-sweetened, tasted so good with our cup of coffee.
The Chicken Ham & Cheese had bro's vote. Soft, hot bread enclosed with opulent tasty hams, with cheesy substances circling round them! This is priced at RM4.80
A cup of hot Coffee to go with these pastries were just perfect. Took pleasure in enjoying each other's company, have a chat, enjoying the afternoon tea….. with my family just gave warm feelings 🙂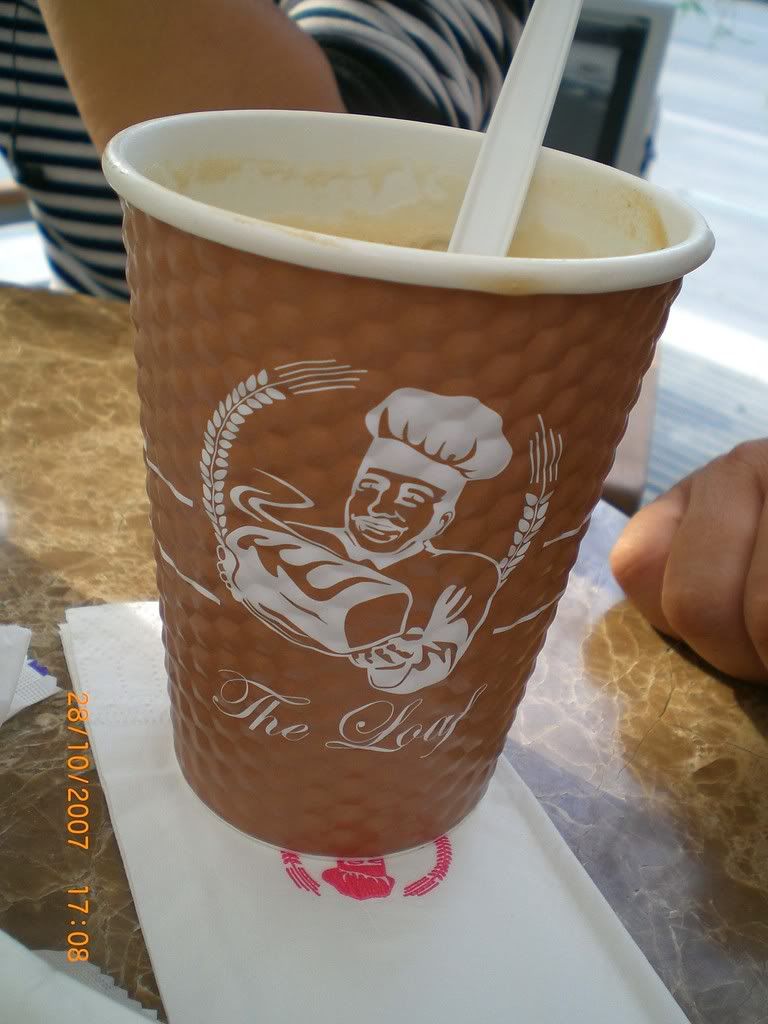 Bro, enjoying his muffin ;P
Start the day with the aroma of freshly brewed coffee and tasty breads and pastries hot from their ovens! Afternoon teas are also a specialty of The Loaf and a full ala carte menu is offered for dine-in lunches and dinners!
The Loaf
Lot 3.13.00 & 4.12.02,
Level 3 & 4, Pavilion,
Kuala Lumpur.
168, Jalan Bukit Bintang.
Tel: 603- 2145 3036 / 2145 3037
Fax: 603- 2145 3034
Blogs reviewed:
Next up: Trip to Gold Coast!!!