Weeks ago, Yen had just finished with her distressing exam and together with AiWei, we're out on a shopping mission once more! and this time…. Chris took his time off as our 'chauffeur'. ;P We were in great delight to have him driving us all the way there, escorting us for our retail therapy cum chill out session!
We dropped by Bangsar Baru for boutiques crawling and before we have the dynamism to do so, we recharged our enthusiasm and had lunch at an eatery known as the Shanghai 10. Well, from its designation, you'll definitely known what they are famous for. Yes. the Shanghai xiu long bao and La Mian.
Shanghai-styled eateries are no long a new notion in our metropolis. Another perception of delicacy mushrooming progressively, most of us acknowledged it, and I am one of them! ;P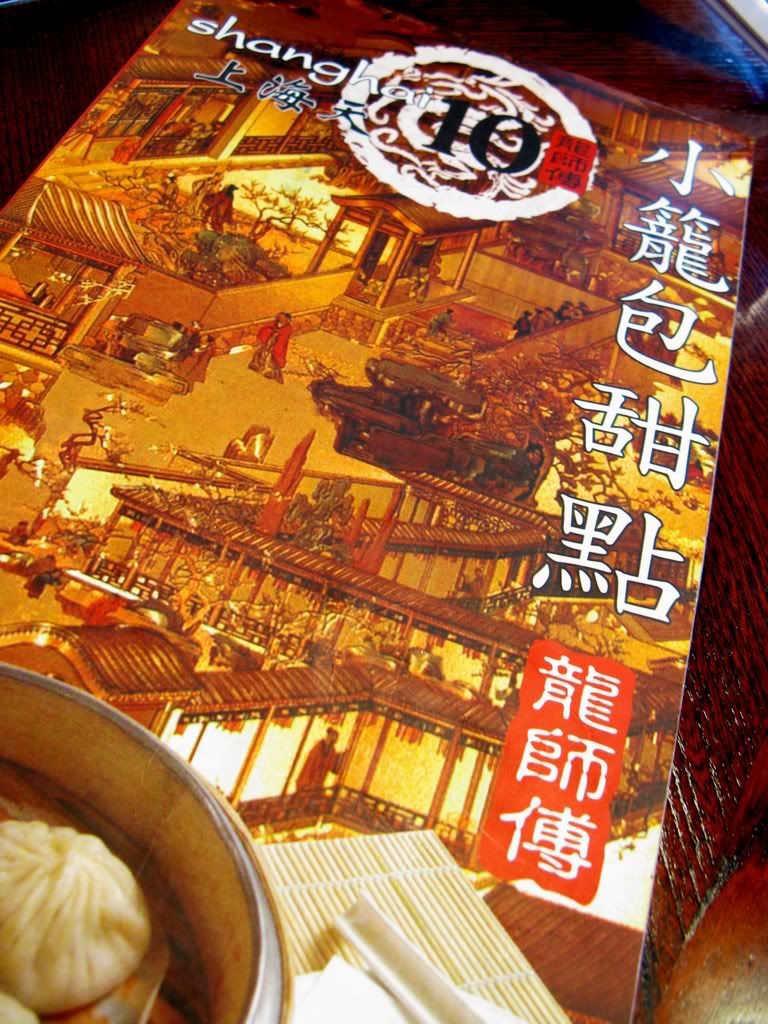 An order with no stoppage at all, the Shanghai Double Boiled Soup Dumplings has became a custom. Wonder why they called it double boiled? Aren't they suppose to be steamed? Whatsoever, a serving of 4 dumplings costs RM8. When these were served, there was a sudden displeasure in us all. We find that the dumplings were 'tiny'. ;P However, this dainty preparation surprised us eventually…
The thin and smooth dumpling skin layering the juicy meat was flawlessly coupled. More to that, the flavoursome broth uplifted our appetite. Very luscious.
Since Yen had a sudden craving for spicy foodstuff, we had the Stir Fry Rice Flour Roll with Spicy Sauce. This was something recent for me as I rarely try any stir fry chee cheung fun. With the adequate amount of spiciness, this was a tasty dish. Appetite magnetizing and palate exciting. Another thumbs up! Priced at RM4.80.
We also had their Prawn Fried Rice for RM8.80. A normal plate of fried rice topped with fresh prawns. Despite the normal presentation and outlook, the rice was fried up with generous amount of eggs, coating them beautifully. Very fragrant indeed!!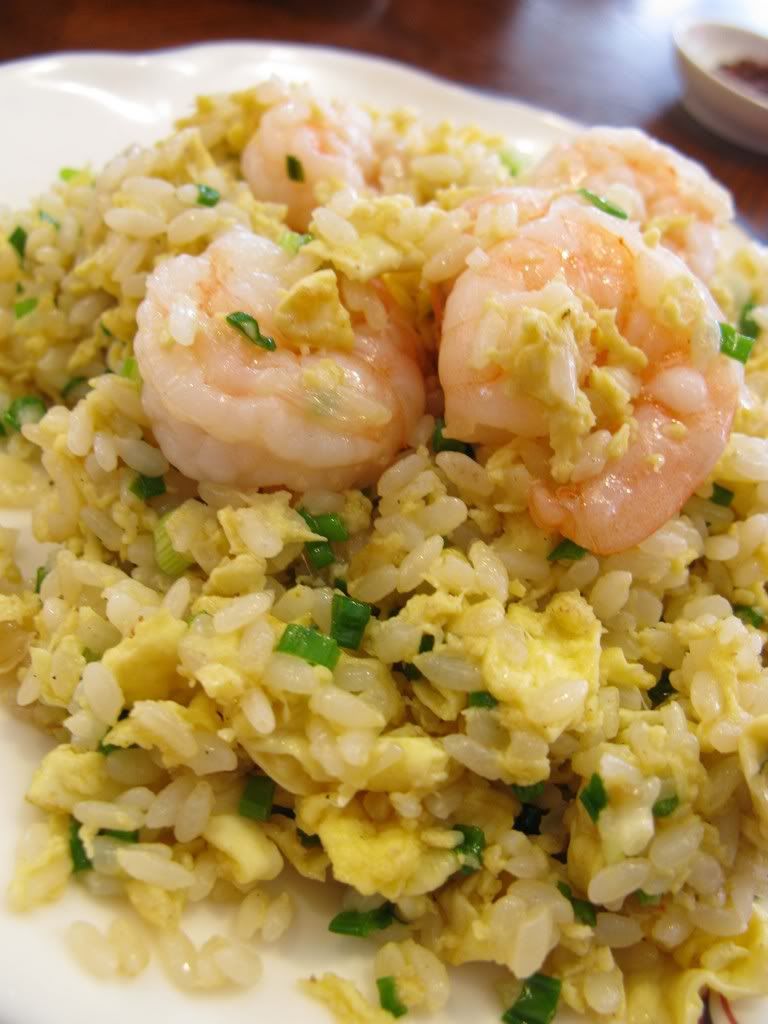 Not to miss out any La Mian preparation of course, we went for their La Mian in Hot and Spicy Soup for RM7.80. Comparatively like the Szechuan style, the spicy and thick broth definitely has the kick! Although we find it a bit too spicy, I still find it irresistible ;P The la mian was incredibly smooth and went well with other ingredients including the soup base.
Dessert time!
Sweet Peanut Cream with Bun and Black Sesame Cream with Bun, both priced at RM2.90 each. Munificent portion with smooth and creamy liquidly texture.
Chris and I have better preference over the Sweet Peanut Cream as it had the distinctive and aromatic peanut scent!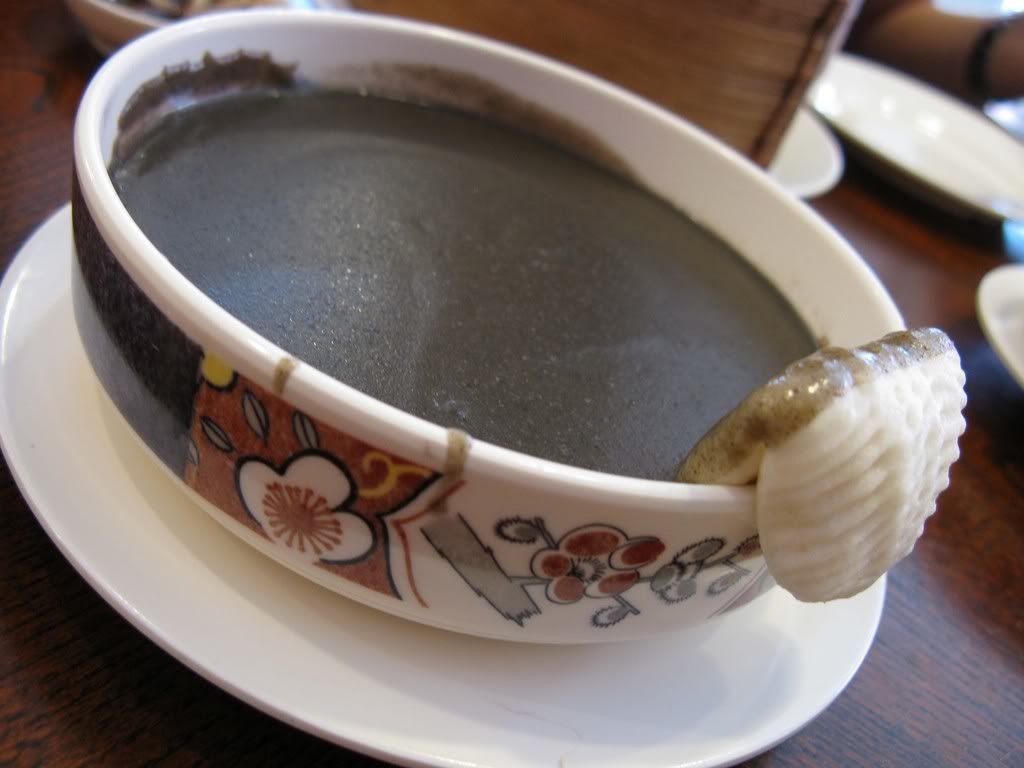 Black Sesame Cream with Bun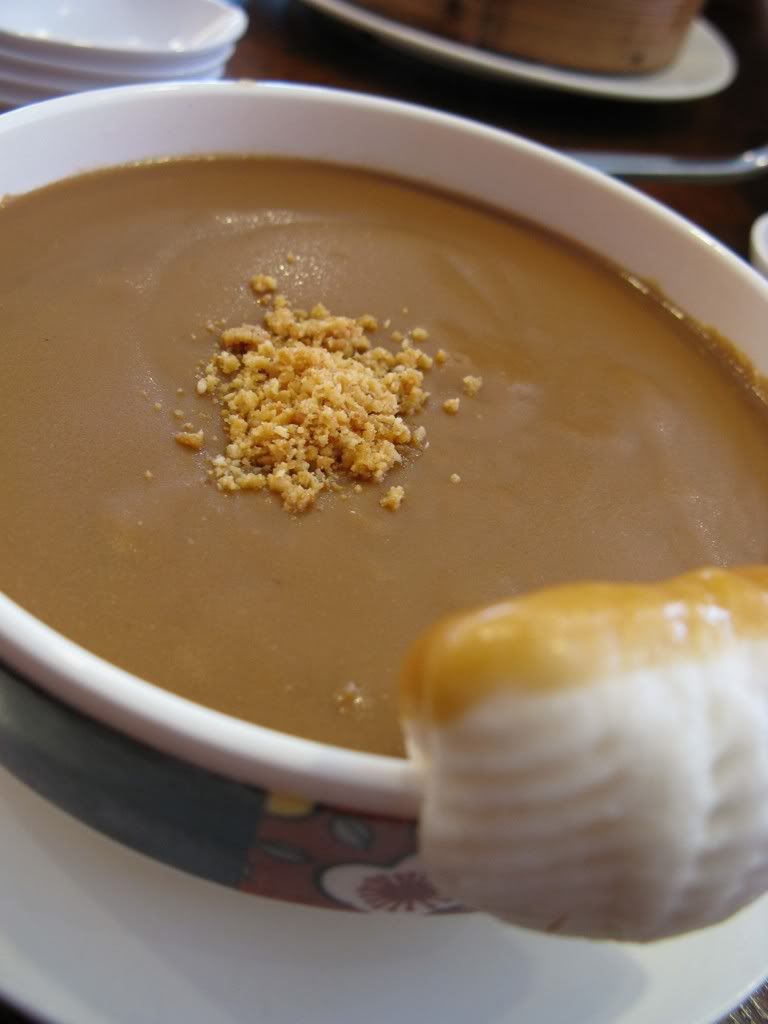 Sweet Peanut Cream with Bun
No criticism over this eatery, we hurriedly pay the bill and headed off for our retail binge with lotsa thrill and energy! Thanks to the nice meal we had! ;P Yummy…
~Non-Halal~
Shanghai 10
No.36, Jalan Telawi 2,
Bangsar Baru,
59100 Kuala Lumpur.
Tel: 603-2287 7366