Having lunch at SS2 can sometimes be a hesitant. Caught in between with an array of food selections!! Yea.. we do, since we don't frequently have meals here. Chris and I dropped by this area for lunch since we wanna try indulging our meal at somewhere different 😉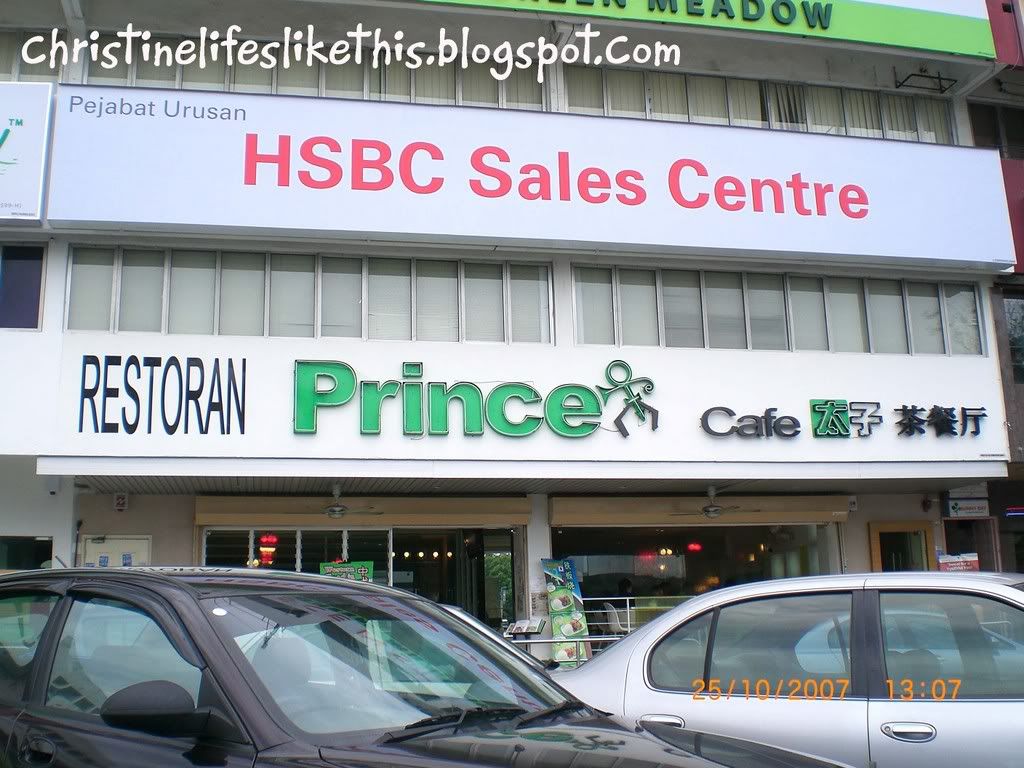 We chose over Prince Cafe, located just a few shops away from the One Noodle that I have yet to try.. Easily noticeable with its huge signboard extending with two shoplots. Another HK-styled restaurant we've noticed, business here was good. From white-collar executives to students, these patrons seemed to enjoy the food here 🙂
Acting in accordance, we wouldn't wanna give this place a miss!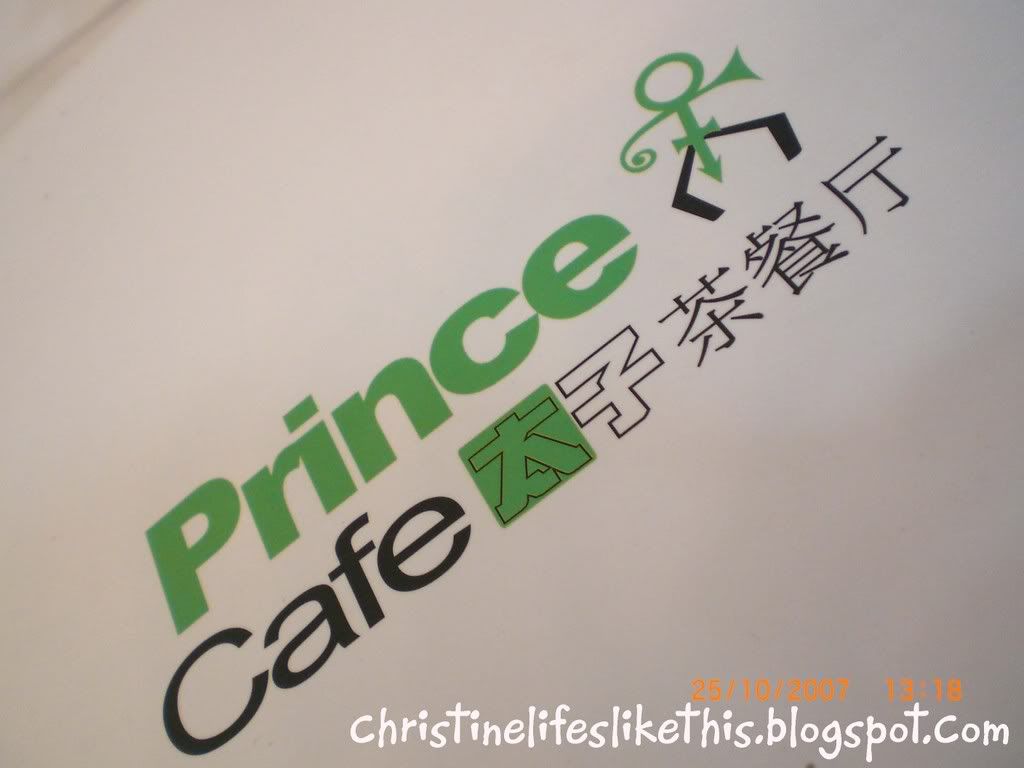 Deciding over for a set lunch, we had their Baked Rice with Pork Chop in Twin Sauce for RM16.90. This set meal came with the accompaniment of a drink and soup with choices of either mushroom or borsch.
3 types of sauces were available for selection; sweet corn white sauce, Italian red sauce or curry sauce. Chris opted for the significant colour and different taste; of red and white. Wise enough, they made a good combination. The pork slice were amazingly delicious! Such fond taste and meat texture!
Mushroom soup; came together with the set, was a let down. Not served hot, tasted like canned mushroom soup, *shakes head*
Chris's favourite Iced Milk Tea was passable. Not too sweet ;P
An abrupt craving. Happens to me all the time… and this time I went for their Korean Style Hot & Spicy Noodle with Pork Dices, priced at RM9.90. Yes, I know what they'll be serving me. This is no other than the conventional instant Korean noodle!!
But I just can't help it ;P I thought it was delicious! Served with a sunny side egg, hams and pork dices, it aided my yearns! lol. 😉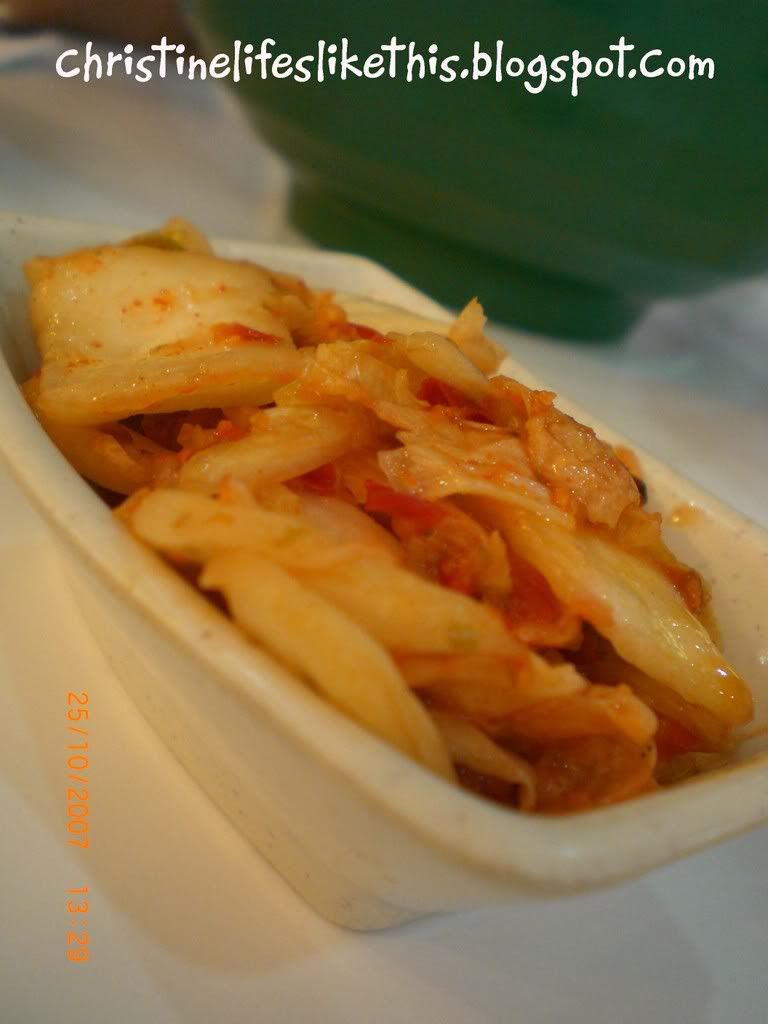 They even serve the noodles with
Kimchis
!! very appetizing ;P
Will surely be back to try out other dishes as well as the desserts! Missed that out since we're already satiated! 🙂
~Non-Halal~
Prince Cafe
58,60, Jalan SS2/67,
Petaling Jaya.
Tel: 603-7874 3995