It's another crack of dawn back at Malacca. Sun's up and we're ready for a late breakfast. Popped by Jonker Street again for more delicacies.
And this time, we decided to pay Hoe Kee a visit.



Hoe Kee, well-known for their chicken rice balls, a time-honoured restaurant that had already built a reputable status in this little town. A must-try when you come by this area definitely.




I always have a high regard for old-fashioned eateries, especially where they are spruced up in a way that is intended to be attractively quaint. Plus, this place is tidy, organized and hygienic 🙂
The tables and chairs matched properly with the conservative and traditional interior.
We just ordered their famous and prominent Steamed Chicken and not to miss out for sure.. the Chicken Rice Ball 🙂 A serving that we wouldn't normally have back at KL, we find their chicken rice ball was a thumbs up! Not soggy at all, the rice were aromatic and delectable! (RM5)
The Steamed Chicken turned out to be lip smacking as well. The meat was smooth.. and along with the tasty gravy populating the serving of chicken, it was simply delicious! Priced at RM12 for our portion for 4.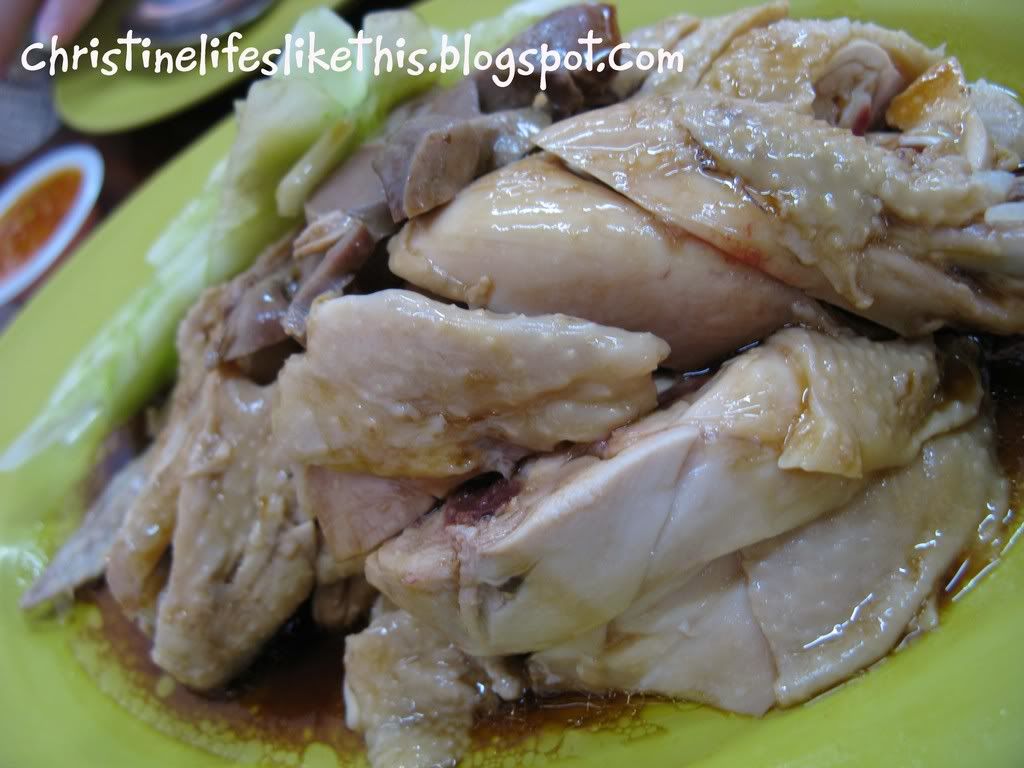 A hearty breakfast we had…! We left Malacca after this little feast and I'm still yearning for this place now ;P So little time… yet so many more stuffs, I mean food to discover!
Hoping for a re-visit for sure! At the mean time, I think I should plan another food expedition to other places first ;P
Hmm… any suggestions?
Hoe Kee Chicken Rice Ball
No. 4, 6 & 8 Jalan Hang Jebat,
75200 Melaka.
Tel : 06-2834751
Blog reviewed: