I'm just a typical person who adores Chinese food.
And what I look forward most, everyday is during dinner time, when we would cook our very own Chinese 'feast' ala mom's style.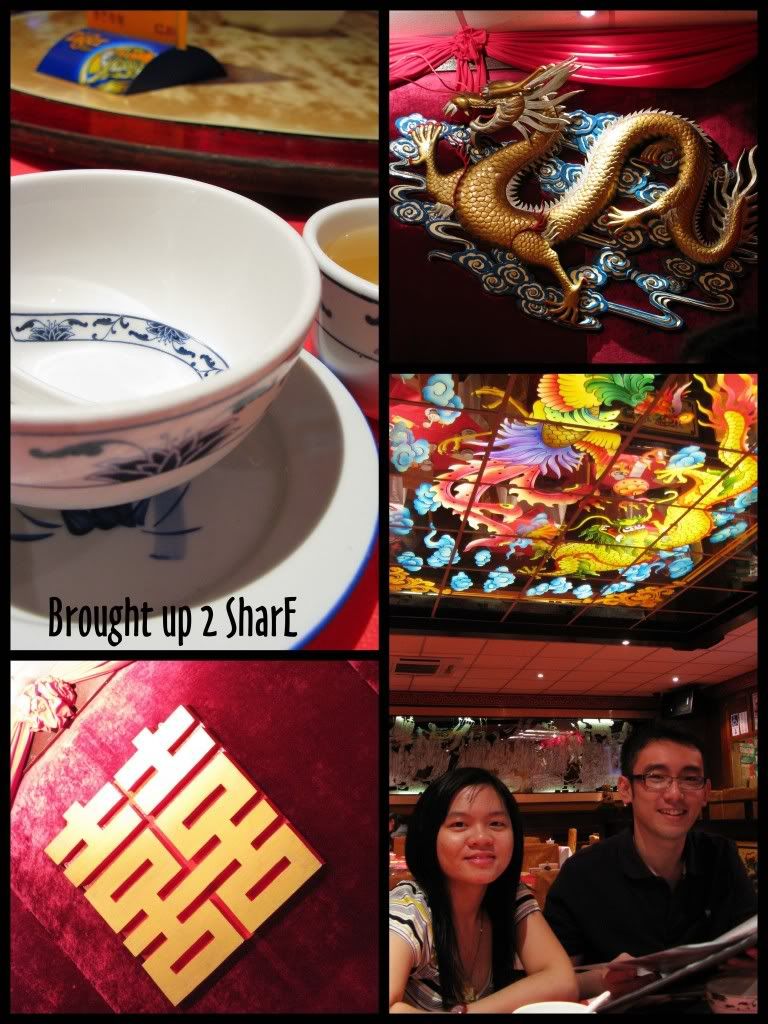 Dinner at Loon Fung.
It's been quite a while since this eating-out took place and this was definitely an antidote for the long-missed-Chinese-dining-in-a-restaurant period devoted. Not bad definitely for a Chinese restaurant to maintain their traditional flavours in Glasgow. Worth a try 🙂 The best part was the seafood!!
Exhibiting distinctive and customary Chinese interior, with figures of dragons and phoenix fastened on their wall. Not to forget the symbol of happiness and congratulatory 喜喜 as well.
Some of dishes we ranted about:
1. 3 types of Barbecued Meat: Duck, char siew & siew yoke
2. Pepper Salt Crab
3. Curry Crab

4. Pepper Salt Mantis Prawns – heart this!

5. Deep Fried Squid with Prawns enclosed – another sweetheart 🙂
6. & 7.
a: Bean Curd and TangHoon mixed pot
b: Smooth Steamed Chicken with Chinese Sausages
Price: approximately 9 pounds per person (dinner for 10)
FYI, if you'll be spending at least 150 pounds for a meal (a table), you'll get to request for a private room with karaoke! yay 🙂
Bored of the predictable western meals?
Then it's time to turn to some Chinese chows! ;P
Loon Fung
417-419 Sauchiehall St ,
Glasgow , Lanarkshire
G2 3LG
Phone: +44 0871 7147604
Link To This Page
1.
Click inside the codebox
2.
Right-Click then Copy
3.
Paste the HTML code into your webpage