I might lost count on the amount of weight I gained since returning if I continue to have severe, sudden cravings. Good thing I gained some. Friends might have thought that I suffered from anorexia when I once had a sudden, unexplained weight loss a few months back. Nah. I have big appetite and metabolism was great. But not now I guess… unless I get rid of the potato couch habit and find ways to diminish the cravings, Chris will have to control my appetite. Well, I hope he is joking!
Coming back to cravings, when Motormouth from Ipoh blogged about the famous Taugeh Ayam (Nga Choi Kai) in Ipoh, I had a sudden intent for an Ipoh food crawl. I have not done so. I'll do it soon, I hope. The resistance level was good and I didn't have any taugeh ayam.
Luck is kinda on my side. Maybe being a good girl with controlled cravings will be rewarded. My family decided to drop by here:
This was to compensate my long-overdue-planned Ipoh trip
Taugeh (Bean Sprouts) – RM 5
For those who know me well, they wouldn't wanna mess around me with this dish as I'm no taugeh lover! Especially those big, fat, juicy ones! But my family love this to bits! It's just me who don't fancy the raw, green taste.
Poached Chicken with Soy Sauce (1/2 Chicken) – RM30
I'm a big fan of this!
Barbecued Pork (Char Siew) & Siew Yoke – RM25.50
Not the best char siew I had, but still acceptable. The siew yoke was great though.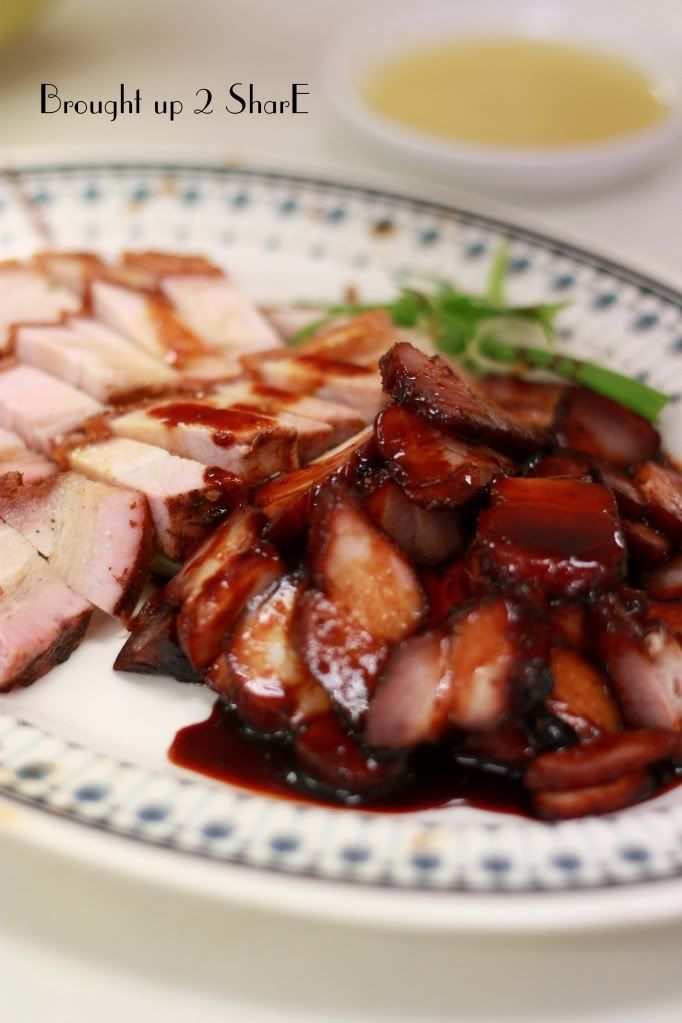 Meat Balls – pork (12 for RM 12)
The damage: It's pricey. Don't you think?
This place was jam packed with patrons during lunch hour. Efficient workers equipped with the PDA, fast ordering and time-consuming waiting was out of the list. I must admit the quality of food they served here was pretty convincing. I'll definitely drop by again when the sudden cravings come. But still. I wanna go Ipoh!!
New Restaurant Ipoh Chicken Rice
No:1, Jalan 13/149L,
Bandar Sri Petaling,
57000 Kuala Lumpur
Tel: +603 9057 6128