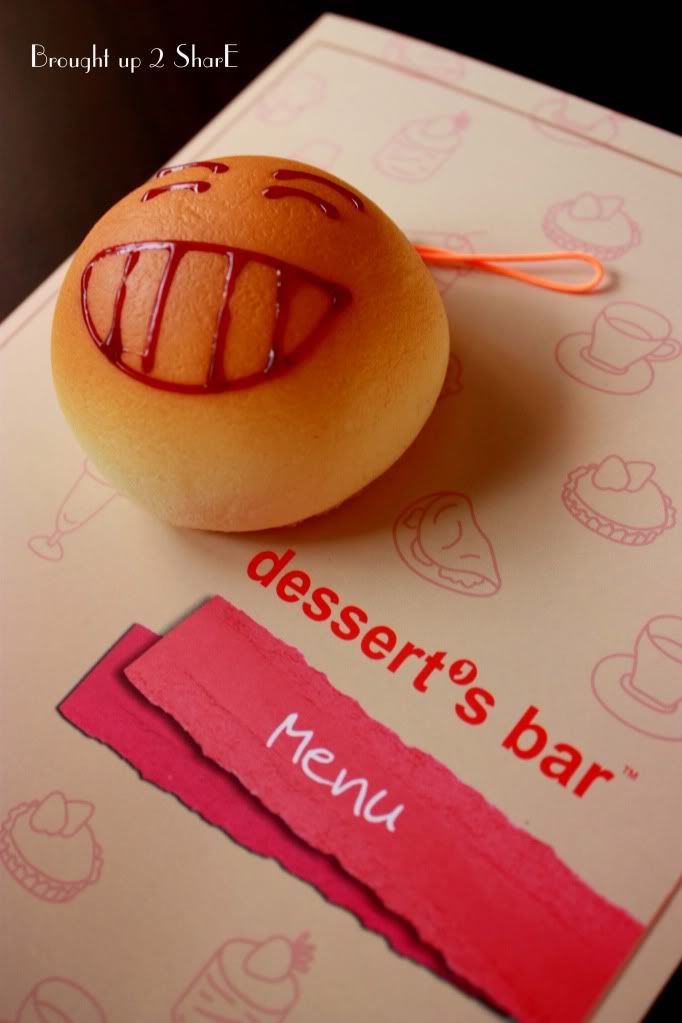 When it comes to desserts, most girls would be energized even after a filling main meal. We were not any different. At dessert's bar, having these sweet treats was our main agenda and treated wraps as side dishes! Dessert's bar serve healthy sugary delights that'll guarantee a revisit for more.
Indulging in their famous smoothies is almost compulsory. You'll be given options of customizing the smoothie of your choice by choosing your preferred fruits from the menu to blend mutually with choices of vanilla or chocolate and soy milk or fresh milk.
Here's my glass of mango, vanilla and soy milk – RM8.80
Such filling and rich share of mango thirst-quencher which Chris and I were pleased to gulp down.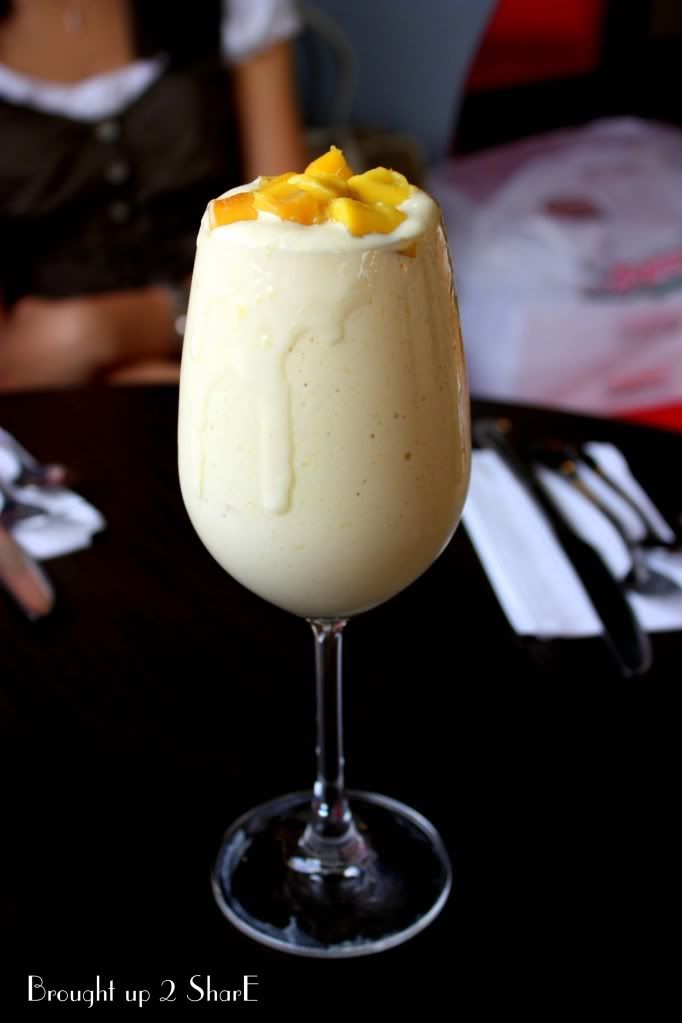 Ice Cream Crepe – Goma/ Black Sesame flavour – RM7.00
Influenced by Ivy, I'm starting to love the Goma flavour. Paired with a hot piece of crepe, a mixture of hot and cold never failed me.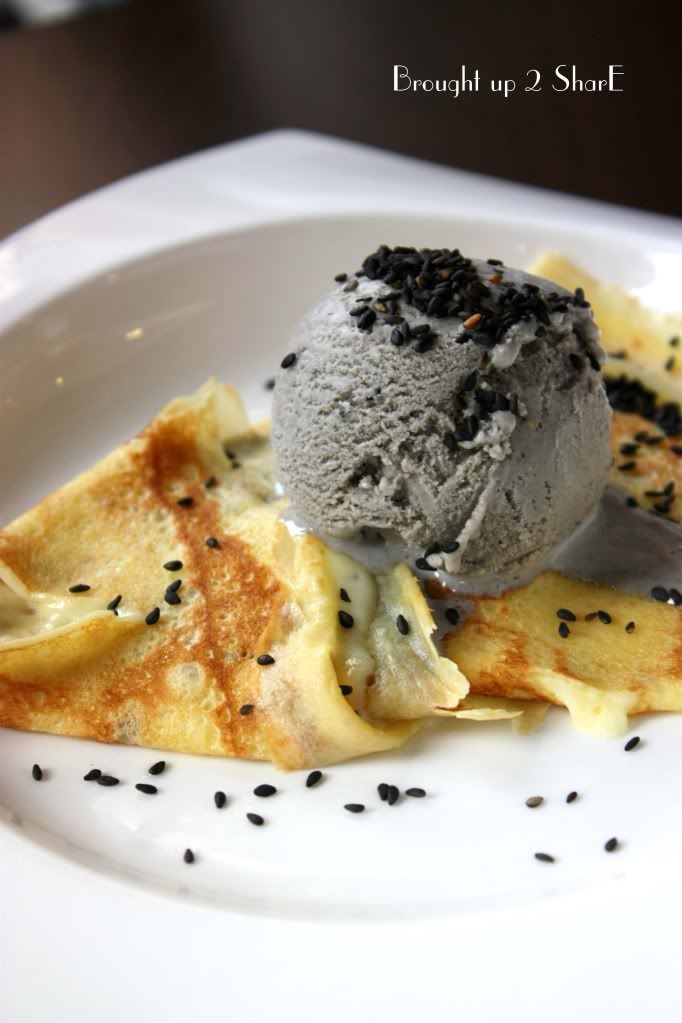 Grapes Cheesecake – RM8.00
We loved this rich cheesy bake but would prefer it chilled. Maybe it's us who left it cooled down to the room temperature while busy with photoshooting. Still a scrumptious order.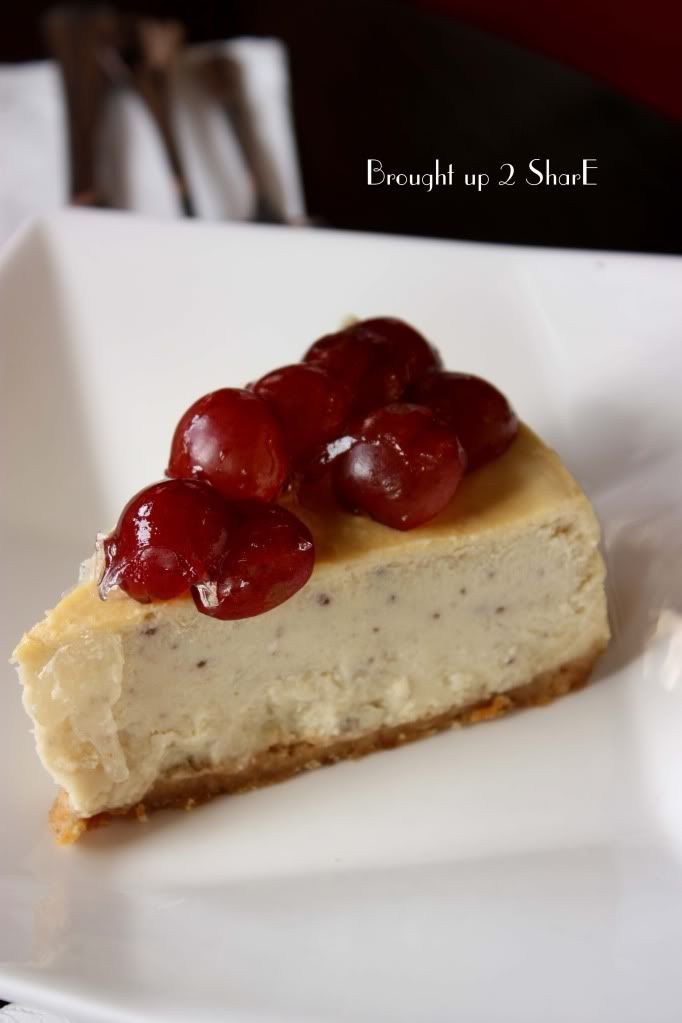 Belgian Chocolate Fondue – RM23.80
At a very reasonable price, you'll get to indulge in a melted hot creamy chocolate sensation to be dipped by 6 scoops of ice cream with different flavours; chocolate, black sesame & strawberry, fruits platter and not to forget coating it with a dash of nuts and pistachio! Another hot & cold pleasure.
Another persuasive approach was that what we ordered were at half the original price. A 50% discount treat to appraise their appealing new menu! Such a steal!
Dessert's bar is sweet construction, attracting patrons for gathering sessions like us, while letting customers to sit back and relax ministering towards a cool chill out venue.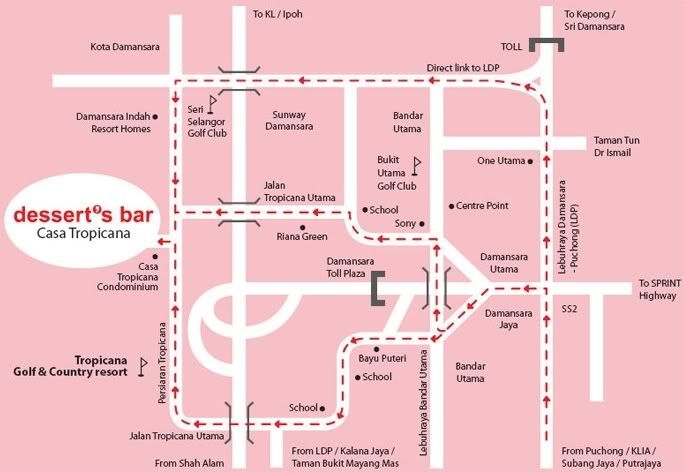 Dessert's Bar
B-0-12, Block B, Casa Tropicana,
No. 5, Jalan Persiaran Tropicana
Tropicana Golf & Country,
47410 Petaling Jaya.
Tel: +603 7885 0227
Fax: +603 7883 0356