Continued from Barcelona Day 1 here. For more information on Bus Turistic package, please refer to our Day 1 post or book online here.
We followed the blue and green route for one full day, leaving the red path for day 3 which covered areas in the northern part of Barcelona comprising views from the mountains as well.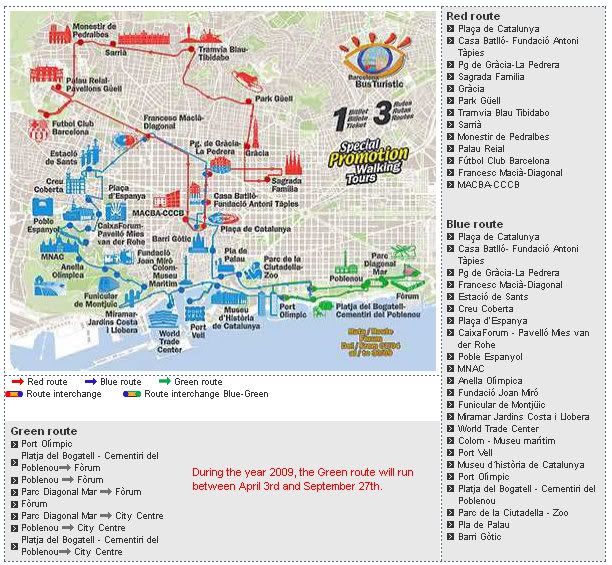 The blue and green course mainly covers seaside views of the Olympic village, namely Port Olympic, World Trade Center, famous shopping destinations in the city center and some of Gaudi's outstanding architecture.
Antoni Gaudí, well known as Gaudi has already developed a curving, luxurious and almost surreal design style which established him as the innovative leader of the Spanish Art Nouveau movement. We noticed most of his creations were themed with curves/waves and the use of colourful ceramics. What's more to describe his talent? Being in Barcelona without visiting his masterpieces is like going to Paris without witnessing the Eiffel.
Two of Gaudí's most visited stunning success. More in day 3 soon 🙂
Casa Mila
Other amazing designs around town: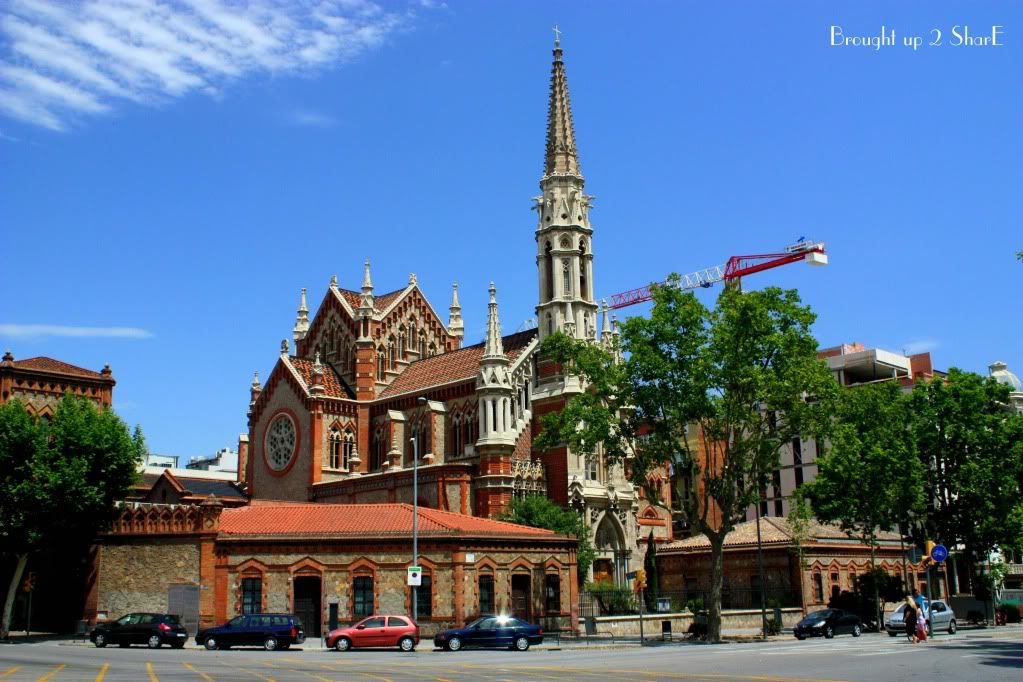 Views at Port Olympic
Time for food:
Dropped by a cafe near our hostel for a light lunch and a boost of oomph with a little alcohol.
Sangria. One of Spain's charming drink is a wine punch that is made up of red wine, chopped or sliced fruits, sweetener (honey or sugar) and a hint of added brandy, vodka or other spirits. We got boosted up before carrying on again!
Dinner at Los Caracoles.
First look at its exterior and entrance was not convincing as this place is located in one of the alley of La Rambla, a street in central Barcelona, popular with both tourists and locals. However we were pretty impressed with its theme and interior, decorated and embedded with snails everywhere. Old-fashioned beautification were noted with portraits adorned on walls, smoked ham replica as gimmick and separated rooms bedeck with oak barrels too.
Caracoles especiales (Special Snails)- €10.50
With a snail-shaped bread to dip with, its sauce were quite decent, but we don't quite like the texture of the snail. What's more disappointing was that piece of super hard bread! Well, it could break my teeth if I put in more effort ;P
Mussels – €10.50
These were some good stuff. The mussels were quite fresh but too bad they only have one selection of sauce.
Arroz Negro Imperial (Imperial Squid Ink Paella) – €17.95
We have been anticipating on this as we thought having Paella in Spain would be the utmost best thing to eat in Barcelona. However this share or Squid Ink Paella was way too salty in the end! First two scoop of rice was kinda delicious but this share was disappointing overall.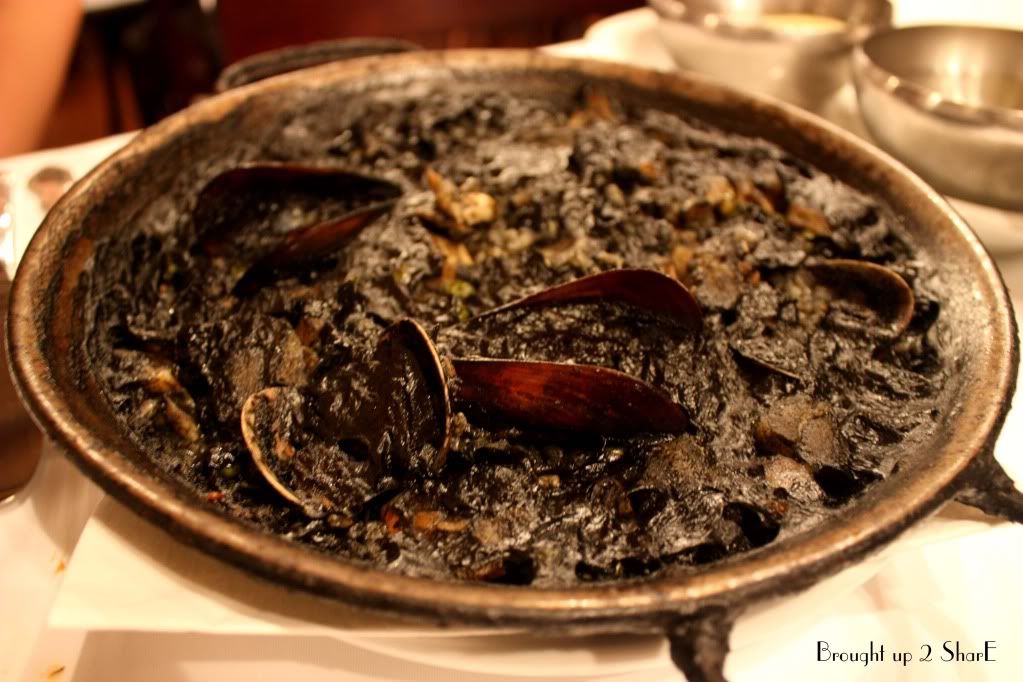 Verdict: I don't really recommend tourist here if you're up for snails and paella personally, although there are some good numbers of reviews on the net. We would only give credits to the ambiance.
Los Caracoles
c/escudellers
Barcelona 08002