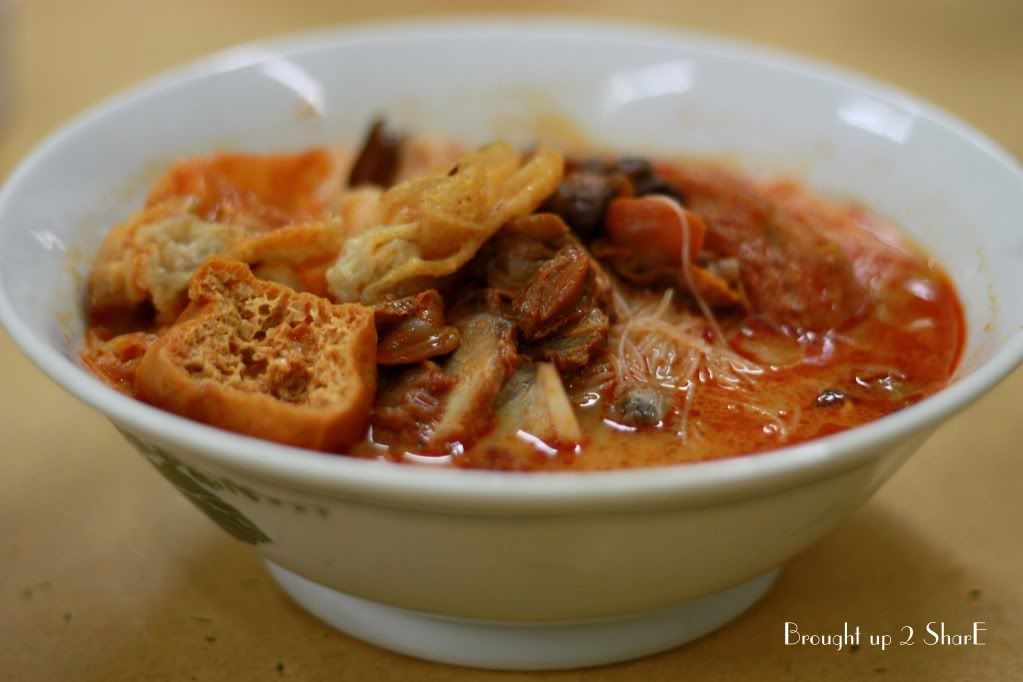 When most people asked me where could I get a bowl of curry noodles which is unforgettable and delicious, I was wordless. Nothing seemed to have cross my mind. Though most floggers have suggested some places to venture out for, which I have not done so due to time constraint, we've finally found one. Not just curry noodles, but we also fell in love with the loh mee served here.
Very different from some of the overrated places, they just tasted: homely.
Though just a small stall positioned in a coffee shop, Kuen Jie (娟姐) the lady boss who whipped up the recipe for these two specialties seems to be propped up by loyal customers.
Now that you ask me where's one of the good place for curry mee and loh mee…
I know the answer pretty well 🙂

Hakka Loh Mee (客家罗面)
A must-try when you sit in or take-away. The gravy was very flavoursome and smooth. With generous portion of ingredients; prawns, pork and egg you'll definitely be satisfied 🙂
Price: RM4 (small), RM4.50 (big)
Curry Mee (咖哩面)
Again, with generous amount of ingredients; char siew, cockles , fried wantan and fried bean curd with tantalizing curry broth. A revisit I shall 🙂
Price: RM3.50 (small), RM4 (big)
Besides the specialties of curry & loh mee, Kuen Jie 娟姐 also serve Pork Noodles.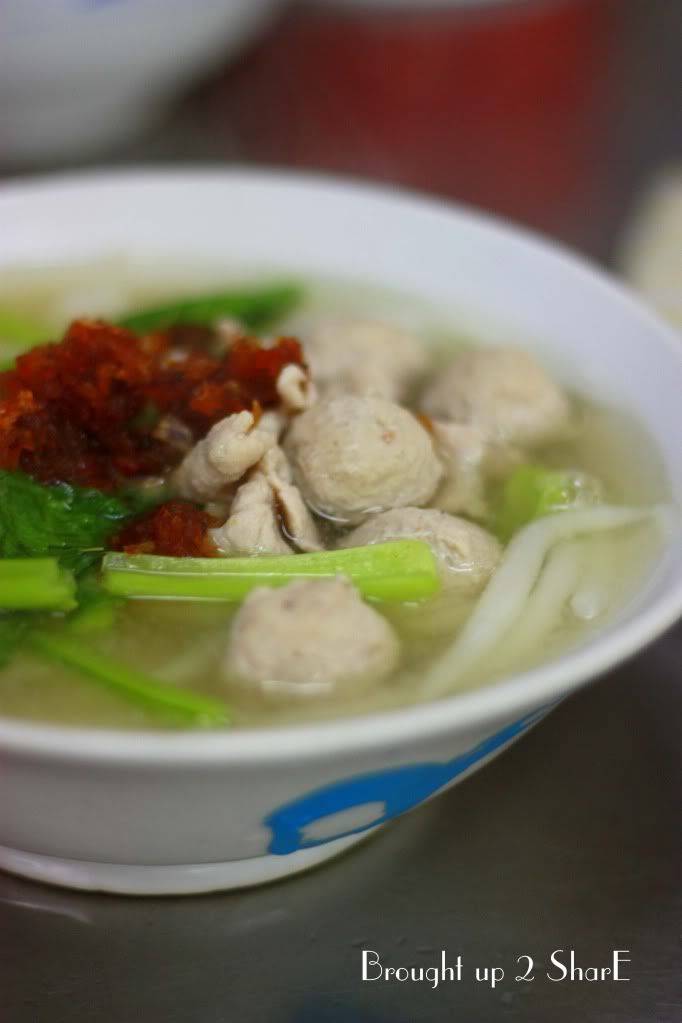 the lady behind the homely recipe
Kuen Jie
(娟姐)
娟姐 客家罗面 咖哩面
Kuen Jie Hakka Loh Mee & Curry Mee
16, Jalan Budiman 2/2,
Taman Putra Budiman,
43200 Balakong,
Selangor Darul Ehsan.
Tel: +6012 624 0001 / +6012 380 9085
Business Hours: 5.30pm – 11pm (夜市 )
With a map enclosed, you are sure to find this place. Do drop by and give Kuen Jie's Hakka Loh Mee, Curry Mee or even the Pork Noodles a try!
I have no idea why Google map suggested Taman Putra Budiman was in Cheras Batu 11. It should be Balakong. Nonetheless, the pointed venue is still the correct place.