From picturesque lochs to scenic vivid highlands, these are some of the attractions of Scotland.
We stopped over at Loch Lomond, located just about 50 minutes away from Glasgow by train. Loch Lomond is known for its largest surface area of fresh water loch in the UK. Stretching up to 24 miles long and five miles wide, its deepest point is approximately 600 feet deep!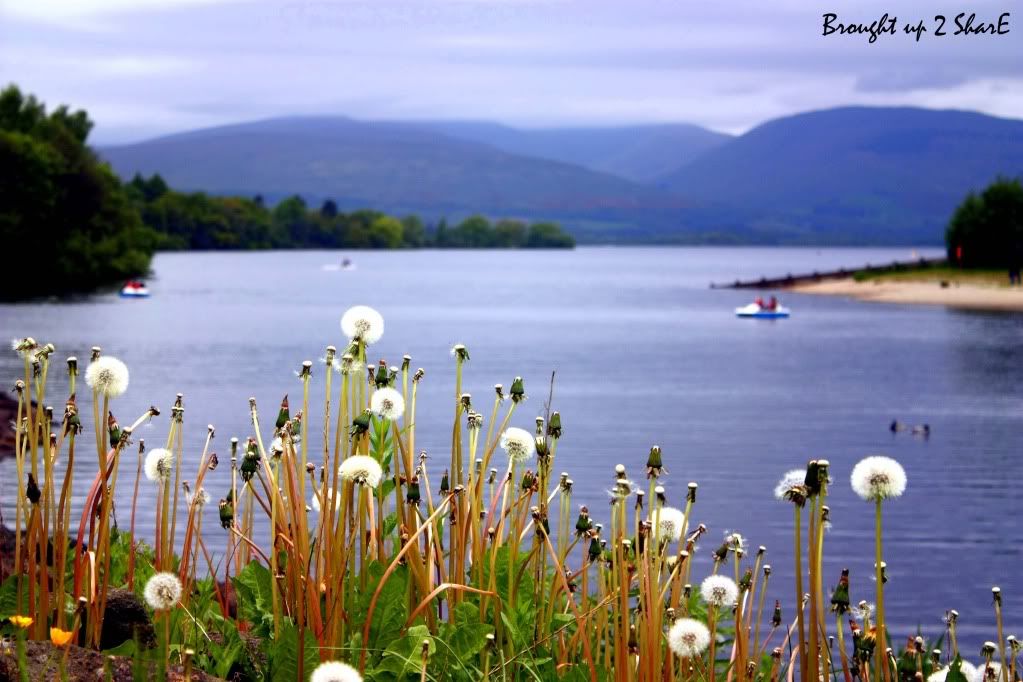 A getaway from the hustle bustle of the city, we made it here for some tranquility and since it was claimed for providing picture postcard views around every corner, why not miss it?
This huge loch is surrounded by highland boundaries and lowland Scotland.
Try boarding a cruise for a relaxing day-out while enjoying the cool breeze and pretty sights of the lake!
Drop by the Loch Lomond Shores for lunch and tea in the Loch Lomond mall, while enjoying the scenic beauty and activities around especially during summer! There's even an aquarium nearby, (which we did not visit) perfect for family day-out (psst… not worth it we thought, for us). Spacious grounds for dog-walking too.
With not much choice, we settled down in Café Zest for lunch. Serving mostly hot and cold sandwiches we preferred something that ought to make us a lil' bit more sated. Gamed for the choice of chicken kievs, 2 sets of Chicken kievs enwrapping some parsley and cream as fillings and 2 side dishes for £10 was somehow tempting. Top up another pound for a lemon meringue cake.
A great disappointment they were: Chicken meat was dry, poorly filled ingredients inside kievs (the ones I bought in Sainsbury supermarket was even better!). The best thing on the plate was the fries and baked potatoes! ;P