TGIF.
Established a significant standing ground in stipulations of big-portioned value for money food.
It's not any new hang-out place for us, especially when we got kind of bored with T.G.I Fridays in KL.
With thought that UK's TGIF would be even better off, we spent social times here one evening, with celebration of dear Lai Yee's birthday.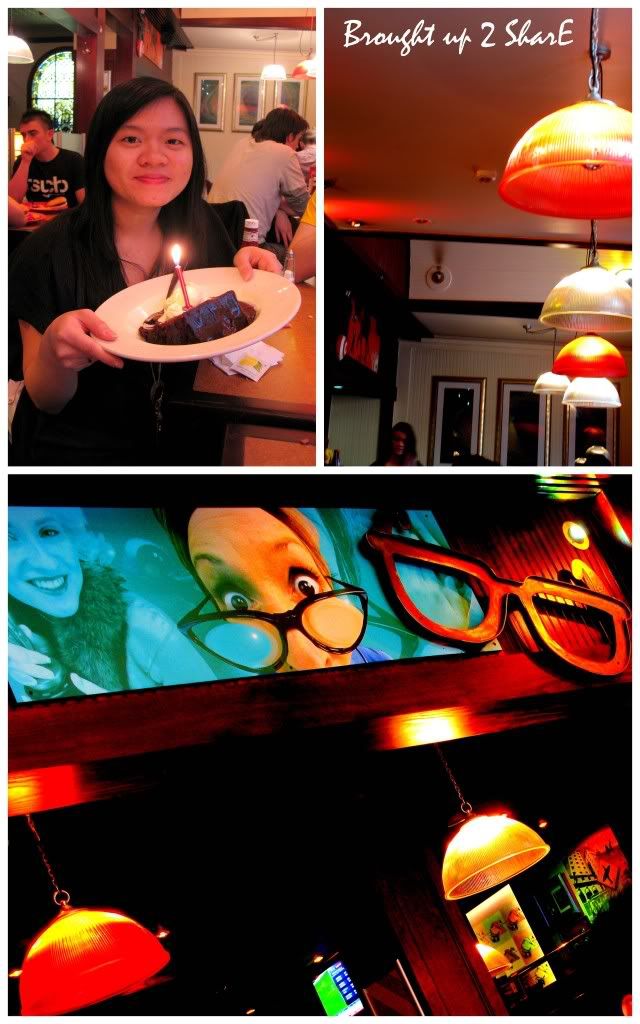 Scrutinizing over the menu here was no big deal as we were just stuck on a particular page that reads "2 courses for £9.99 OR 3 courses for £12.99" (Available from Monday – Thursday only).
For the starter, we had the Jack Daniel's Sesame Chicken Strips. This was worth a praise as the golden brown chicken strips were crispy and chruncy. These little sweethearts were coated with toasted sesame seeds and chili flakes. Dipping them into the Jack Daniel's sauce really enhanced their flavour.
An upgrade to a Sizzling Chicken Fajita costs us extra 3.49 pounds. It was a serving of marinated char-grilled chicken, sliced and served on a skillet of sauteed onions, red & green peppers. Served with warm flour tortillas, guacamole, pico de gallo, sour cream and Colby cheese.
Nothing to shout about in general and the portion is small compared to the one in KL.
Plus, the chickens were oily!!
The Jack Daniel's Ribs was claimed flavourful, but the 'mini'-portion of this minus its credits. The ribs here… I'll never order a rib when eating out in Glasgow as they contain 80% bone leaving behind 20% meat for me to sink my teeth onto. These were served with Cajun battered onion and fries.
Desserts time!
Chocolate Fudge Fixation
Indulge in three layers of moist chocolate cake with rich chocolate & fudge filling, served warm with vanilla flavor ice cream.
Dessert Minis
Pick 'n' mix mini mousses. You can choose 2 flavours between Chocolate Orea, Mint Chocolate Chip, Blueberry Cheesecake, Raspberry or Key Lime Pie.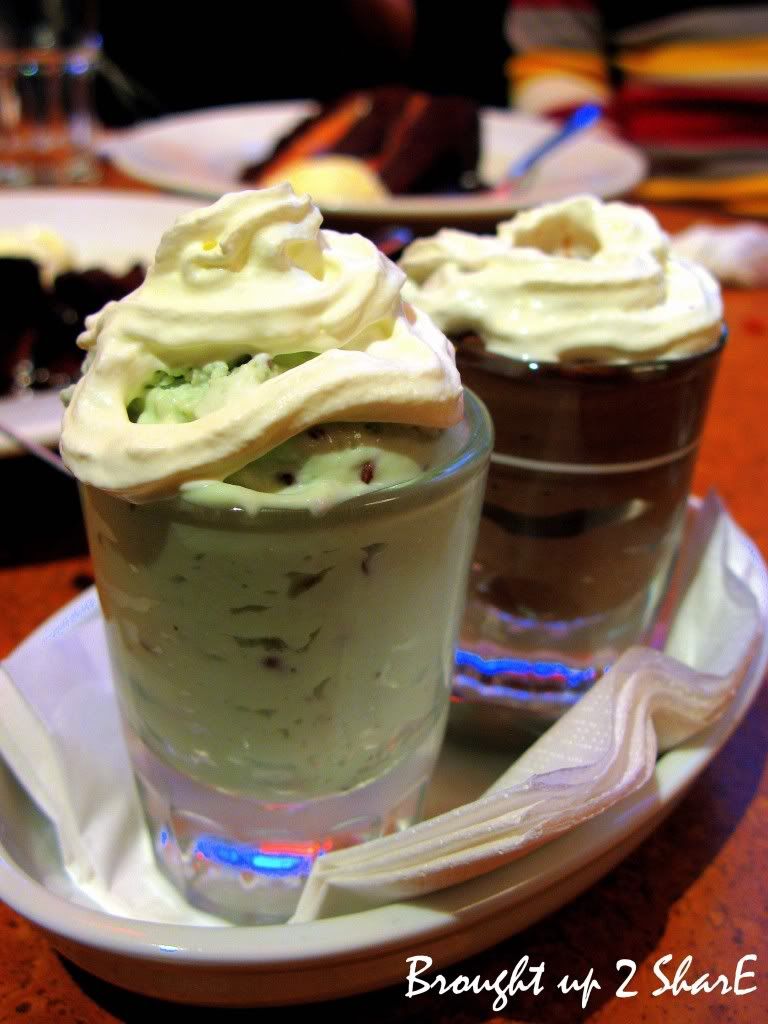 Verdict:
I'd rather dine in KL's Chillies or TGIF! You know what mean ;P
But, good companies compensates everything!
T.G.I Fridays
113 Buchanan St Glasgow,
G1 3HF
Tel: 0141 221 5857