We woke up one morning greeted by bright sunny day in Glasgow.
One morning was spent on some healthy Scottish Farmhouse Breakfast…
(£3.50 for large, £1.99 for smaller portion)
Another morning was spent on meaty dishes of Ale Steak Pie (£3.99) and a giant classic beef burger accompanied with chilled Carling beer (about £6.50 for burger and beer). Brunch to be precise.
Yeap. It happened at Lauders.
We just adore breakfast and beer here.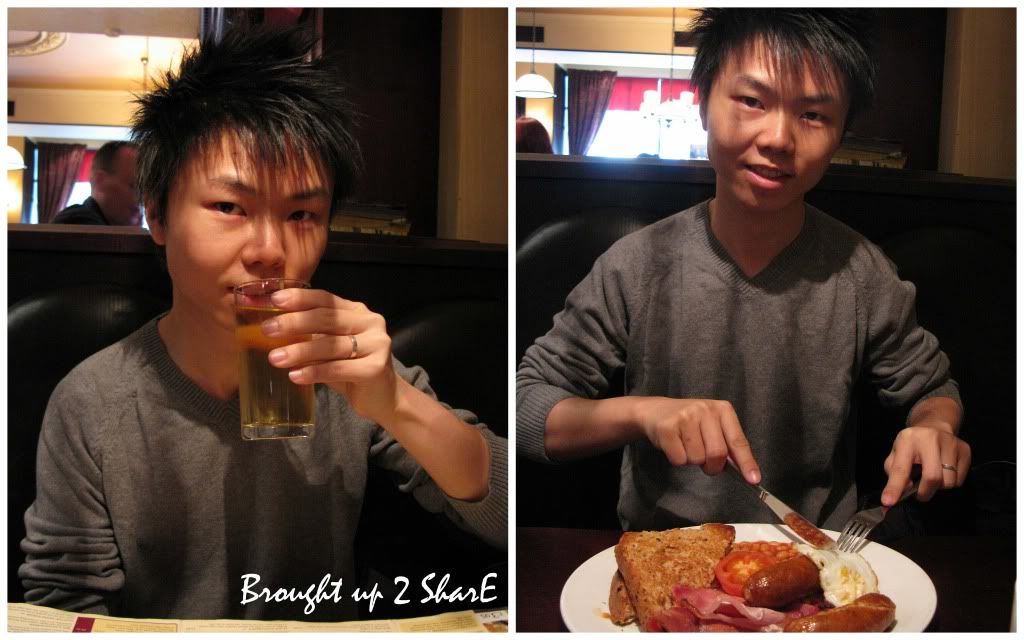 the man & his breakfast
Lauders Bar
76 Sauchiehall Street
Glasgow
G2 3DE
Tel: 0141 332 9690
and…..
Chris got me this cute Momiji doll! (hmm… perhaps I should start a collection).
You can visit their official website HERE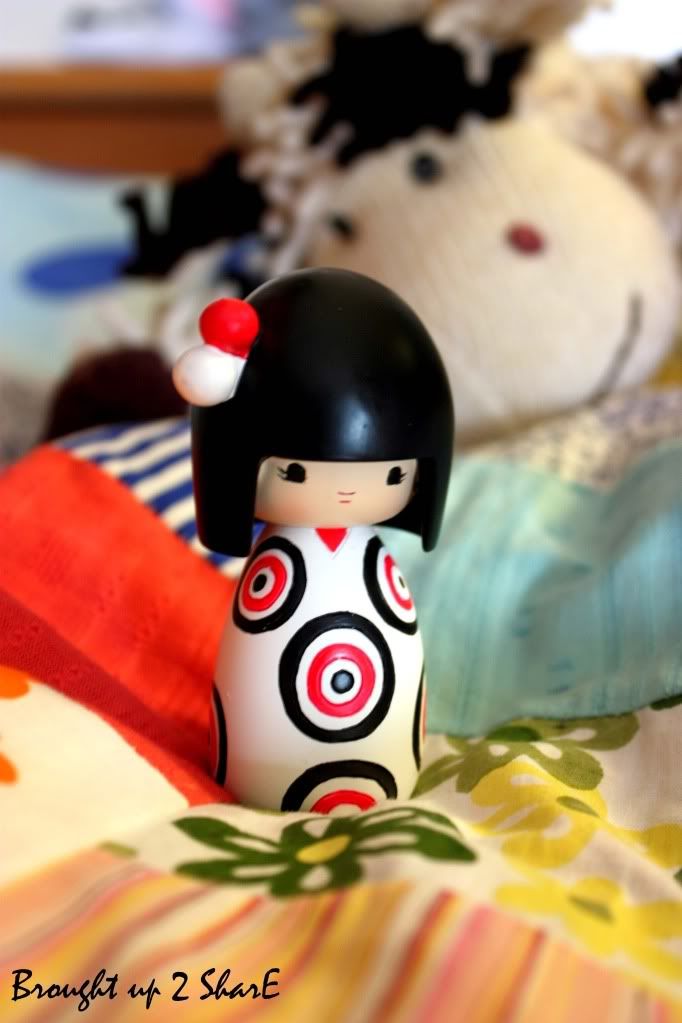 Momiji are block dolls bagged with a touch of femininity in the world of cool collectibles. I would now love to take a bow and say konichiwa to these cute dainty dolls. This is a cute collection of message-bearing friendship dolls from the land of the rising sun. I just love these hand-painted Japanese beauties that are set to take over the desks of designer doll fans. FYI, hidden inside every doll, there is a tiny folded card for your own secret message! I think I just found a new hobby.
I can't wait for exams to be over soon.
We're craving for another exciting holiday so badly! 🙂