Another semester has gone!
I am once again feeling unbound after finishing this semester's test.
Lucky I am.
To have friends that put in so much effort in making my 23rd birthday a memorable one, right here in Glasgow.
To own a BF that joined in their set up to surprise me by bringing me out here and there to explore Glasgow city center just to kill time.
And bought me special dinner too. Yum.
Spending time with friends is essential of course.
But a dinner for 2 with the BF is also a special ritual on birthdates.
We went for an Italian cuisine at O' Sole Mio, a little eatery nestled on Bath Street. A rather classy restaurant, not really spacious but warm & cosy.
A candle light dinner have indeed churned out some romantic atmosphere.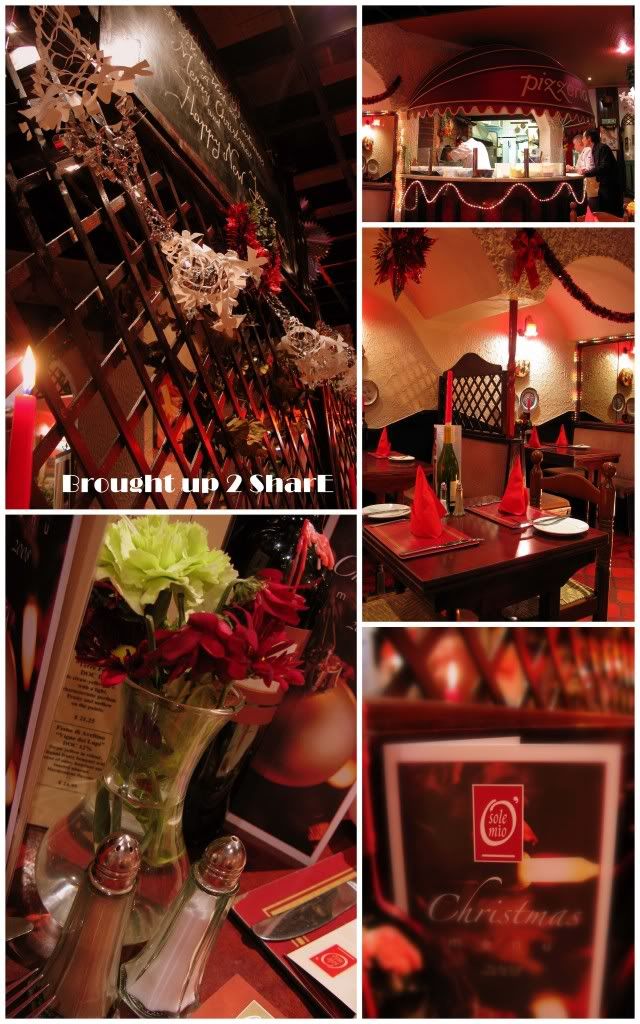 However, there was one male staff that somehow got on our nerves. Arrogant old man. Issh.
Well, he did try to be nice in the end by helping to take a picture of us both though.
Coming back to the food,

The Main Dish of the night:
Yours truly. Non-edible. ;P
Spaghetti Pescatore – £ 10.50
Cooked aromatically in garlic & tomatoes, spreaded bountifully with baby clams, mussels, calamari, scampi and prawns. Heart the calamaris! Springy and fresh. Worth a try.
Risotto al Funghi – £ 8.30
Mixed with cheesey bits and mushrooms, it was fragrant and delectable, but to a certain extent as your appetite will be too jam-packed if you had too much.
Dessert
Hot Apple Pie with Ice Cream – £ 4.50
A sweet ending with a hot and cold mingle will be flawless.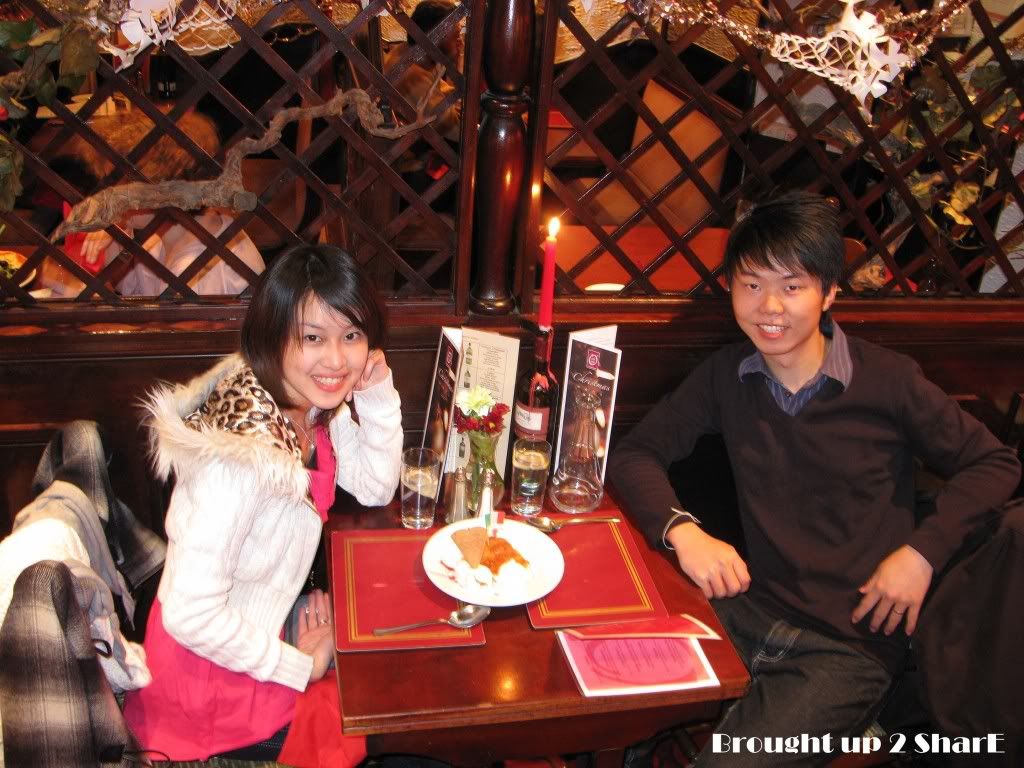 Thanks for the great birthday dinner Chris!
and your presence.

Surprise from F.R.I.E.N.D.S.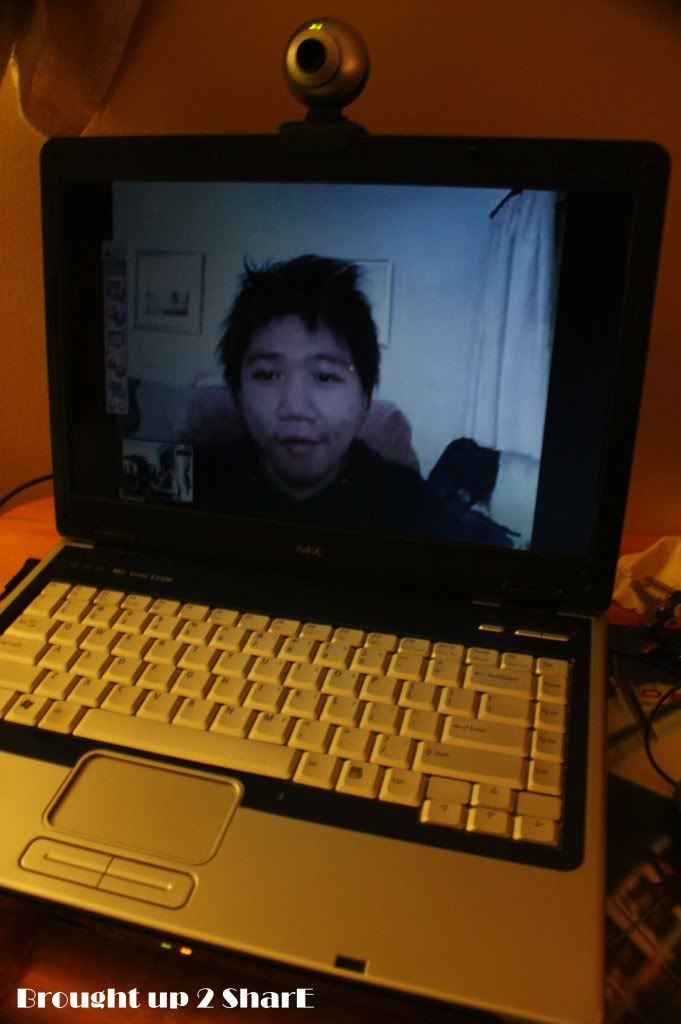 Effort.
Creativity.
Great cooking skills.
Friendship.
Love you guys! Thanks for making it happen 🙂
To Velix & Aberdeen gang… thx for the birthday song on webcam!
Food that satisfied my cravings. They prepared my favourites!
Nasi Lemak, Tempuras, Braised Pork in Vinegar, Salads, Curry Chicken and Crabs!!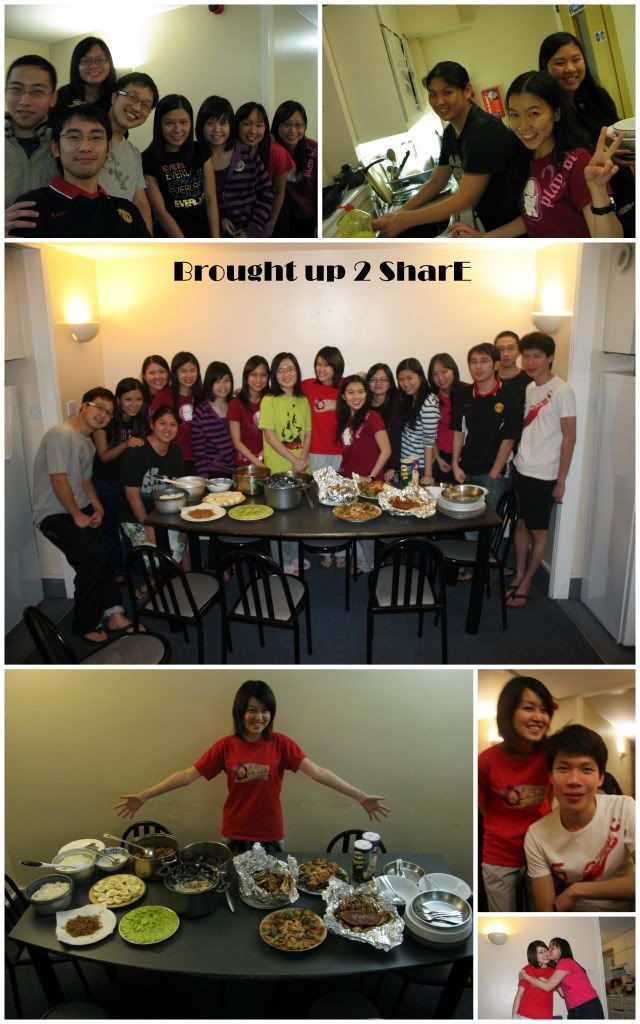 Our Christmas holiday will officially start next week!
Chris and I will be away to Paris, Austria and London for Christmas and New Year. Can't wait!
Dearest Readers, Floggers, Bloggers and Friends,
We would love to wish all of you…..
Merry Christmas &

Will have more updates in Year 2009!
Have a great holiday everyone!
O' Sole Mio
34–36 Bath Street
Glasgow
G2 1HG