A morning leisurely walk around the Bencoolen Street and doing prayers in the Kuan Yin Temple nearby with my parents was favourable. Spotted a stall weighed down with local folks having their famous Katong Laksa magnetized me. We settled down at the Dragon Tree stall for a substantial meal before moving on for more go sees.
Nasi Lemak was fulfilling. Prefered having nasi lemak in packs, and especially with banana leaf wrapping up the fragrant and spicy teasure ;P
An addition of Otak-Otak to it gave the 'kick'.
CCF with sweet sauce and chili was something i longed for since left for Glasgow. I find every serving of food we ordered an antidote!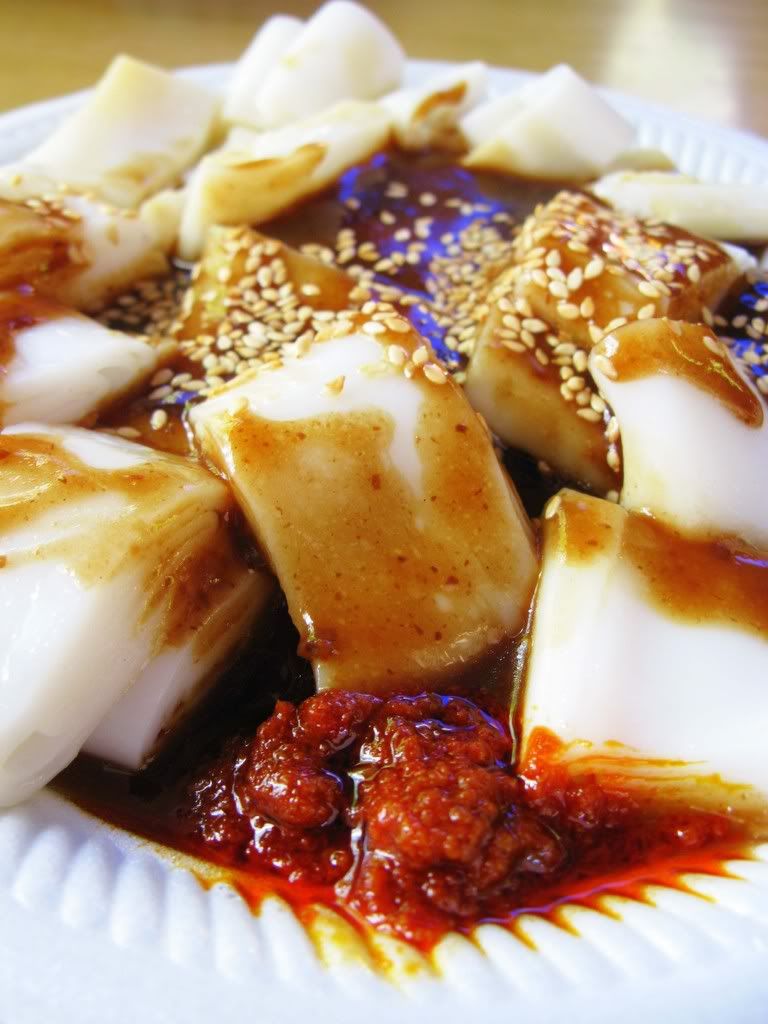 Wun Chai Ko (literally translated as baby bowl pudding…… or Rice pudding). Another thumbs up!
The stall's specialty: Katong Laksa. Only a spoon is provided to feed yourself ;P Clearly, they want you to savour more of their tasty, spicy and aromatic broth. An addition of pounded herbs and chili added the 'oomph' to it definitely. Spicy! I like.
I was eyeing on next stall's Wan Tan Noodles but I was too full to gobble up anymore ;P Till next time 🙂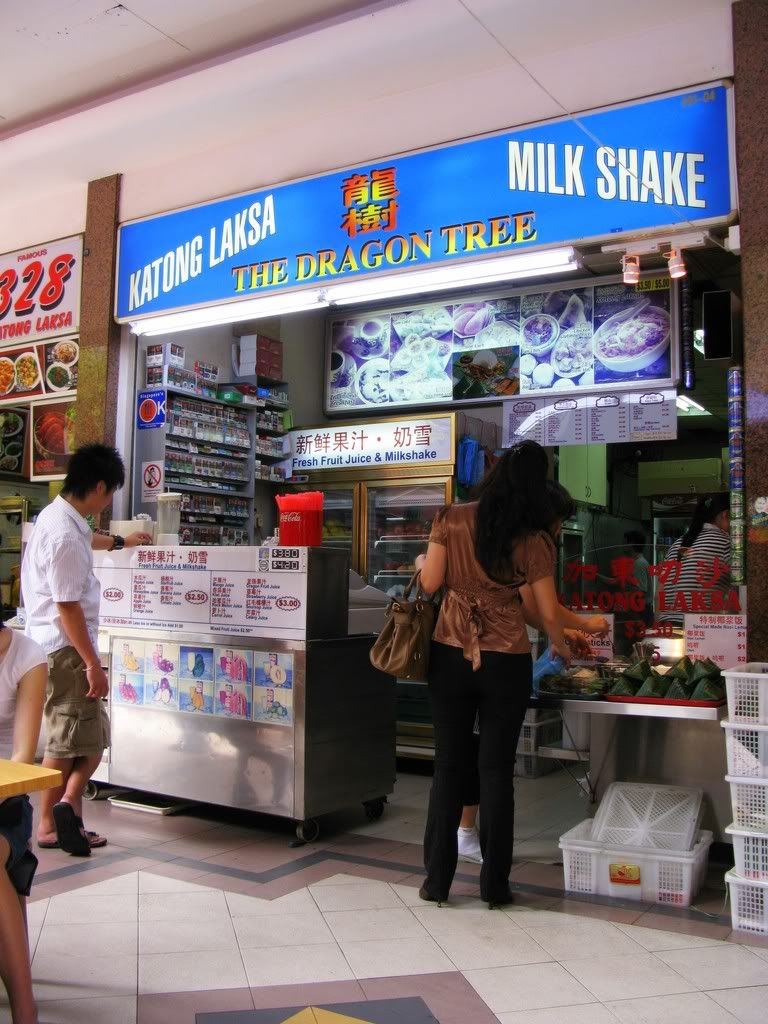 The Dragon Tree Milk Shake House
180, Bencoolen Street
#01-04 S189646
Tel: +65 6238 7156