Every now and then, we would convene for the same reason…
FOOD's the main agenda, but a tête-à-tête with the food bloggers was another flattering jiffy!
And this time, we had Pick n' Brew in mind……
An additional gain for us was the proficient service that Jackson attended to. Good recommended food and coffee, welcoming us to impart a comfortable dinner session.
Attendance:
What's more attractive now is the APRIL PROMOTION that they still offer for patrons who dine in! What are you waiting for?
Need some convincing reasons? May these representations below induce the inner you who's so tempted to try!
1. Ideal Ambiance
Separated into areas of different intent, you can just sit back, relax and enjoy your meal feeling all cozy and at ease.
2. Decorative and matching bits and pieces
Feel like grabbing them home…. ;P
3. The Fare
BREAD with OLIVE OIL and BALSAMIC VINEGAR
SEAFOOD CHOWDER (RM13)
Fresh, creamy seafood broth
CREAM OF MUSHROOM SOUP (RM13)
Made up with cream of wild mushrooms
CHEF'S SPECIAL INTRODUCTORY SET (RM10) – Set B
*This is one of the APRIL PROMOTION SET*


The Roast Lamb Rack with Onion Marmalade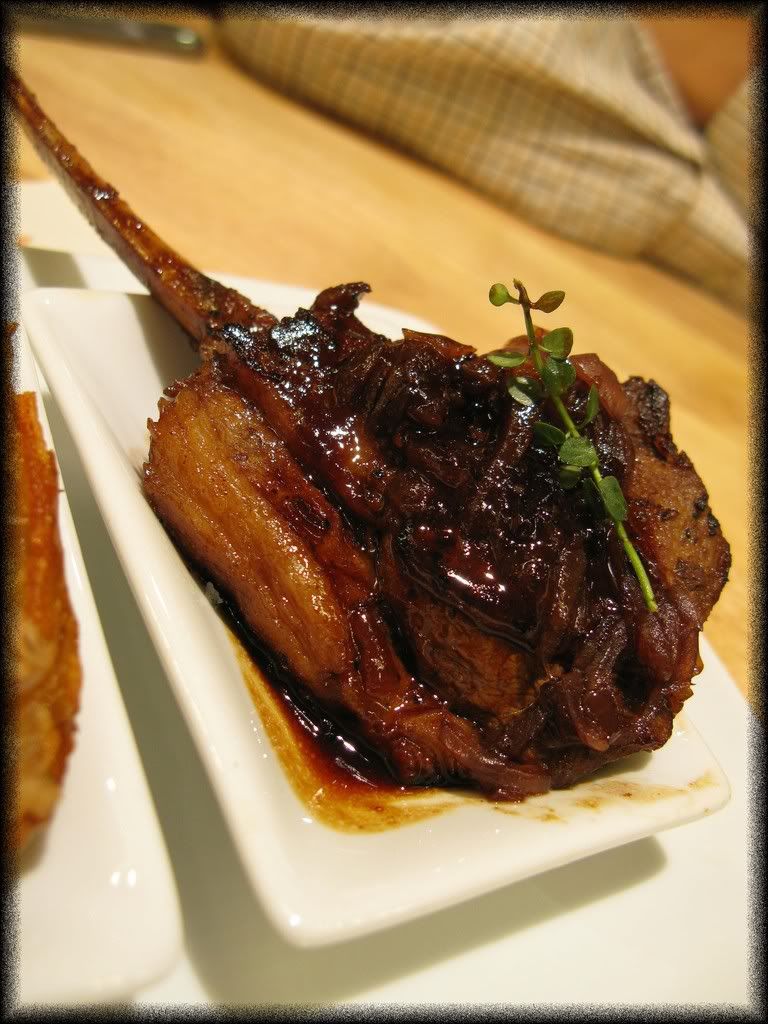 Oven Baked Potato Skin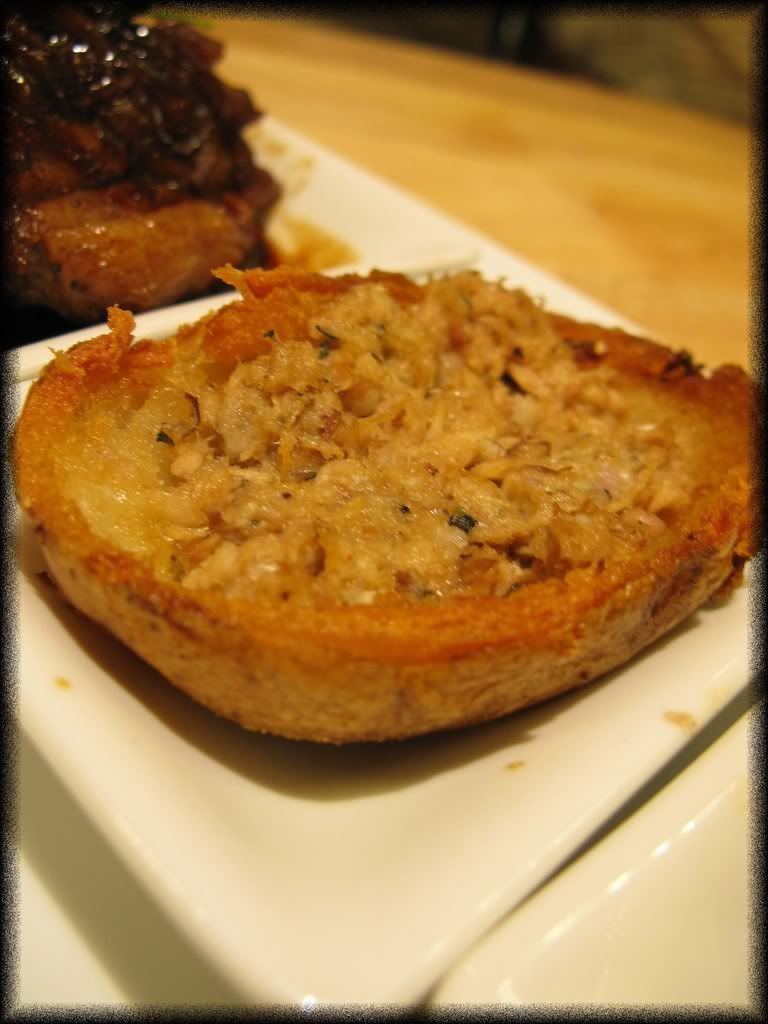 Salmon on Spinach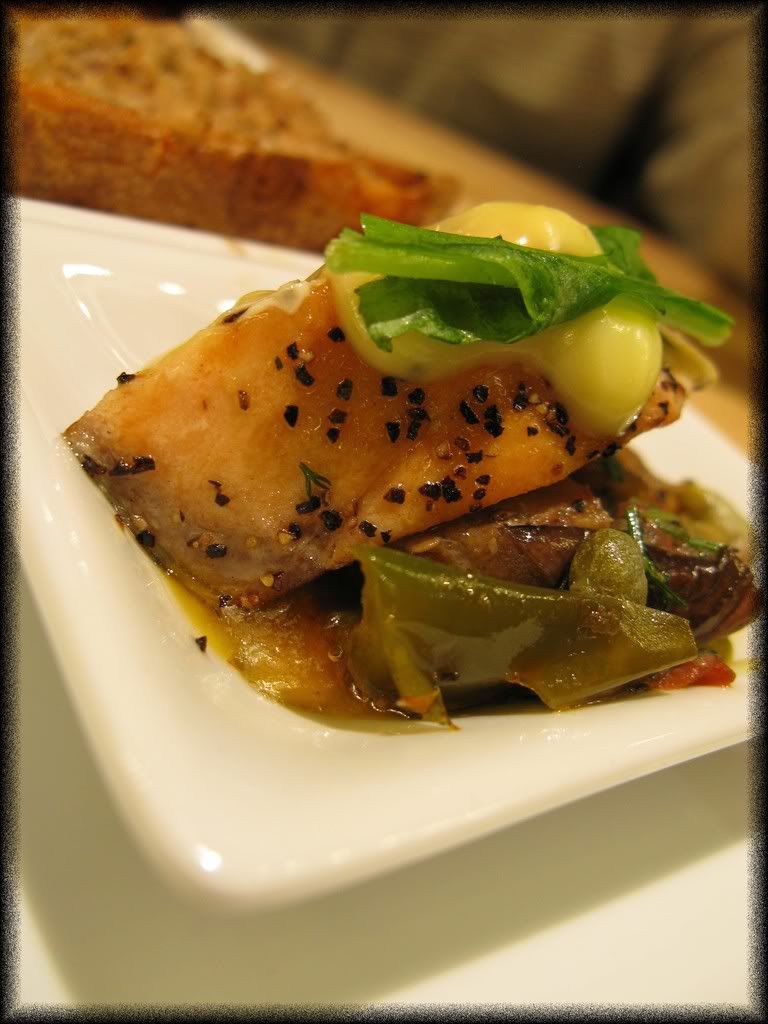 SPANISH PRAWNS AVOCADO (RM 19)
Prawns, avocado, green olives and tomatoes tossed in Tahitian dressing

OVEN BAKED OATS AND ALMOND CRUSTED SNAPPER (RM28)
With roasted vegetables and potatoes, served with chunky basil tomato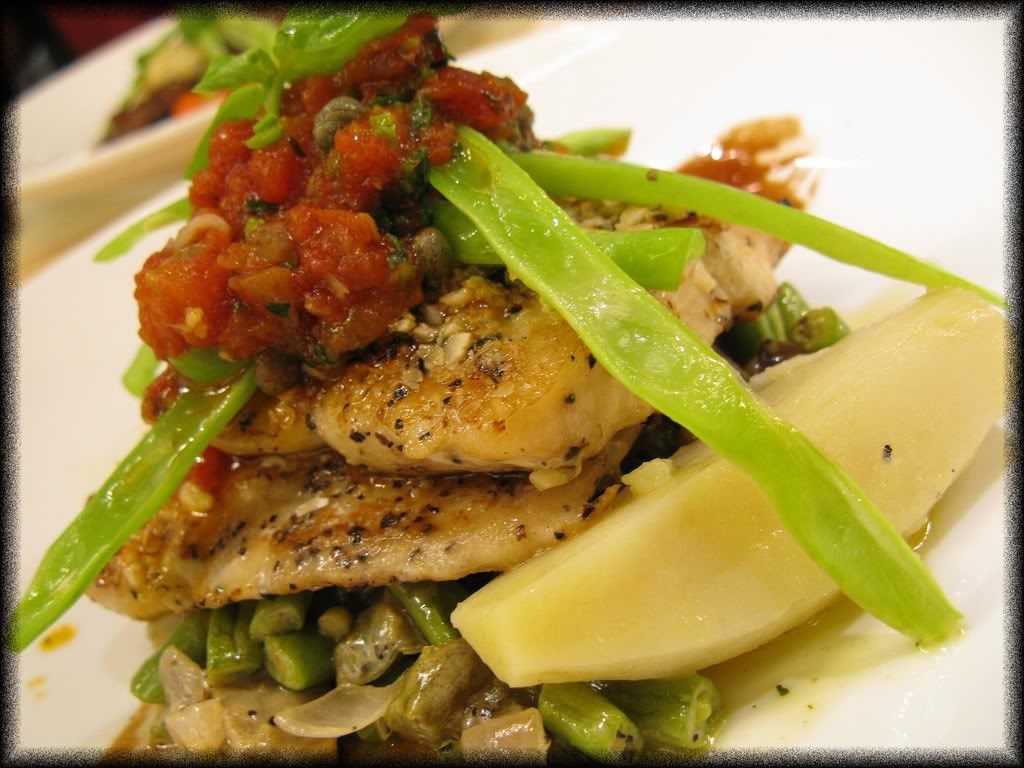 GRENOBLOISE SALMON FILLET (RM 32)
With boiled potatoes, roasted vegetables and lemon capers butter

BRAISED LAMB SHANK (RM 38)
Served with mashed potatoes and asparagus

GRILLED RIB EYE OF BEEF (RM38)
Served with cream of onion and red wine sauce

LAMB TIKKA (RM 17)
Skewered pieces of marinated lamb with flavored rice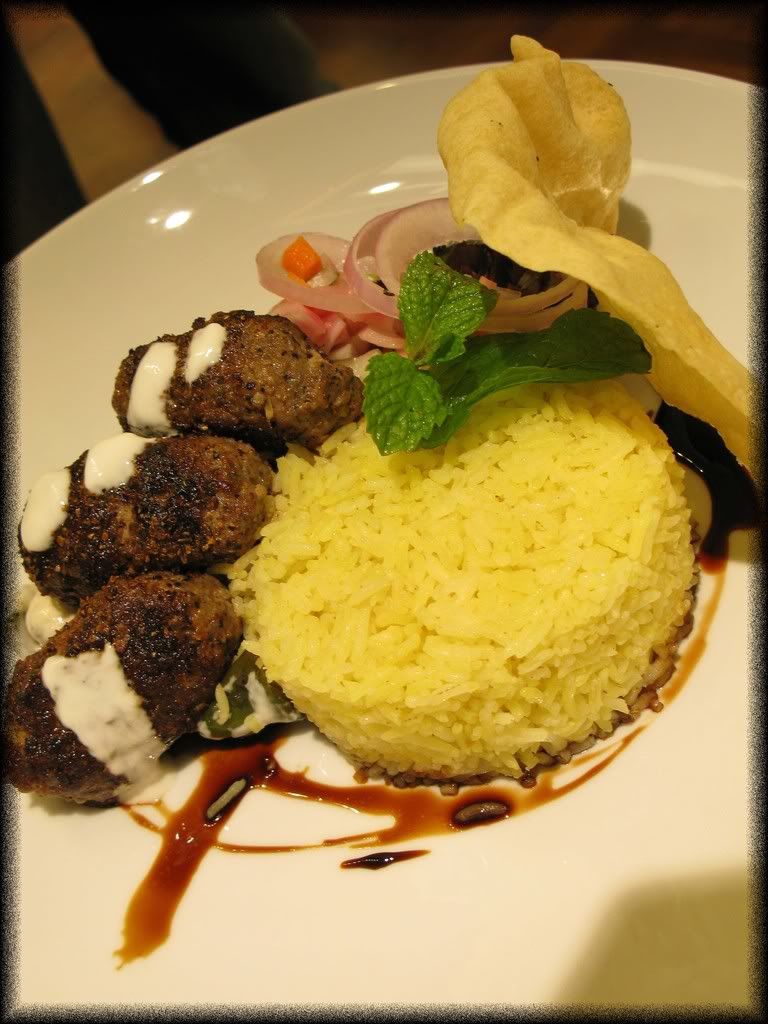 PENNE CARBONARA (RM 18)
Served with beef bacon in cream sauce
ANGEL HAIR MARINARA (RM 22)
Served with prawns, green mussels and squid in tomato sauce
4. Scrumptious Desserts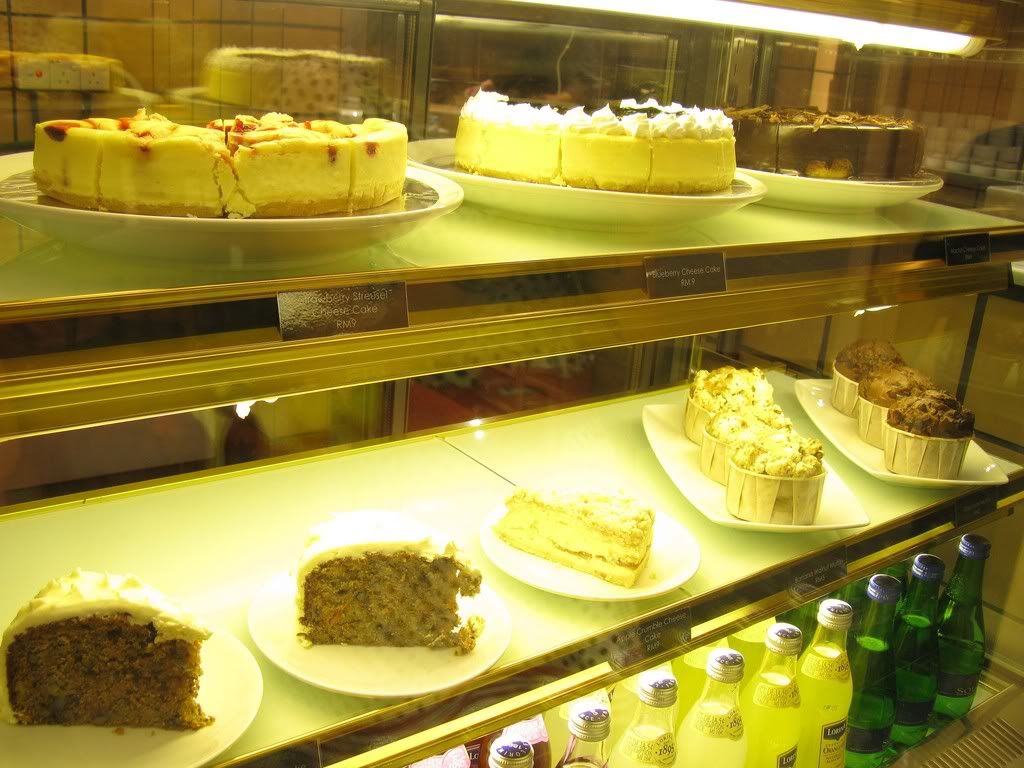 BLUEBERRY CHEESECAKE (RM9)
APPLE CRUMBLE CHEESECAKE (RM9)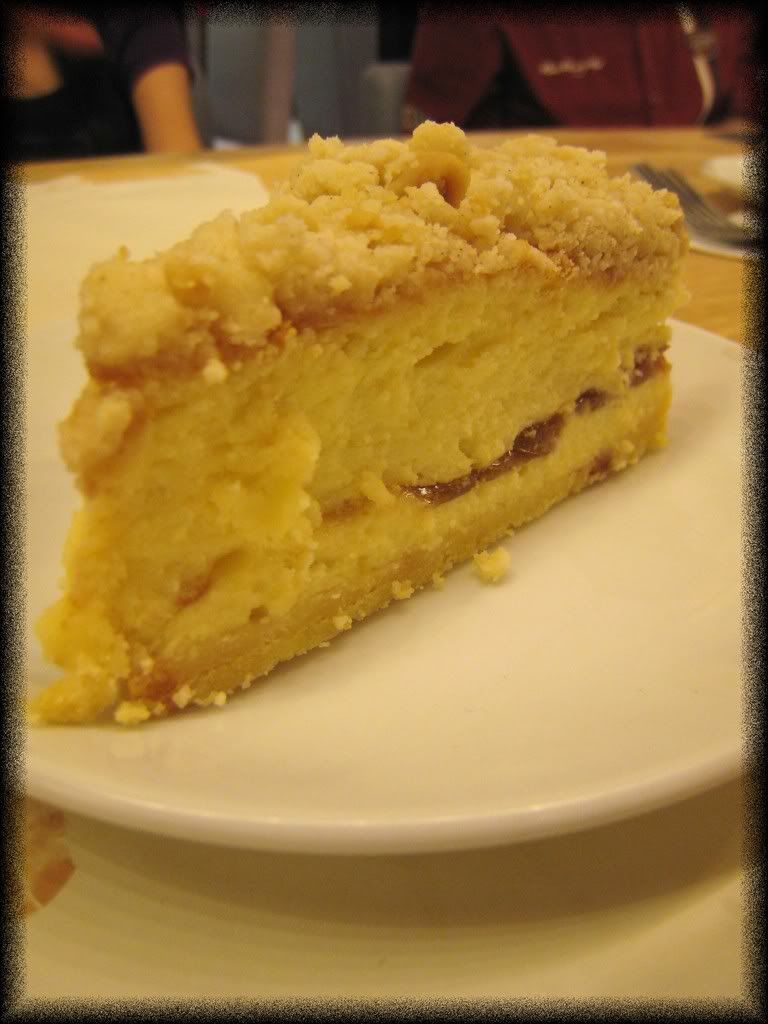 5. The Coffee *that you should not miss out*
Being a non-coffee lover like me, I'm still attracted to the aroma exerted from the hot drink of roasted beans. A stimulant… A psychoactive substance…
OK. I can't take coffee as I'll have gastric after that. Yes. What a waste… 🙁
But watching the others drinking, they're really satisfied. It must be good…
Pick n' Brew serves an array of coffee from around the world! PICK the coffee beans of your choice and they'll BREW 'em for you!
COLUMBIA BEAN in MOCHA POT

Nothing but great, we enjoy everyone's company and are always looking forward to our next get-together again! 🙂
Good food that catered us fulfilling appetite!

Pick n' Brew
F233 1st Floor Promenade
One Utama (above SOHO)
Tel: 03-7726 0102
Email: info@picknbrew.com
Web: http://www.picknbrew.com
Opening hours:
Reviews on their GlenMarie outlet: