The cafe society that are conspicuously the 'in' thing found in our country. The obvious growth can be noticed, for example HK styled char chan teng. Picking up from there and develop gradually into a coalescence of the variety of foods, there born the various cafes expanding throughout our city. Joyous Cafe is only one of them, located in Kajang.
I really like the decor and interior of this restaurant. Simple, not really authentic, but somehow it's not adulterated with the wrong colour combination that render it uncomfortable. Love the whitish surroundings and smiley faces pinned up on the wall! Went well with the name of the cafe.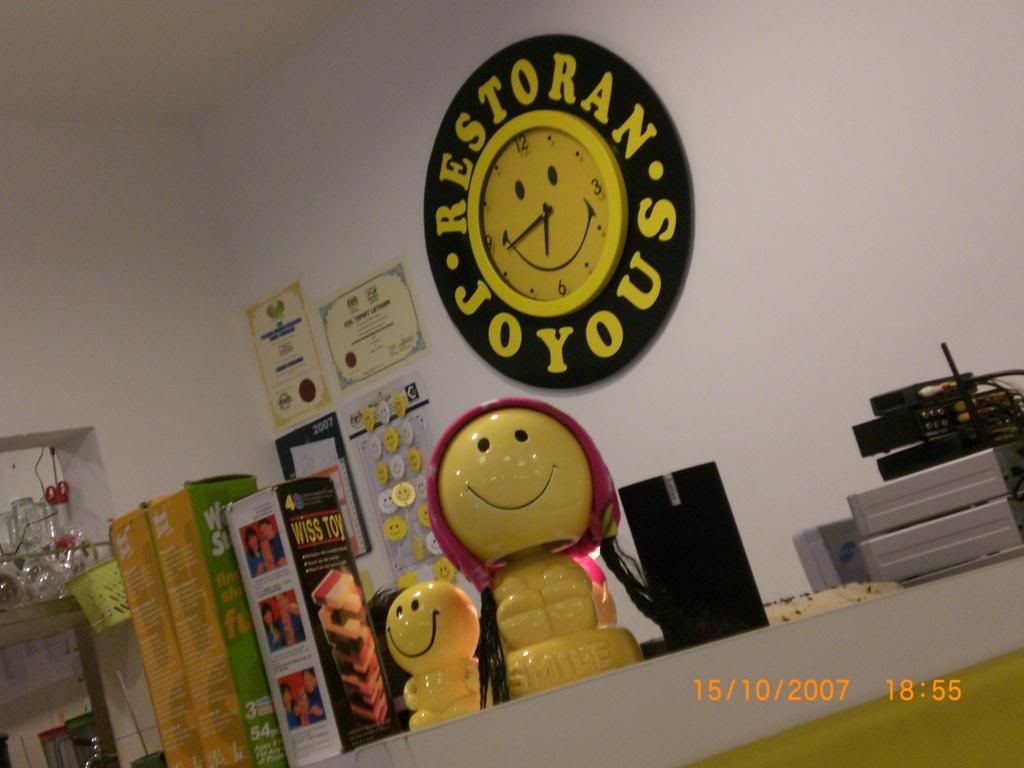 Their joyous counter 🙂
It was a Sunday dinner session with Chris's dad. Cool weather due to the drizzles of rain non-stop, Chris's dad warmed himself with a cup of hot Ipoh White Coffee which is priced at RM1.80.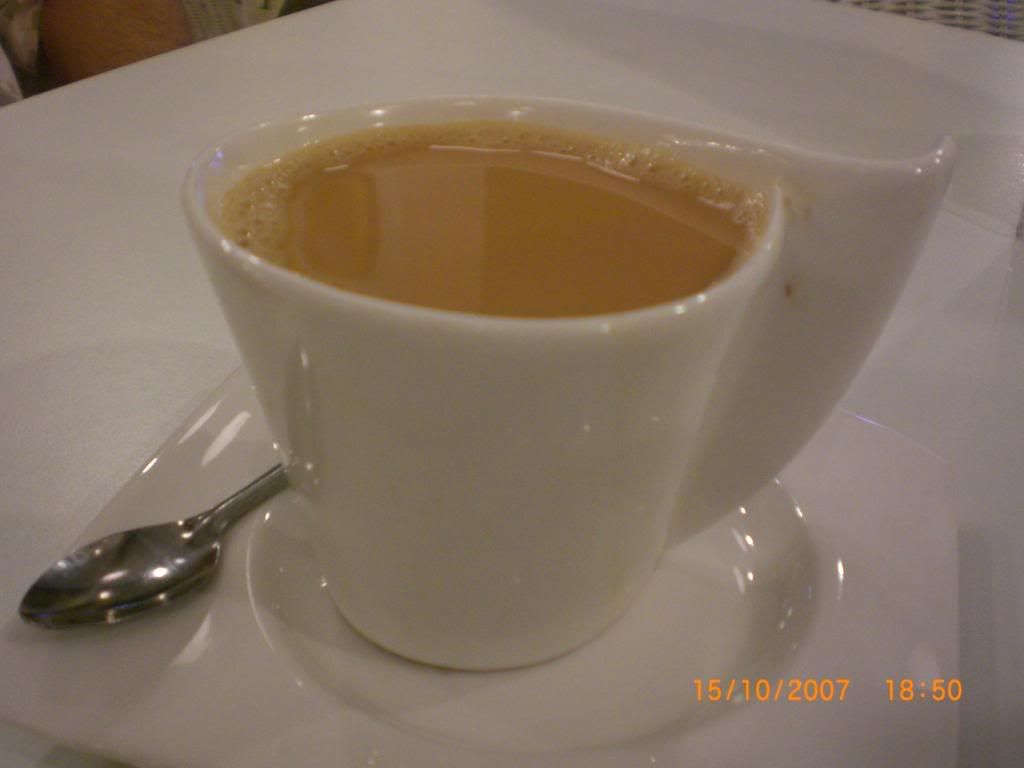 We just had to have our preference of Honey Milk! Priced at RM3.50.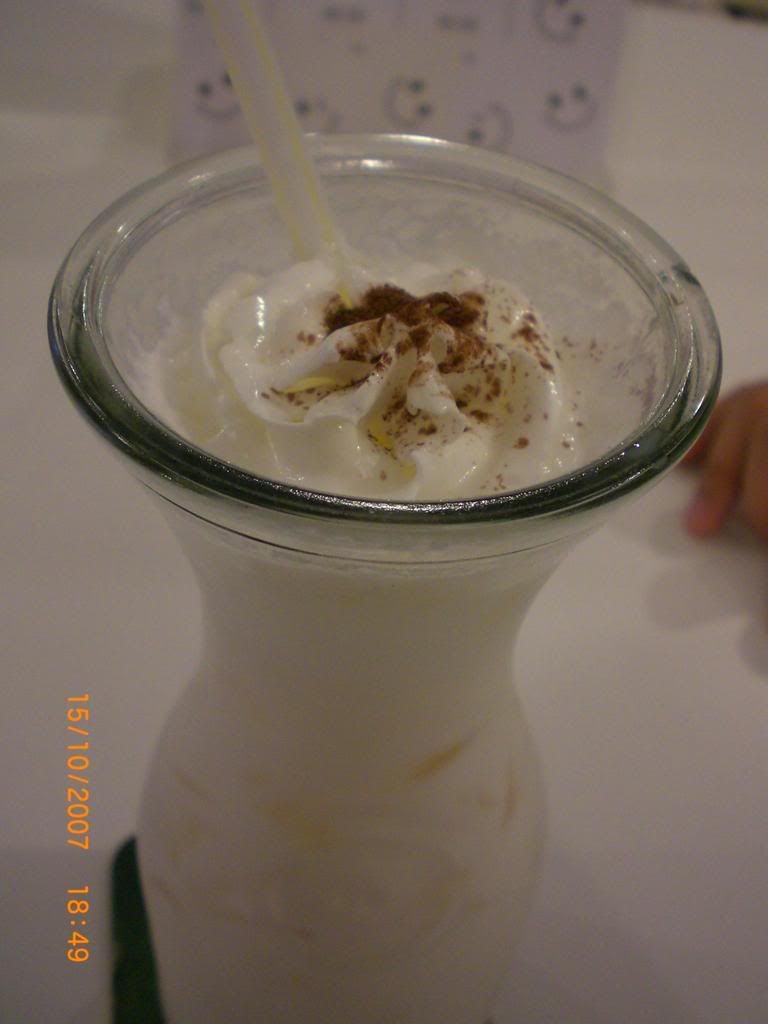 Here comes our most substantial meal 🙂
For Chris's dad, he had the Fried Yee Mee priced at RM5.90. Normally rated, perhaps too much gravy?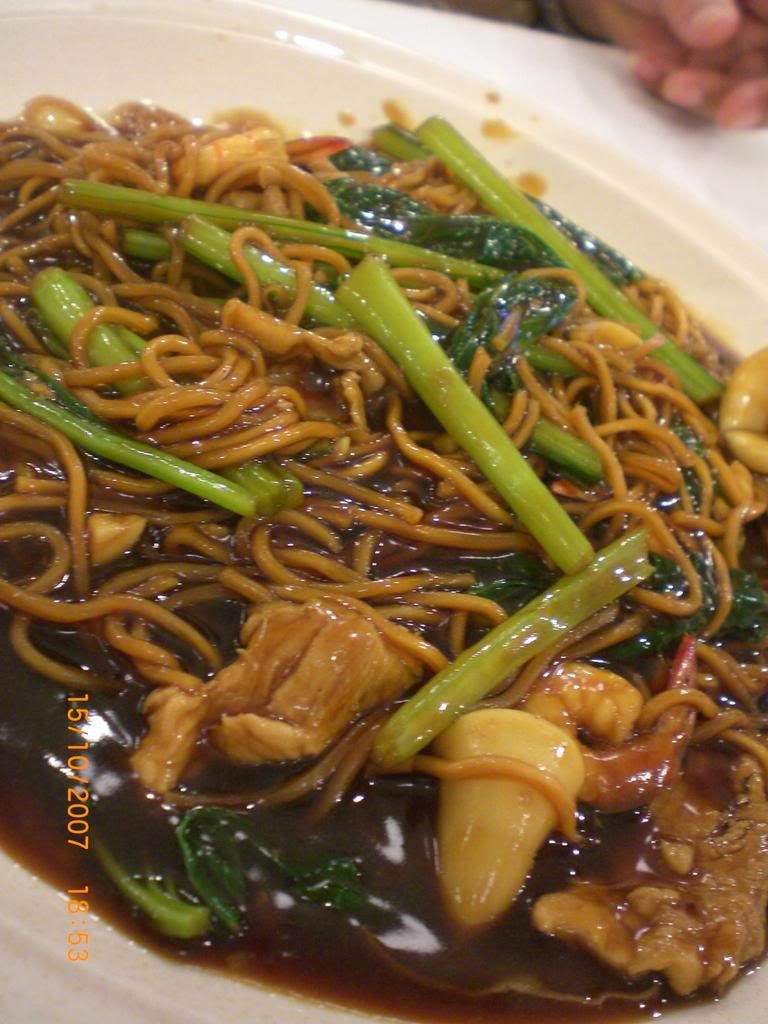 Chris went for their Thai Salad Chicken Rice for RM7.90. Oh my.. the fried chickens that were topped with Thai salad sauce were heavenly tasty! Yummy! A sweet and sour sensation that'll boost your appetite. Worth a try with reasonable price 🙂
As for me, I went for the Black Pepper Butter Chicken for RM11.90. Another dish that fulfill my expectation, thumbs up for the juicy piece of meat! The layer of melted butter cooked with black pepper spreaded over the chicken was a flavourful one! That moment, I didn't really mind and count those heavy calorie that I'll gain! well… regret only after that ;P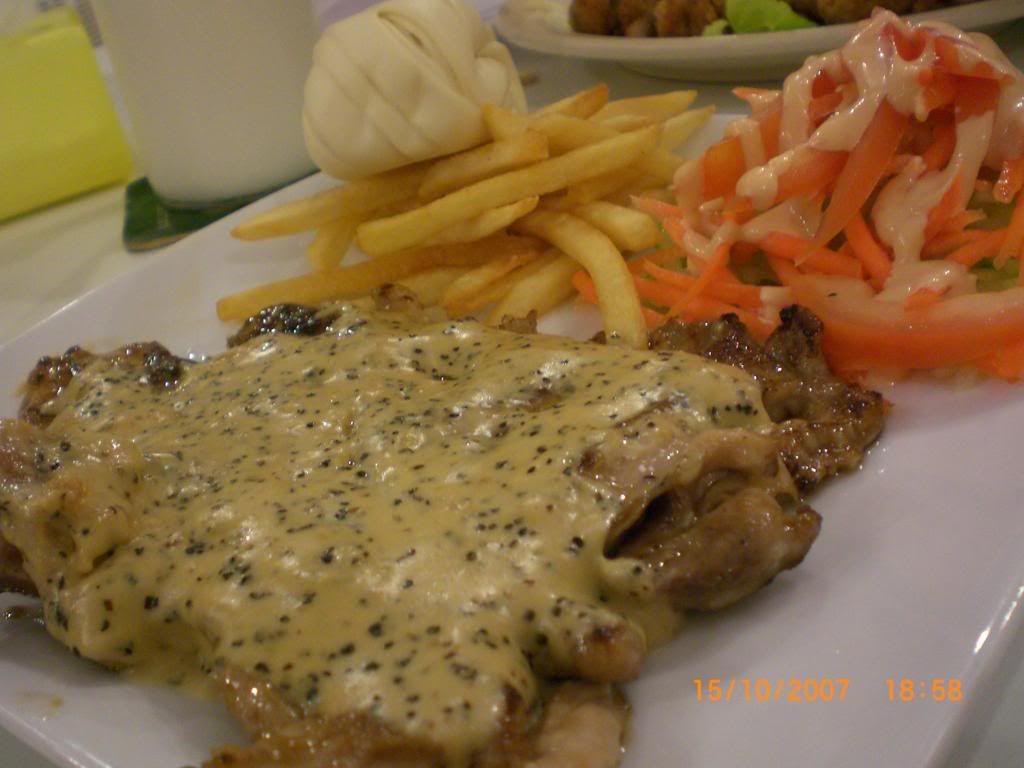 However, the bun (man tao) served with this portion of fillet was as hard as a rock!! Think they didn't even reheat it!
Worth to waste the time and money on this place 🙂
Don't know about other dishes but the ones we had were just nice… 🙂
Incorporating the logo and motto of this restaurant..
Stay smiley!
Clear off the Monday blues 🙂
Joyous Cafe
No1-G, Jalan Berjaya 11,
Taman Berjaya, Sg.Chua,
43300 Kajang.
Tel: 012-5011 456 / 012-3329 394