Finding the perfect sofa to match your furnitures or house design / layout can be very challenging. It has to be of good quality, your preferred colour and size, nice fabrics and the right design. We spent quite sometime scrutinizing websites and visiting show galleries to hunt for the right sofa for our family hall upstairs. Thank god we stumble upon this:
They design, build and sell their very own concept of sofas; from contemporary to premium.
We absolutely love Custom-Made Sofas: tailor-made to your exact requirements. Who doesn't?
In spite of the many advantages of purchasing a custom-made-sofa, doing so is becoming rare – as many thought it will definitely cost a bomb!
Well not now!
Buying a customised sofa is the best option! First of all, it is far quicker to have a sofa made to measure. This is certainly quicker than searching online or in-store for the ideal sofa. For the most part, the ideal sofa does not exist (very true). Therefore it is much easier to create the perfect sofa by choosing the fabric, leg design and the dimensions of the sofa.
Just choose your preferred design and colour, you're all set to buy your dream sofa!
Additionally, to have a sofa that is completely customised is an opportunity to own a rare, one-off sofa. Imagine creating the only sofa of its type on the planet! Well, we love that!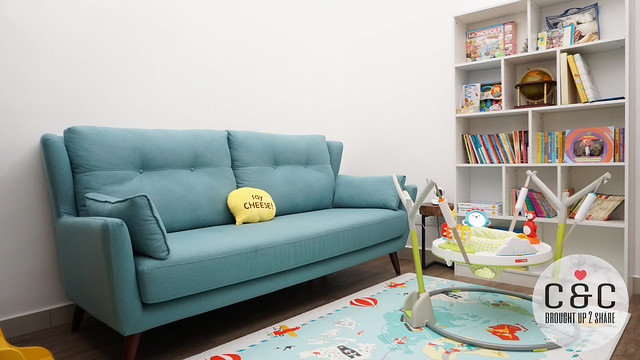 Talking about price and budget, that's one of the main criteria we focus on besides quality. At Flexis Haus, you can have your sofa designed and made with this price:
1 seater : RM1980
2 seaters : RM2880
3 seaters: RM3680
They adhered to the requirements of their clients and balancing between design & comfort. With their own manufacturing capabilities, quality is assured. And the what we love most besides its design, is their Fabric!
Using the FibreGuard technology
Woven to protect
Proven both stain resistant and long lasting, FibreGuard fabrics are engineered from the inside out to perform. They're 'life-friendly': offering fabrics ready to stand up to anything daily life can throw at them.
2. High Quality, Durable Fabrics
The FibreGuard effect is permanent, meaning that the stain-free properties in your fabrics will last long after washing or prolonged use. They've ensured this as all FibreGuard fabrics undergo numerous textile tests in independent laboratories to ensure that they're durable, reliable, and of a consistent quality.
3. Cleanable with Every Stain
FibreGuard fabrics are seriously easy to clean!
There's four steps to cleaning our fabrics, and two of those are 'water'.
Don't Panic!
Water & Blot – Blot up the stain with water and a paper towel.
Water & Circles – Apply more water and gently rub with a microfibre cloth.
Air-Dry!

How to Clean (in details) HERE: https://fibreguard.com/how-to-clean
FibreGuard fabrics have undergone stringent testing to ensure that not only are they easy to clean, they're tough enough to withstand our harshest testers: kids!
It is able to stand up to whatever household stain you throw at them, no matter whether it's ice cream, coffee or ketchup, ballpoint pen or red wine!
And as for ours, we went for a 3-seaters sofa with FibreGuard fabric of course, and of turquoise colour. It just shines on our 1st floor family hall. They also have extra legs beneath the sofa to withstand the weight (as Mini C loves jumping on it sometimes).
6 years WARRANTY!
Quote "broughtup2share" for 20% Discount for all sofas
FACEBOOK GIVEAWAY: RM500 Flexis Haus voucher X 3
Like @flexihaus & @broughtup2share on Facebook
Tell us why you love Flexis Haus's sofas?
The best answers will be picked by Flexis Haus!
*RM500 vouchers only applicable for 3 seaters and above
Click HERE to join!