We're back! and in less than a week's time, we'll be laying our appetite back onto Malaysia's authentic fares that we've been longing since god knows when!
This post was back dated to early June, when we visited Bath after the memorable visit to Sugar Bean's territory in Cardiff. (Read about it HERE) Thanks again for the great hospitality sugarsugarbeanbean!
It was a one day trip. Only half an hour from Bristol and about 3 hours from London by bus, this small city is definitely worth a visit. Welcomed by sunny and cooling weather as well as blue skies perfect for taking breathtaking scenic pictures.
Bath is a city that became a world heritage site back in 1987, laid out with choices of museums, theaters, cultural venues and not to forget the Roman Bath, which helped to make it a major tourism center.
Well, besides visiting the museums, this was where we spent our one sunny day in Bath:

1. The Roman Baths
It's Roman site for public bathing is still well-preserved, with 4 main features; Sacred Spring, the Roman Temple, the Roman Bath House and the Museum. There's another modern building nearby this ancient structure which is the new Bath Spa for public bathing and spa, with considerable pricing as well. For more information on the Roman Bath, click HERE.
2. The Pump Room
The Grand Pump Room is located just next to the Roman Baths, connecting its way to receive more than 1 million visitors a year! (from what I read…) It was regarded as a social heart of Bath, this posh restaurant was known to portray neoclassicism and there is also hot spa water drawn for drinking. While enjoying morning coffee, lunch or afternoon tea, your appetite will be accompanied by live music!
We had our lunch here.
Tel: 01225 444477 to make a reservation for lunch or tea on Mondays-Fridays.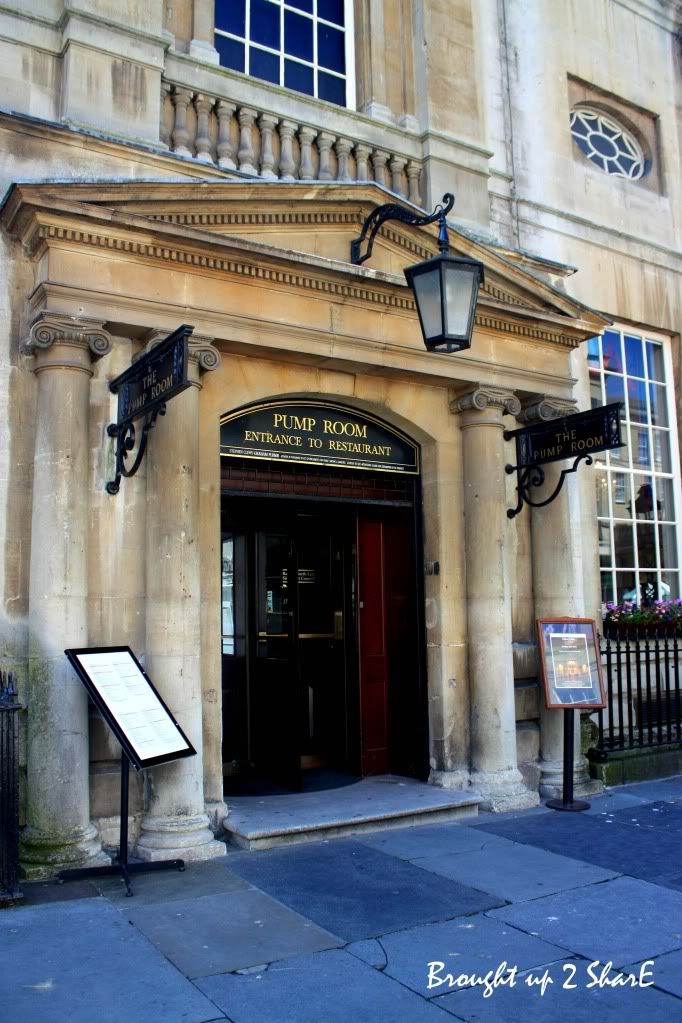 The Interior
Gloucester White Saddleback Pork Chop, with buttered spinach, apple and mustard mash.
It was a wonder. It enjoyed every bite of the tender meat. It was also appetizing as the sourish spinach & apple gravy goes well with the meat. (£12.50)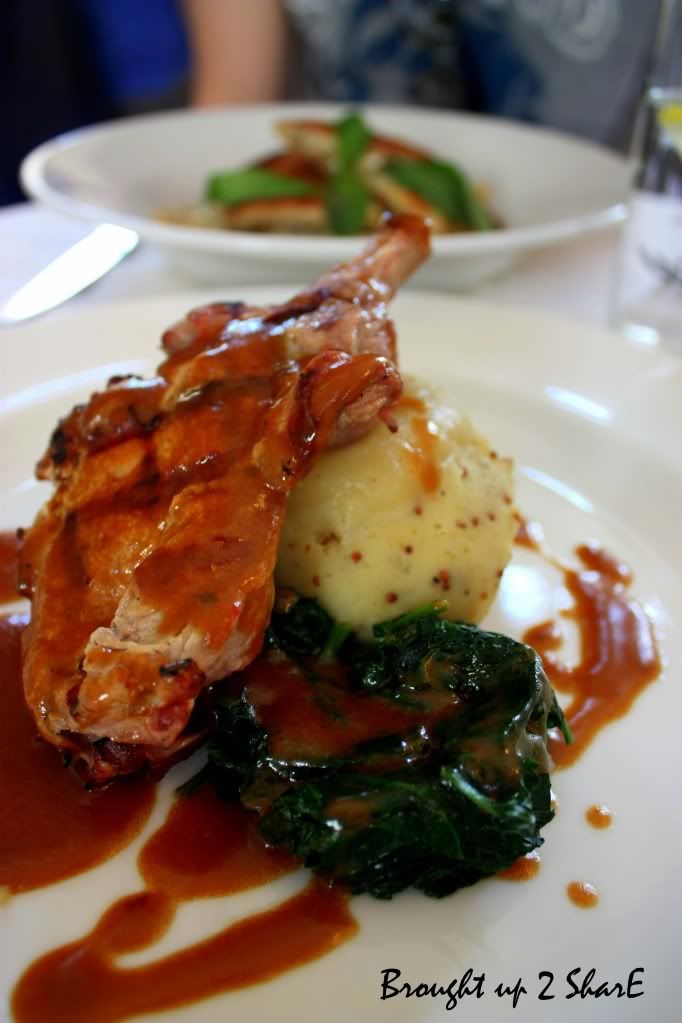 Wing of St. Mawes Fish of the Day – Cornish fish catch priced daily according to a selection
It was a Red Sea Bream cooked to perfection rested on top of some Italian risotto. Fresh fish.. the BF loves it. (£11.50)
It was warm and it tasted weird
3. Bath Abbey
It is also known as the Abbey Church of Saint Peter & Saint Paul, which is an Anglican parish church. Admission is free.

4. Pulteney Bridge
This bridge crossed the River Avon located in Bath, designed by English heritage and fyi, it is one of only four bridges in the world that is expanded with shops across both side of the bridge! It was considered a national monument and is known as one of the best-known buildings in the city.
5. The Royal Crescent
It is actually a residential road of 30 houses, forming the shape of a crescent. This design of a crescent was joined by a nearby Circus or the King's Circus (a huge roundabout with 3 exits), forming a giant circle and crescent which symbolize the sun and the moon.
Here is what it looked like (bird's eye view). Picture taken from Local Authority World Heritage Forum.
6. Royal Victoria Park
We dropped by the Victoria Park nearby for an afternoon stroll too. Too bad we didn't manage to get a any pictures from here.Oops.. as we were already making our way for an afternoon tea.
7. Sally Lunn's
This is a must visit for visitor who dropped by Bath. It was known as one of the world famous tea house, nestled right in the center of Bath city. Sally Lunn's building is also the oldest house in Bath! This cute little house is equipped with undisputed environment perfect for an English tea session & a tete-a-tete of course. There's also a kitchen museum downstairs exhibiting the actual kitchen used by Sally Lunn herself to create the first ever Bath bun, which has now became famous.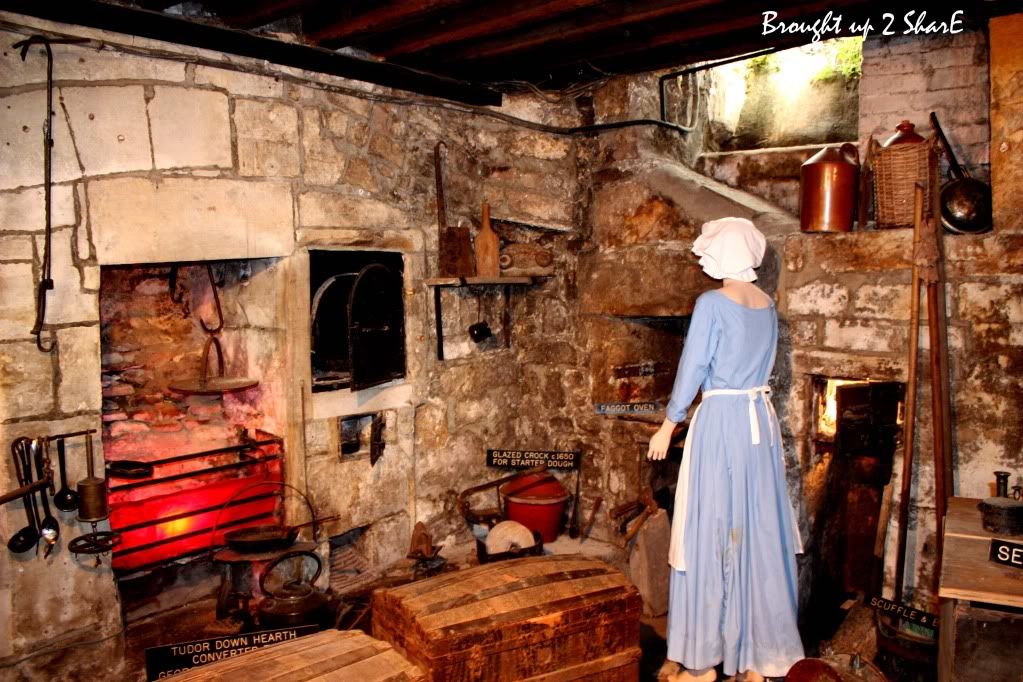 Kitchen Museum
Bath Cream Tea (£5.98)
Half toasted Sally Lunn Bun topped with their own Cinnamon butter served with lots of local clotted cream. A tea is included as well.
Sally Lunn Cream Tea (£5.68)
Half toasted & buttered Sally Lunn Bun served with Tiptree strawberry jam & local clotted cream. Chris opted for coffee instead.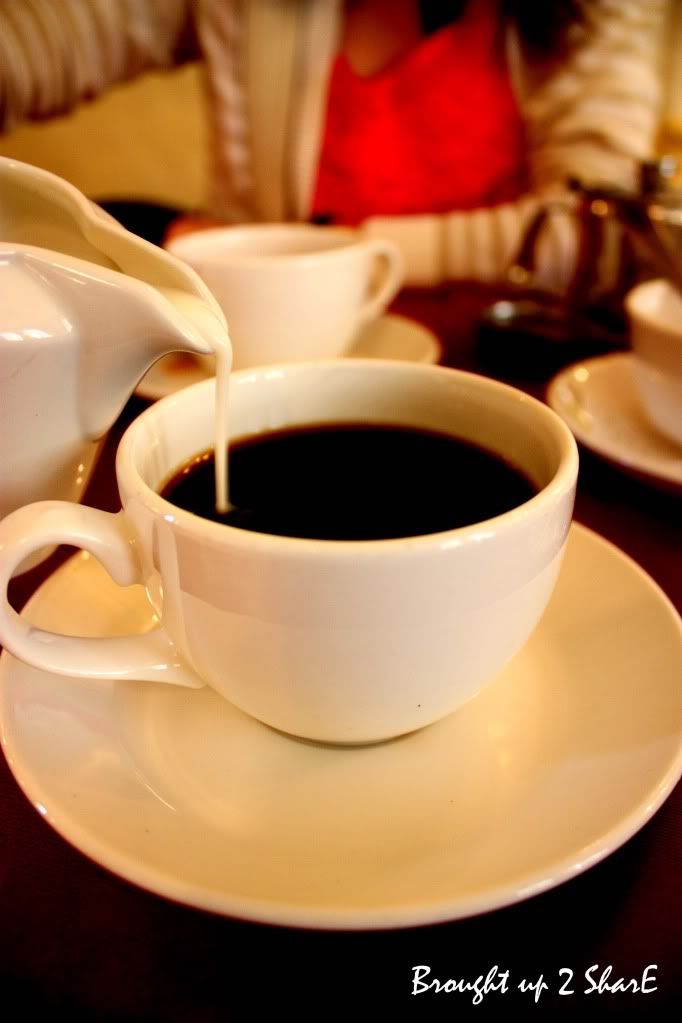 Their soft & fluffy bun is memorable and they married perfectly with the flavours we opted for. I miss the cinnamon butter a lot 🙂
Sally Lunns House
4 North Parade Passage Bath, BA1 1NX.
Tel: +44 (0)1225 461 634
Fax +44 (0)1225 811 800
Website: http://www.sallylunns.co.uk/
Also check out Sugar Bean's post on Sally Lunn's Bun HERE.