The beginning of spring was spent in Manchester, in search of some well-known Chinese cuisine, taking time off strolling on high streets encircled by shopping malls and not to forget, Old Trafford of course.
To-Dos:
1. Stay in Hatters Hostel. Budget stay for backpackers and students 🙂
With breakfast included (toasts available 24 hours), open kitchen for cooking, you can save a lot. Environment was youthful, but if you get awful roommates. (we slept in a 8 bed dorm), it'll be so unpleasant. Gosh. They smells!!
2. Take a bus 'Stagecoach 250' from the city center to the Old Trafford, where the Theater of Dreams resides. Brimming with spirits of excitement, we finally set our foot to one of the internationally well-known football stadium. Hey bros… even I'm no football fan, I was here before u guys!! *evil laugh* If you stick with Stagecoach 250, you'll soon reach Trafford Centre ( a huge shopping mall).
Took the stadium & museum tour for £7.82 (student price). Since it was the last tour of the day, it was kinda rush but we made it fun with all the silly camwhoring poses and made full use of all time.
Remember to get some souvenirs and merchandises from the megastore!

Old Trafford Museum
Monday to Sunday 9.30am – 5.00pm
Tour*
Monday to Sunday 9.40am – 4.30pm
* Pre-booking of tours is highly recommended. Tours are subject to change at short notice.
3. The Wheel of Manchester is located at the Exchange Square in the heart of the city centre. Price for an adult is £6.50.
4. Shopping! Lots to shop especially when they are starting mid-season sales. Stores in Glasgow can be spotted here (larger in size) and more chains of boutiques lining up. The Arndale Shopping Centre is just nestled opposite the Manchester Wheel. Selfridges and Harvey Nichols are also nearby for compulsive shoppers 🙂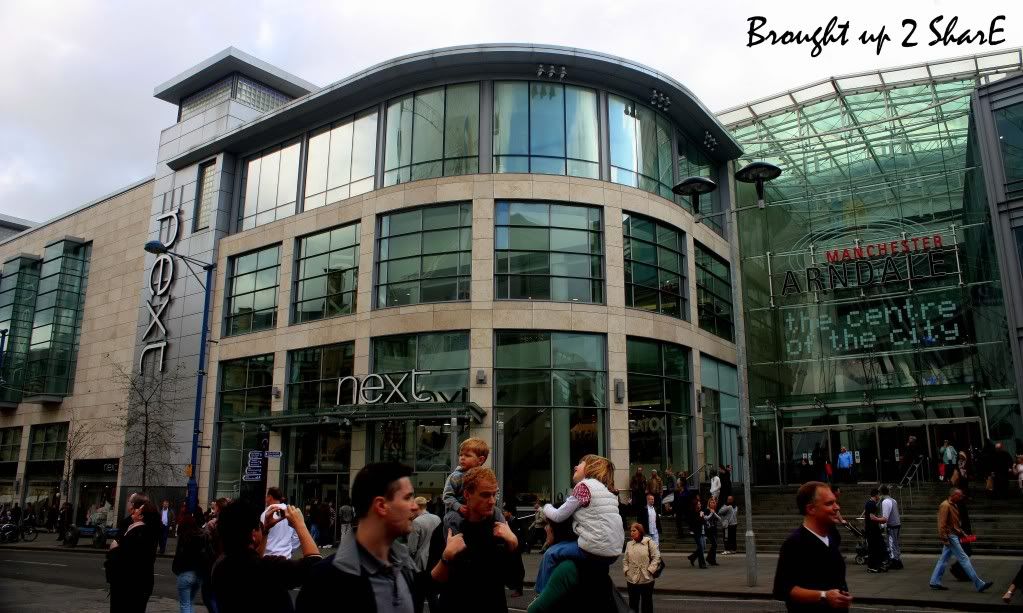 5. Manchester China Town. Try Pacific's dimsum (reviewed in my previous post). We visited 2 Chinese bakeries here; Ho's Bakery & Wong Wong Bakery. Both offered their own specialty pastries.
Ho's Bakery is tucked away in a side street in Manchester on the corner of Chinatown looking at the magnificient arch. Ho's Bakery's Pork-filling dumpling was delicious! But the egg tarts & pineapple bun was only mediocre.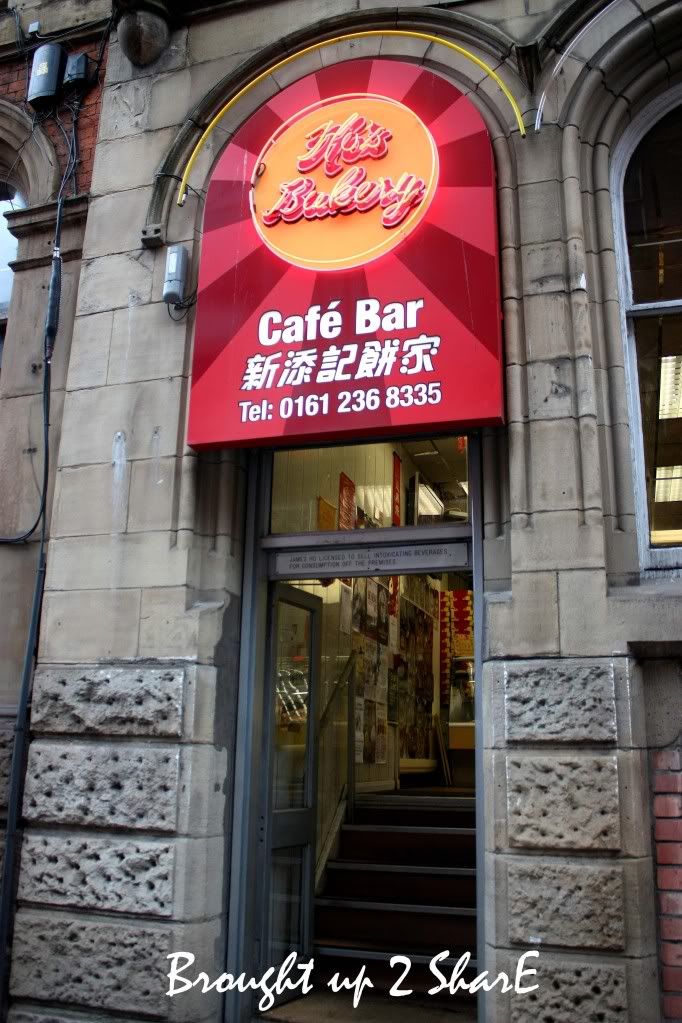 Wong Wong Bakery has more varieties of pastries (fresh from the oven), especially the egg tarts (70 pence each) and Pineapple bun with a thick slice of butter enclosed righ in the middle a.k.a. Nai Wong BoLoBao (£1.10). Sweet and crusty on top, custard filling BoLoBao is one of Hong Kong's must-try tidbit (we're like in HK). However, their lotus paste pastry with egg yolk was disappointing. Too sweet ;(
Both bakery shops sell their special Milk Tea too. Pearl milk tea was their recommendation.
6. Tai Wu for dinner. This Cantonese restaurant id located on Oxford Street, close to the city's thriving business sector and its many fine hotels and right in the heart of Manchester's theatreland and nightlife. A meal for 5 cost us approximately £9 per person. Here were what we chowed-down!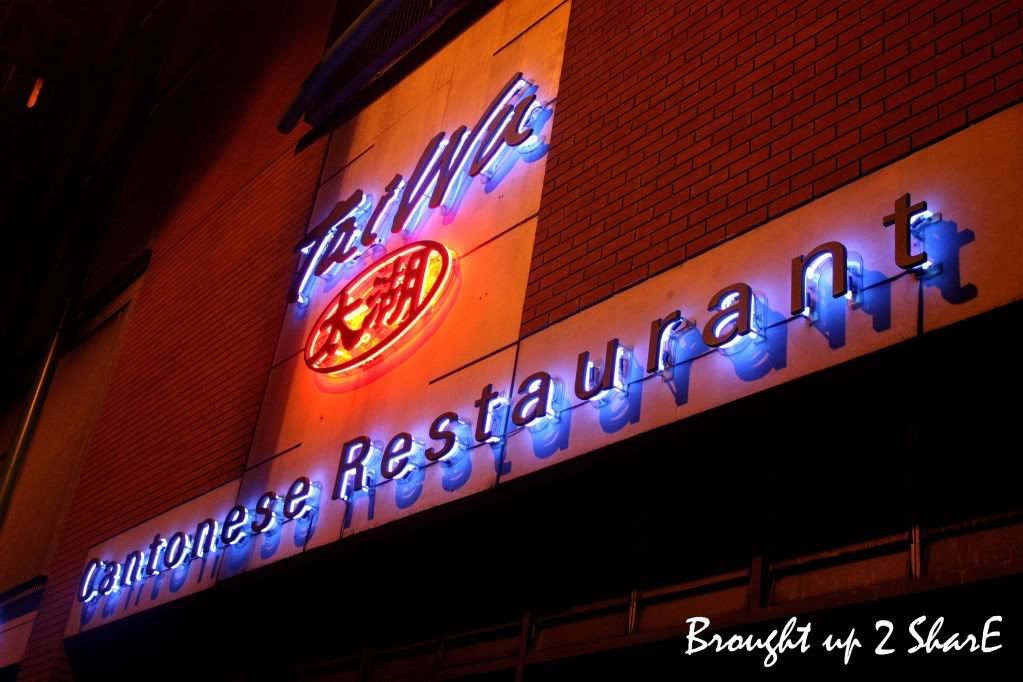 TaiWu Cantonese Restaurant
44 Oxford Road
Manchester M1 5EJ
Updates at : photos2share