What we did on Cap Goh Meh:
1. Looked for an excuse to drain our purse.
2. Stray around Buchanan Street & Sauchiehall Street.
3. Seek for Chinese food.
4. Reached China Blue: Not opened
5. Reached New City Palace: Not opened
6. Ended up in Loon Fung. Again.
7. Wolfed down all of the pleasing dishes we ordered.
Pork Joint with Mushroom & Fatt Choy (Black Moss) – £10.80
A New Year dish that reminds us home so much.
8. It started snowing on our way back, so we camwhored.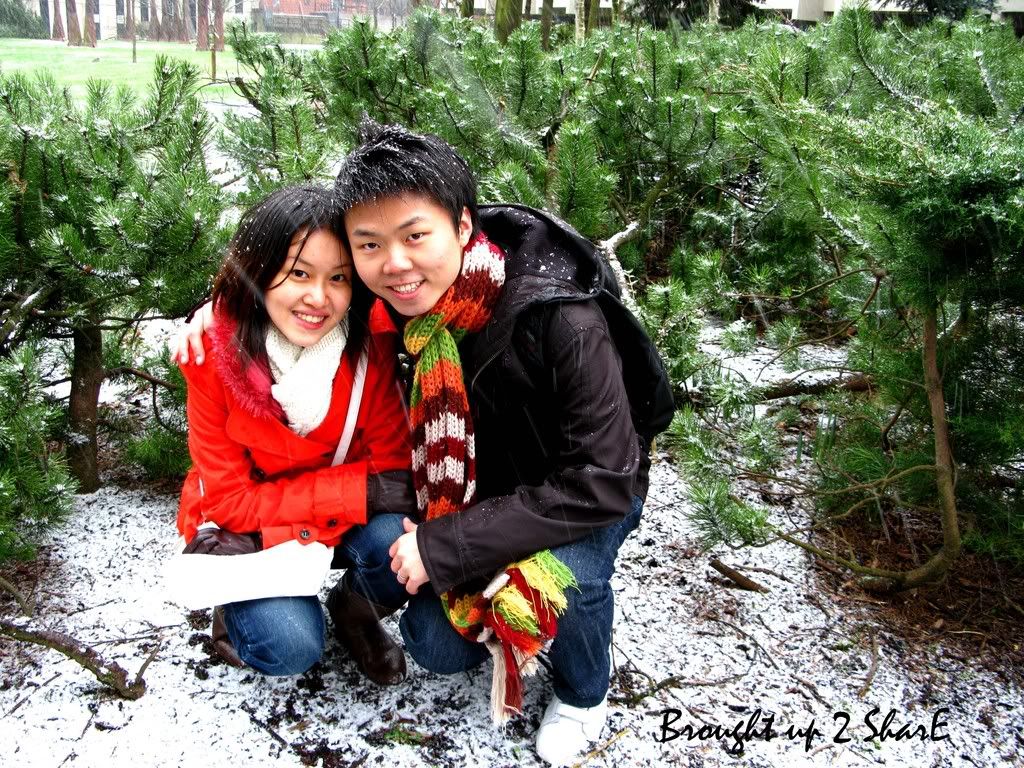 9. Played snow slide on the hill slope outside our flat. Like a kid.
10. Made a snow man taller than me.
11. Had snow fight non-stop.
12. Lie on the road covered with thick snow and did Snow Angel.
13. Went back home exhausted at night.
14. Had BuBur ChaCha as supper.
15. A Winter Cap Goh Meh have just ended.