We were again caught loitering around Kajang neighbourhood with no idea what's for dinner. My favourite curry CCF have been closed for weeks nearby and it was all Chris's preference to fix on a meal for two hungry being……..
I'm hungry…………….
*looking around*
I'm so hungry………
*thinking hard*
I'm gonna have gastric any minute now……
Says him:
Let's go for the Kampung Ayam and Sup Pedas lah.
I'm pleased 😛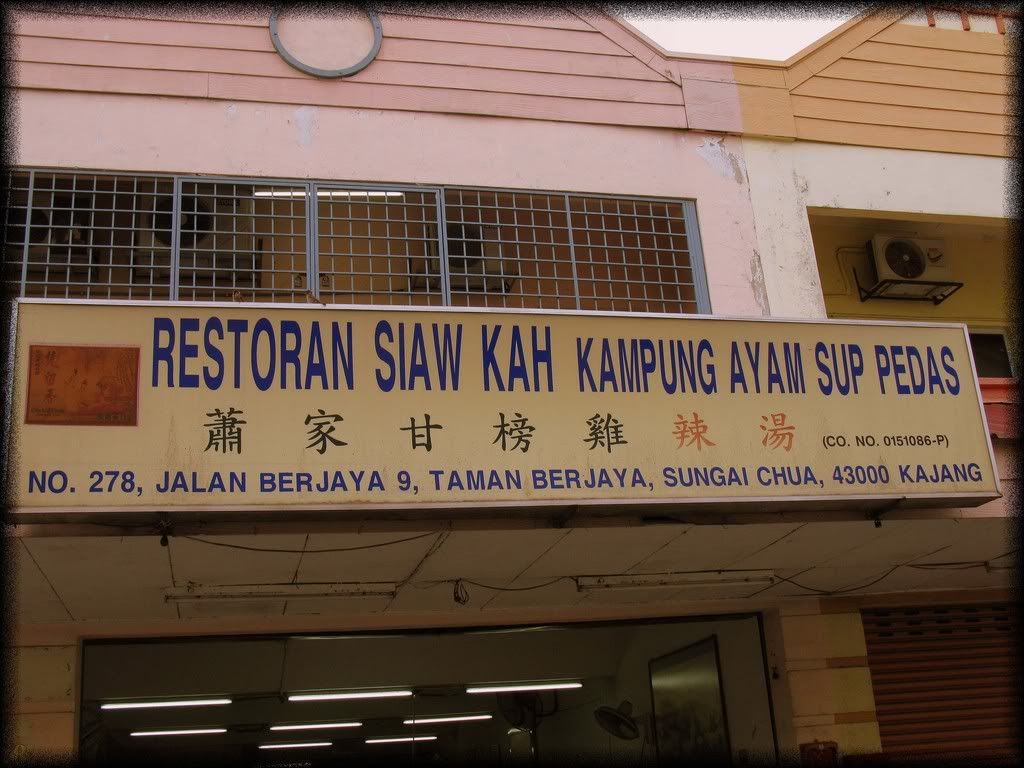 Dwelled in the area known as Sungai Chua, this shop known as Siaw Kah 萧家 is famous for their Hot Soup and Fa Diu Gai (Chinese Wine Chicken) for quite some time. Claimed they serve one of the best hot soup in town, I was kind of unwilling to say so since I had my best hot soup back at my place in Seri Kembangan…. ;P
Well…. you'll never know till you try! 🙂
The Fa Diu Gai (Chinese Wine Chicken) gave a kick start off the menu as soon as its sizzles stir the aroma right in. With a hint of chinese wine that blended well with the sticky dark sauce, the meat was just right too 🙂
Having these with white rice… very similar in temperament! *just like us* ;P
We had these for RM7 (per head)

As for another main star, the Sup Pedas (Hot Soup) that was at the glare of publicity, turned out not so satisfying after all… *we were right* 😛
There were chunks of pork, chicken, vegetables, ginger slices and the fiery white pepper. However, we still think that the Hot Soup at SK do give better stimulating factor to ignite your palate 🙂 *er… don't know about now, think their standard of food should remain the same I suppose*
Also priced at RM7.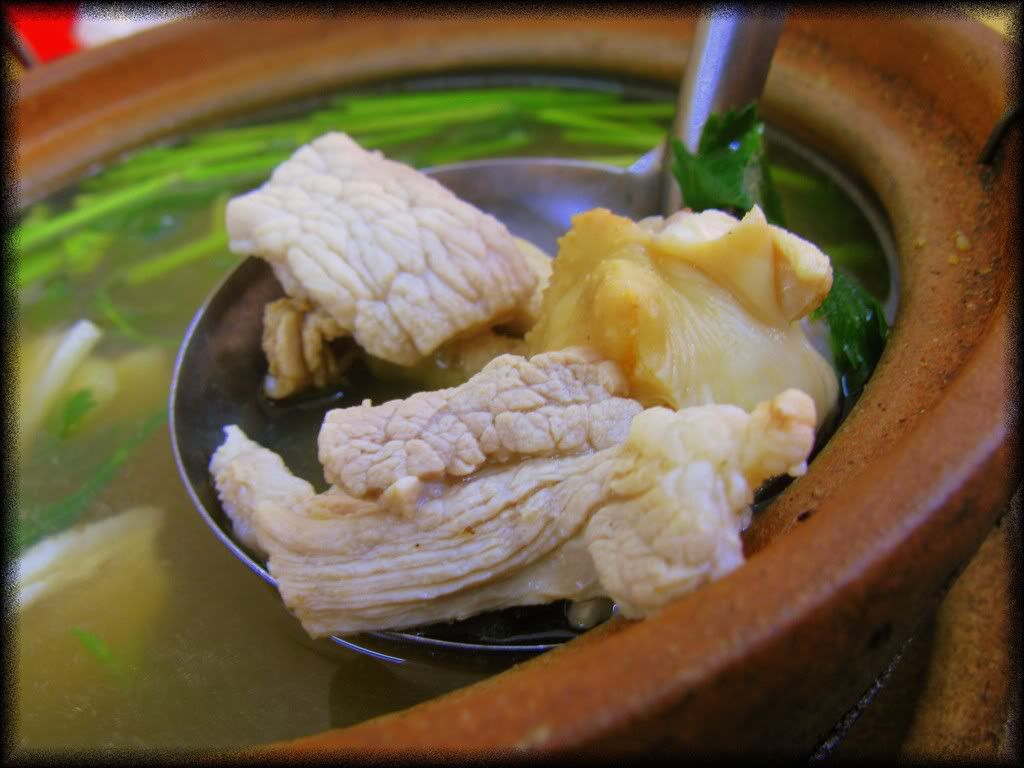 For just the two of us, there were sure lots to finish.
But we're not done yet 😛
Fried Otak Otak sounds interesting and for RM10, you'll get to enjoy 8 pieces of piping hot crispy otak-otak. I personally still prefer the steamed version though… ;P

Though the food was overall rated mediocre and did not manage to lure us to a second visit, we still manage to say; "At least we're way repleted with all those typical nourishment" *self-satisfaction*
~Non-Halal~
Siaw Kah Restaurant
No. 278,
Jalan Berjaya 8,
Taman Berjaya,
Sungai Chua, Kajang