Take a stroll on the lower ground floor of Mid Valley towards the passageway leading towards the Gardens, a hotspot nestled with booths of eateries just can't be missed. I am pretty sure you have tried most of them. Our attention was drawn towards I Love Yoo 老油鬼鬼 quickly as its name already captivated us. Further surveying gained us more interest in checking this place out since we've never tried having any porridge or congee in a mall! Plus… we thought that less than RM5 for a set is very cheap to dine in, considering eating at The Gardens mall ;P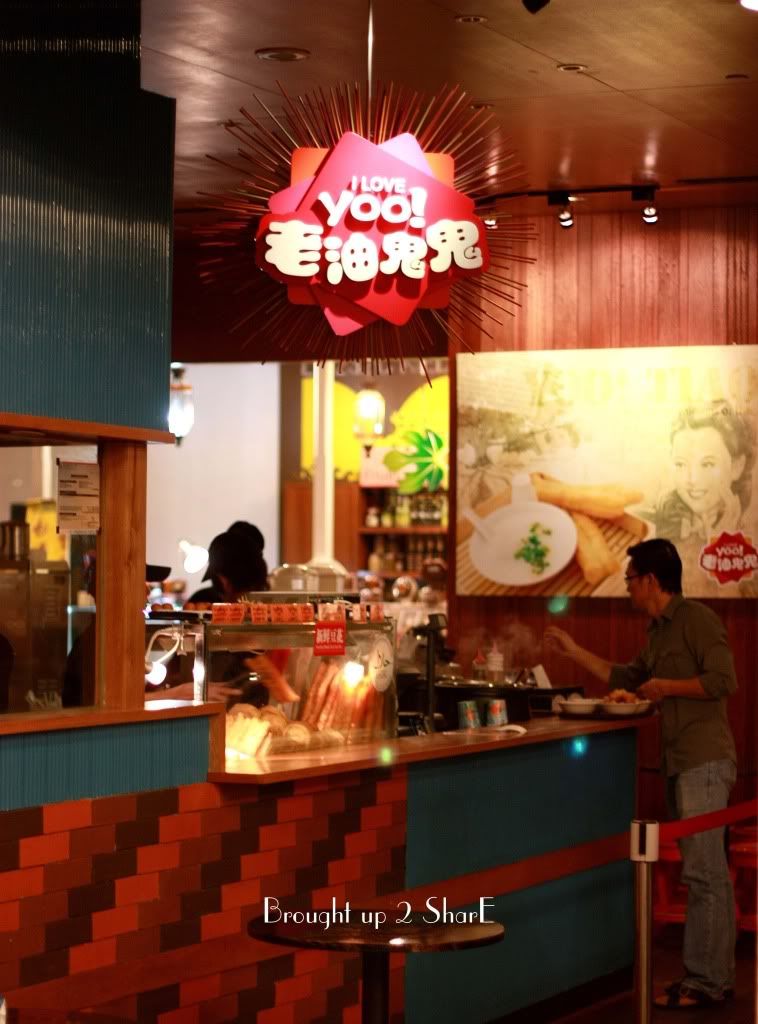 This set of RM3.90 came with you tiao 油条 and a rice congee. You can opt for Congee with Dried Scallop or Dried Oyster with Peanut. We had both


Not bad at all, the rice congee actually tasted good and smooth.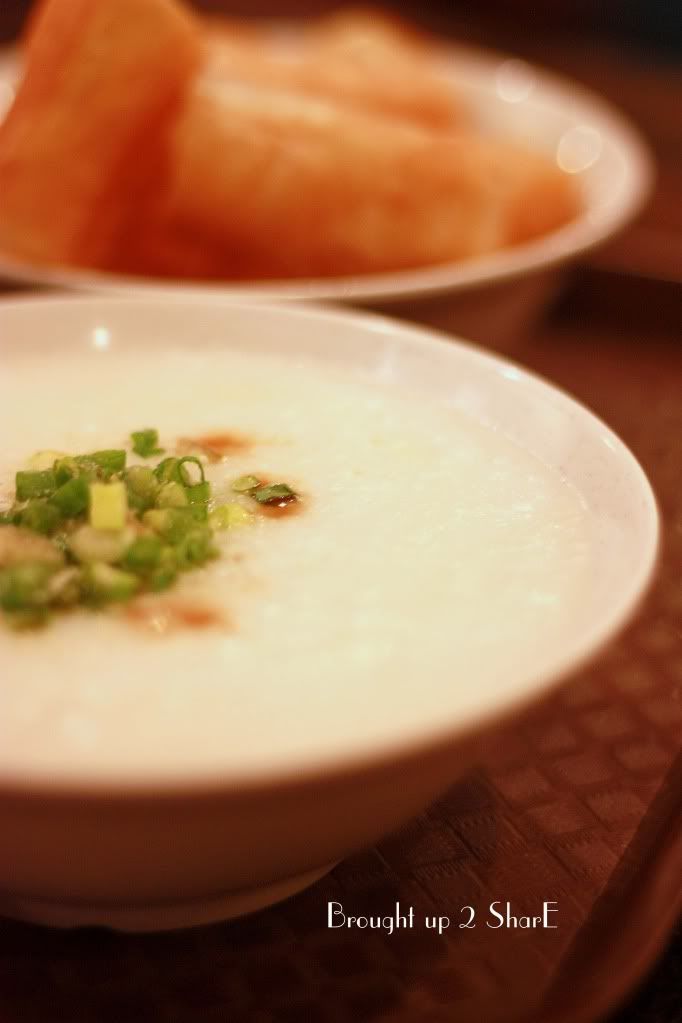 What's best to match them with?
You tiao (油条)or yau ja gwai, sometimes known in English as Chinese cruller, fried bread stick or Chinese doughnut in Chinese cuisine is usually eaten for breakfast. But in our country it was more of a snack or light-bite. Conventionally, they are lightly salted, so they can be torn lengthwise in two. You tiao are normally eaten as an accompaniment for rice congee or soy milk.
Besides you tiao and rice congee, they also serve soy milk, tau foo fah and other variety of Chinese crullers, sesame balls and potato balls. Do drop this place for a light lunch break like us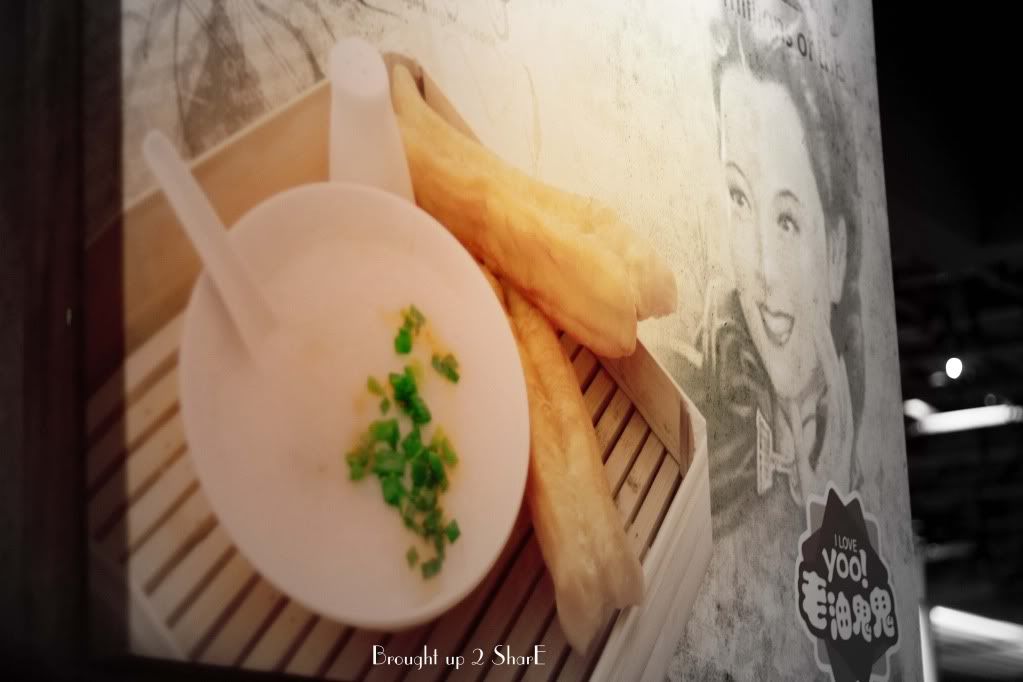 老油鬼鬼
I Love Yoo!
Lot LG-K-16, Lower Ground Floor,
The Gardens, Mid Valley City,
Lingkaran Syed Putra, Kuala Lumpur
Link To This Page
1.
Click inside the codebox
2.
Right-Click then Copy
3.
Paste the HTML code into your webpage