London has been the second most visited place for us after spots in Glasgow. It was during early June when we decided to meet up with Zi and Eva before departing to Barcelona the next day.
Craving for a roasted duck meal, we settled down in Four Seasons restaurant, famous for their roasted shares of London ducks!
There we were, sitting down in Four Seasons after shopping at Harrods scrutinizing at the menu. It has been almost a year since I last saw Zi, my old buddy. As I tilted my head up from the menu, there he was, as cool as ever, with his usual specs, big headphones hanging around his neck and hand in hand with Eva, the sweet, hot girl with the LV bag.
Adjourning to the food:
MaPo ToFu 麻婆豆腐 was kinda disappointing as it lacked the kick factor that we're expecting. Only a hint of spiciness tasted and the lack of flavour granted its mediocre status.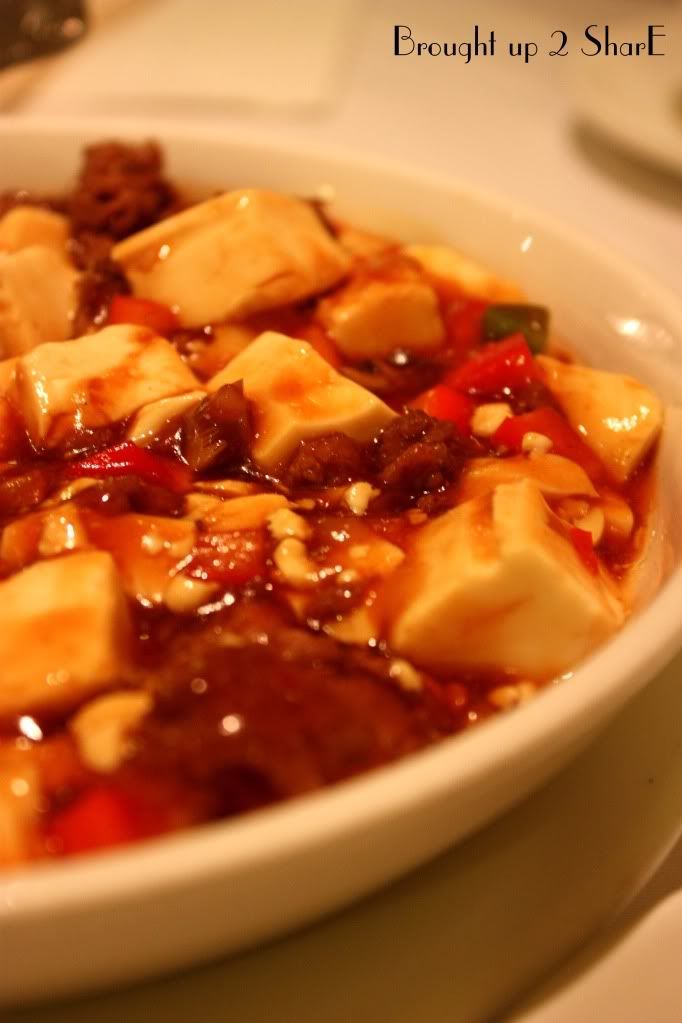 Stir-Fry Beef with flat noodles in XO sauce 干炒牛河 was promising though. The noodles was somehow 'springy' or like what Taiwanese like to address; very 'Q'. The meat blended well with the flat noodles and the sauce were flavoursome. Not bad for a typical chinese restaurant in central London 🙂
Here comes the star; a whole roasted duck 烧鸭 for the 4 of us. Roasted to perfection, with drizzles of sauce and coated with shiny texture of golden brown skin layered with gravy to add moistness & flavour. They were crispy on the outside 🙂
The total bill came out to about £40, which was quite reasonable. Not to forget that we're having a meal in ChinaTown, Leicester Square in central London 🙂
文興酒家
Four Seasons Restaurant
12 Gerrard Street
London
Tel: 020 7494 0870
Link To This Page
1.
Click inside the codebox
2.
Right-Click then Copy
3.
Paste the HTML code into your webpage